Anyway, it's all beside the point. This roffle needs to be postponed until the 22nd. KTHXBAI
Well, roffles being roffles and people being people (especially roffles where a ticket costs more than a bag of moderately poncey crisps), I think it's fair to predict that this one will stretch out for a week or two more, gathering a few more rofflees here and there, before there's a critical mass of tickets allocated and suddenly it all gets a bit exciting regarding the last few numbers...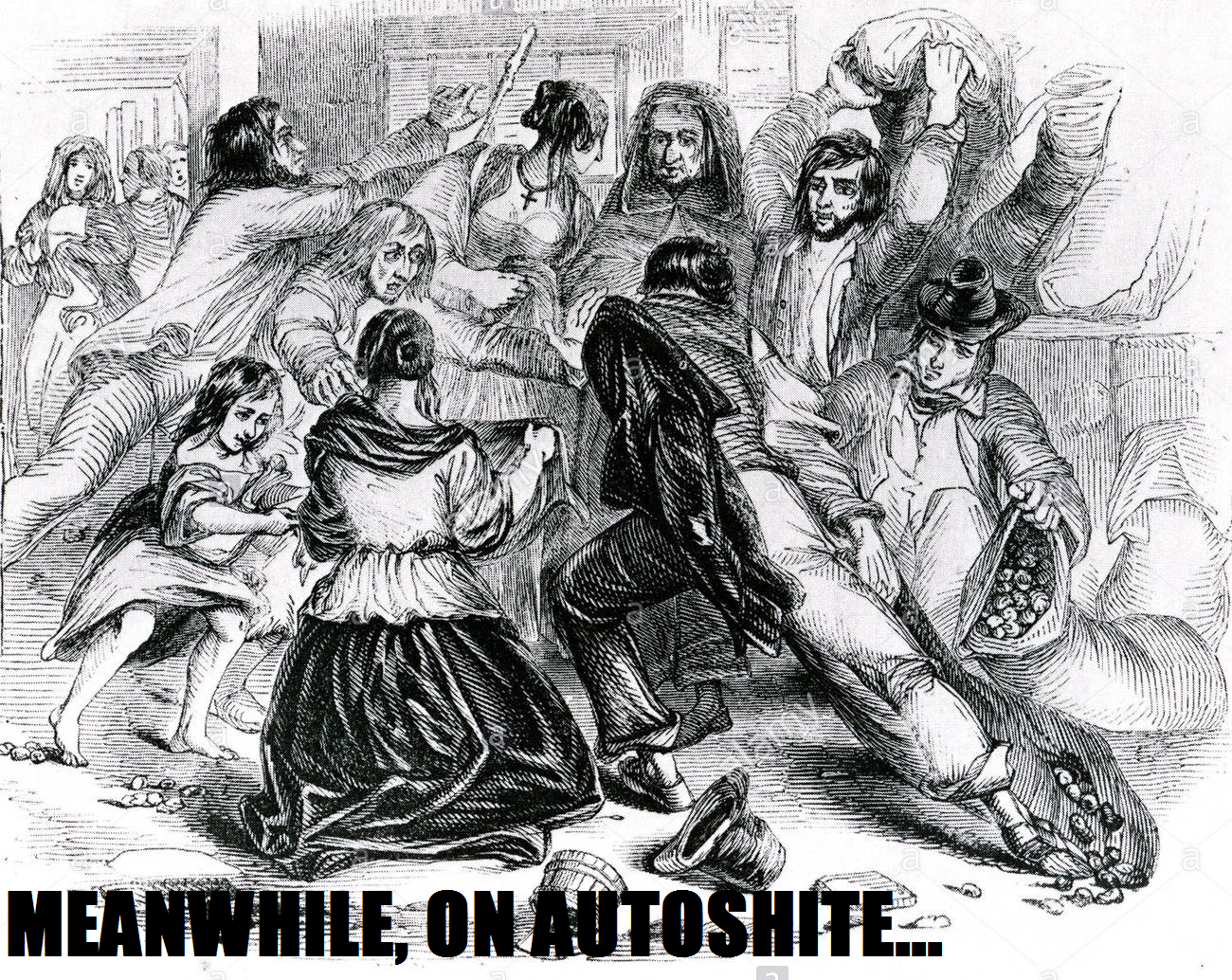 I believe eminent mathematicians refer to this as The Roffleslide Effect when conducting statistical analyses, expressed as:
R = (t x a)  x (n x y)
            d
where:
t is the number of tickets left, 
a is the perceived Autoshite desirability rating of the vehicle in question, on a scale of 0 (PT Cruiser) to 100 (Rancho towing a Tagora filled with back-issues of Jalopy magazine and square sausage);
d is the distance of the vehicle from Leicester town hall, in miles;
n is the face value of the ticket, and
y is the perceived number of days before the draw is likely to take place,
Once the R-value falls to below 1000, a Roffleslide may well occur.
The current R-value of this roffle is rated at 2514.82 (to two decimal places), assuming an Autoshite Desirability Rating (ADR) of 60, and a leisurely fortnight before drawing, so ticket sales will accordingly be slow at this point. 
Conversely, the R-value of the recent Mazda 323p roffle was 827 at its inception, hence it selling out very quickly.
By my calculations*, once this roffle passes 44 tickets sales on either a Tuesday or a Saturday evening, then a Roffleslide is likely to occur.
So if you do fancy your luck with a ticket or two (and I must say, sir, an AX would match your Xantia very nicely, very nicely indeed) I'd hazard that the call for payment and the draw itself are likely to be after the 22nd, rather than before... so it's all much of a muchness, and I can certainly pencil your name in against a ticket of choice if you want to tip me the wink...
* Please note: I am not a mathematician and this is all utter bollocks, I was thrown into the lower-stream maths class at GCSE because apparently I was that useless. But if anyone wants to develop this into a workable formula, be my guest.