The last member of my fleet has to go. I even CUL8RD my beloved AX Forte before this as I really really wanted to keep it. Unfortunately I am now homeless as well as jobless and penniless, so CUL8R the Volvo must.
It's a 1990 Volvo 740 GLE Auto Estate with the tarmac rippling 2.3L powahouse. It is MOT'd until December and is showing about 155,000 of the Queen's miles. Although due to the unique chocolate Volvo used for speedo drive parts it has only been intermittently working for a while and therefore has actually done more miles than that.
It has a towbar, a proper comf leather interior and all the usual electric jizz.
It has it's faults, but not as many as me. It needs two front tyres soon/now. There are various bits of trim and whatnot with the usual wear/damage. Along with the intermittent speedo (tap the top of the dash and it works) the fuel guage doesn't work. There's a slight exhaust blow, but I believe this is just from the coupling near the fannymould which isn't completely snug due to it being an exhaust for a different model (twin pipes yo). It's passed MOTs like this and makes barely more noise than normal. There's a little surface rust appearing on some wheel arches. There can be a little cough at lower revs sometimes but Skattrd said he remedied this (for a bit) with a jiggle of the plug leads.
It still runs great, and I would (and many times did) trust it to get me absolutely anywhere. The faults can be ignored or fixed, I would still daily the shit out of it. It's a proper lovely thing (IMHO) and I doubt I'll ever afford to get into another one. SAD TAIMS

Anyway, less waffle more pictures.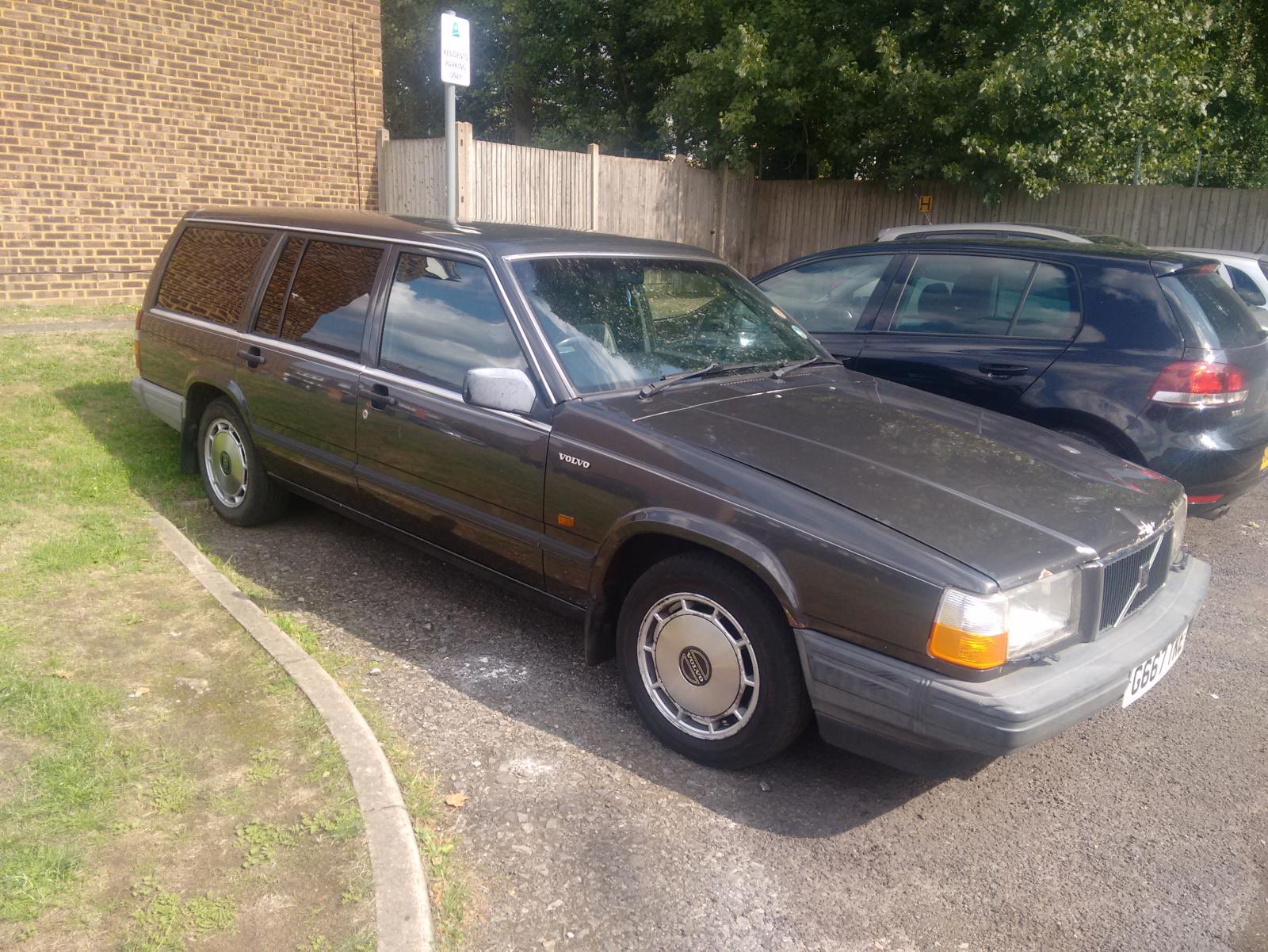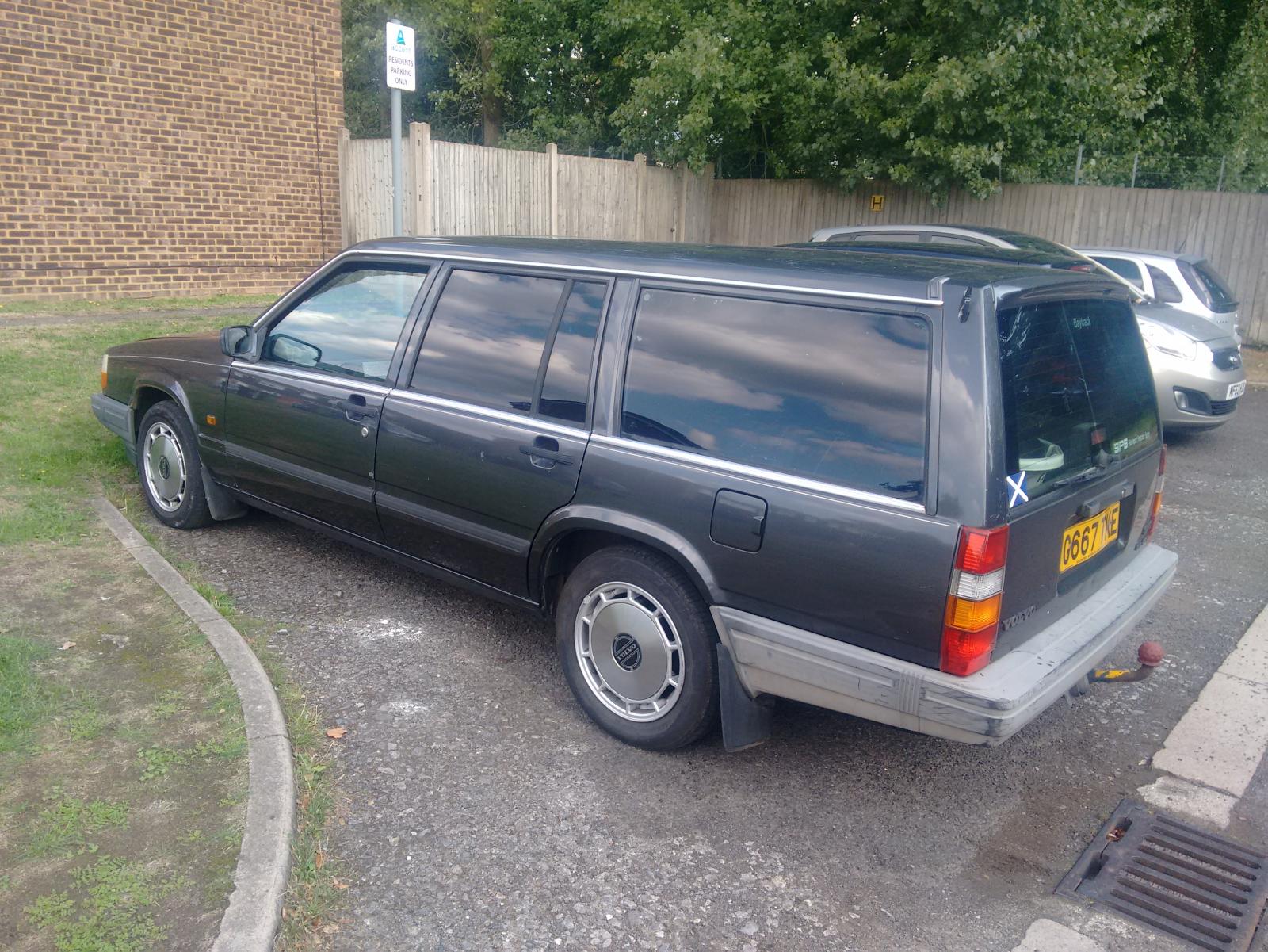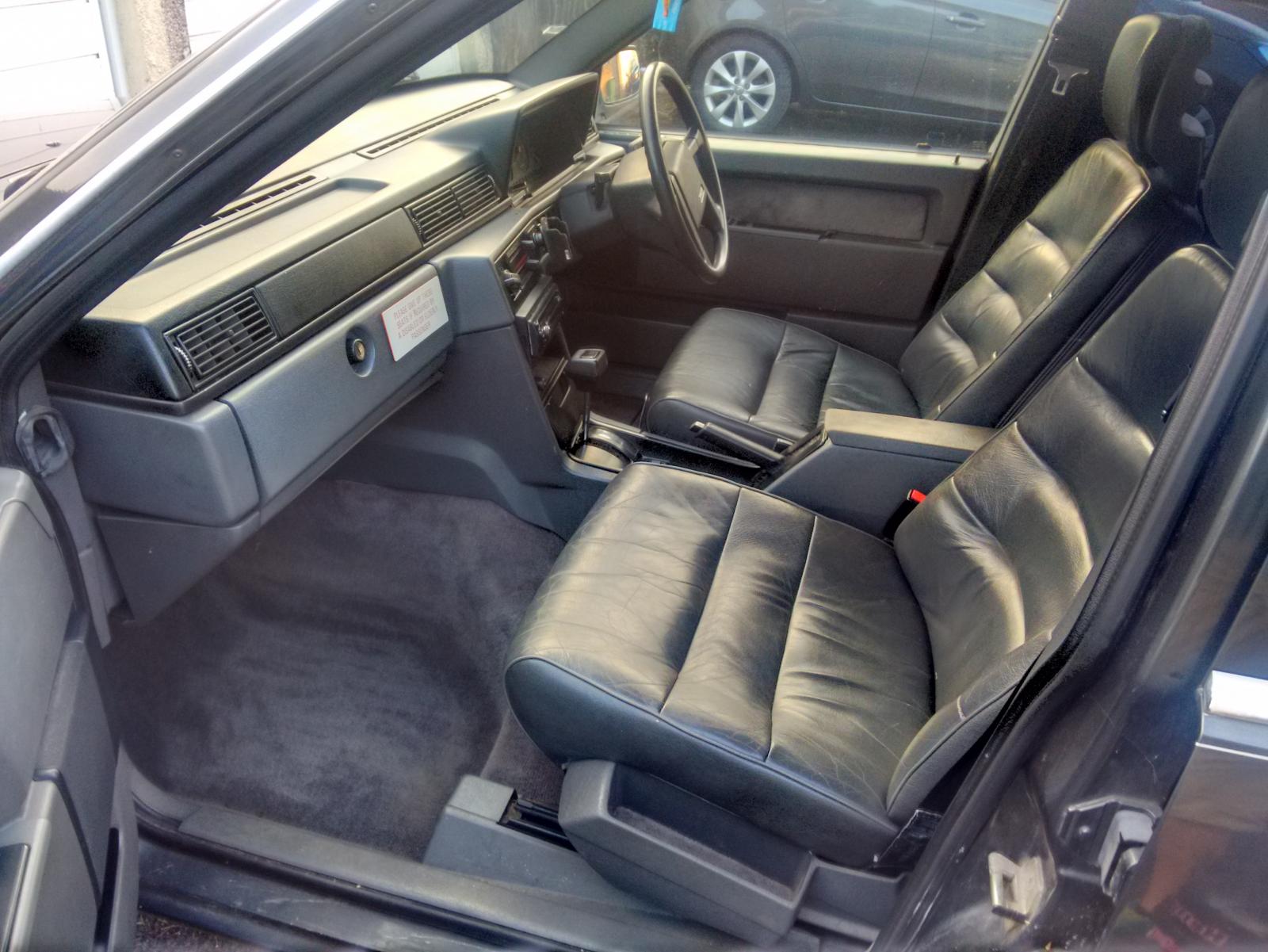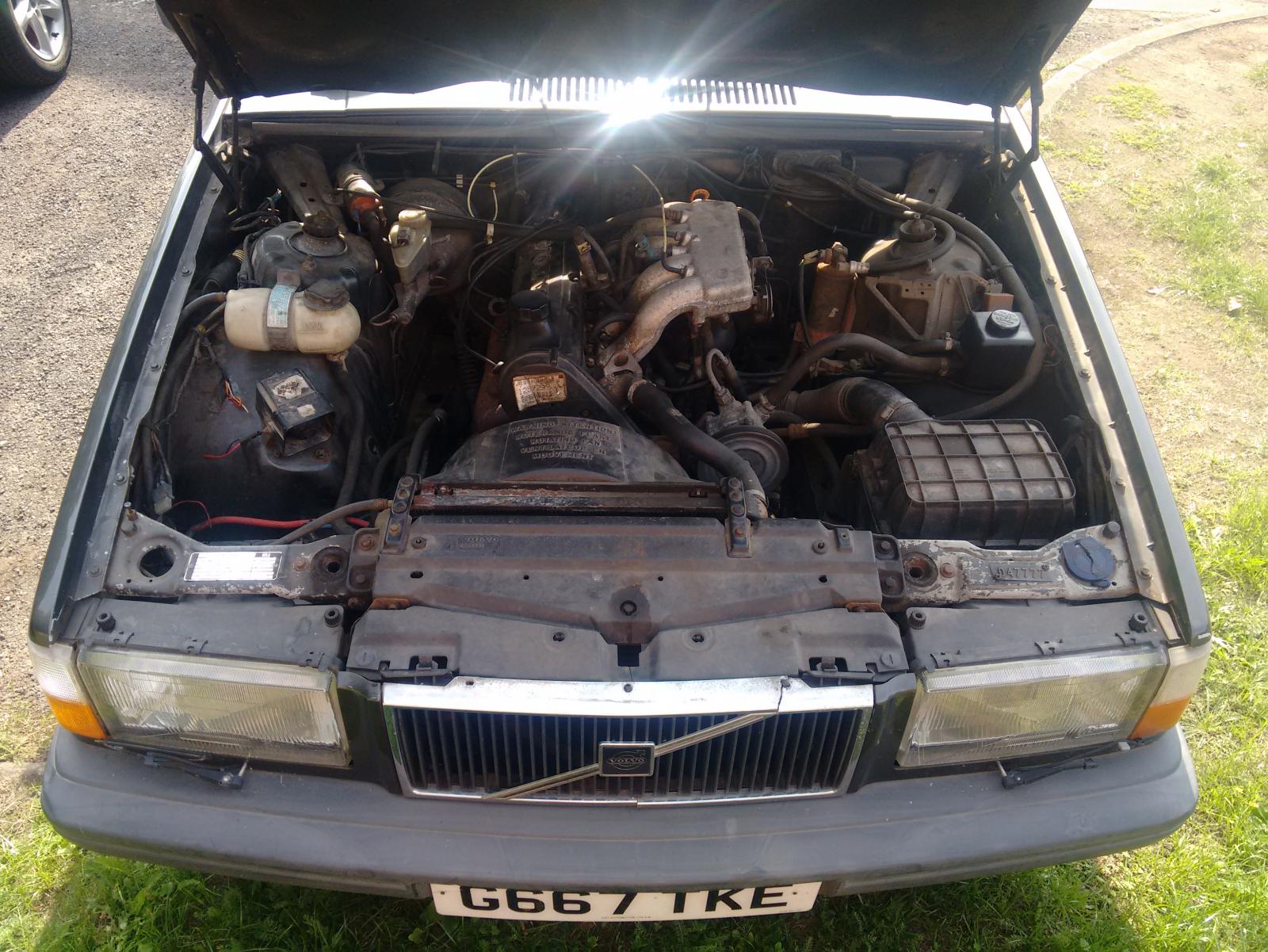 Oh yeah, the bonnet does resemble a Nice'n'Spicy Nik-Nak a bit, but it still bonnets fine.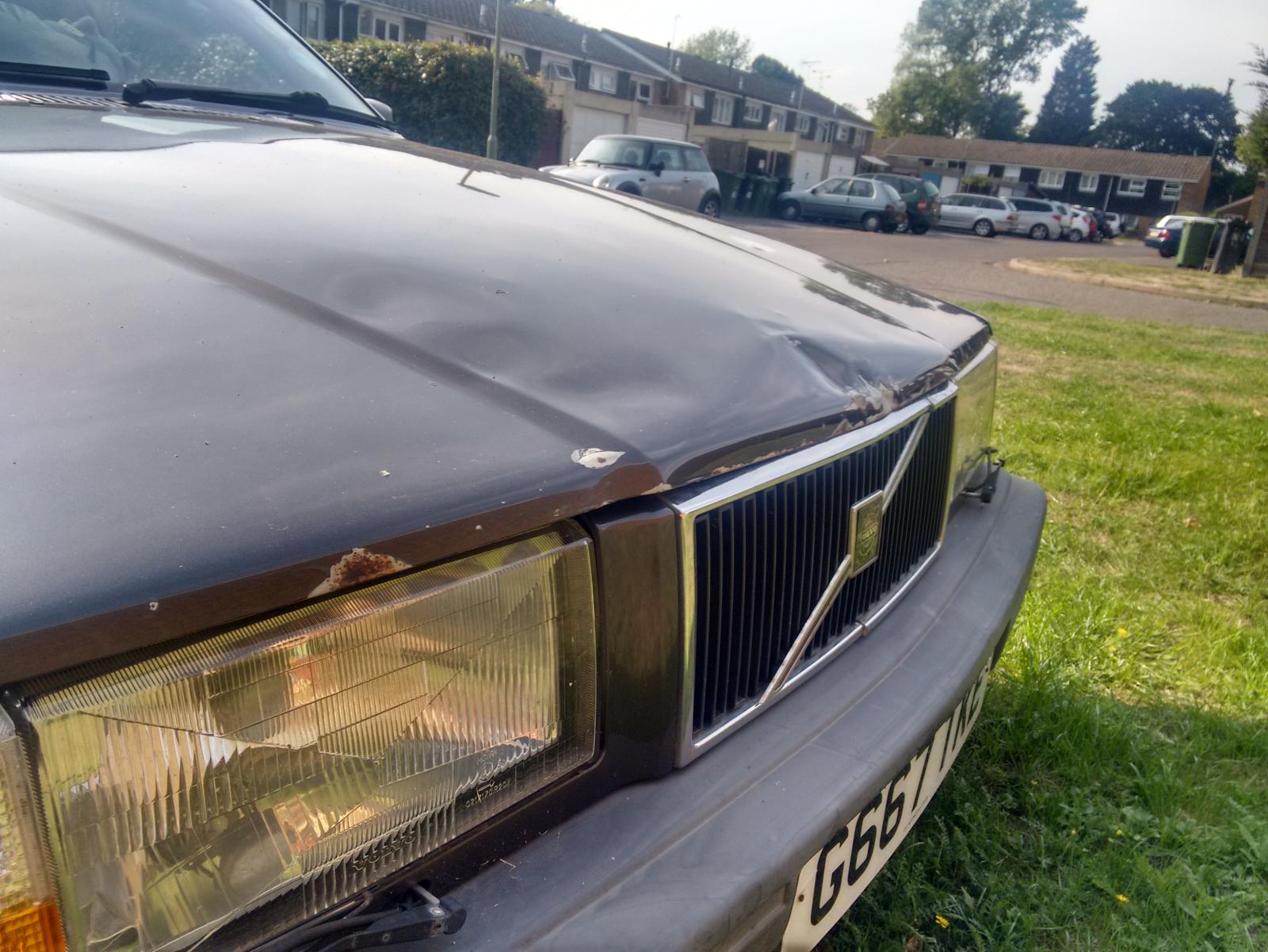 And the tailgate is the correct colour and everything but is from a posher Volvo. So you can fool people into thinking you can afford more petrol than you actually can.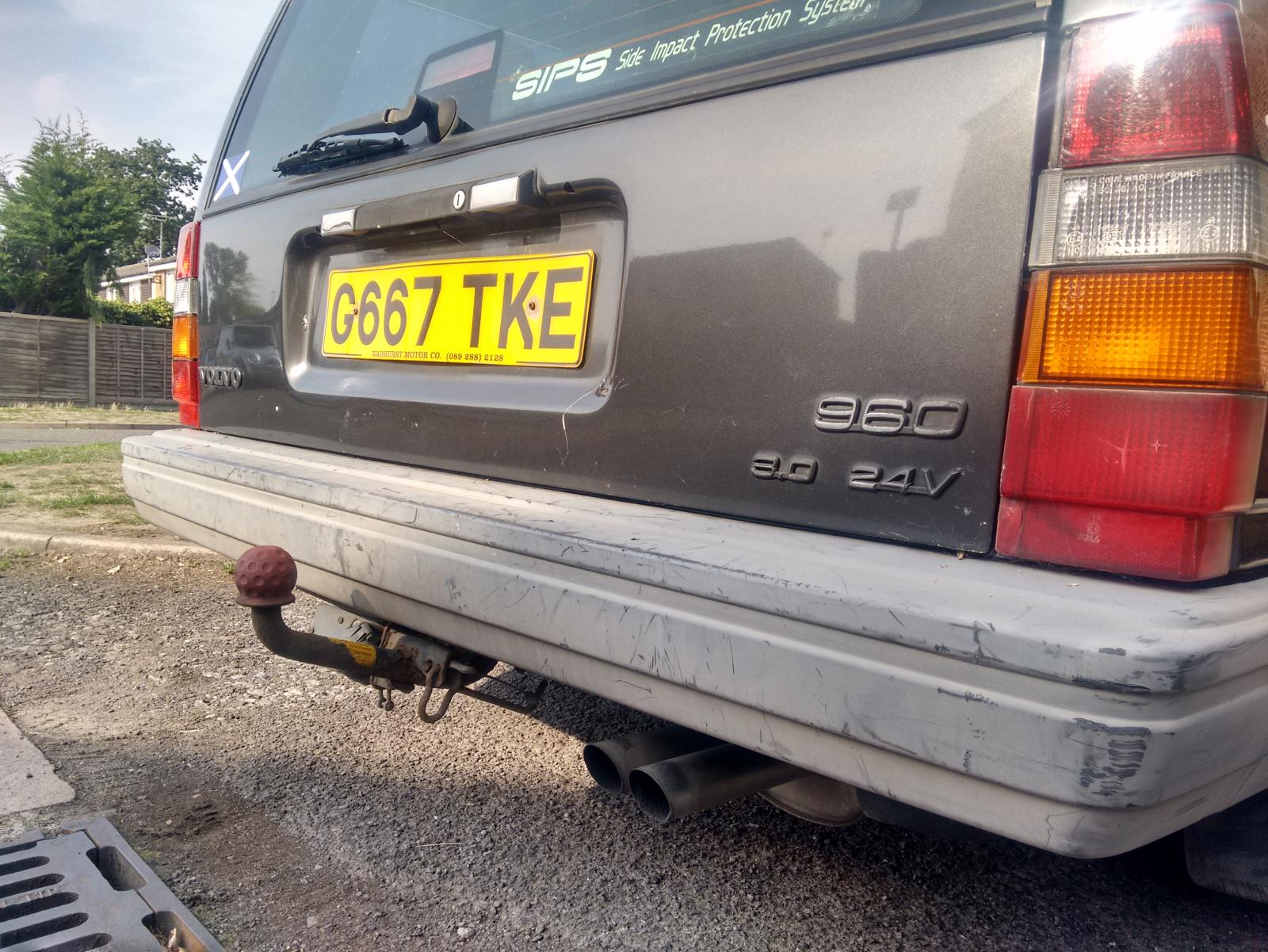 On a petrol note, I can easily get 35mpg+ out of it on a decent run. You may get less if you drive with more vigour than me (likely).
It has excellent off road capabilities.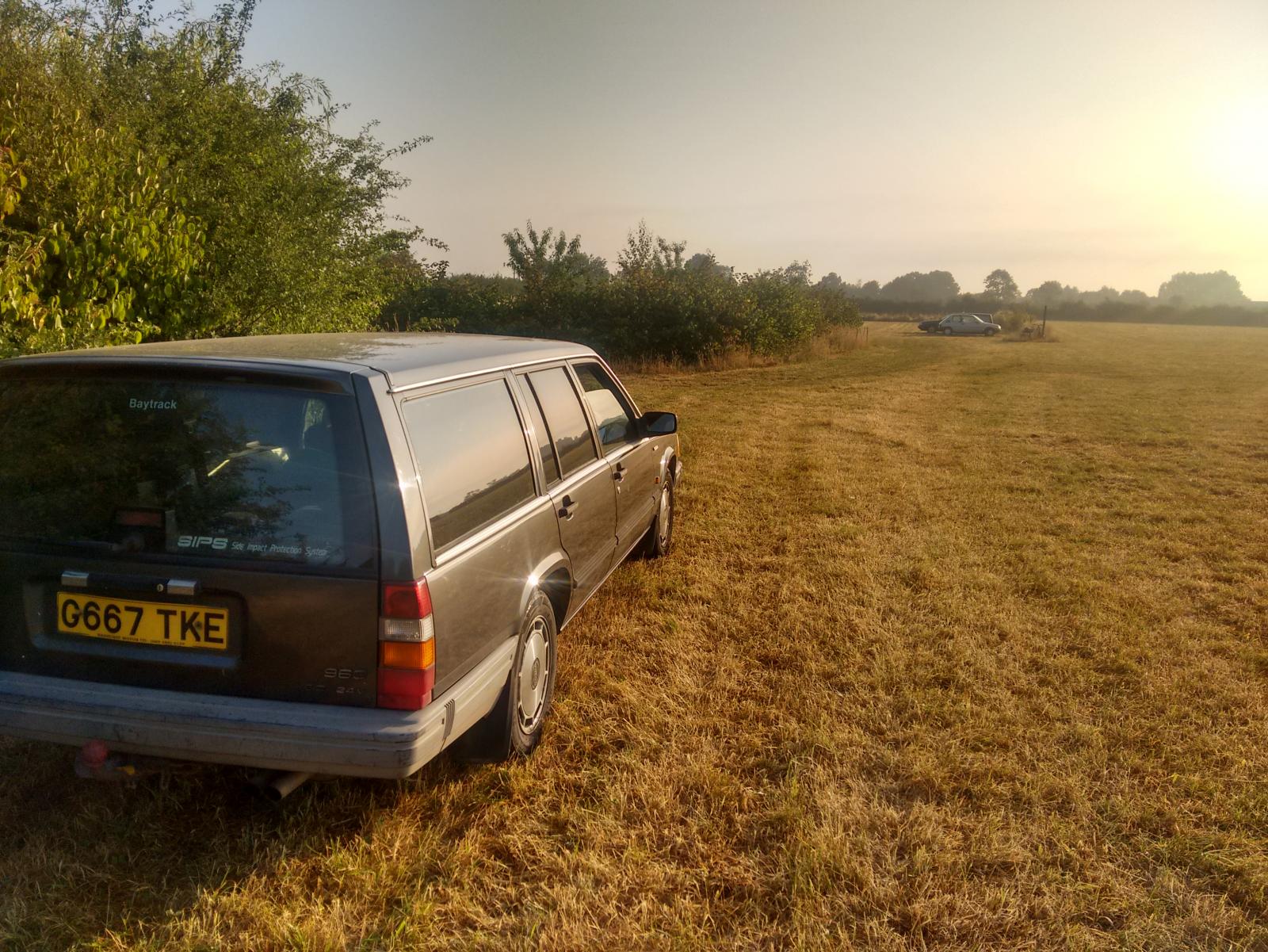 It comes with free disabled parking (it doesn't come with free disabled parking).
It has a lovely picture window (the picture is not always a V8 Stellar).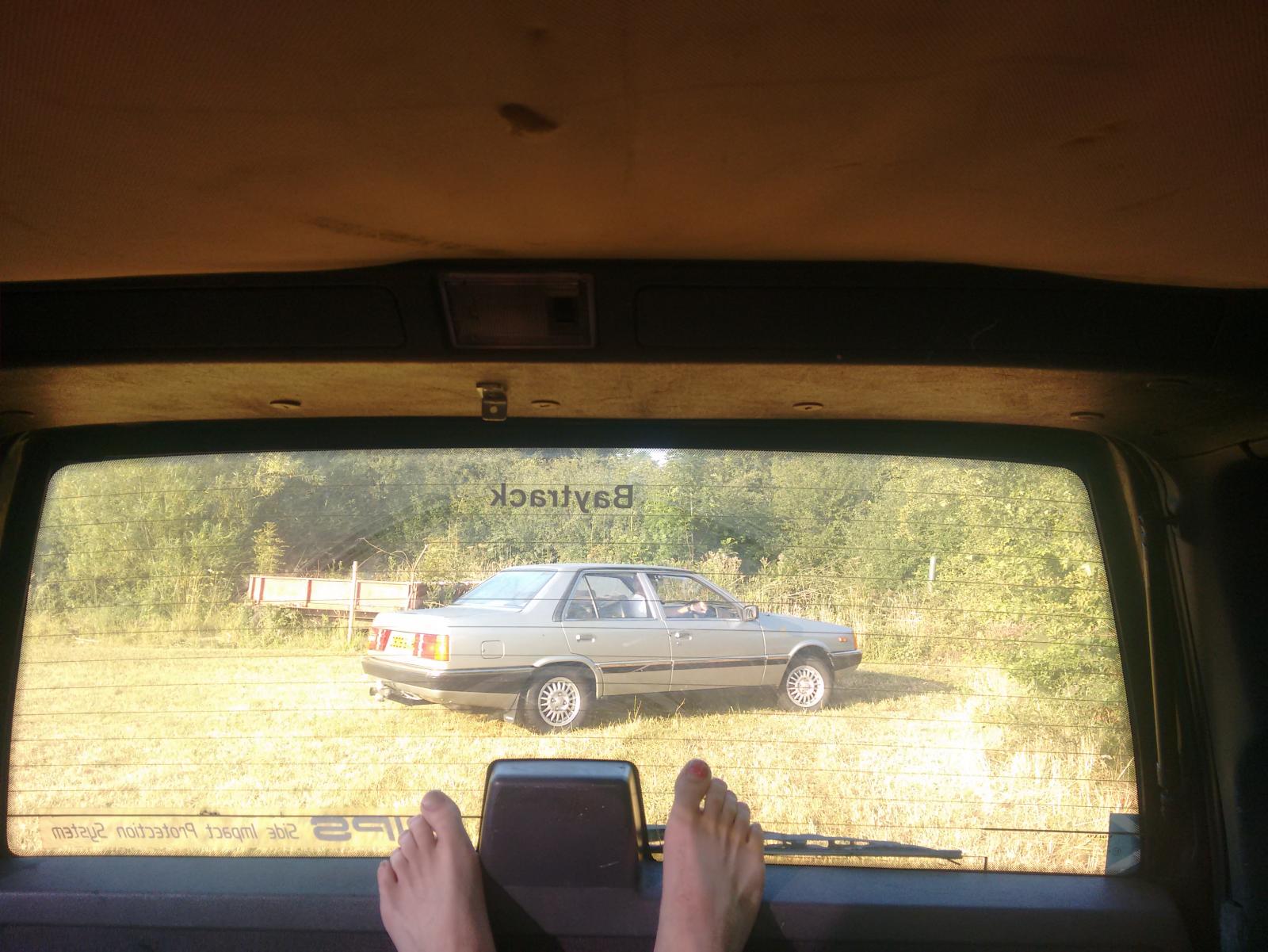 It is bigger than a Peugeot 106.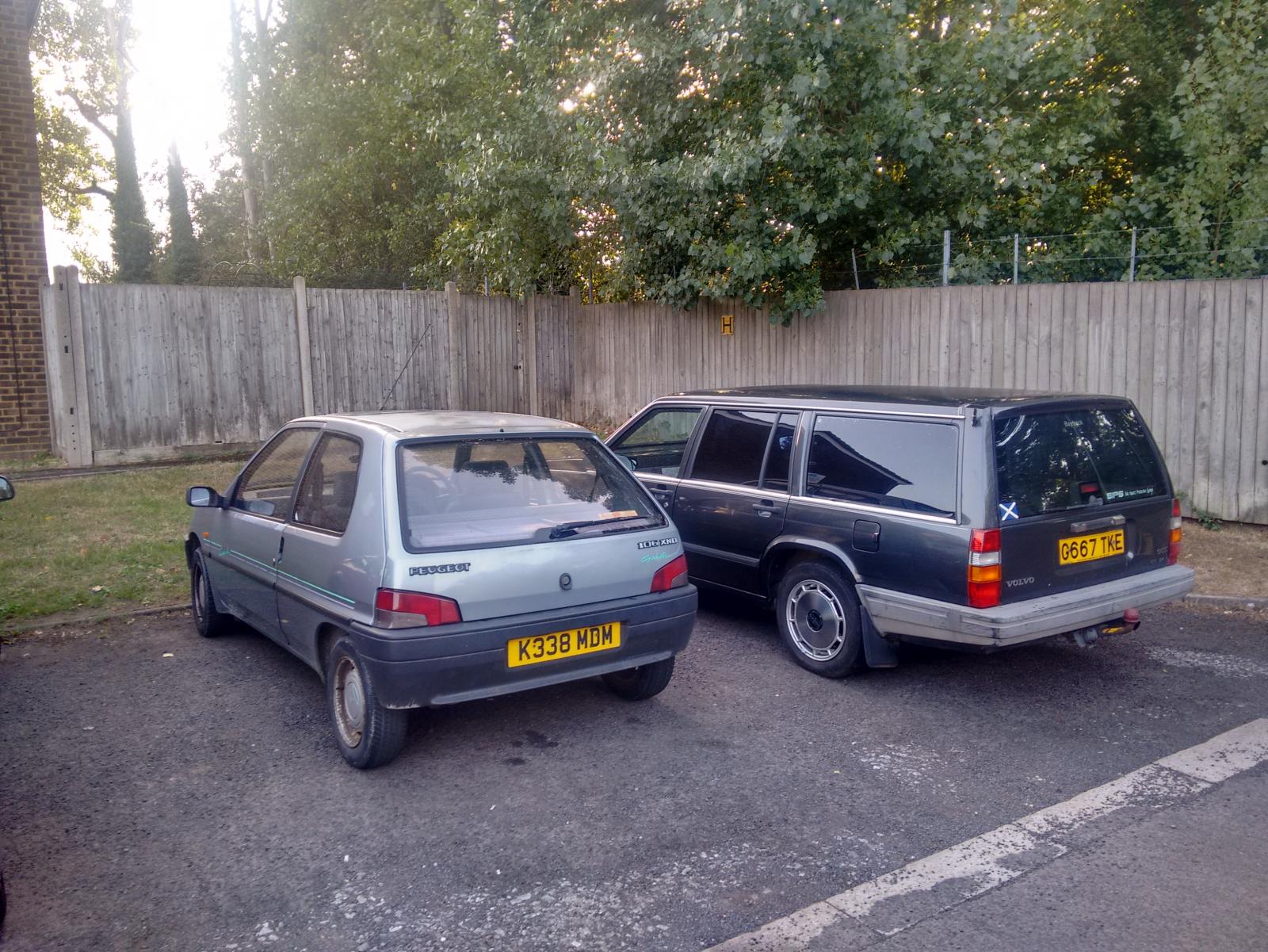 It is Wales compliant.
It enjoys visiting fellow old ruins.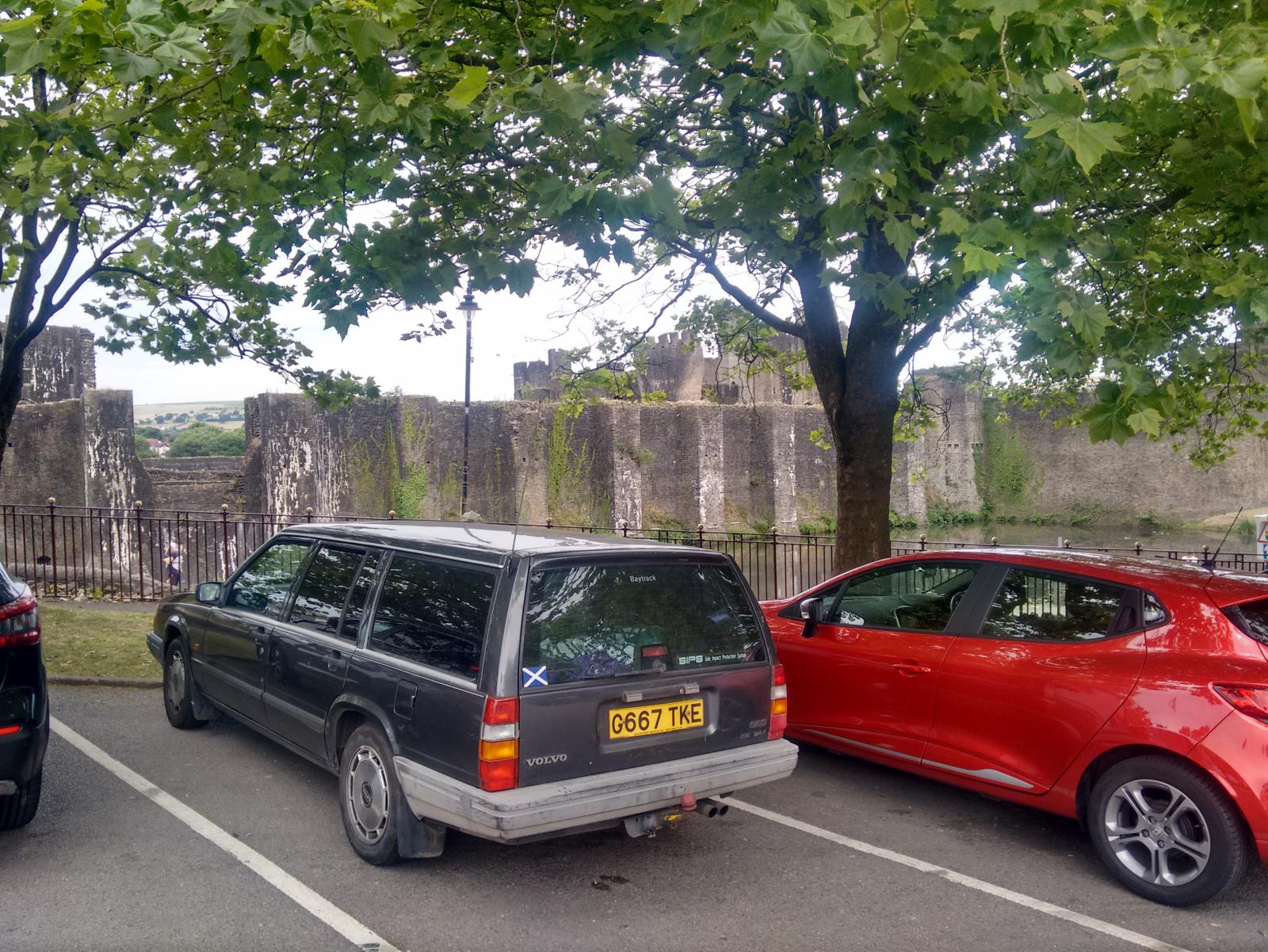 It has previous history on here, being owned by six_cylinder and Skattrd before me. It was also loaned out to Richard K during six_cylinder's reign, and as such featured in whatever magazine he writes for (CCW or CCB or PC or CCJ or BFG or summat) for ultimate barrel-scraping fame points.
I think that's everything. It is located in Camberley, Surrey (GU16) but as always I am happy to deliver anywhere for fuel costs and BFH.
£7 per ticket, or two for £14, or three for £21, or four for £28.
Or if you want to buy it outright, make me an offer, however derisory. My life is that fucked, I am likely to accept it.