Reckon this beauty deserves a thread since I'm sure I'll end up fettling it slightly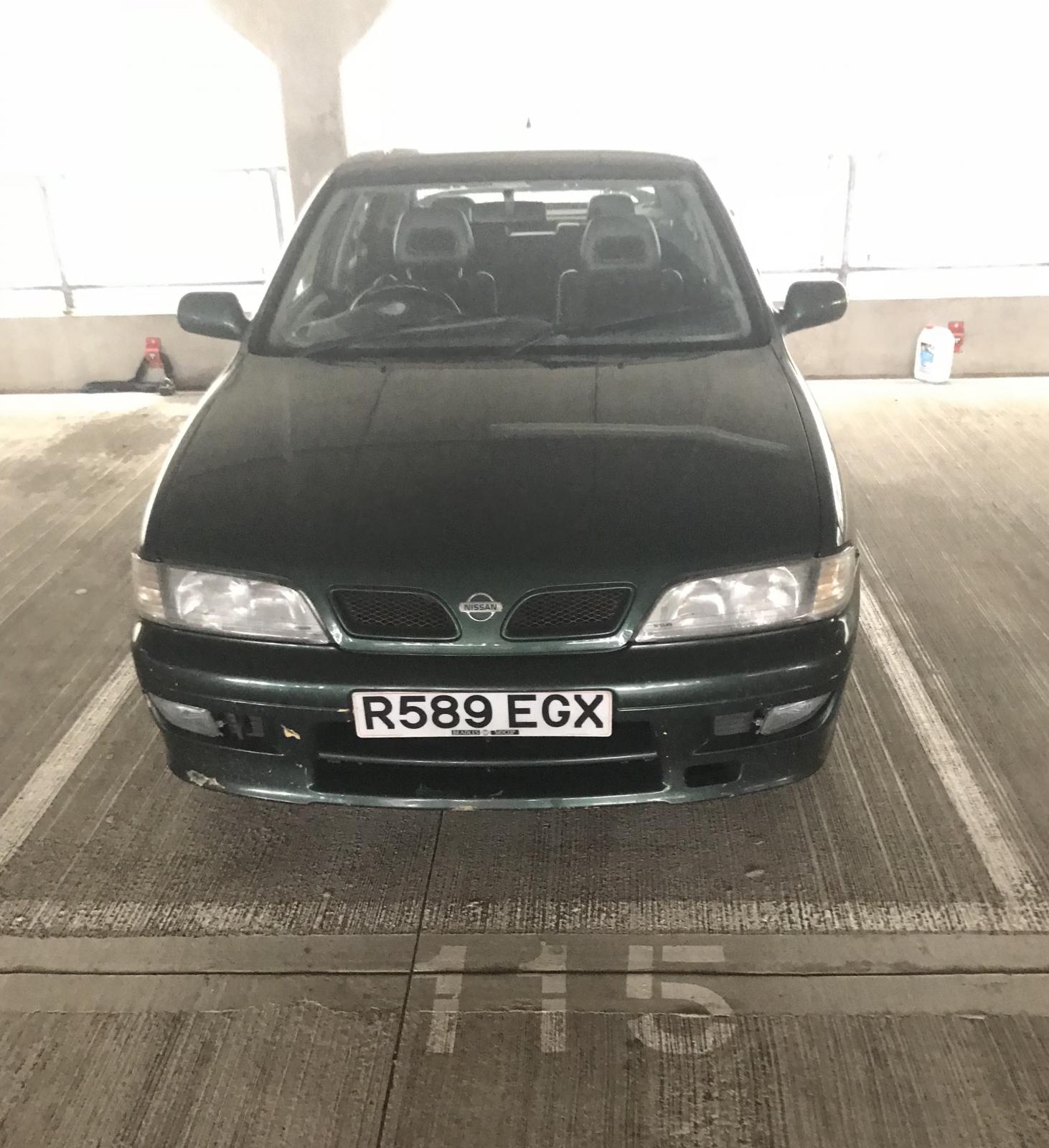 Ex jonathan_dyane ex wuvvum 1997 Nissan Primera GT on an R reg.
Drove flawlessly back from Liverpool to Gloucester today (apart from the low washer fluid light coming on and making me slightly shit myself

Not quite as brisk I was expecting but does shift if you rev it hard. More importantly, it's comfortable enough, has ice cold A/C and seems pretty economical for a two litre beater!
Couple of niggles I'll hopefully sort out
Wiper blades are squeaky which I can't stand in a car. Think the linkage needs a bit of greasing too.
Clutch pedal has a definite "click" at the top of its travel every time you depress/release - not sure what's up there
Front bumper is scruffy as hell and could do with a respray. Might make it look worse with rattle cans though :-/
NSR door has a big dent - meh. Probably won't sort this unless one the right colour becomes available really cheap
OSF door check strap is buggered - not sure I'll be able to sort that out without a right fuck on
Overall, it's ace so far