Greetings all.
I got a bit of want for an early mk3 Cav, preferably a carbed 1.6 or 1.8, so when this one reappeared on ebay a few months back I couldn't resist.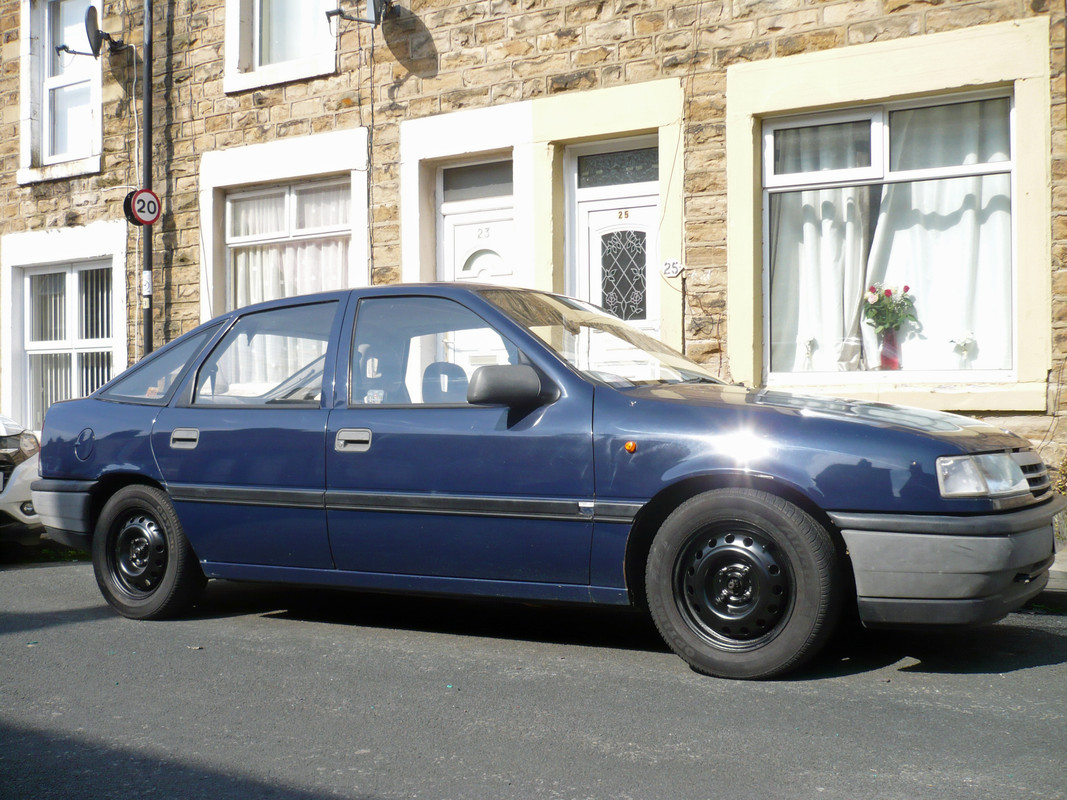 It had previously been unused for several years, but still had its rear arches and got an mot last summer. The tyres were a mix of an old Michelin, a Cheng Shang and 2 Optimo Auroras(?)- all really ancient and badly cracked and only suitable for growing potatoes in.
It got sold to a guy in Lincoln last autumn. He didn't do much with it apart from fill the back of the car with an SRi interior, fit lowered coils and new shocks, new HT leads, distributor cap/rotor arm and plugs. An oil change was a bit too much of a stretch though. Weird.
He no longer wanted it so it was mine.
So I went over by train, thrust some £50 notes in his hand and drove it the 150 miles home. That was interesting.
Very wobbly and scary steering above 60.
Mystery knock from somewhere in the front end.
Near impossible to get in/out of 3rd and 4th.
Brakes pulled to one side.
Non-working coolant temp gauge.
Dashboard heater control cable snapped or disconnected.
First thing to do was check the tyre pressures- all low, down to about 15psi on one front wheel...might have contributed to the unpleasant steering a touch...
Noticed there was a split track rod end boot, so changed the pair and had the tracking done.
Fitted new anti-roll bar drop arms and bushes as the old bushes were badly split.
Changed the black watery engine oil and filter, plus air filter.
Changed the coolant sensor- gauge now works.
Gave the calipers a clean-up and greased the sliding surfaces and made sure the pistons were moving. Discs are a bit pitted but otherwise fine- ditto the pads- both must have replaced just before it was laid up.
Fitted a new crank position sensor as the insulation on the old one had disintegrated.
So at that point the car drove/braked ok. It still clonked, but at least I had eliminated the drop links.
I then decided that the brown coolant needed a change, which meant the thermostat had to come off to give it a good flush out. I Plus Gased the bolts and carefully undid the bolts. Snap! One of the bolts sheared off. No access to drill it out, so the cam belt had to come off to be able to remove the whole housing. Deep joy.
The water pump was stuck fast too- kind of crucial as this is the cam belt tensioner too. However, some thumping with a long piece of hardwood got it moving and it popped out- was in decent nick, so I got a new O-ring for when it was time to refit it.
Gave the housing to the garage next to me and they snapped off an easy-out whilst drilling out the first snapped bolt. So I had to find an engineering firm nearby that could drill it out. A few days, and £10 lighter, I got the housing back, bolted it back on, fitted the water pump and cam belt back on. Then I stripped one of the thermostat bolt threads when tightening up the 3 thermostat bolts, so the stat housing had to come off again. It wasn't me being ham-fisted as they only get tightened to 6 lb ft- shagged threads. So I had a Time-Sert by a different firm. Finally got it all back together and running again.
However, I had managed to crush the front to back plastic fuel pipe with a jack enough to restrict the fuel supply to cause a failure to start and flatten the battery. Cue new fuel pipe. Fitted a fuel filter into the fuel line before the fuel pump and finally, the car was running again (hadn't completed the coolant flush though).
As the car was now running I pulled the wheel trims off, resprayed the rims satin black and got the first pair of new tyres fitted. I decided on Nexen N'Blues for the front. Much better!
Jobs to do next before the MOT- finish coolant flush, get new wiper blades, change the gearbox oil, fit new rear tyres and give the Cav a wash.
And then the disaster...
Possibly unrelated, but In the hot weather it sometimes took 2 or 3 goes to get it started...fuel vaporisation, I thought...nothing to worry about.
Then after one run I was at the end of the road and managed to stall it in 2nd, restarted and then pulled up at home. It has been dead since- just won't start.
It's got fuel, it turns over but it's got no spark- not a twitch on the HT side, yet it has got 12V at the connector at the LT coil connections.
Battery- after settling after a charge is around 13.1V, dropping to around 10.3V when cranking. It was charging fine when running.
I have tried substituting a new ignition amplifier, the original crank sensor, new coil and a second-hand black box- no joy
Out of curiosity, I opened up the black box...nothing obviously fried there, but that big processor chip says Intel '80!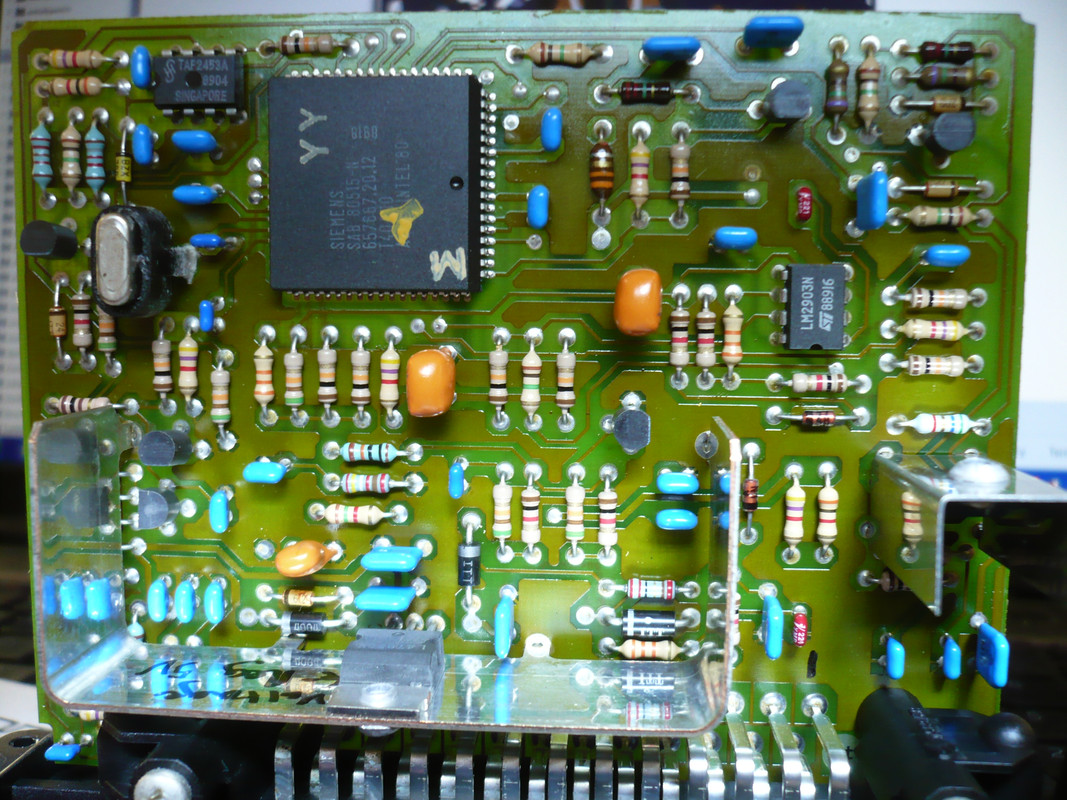 Let's have a look at the fusebox...nope, nothing's popped there. Lots of gaps because it has no luxuries like electric windows, front fog lights etc!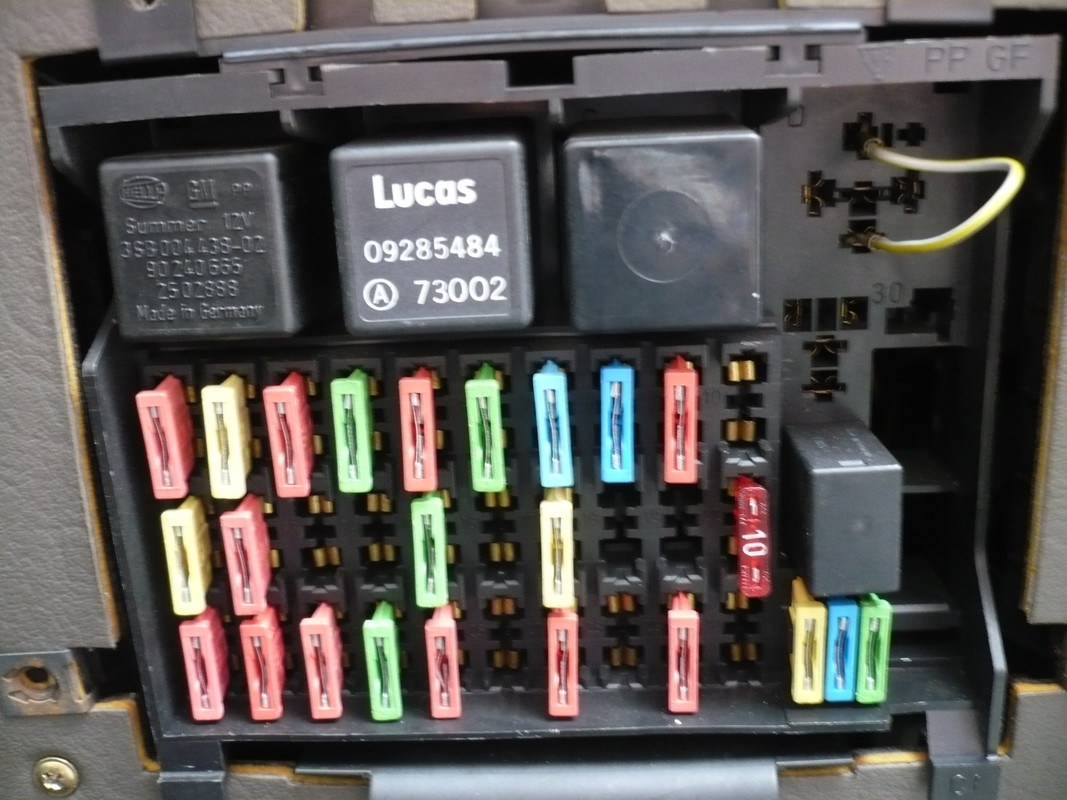 So there we are. I have a dead Cav, but at least you can sit in silence surrounded by beige...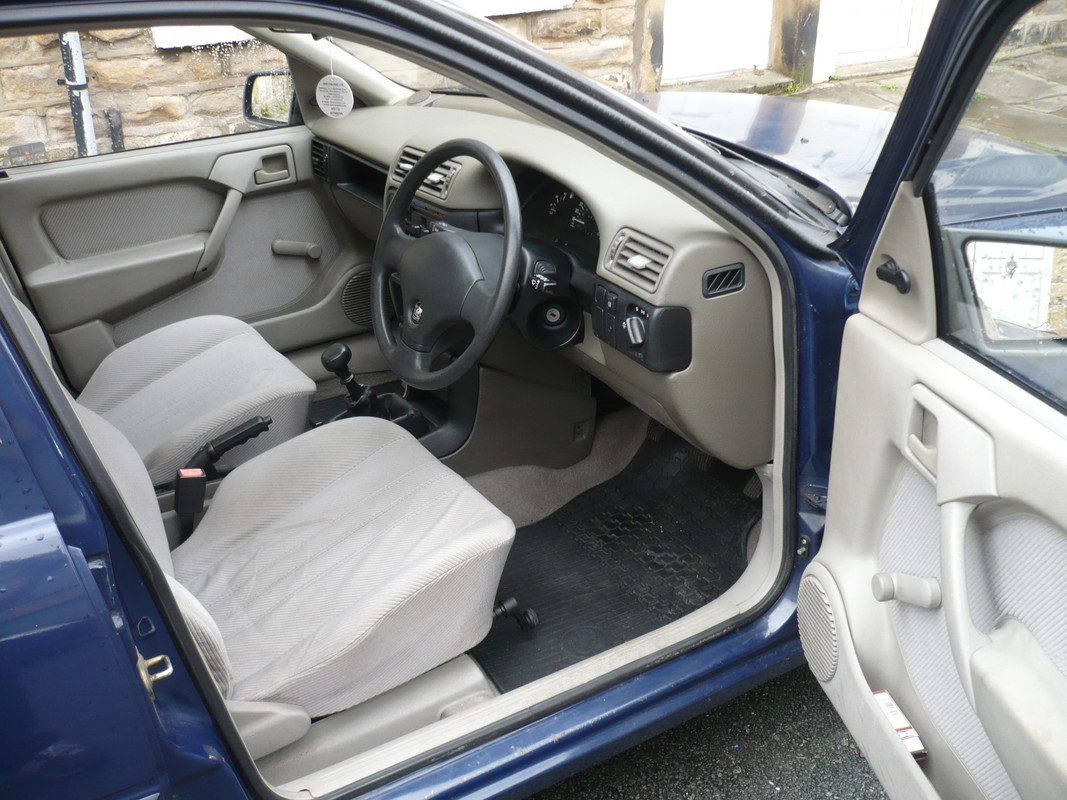 If anyone has any suggestions on what I should do next, please let me know!