In order to get the front of the new springs to actually line up with the spring hanger bolts I've had to disconnect the rear anti-roll bar. As I'd previously bought new bushes and rubbers it seemed to make sense to take it right off and change them whilst I was at it.
Original Bush: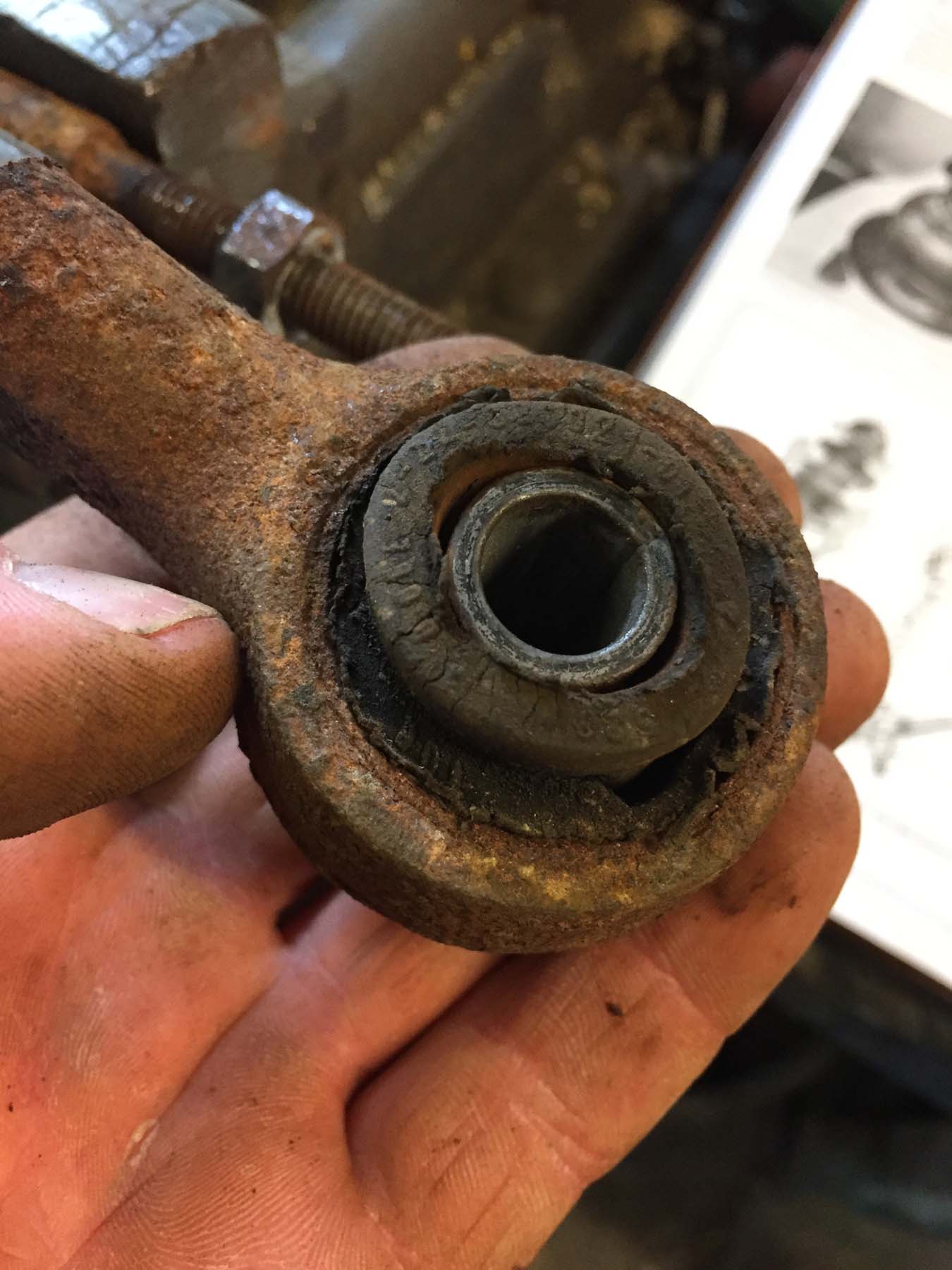 Into the arbour press and after pushing out the rubber middle I split the outer shell of the bush with the makita reciprocating saw on the left of the photo then pressed the remains out: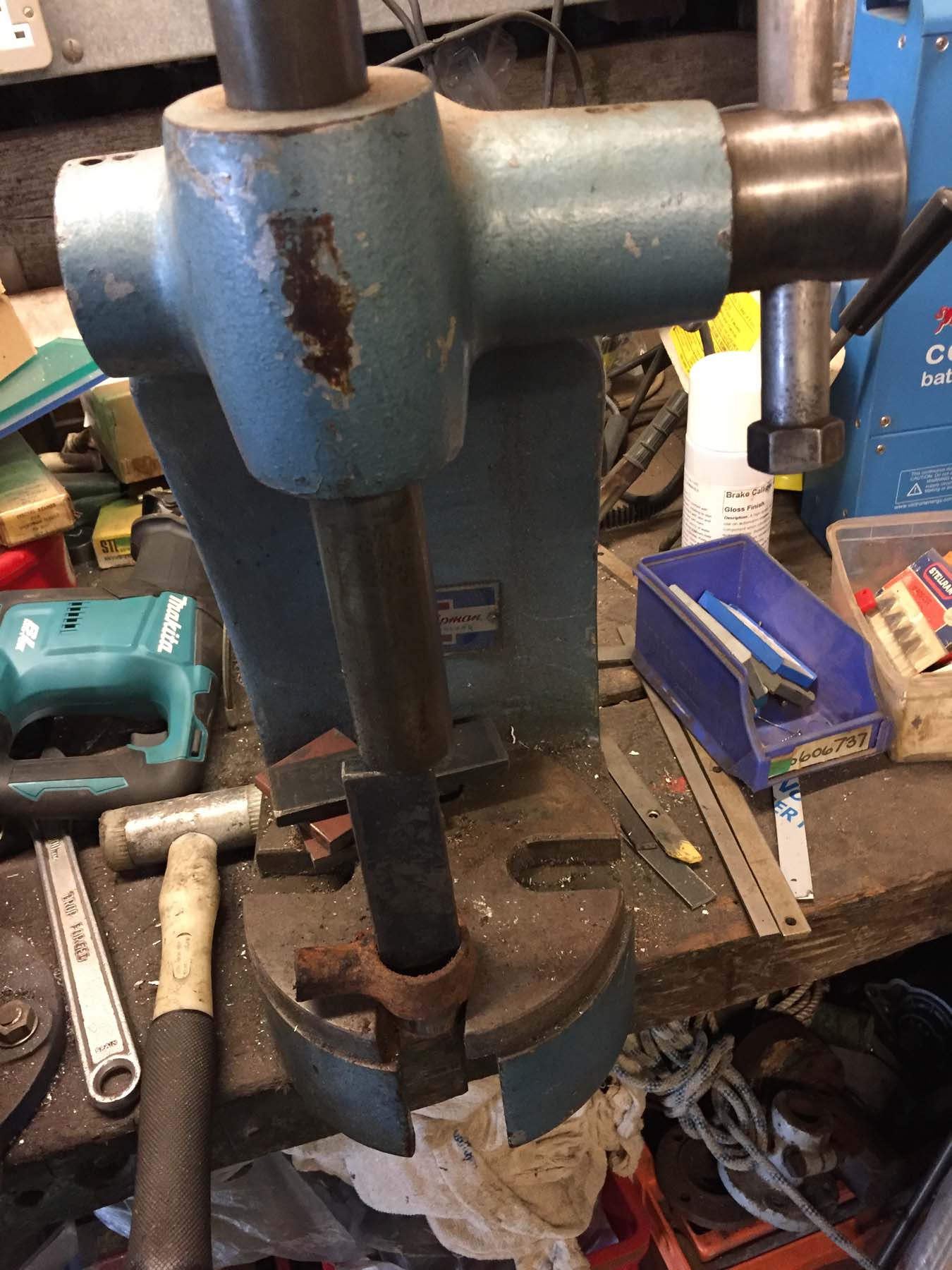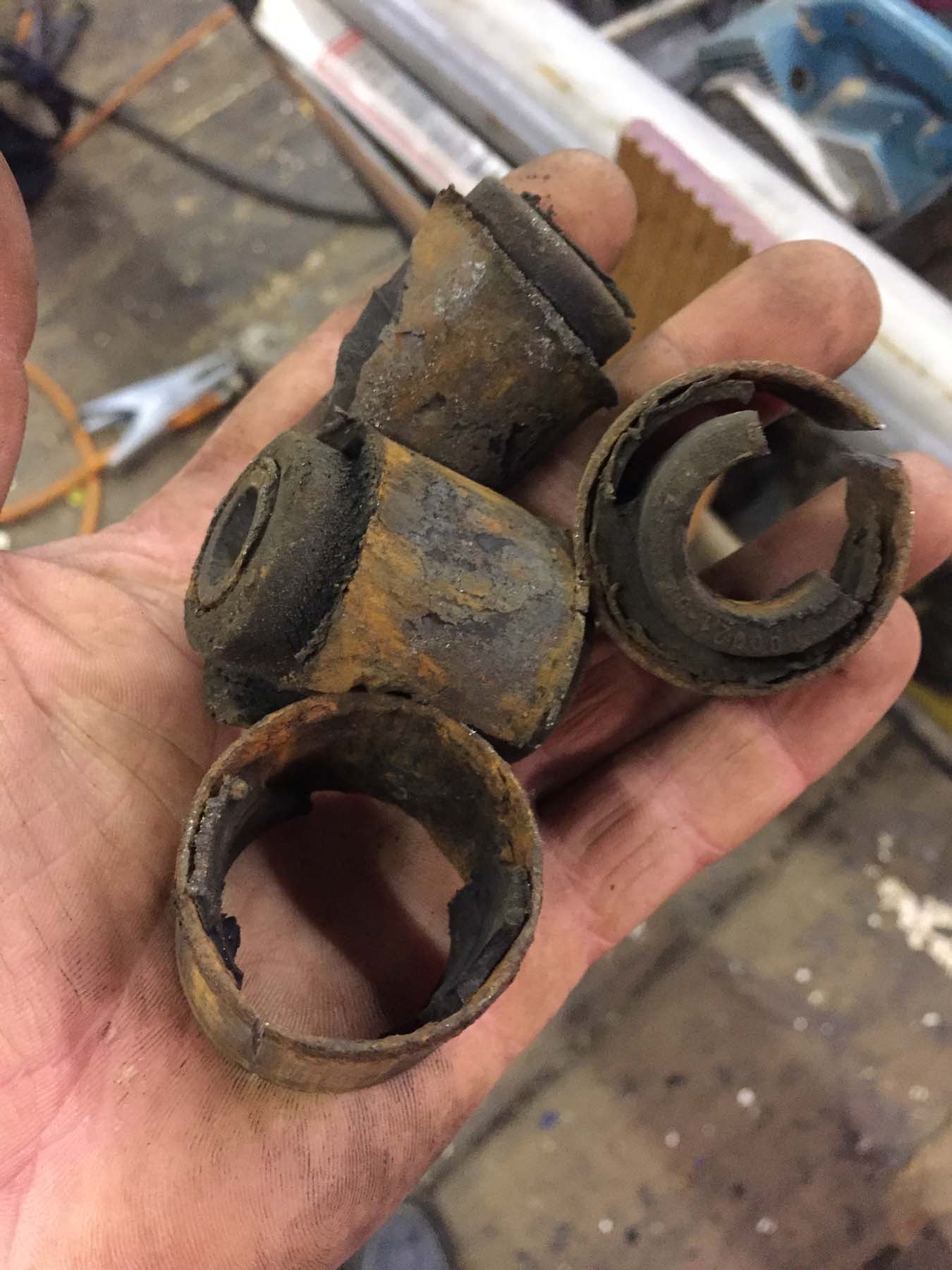 No photos showing the new bushes being fitted for some reason. Also annoyingly it appears I have one standard bush and one uprated one which is a lot stiffer. Have fitted them for the moment and will keep an eye out for another standard one as they're no longer available as far as I can tell.
I don't want to fit poly as I've decided to fit all new old stock ford bushes so it'll be a more accurate impression of how it would have been when new.
Getting the antiroll bar back onto the axle seems a bit of a struggle - I've got both clamps back on now but neither rubber is sat very nicely so will need a further fiddle.
Also whilst under there I replaced all the exhaust hanger rubbers with NOS ford ones, the mounting for the rear silencer had an interesting period repair: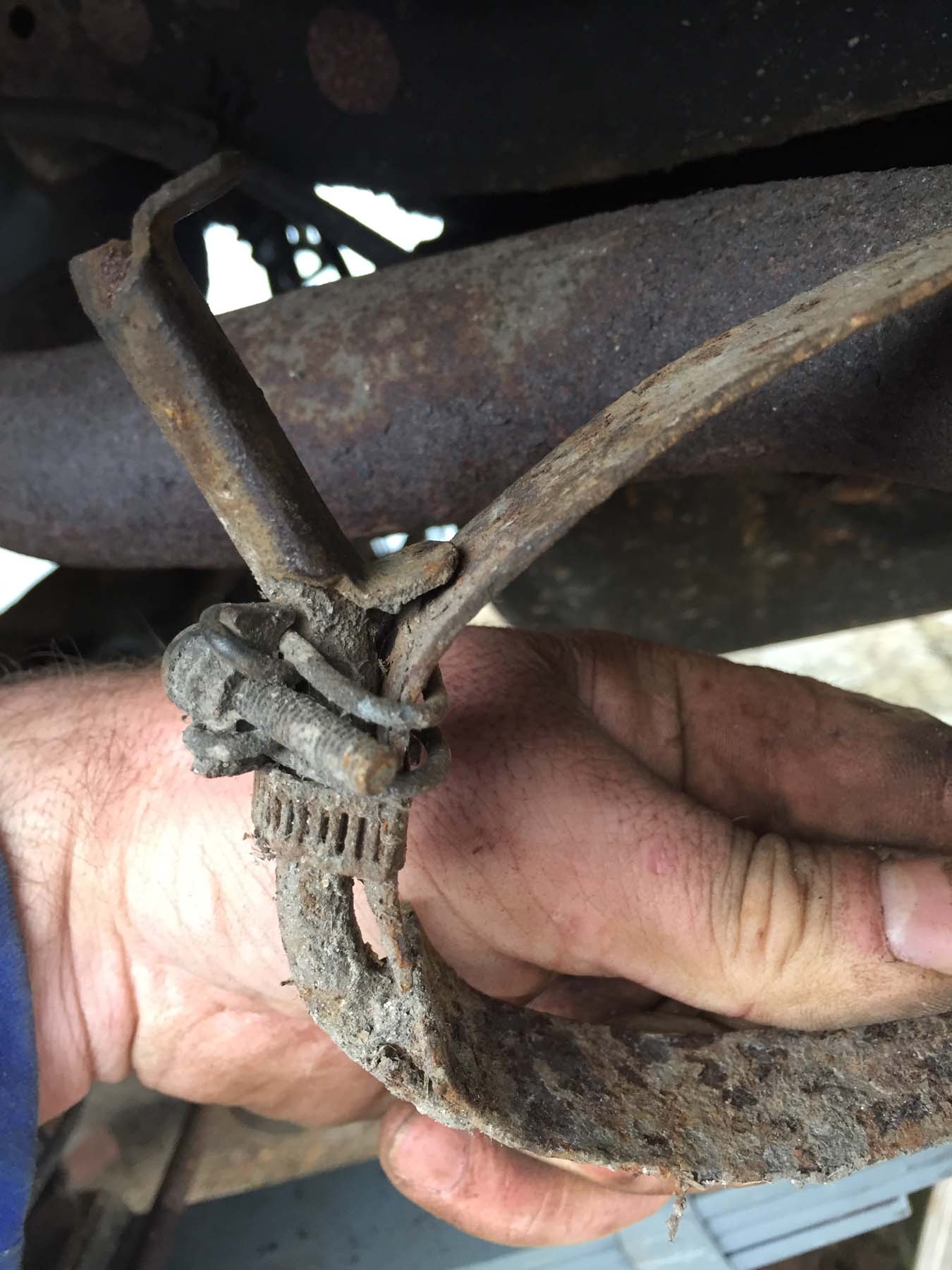 I've cleaned it up and welded it back together which seems to be an improvement!
Finally I've knocked up a couple of bits of zintec to make a closing panel for the back of the sill - this makes up for the missing back end of the inner sill and is purely temporary until I do a proper job of the sills: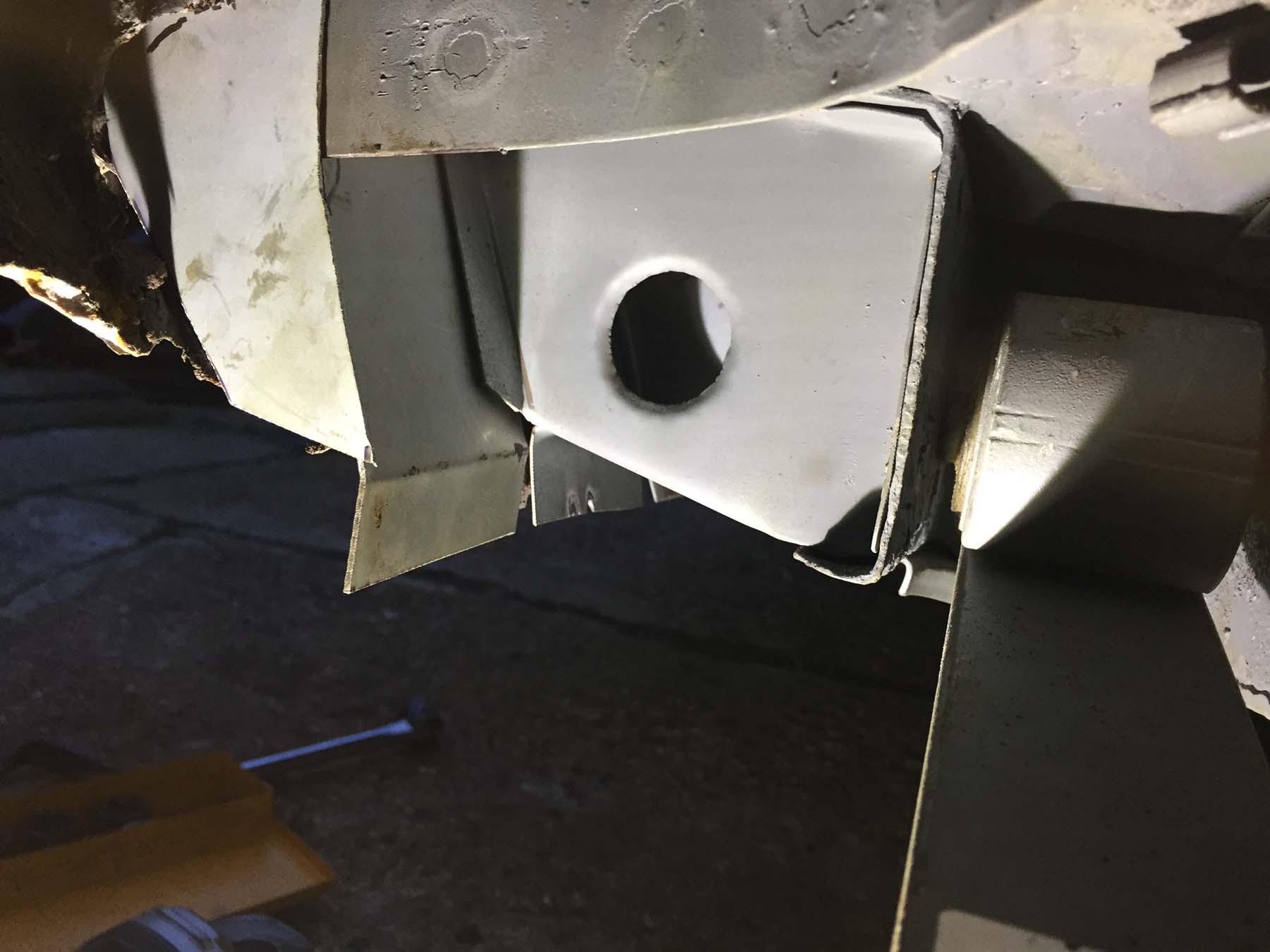 Cheers
Dave