I've always been keen on the styling of the Capri especially the later mk3's for some reason.
What with oldskool ford pricing these days I had come to terms with them probably being forever out of my price range.
However someone I know is looking to shift what was intended to be his project car so I suddenly have the option of buying a 1985 2.0 Laser with about 75000 on the clock.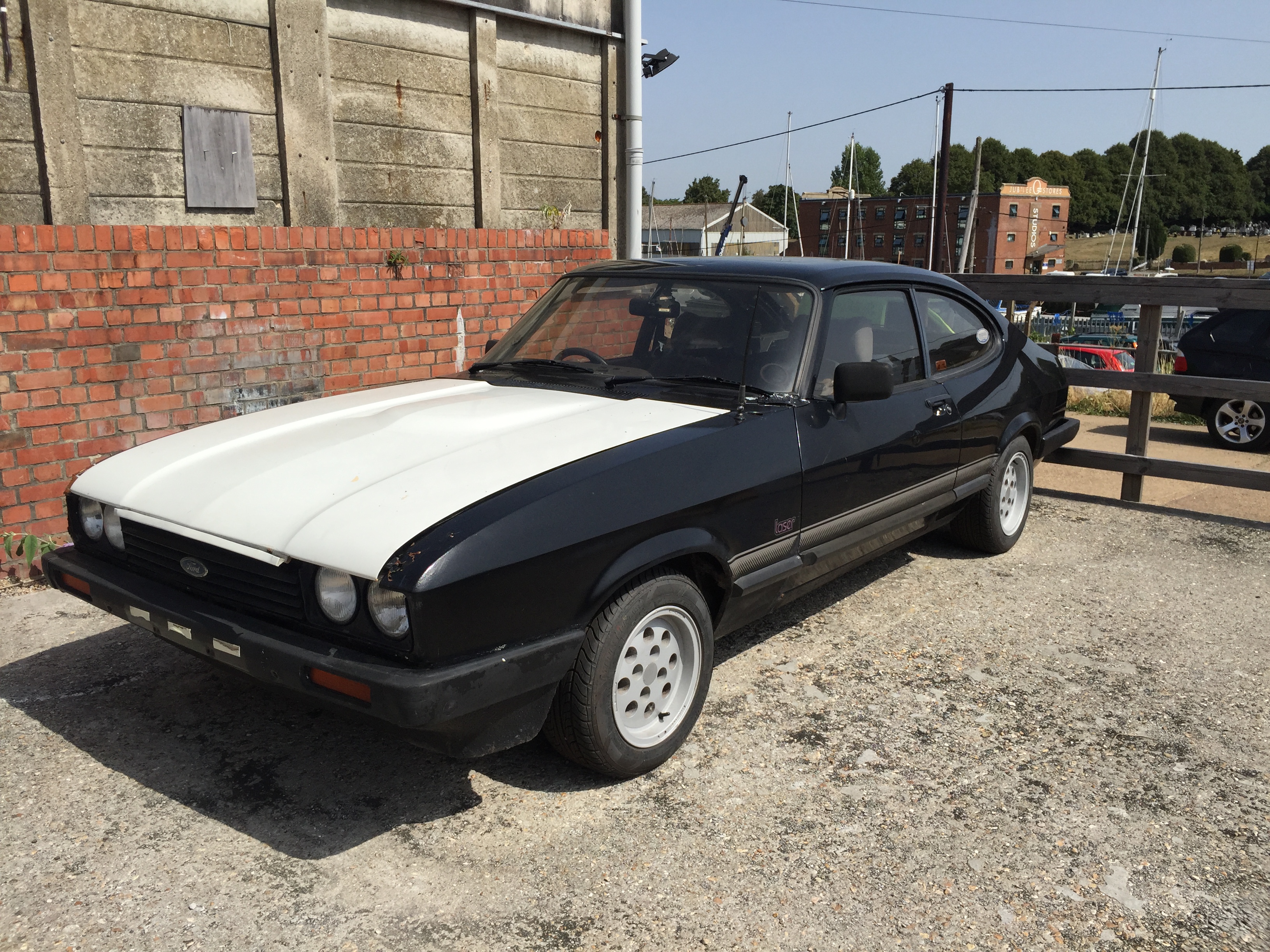 It was mot'd until april but needs some welding to the headlight bowl areas and probably the passenger side inner sill to pass another.
Both front wings are rotted through at the very fronts where it appears it has been parked up and partially covered with a tarp at some point. apparently the front 6" of the bonnet was also rotten (has been swapped for a good used one)
Outer sills are both crispy and have been patched at the rear end for the last mot. Rust hole in either side of the scuttle panel.
rear arches are crispy around the edges but don't appear too bad.
"A" posts appear good as are the strut tops. Roof and gutters appear good. Two new wings are included as well as a front end (valance, headlight bowls and slam panel) chopped from a donor car. Interior is fairly tidy, Dash top is cracked but a undamaged used one is included.
Starts and runs and is fitted with the 5 speed box.
Now with the exception of making up new sills for my Suzuki van and sticking them on and doing wing swaps on accident damaged cars I've never got involved with bodywork welding - or steel cars in general!
It appeals to me as its fairly original and unmolested - doesn't appear to have a million badly welded patches or 3 layers of outer sills. One of my pet niggles is undoing other owners bodges so to have something thats mostly original to work from seems a good starting point.
Its also literally over the road from me - Living on an island this is quite a big bonus and an instant £350+ saving over getting one dragged back from the mainland
On the negative side its still a reasonable financial outlay on a vehicle i don't actually need and which will probably go backwards before it goes forwards. I have lots of other car and boat related projects to keep me busy anyway...
Any thoughts or tips from people with more experience than myself would be much appreciated!
Dave