Some philosophical Ham wrote (ambiguous conspiracists profess it isn't punctuated correctly) "I thought I was cured"
My wife's news that we had won a replacement sofa for £21 left me with little option than to start searching for a van to go and collect it with and with more than a couple of days worth of logistical solutions requiring dissolution, I felt that hiring a van could be costly.
Advertised as spares/repair due to a crunching on 4th & 5th gear changes, that aside it's tolerable. No rot to speak of, drives well, mot until sometime in October. The seller took my £250 and I had my first French voiture.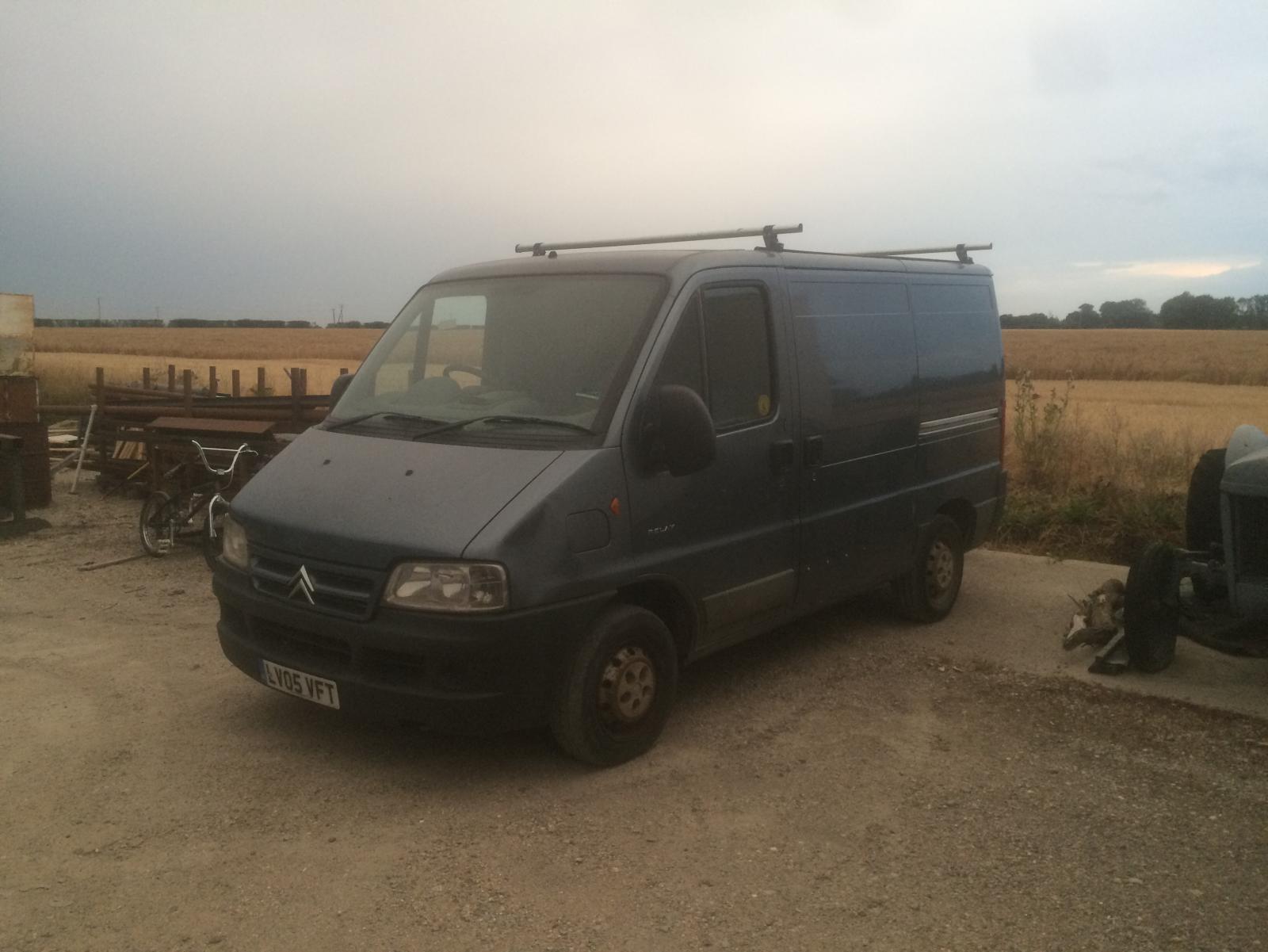 Double de-clutching stops the crunching gear changes but it doesn't restore feel through the gear stick. There's a little bit of judder when pulling away, possible engine mount(?) probably poor piloting. Both these ailings aside, it romped the 170 mile round trip to collect our sofa, using less than £20 worth of diesel.
I know nothing of these Relays whatsoever, it's a 2005 2.0 hdi Enterprise (got that off the V5) and I hope it doesn't explode.