UPDATE -
Bagged for spears for existing chariot by intrepid enthusiast

Well here we have a sorry tale indeed!
I have moved house recently from Leeds to Huddersfield, and carted 14 years of possessions into a house which they don't really fit into, and trimmed the fleet down to Our Lass' Magentis, and my Rover 75 touring I bought off Chris 6 Cyl, borrowing a mate's LDV Maxxus to do the lugging in the main, which all went reasonably smoothly, although the Rover wasn't suiting my bad back at all, so, when the bulk of the move was over and the LDV returned, my mind went a wandering to thoughts of Ebay, and comfier seats and fun times

hence a trip to a dealer in Rochdale who was advertising a Range Rover, 4.0 V8 petrol auto with full cowhide, long MOT until June next year, £800 and yes, they would do a part ex with the Rover, which although I had just stuck it thru a test, was throwing a warning light, and generally behaving like it has nearly gone round the clock twice - which it has - worthy but time to go!
I went thru it in the knowledge this was going to be economically unviable at some time in the future, all the fluids were fine, drove well on the test drive, the story behind it was it had just come up in part ex from Shrewsbury, so I went for it, especially as the seats seemed to be designed with middle aged fat lads particularly in mind - everything electrical seemed to work aside from the aircon blowing lukewarm.
Well, the sunroof and headlining is drooping but hey, TADTS, spots of rust here and there, not bothered at this price, I was looking forwards to putting some decent music in it, valeting it within an inch of it's life, and hooning around the tip and such using it as a fancy van for a couple of months until the petrol bill or otherwise made me move it on

I stuck £60 of petrol in from the BIg Asda in Rochdale, and set off to Huddersfield on the M62, and it went well, wallowing around as they do, I was loving the stance and the rising of the airbags (I assume) on start up, and thought I'd pop into my local Wickes to grab some plumbing parts for the new washing machine coming today - when I heard a disturbing noise coming from the front end - bah

Long story short, there is a knock, knock, knockin which is definitely nothing to do with heaven in my experience, quite the opposite!
I continued on home and took this here badly shot video and pics - apologies in advance for the quality and skillz, I am not the best with this stuff - ah, apparently the video file is "not allowed" - any help please on uploading?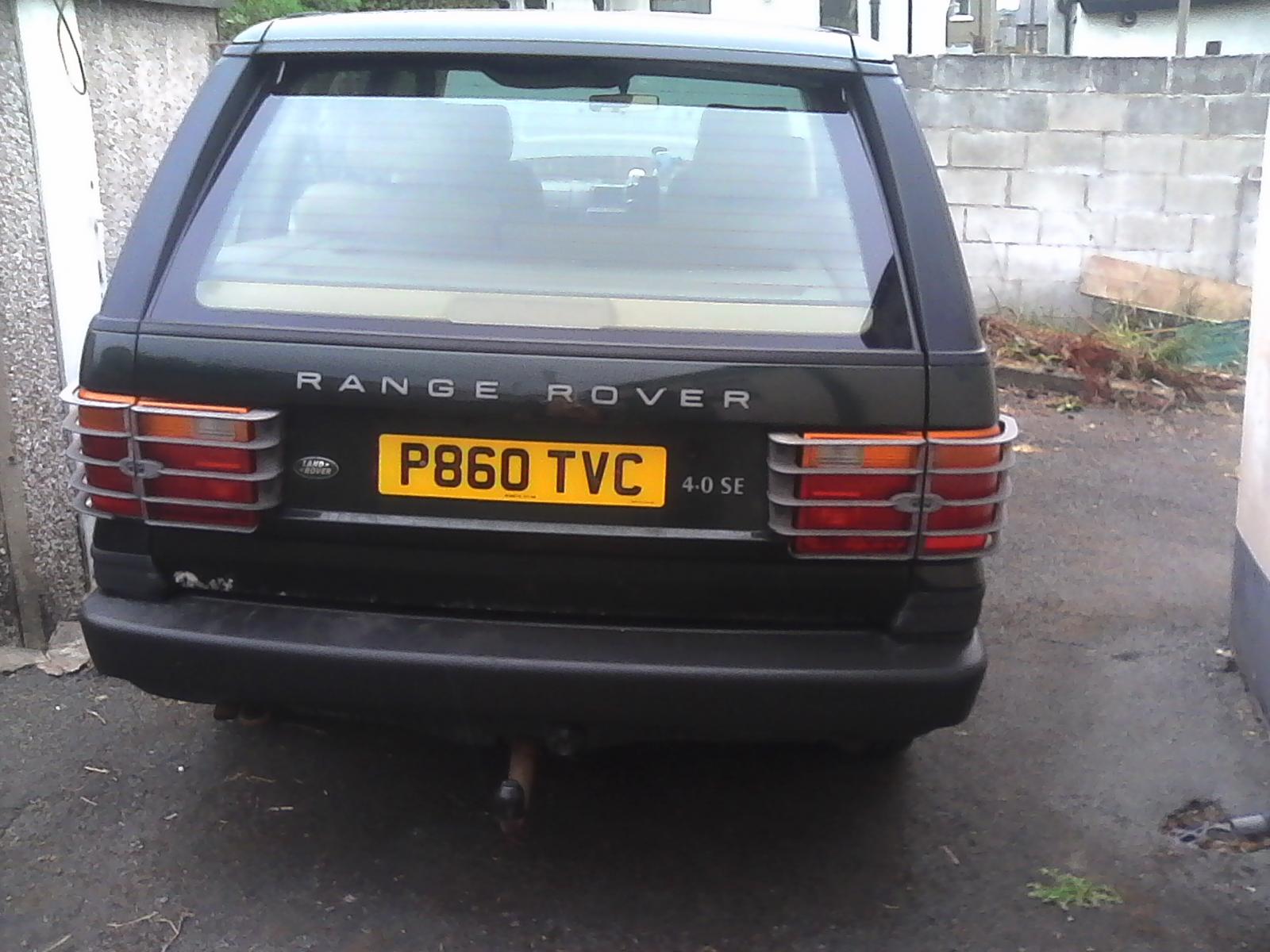 Here is the original ebay advert -
https://www.ebay.co....p2047675.l10137
So, any bright ideas as to how the hell I can get some of my money back on this disastrous piece of business?
I am ruling out returning the thing to the dealer on the grounds I shot my big gob off when I was wandering round it, saying I knew all the foibles and how it was a risk I was willing to take, how dealers couldn't make money on these sales at this price point and offer any sort of warranty (I stand by that - how do they cover a top end rebuild on this!! - assuming they didn't know there was a potential issue), and how it would weigh in for a decent amount etc..
May I call on the wisdom of RR lickers as to how much this thing is worth as it stands, either whole or parted out (I don't really fancy breaking it but if it's worth a smoll fortune in bits then I might be tempted), any love for a part ex for something that actually runs, because for the first time since I passed my car test as far as I can remember I HAVE NO CAR OR VAN!!!!
Yes folks, as of today, I am a fucking pedestrian/ bus wanker

I have bagged the use of Daughter's Lexus RX300 on Saturday for a week as she's away on an aeroplane somewhere just as warm as Yorkshire right now, but I would much rather have my own barge thanks very much, so please all and any suggestions offers please - I am an automatic guy now by preference, the bigger the better, MPV's, barges, vans, trucks, or going the opposite way something smoll and daft like hyundai ATOZ/ AMica etc would be fun, and a modern MIni One in auto flava would have a double function in that my mate Max the Mini restorer hates them, so just annoying him would be a proper bonus

Many thanks fellow shiters for your assistance, and just to grease the wheels of cooperation, I have not one, not two, but three quite *wonderful dealer Shirts in XL, Black to offer the most helpful *lucky shiter in this endevour

I realise this post is probably more interesting due to the shirts and right now, I agree, please bear in mind I may keep one for myself, as orl vauxhall's are not as shite as Rovers in my house