Back in 2002 I bought this for £600: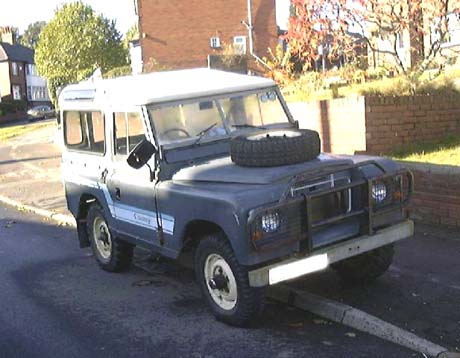 At some point it's been thru land rover centre Huddersfield, thus the crappy "county" stripes and big side windows.
It didn't take long to realise it was fairly fucked so it went in the garage for a bit of fixing. It's still in the garage. It has to come out soon 'cos garage is in danger of collapse.
It's got a series 2a chassis plate, so could be a ring a ding ding series 3 for tax exempt. I like to think it's a genuine Trigger's broom series 2. It has bitsa traits like not having any matching glass triplex codes, the rear panels are showing blue paint under the grey & a military surplus 2 1/4 petrol instead of the diesel the chassis number suggests. I prefer the series 2 look so have binned off the series 3 wings / bonnet / front panel for series 2 parts. Going to keep the series 3 bulkhead, it's in better nick than the series 2 one I've got.
The chassis is shot to shit. So I've replaced every outrigger and liberally applied 3mm plate. It's a bit more sturdy now. I had the gearbox out so I could replace the cross member with a removable one, and patch up the chassis in the general area. Trouble is I lost the holes for the hand brake pivot, and then lost my template for drilling new ones.
Plan b: stick the gearbox back in, connect up hand brake, put the pivot where it feels right. Fail! I can't drill the holes on the inside of the chassis without taking the gearbox back out. Sod it, weld it on (bonus Y tho?):
Also been doing gearbox archaeology. Had the usual 1/4" thick layer of mud / oil combo, which I've traced to someone put one of the selector seals inside the gearbox instead of in the retaining groove so oil could come out freely.
Found this: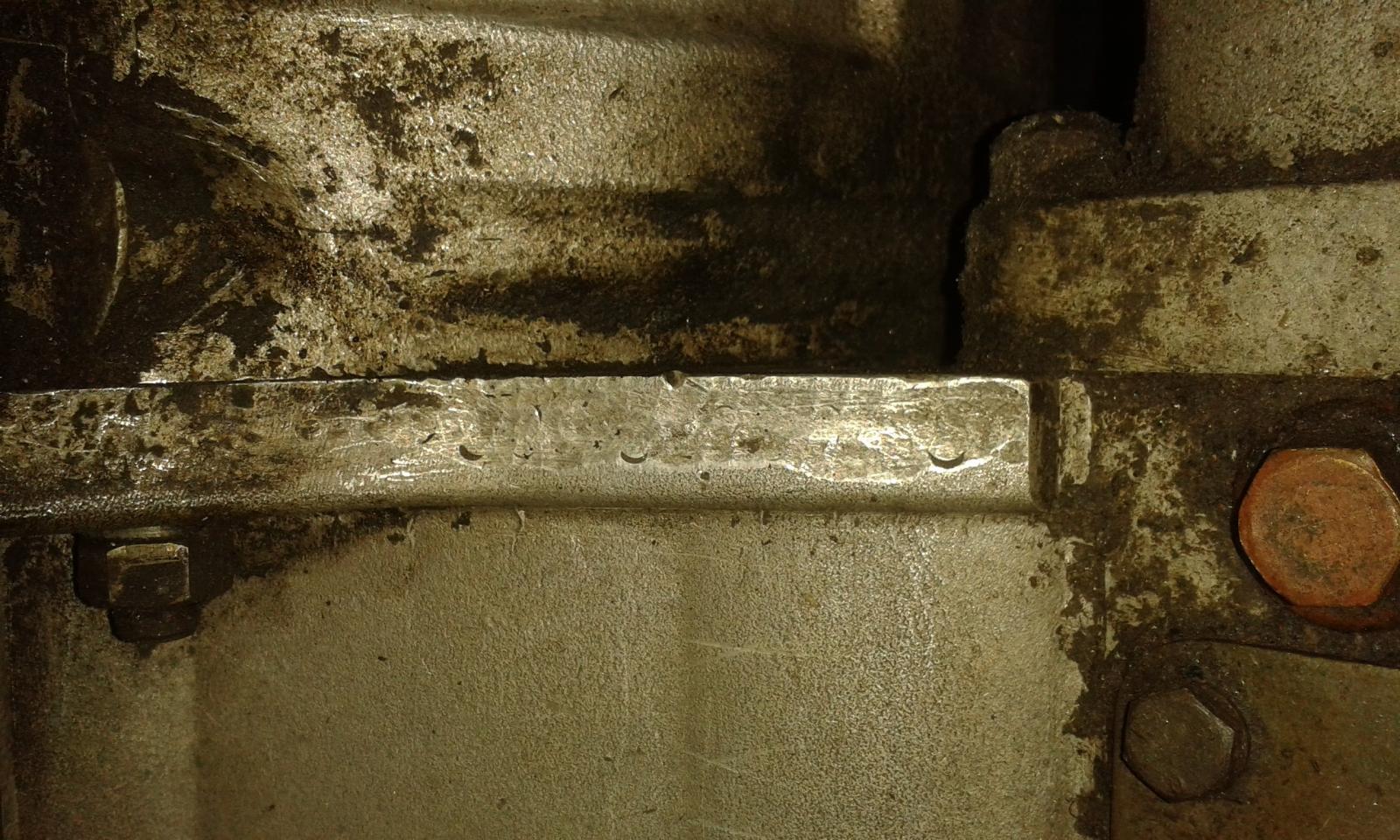 Very helpful to grind off the gearbox number.
Also this: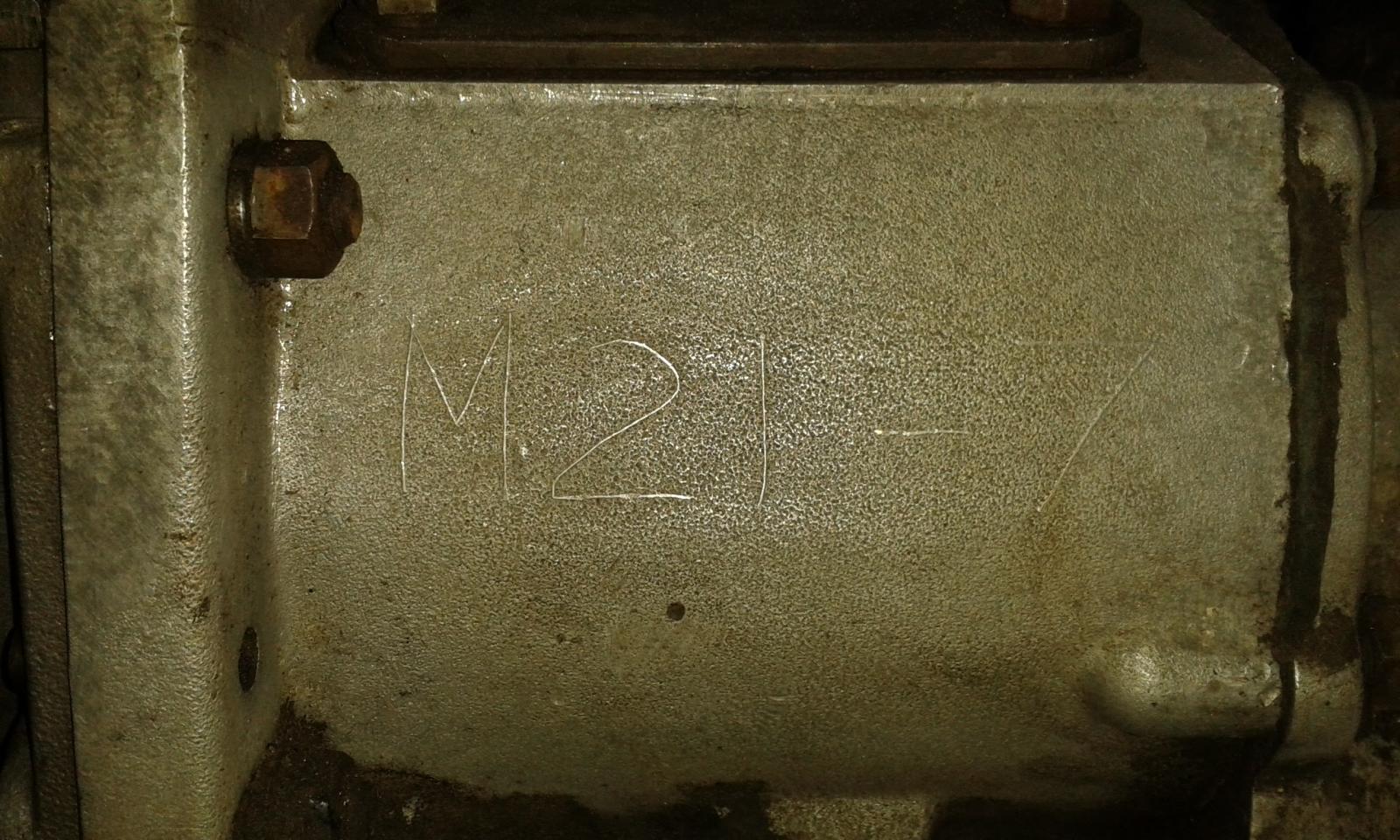 M21-7 ?
Yes, boring myself silly with this too. Please put up with this crappy project, if I update it it may motivate me enough to finish it. Ta.