Had a run up to Luton on Saturday for a mate's 60th. A rocking night was had by all, we stayed up overnight and called in at Hedsor, near Bourne End, Bucks on the way home where there was a car show going on. Cracking weather, cracking weekend and 250 miles with the Cowley which coped admirably with the heat on the short stretches of M1, M25, M40 and M3 in between pleasant country meandering.
I would have taken lots more pictures at Hedsor but it was too hot to wait around for mongs who were playing human statue near anything interesting or arseing about having their own photo taken gurning in front of various vehicles. Honestly. Either my already truncated tether is rapidly running out or people are simply becoming more gormlessly ego-centric in their endeavours to force their grim countenance onto all and sundry.
Right, rant over....What did I bother my arse manage to point my camera at?
Right, there was this....Rather nice Mk3 non-full capacity engined Capri.
And another in Mk1 flavour. Rong bonnet on a four pot of this age, I think. Colour isn't original either. No matter, I just photographed this to share on here as it is still rather Noice. XLR should come with black rear panel and (flat) bonnet but these were delete options.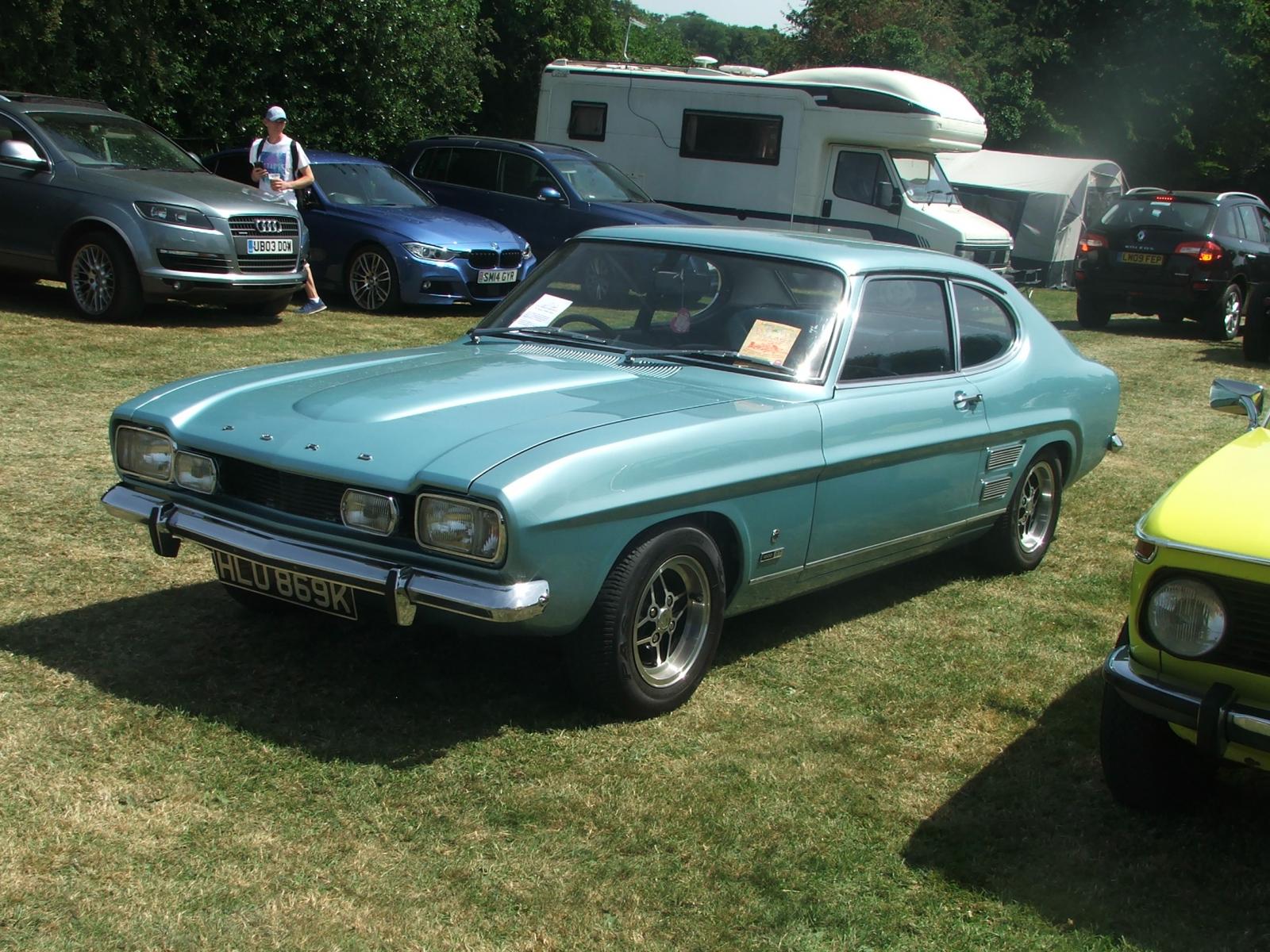 These don't pull a classic car tag in my mental library, but they are certainly seldom seen nowadays. Always quite liked the look of them, though....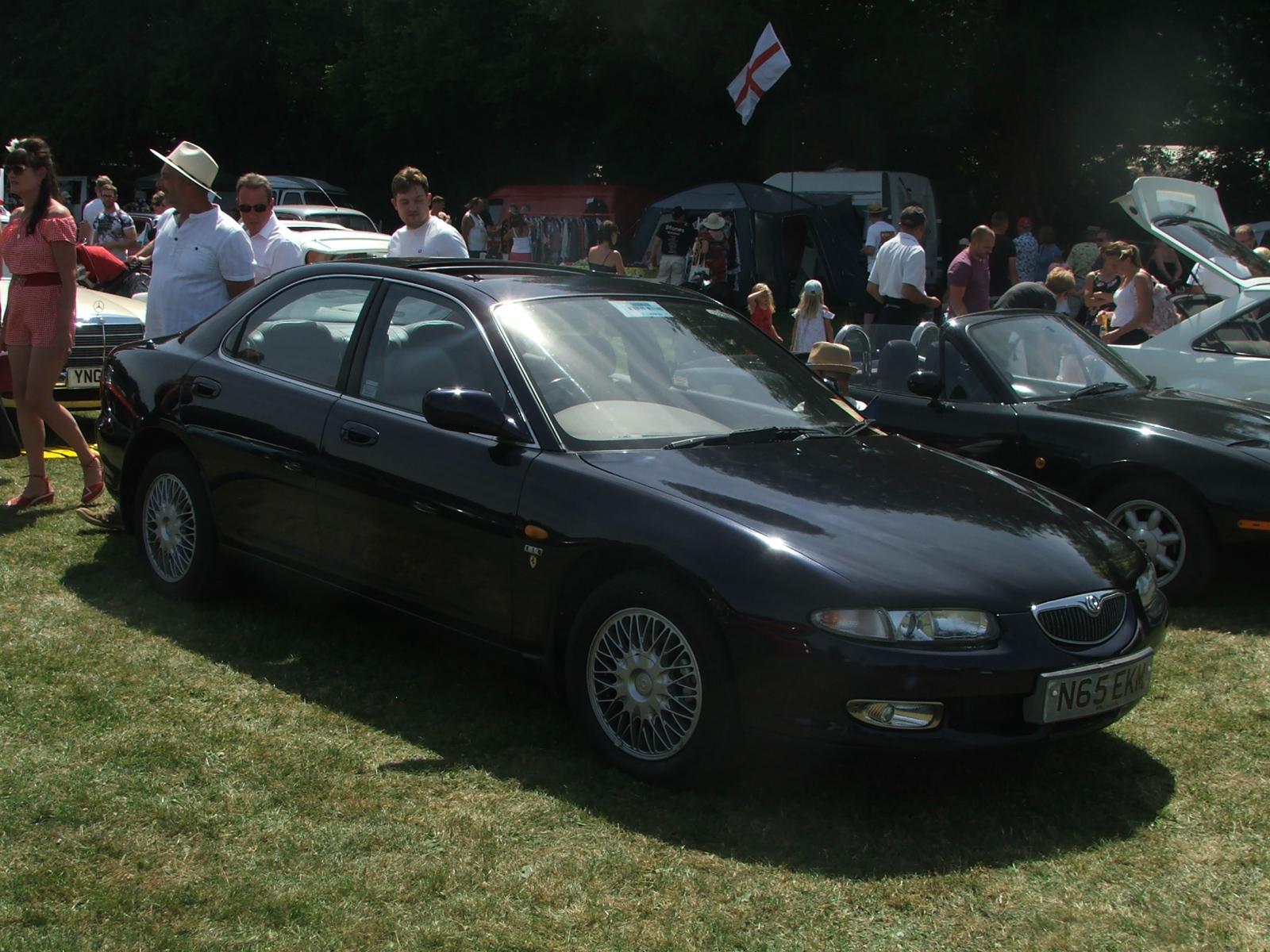 Bite-size Yank......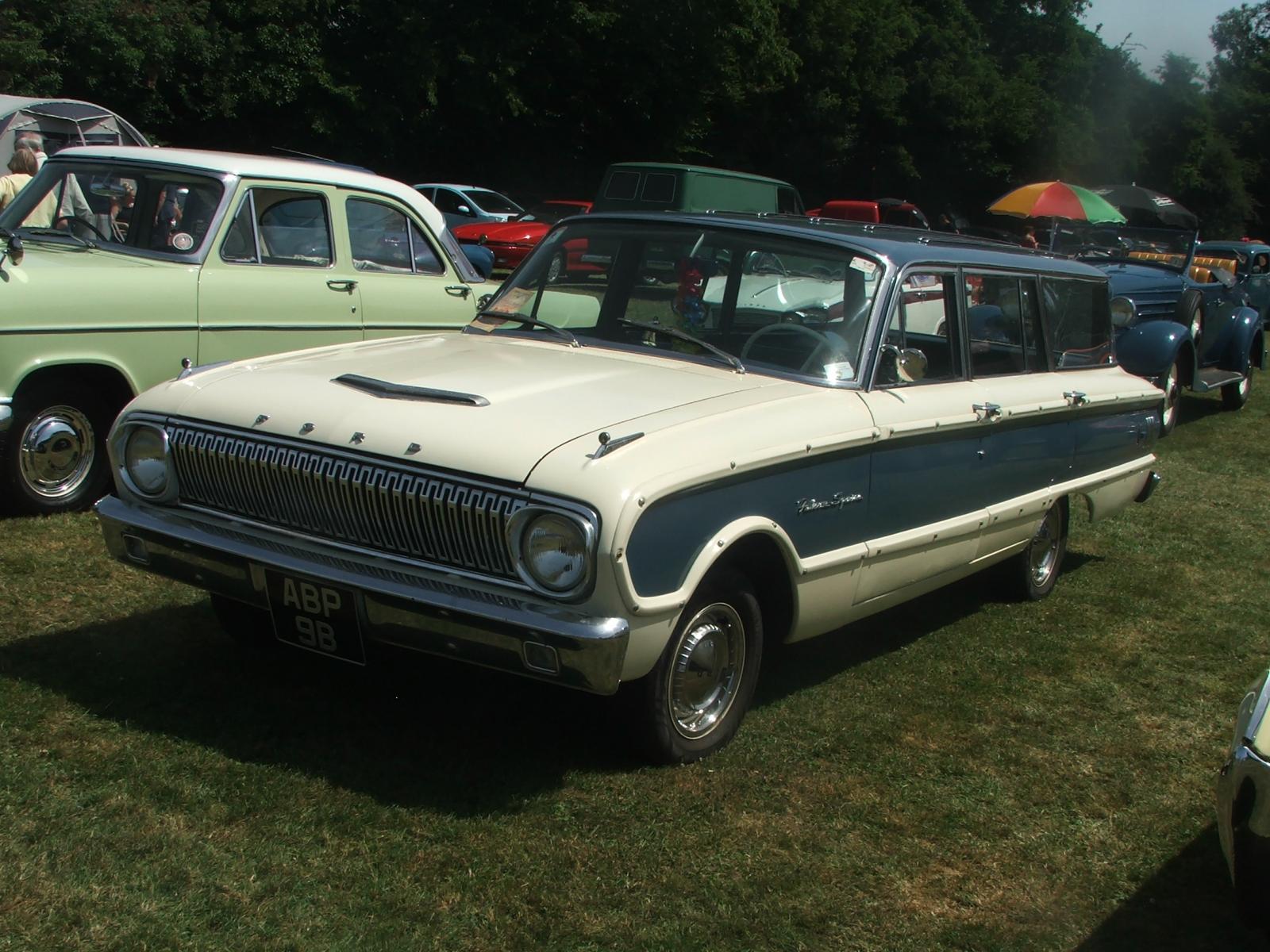 Baur loveliness....
Caught this one as it escaped. I tried a couple of times to get it when it was parked up but it was continually accompanied by Wankers spouting Wank about Wankels.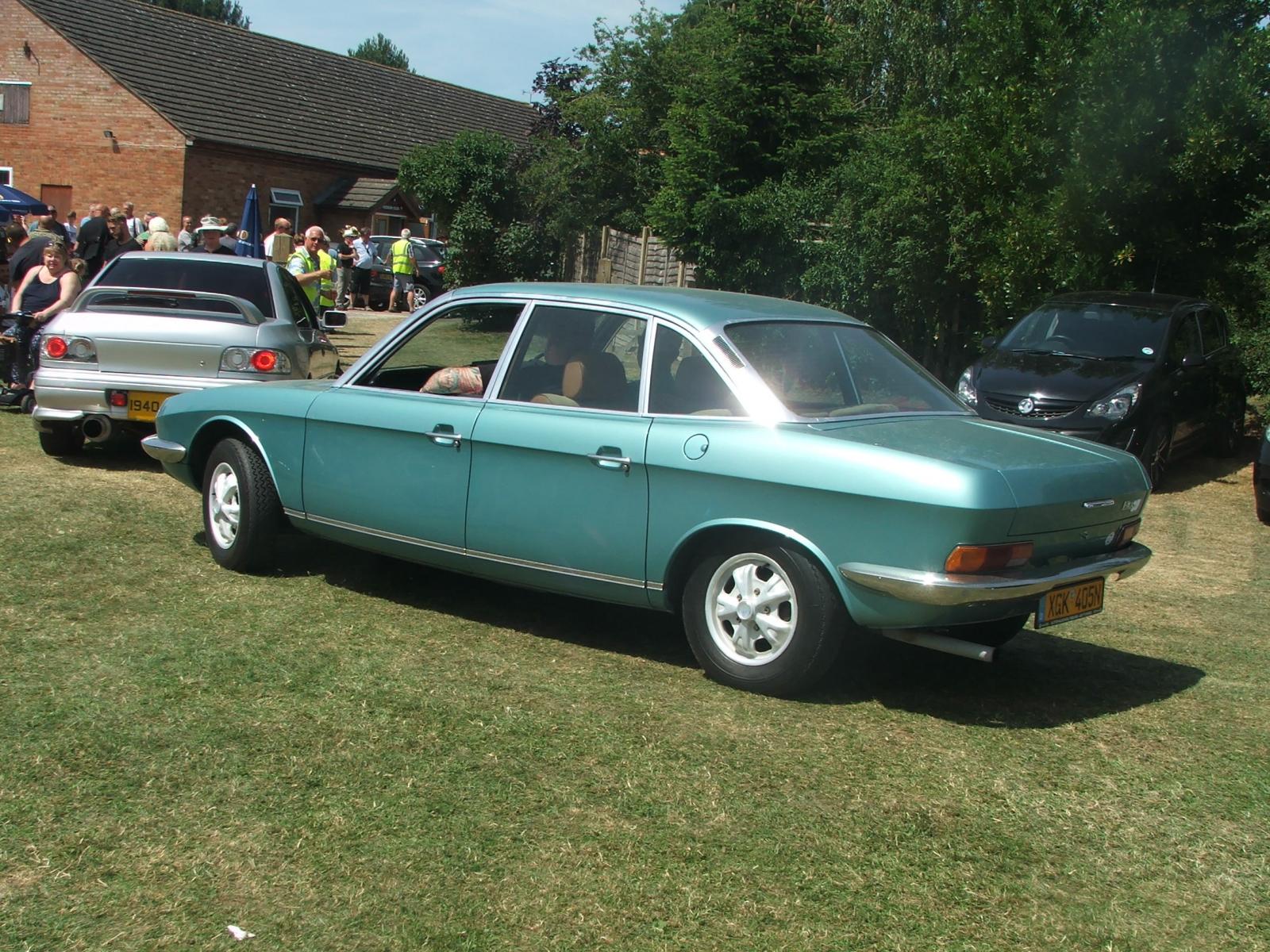 This was bloody lovely and filed under "Shite Which I Should Have Bought When They Were a Tenner" or something....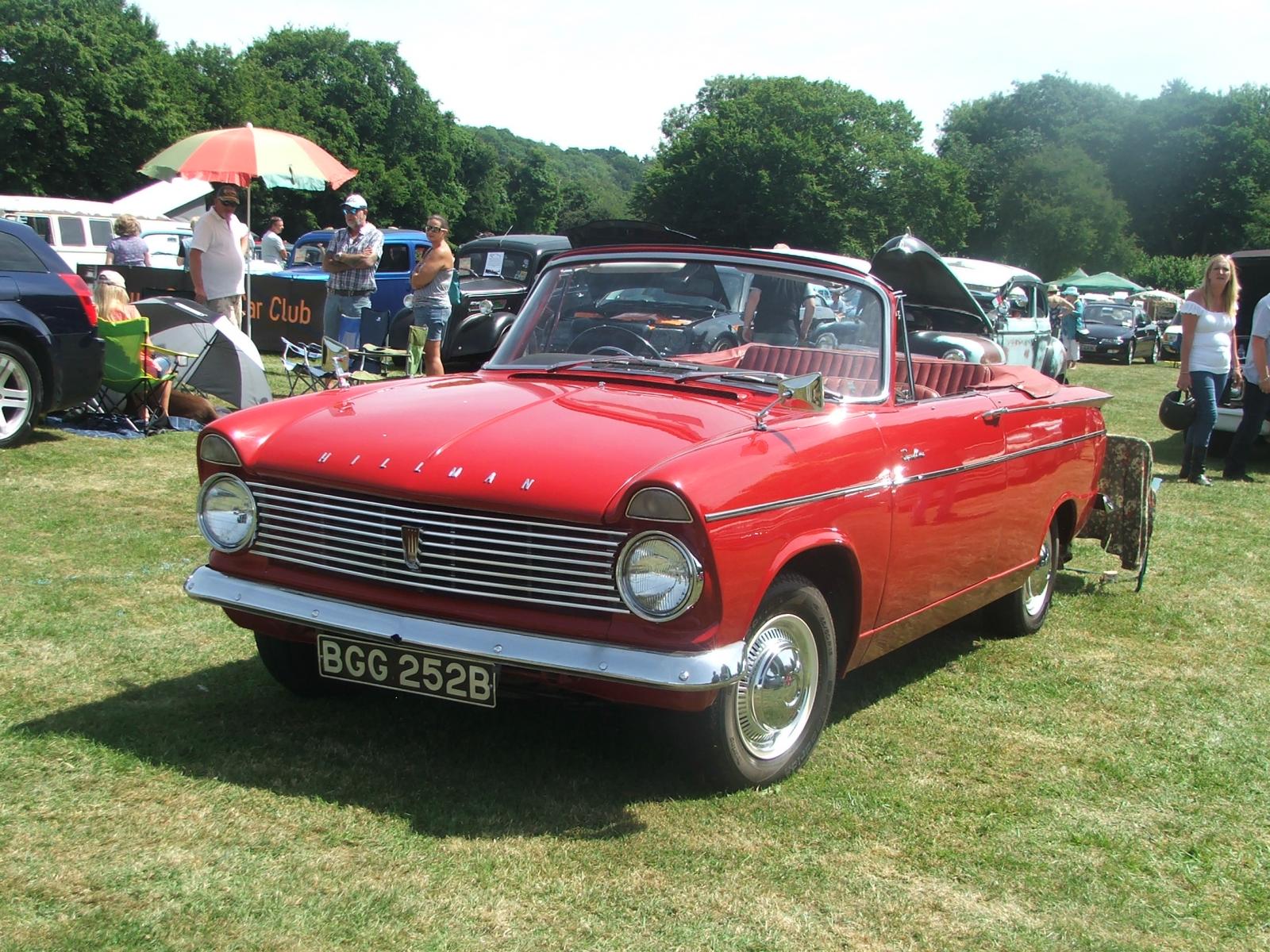 Do Not Paint, American style....Actually I found it a bit contrived with its conspicuously over-done Klear Kote so maybe I Would Paint.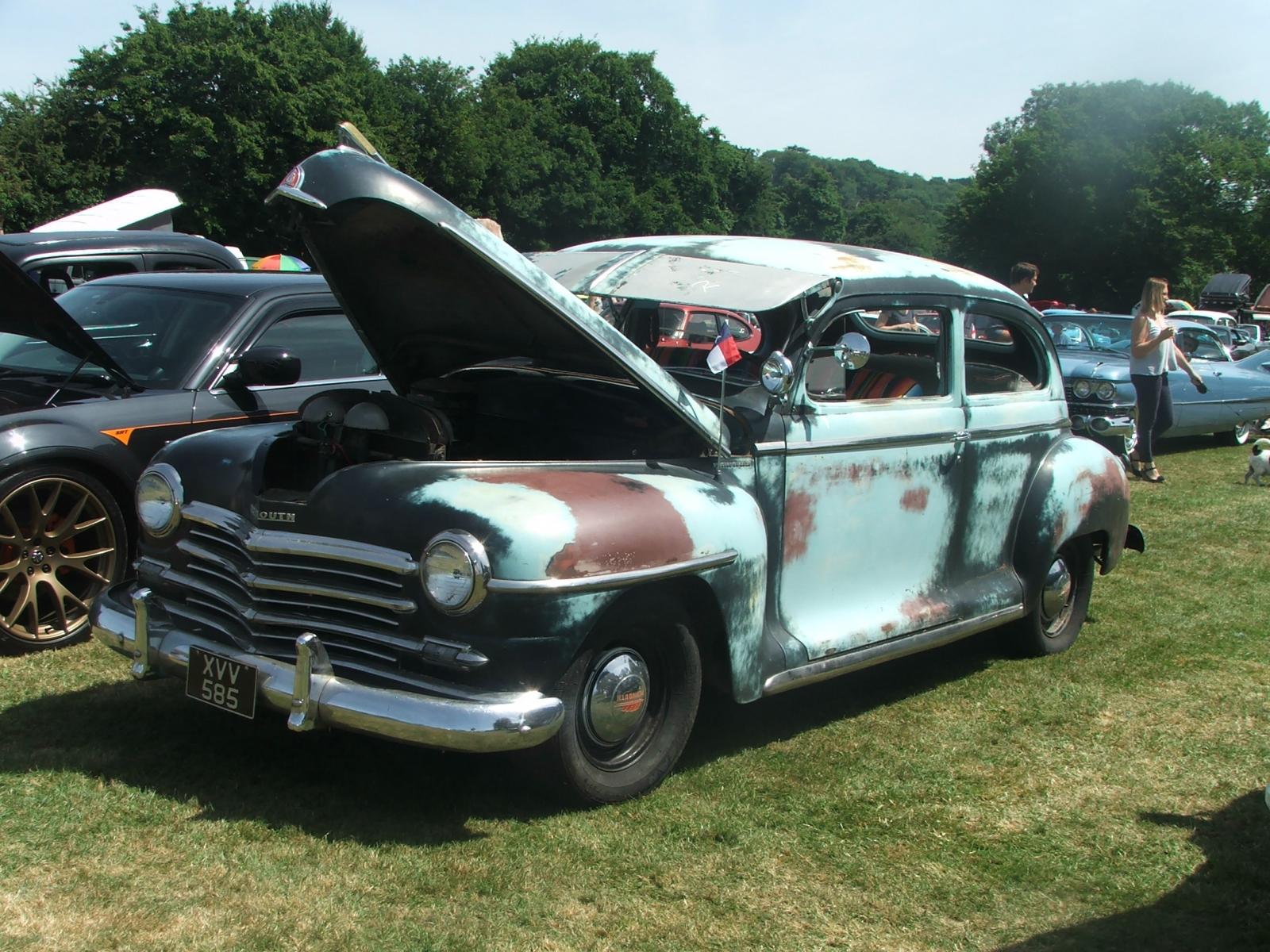 This lovely Wolseley followed us for a bit as we left. I wanted it to have had a Winkworth bell on it so I could have driven comically through the village in the Cowley like some Ealing film...
This needed a few Embassy packets and a Daily Mirror folded up on the dashtop. Strike that, nobody needs a Daily Mirror.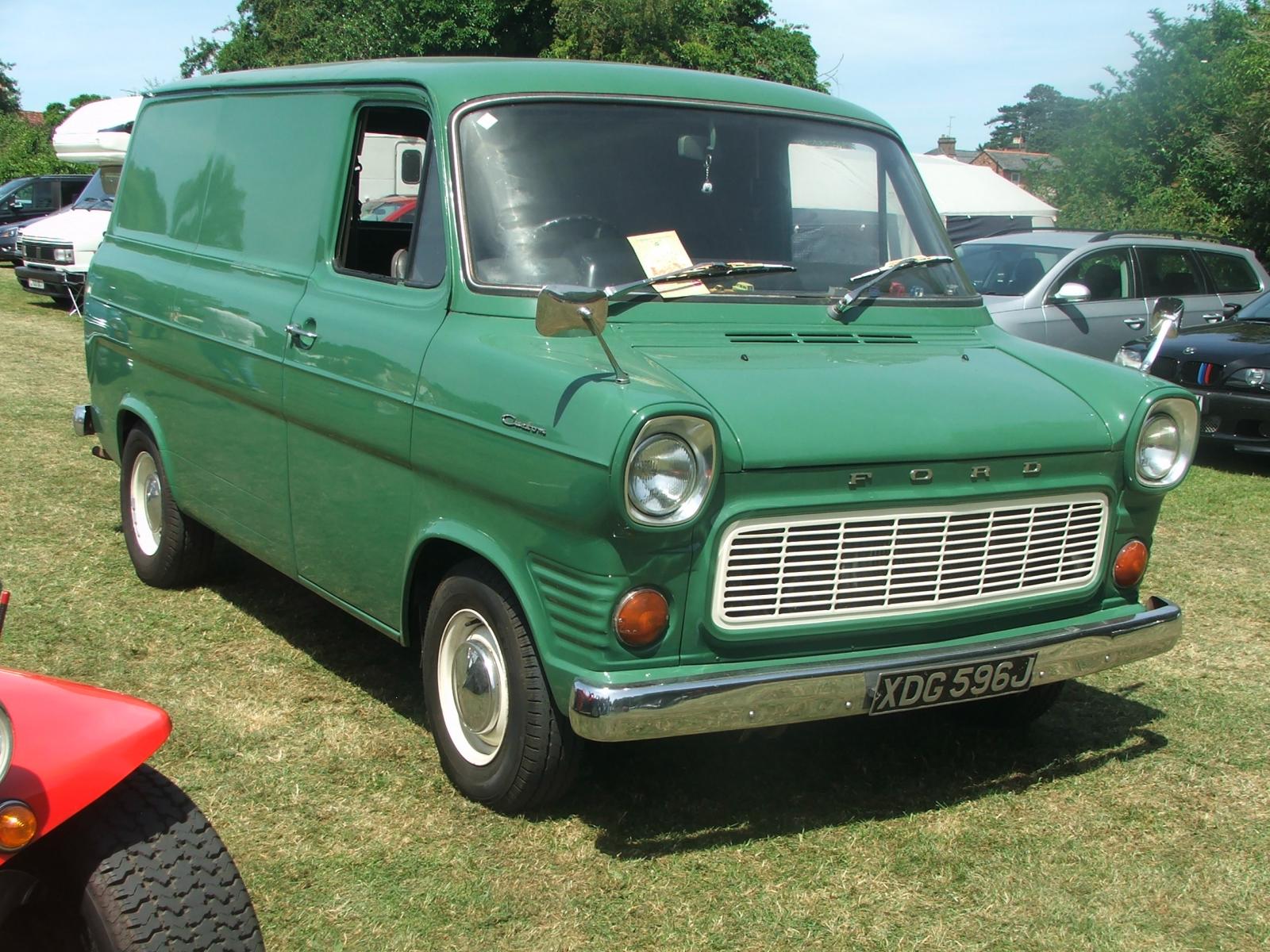 This looked interesting and sounded nice coming in...
Wonder what was under the bonnet?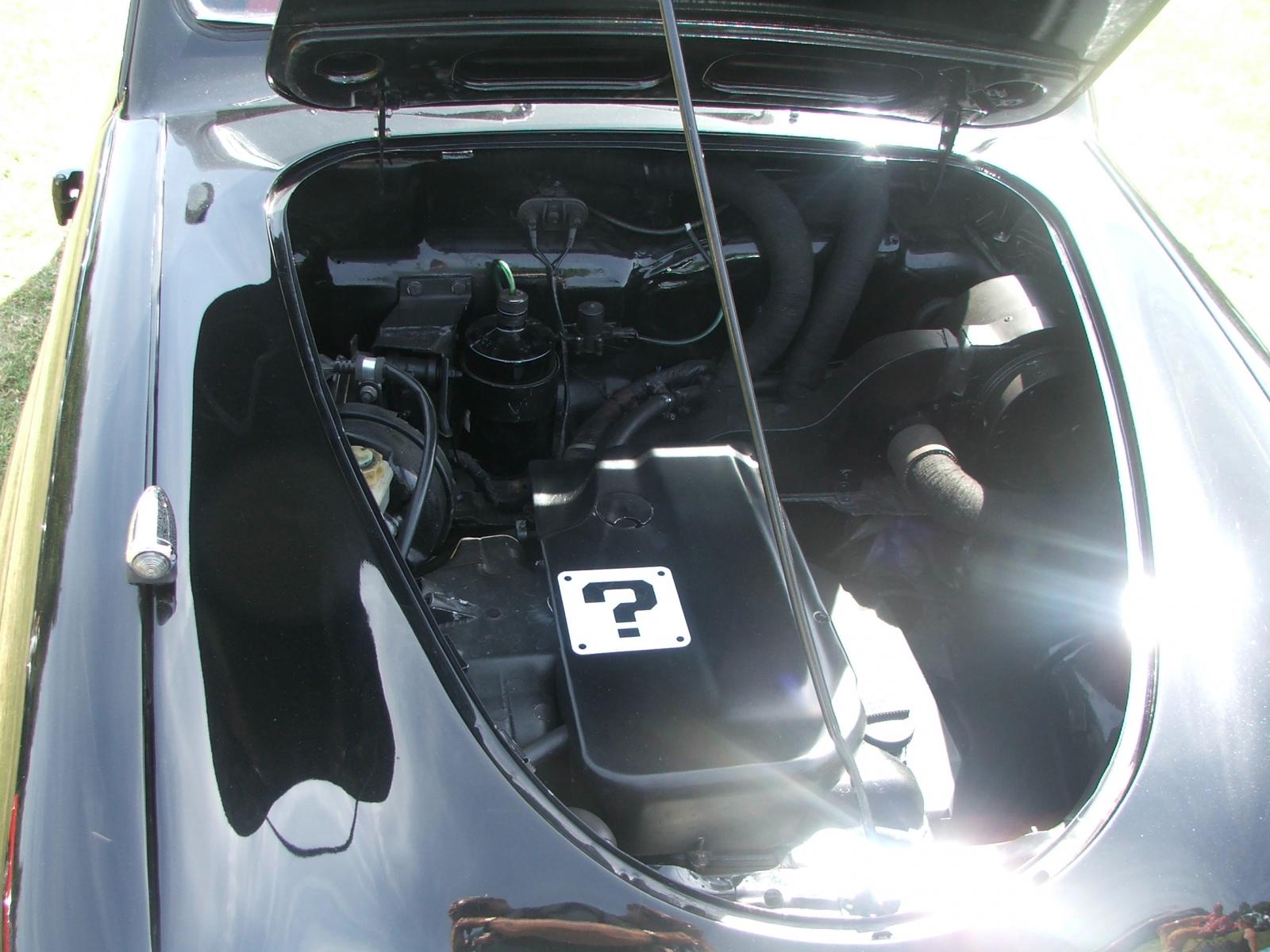 Oh. OK. One of those.
Charlie Hungerford turned up in his Shadow....
Looks good enough to eat, that, Charlie. What's it like inside?
Mmmmm, Werthers....
Do Not Paint. UK version.
Really rather liked this, dents and all. Smelled nice inside, too. Can't show you the smell, but you can have a look...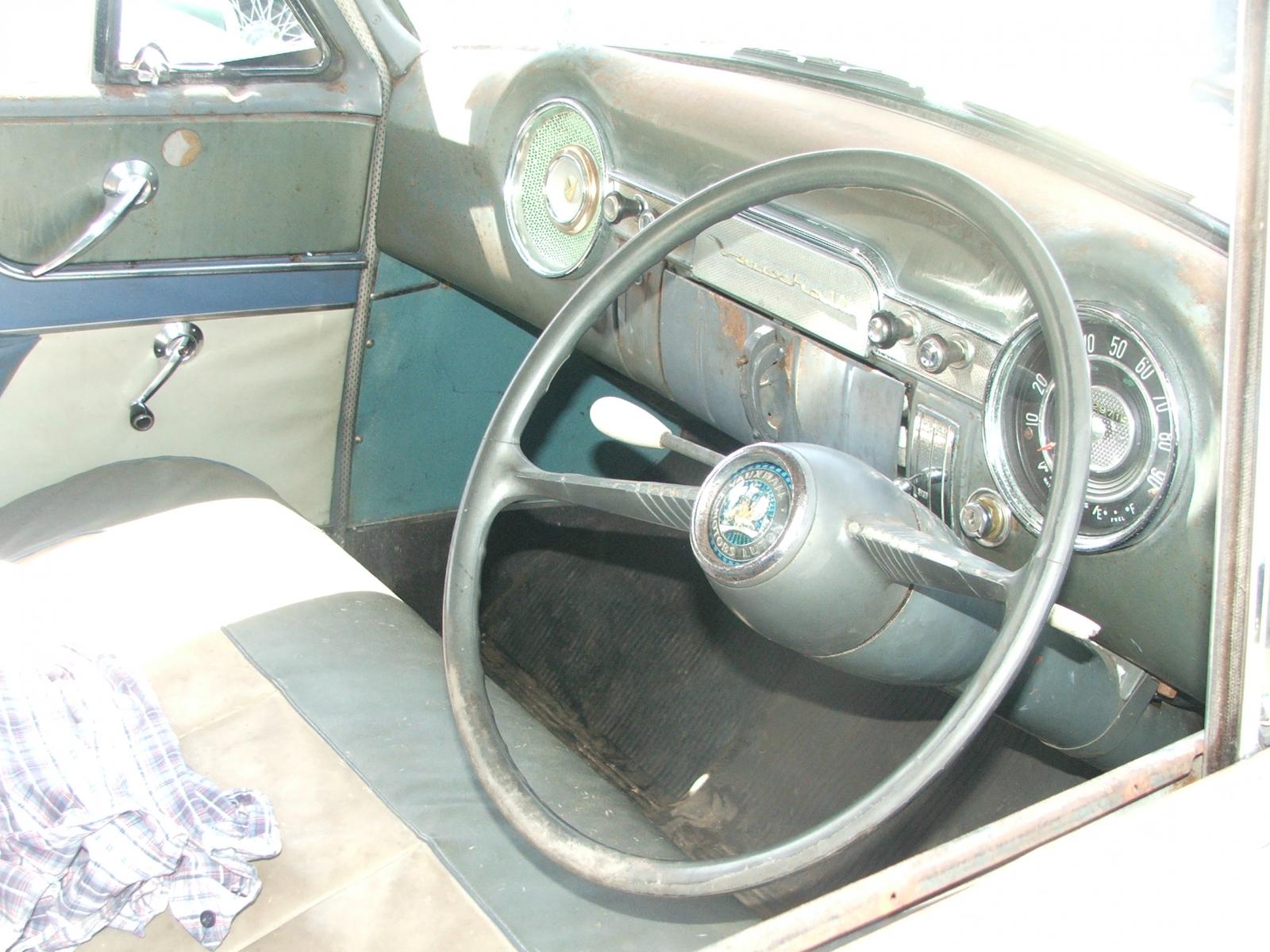 And if I ever have an MGA, its going to look like this...
Speaking of MG, MGBs seemed conspicuous by their absence. Or maybe I have just stopped seeing them. There was, however, more than one but less than three MGCs. Including this appropriately registered roadster...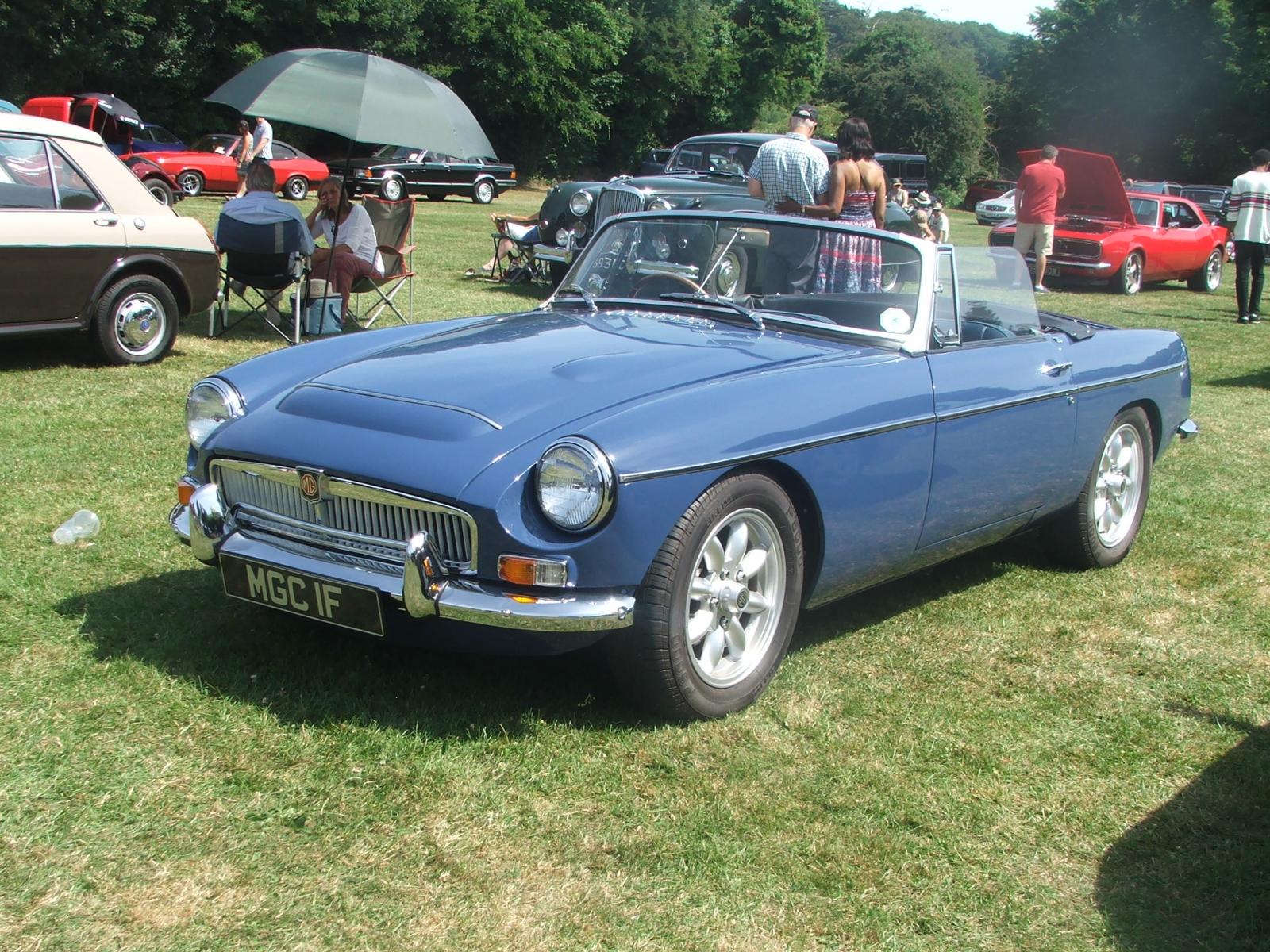 Sharing the MGC honours as well as the inexplicable fetish for Minilites was this GT....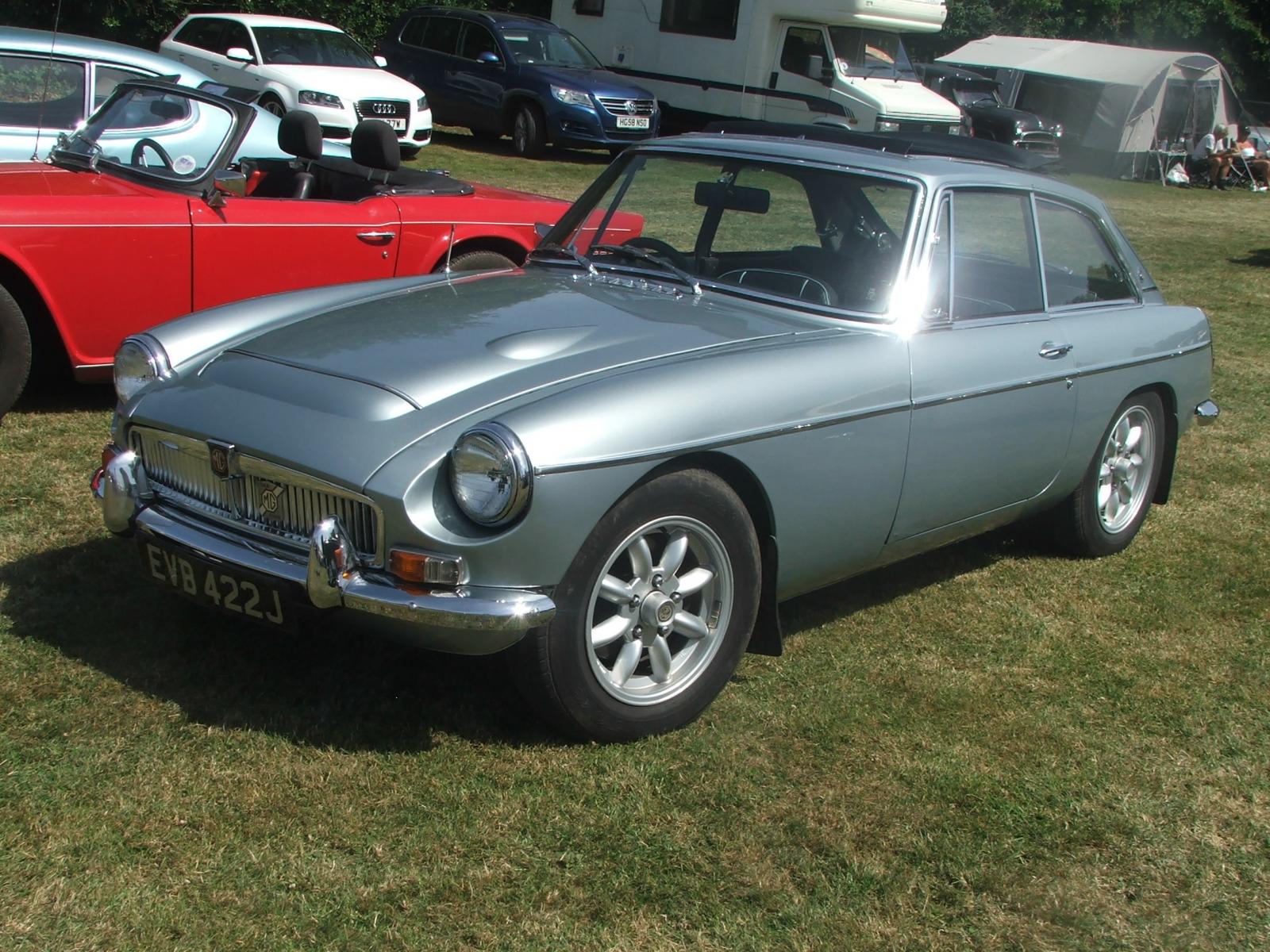 It had this badge.....
My ageing memory databank tells me that this was some kind of run-out special on the part of University Motors to shift what had quickly become a bit of a floor-sitter in the BMC sports car range. The non-standard paint finish - and possibly those Minilites - was probably part of the package which no doubt included things like a wooden gear knob, map light and a matching umbrella or some such tosh.
Lastly, the car that I would most like to have pottered across to Henley in and partaken of a cream tea. If only because it would have matched the colour scheme.....
The weekend's jaunt was completed with a fine sighting of the Battle of Britain Flight passing over the Flywheel event at Bicester which we passed on the way up and the magnificent spottage (un-camera ready unfortunately) of an enthusiastically-driven BMW 3.0CS just outside Marlow on the way home.