I just drove home in my colleague's 1964 Citroen Ami 6. I have always wanted one of these things since I was a babe in arms.
This literally just popped up on facebook: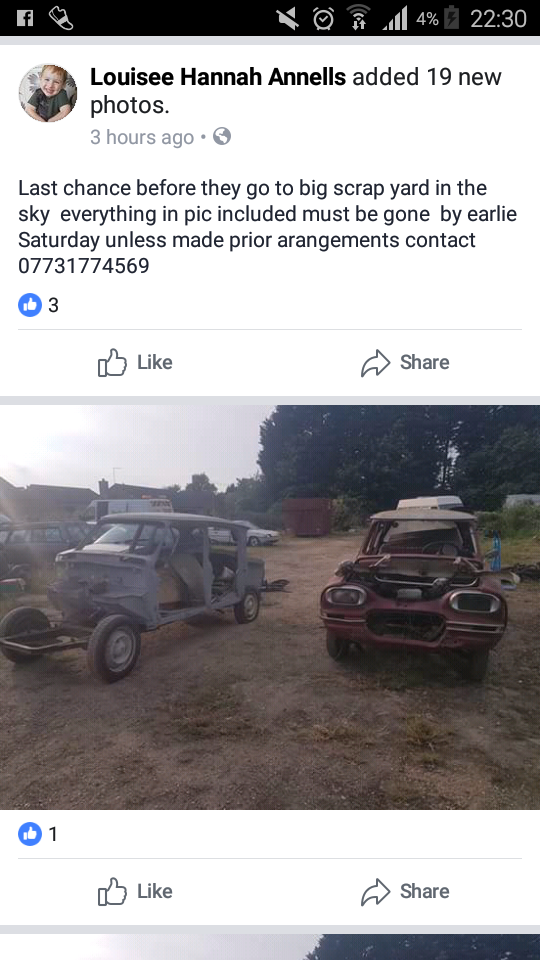 How annoying! A pair of Amis in pretty good shape both about to go for scrap. I'd love to save them but realistically I have absolutely no way of getting two cars from Bourne to Sussex by the weekend.
Assuming I phone them tomorrow and the cars are still available and very cheap, is there anyone on here who could help mount a rescue mission? This would involve going to get them and then storing them somewhere until I can retrieve them...
I haven't even spoken to them yet. Perhaps they want lots of money, or they've already been sold, or something else, but assuming they are available would anyone be able to help?