Hello all shiters, long have I lurked in the backround of this most worthy forumsiteofshite, but the time has come to reveal myself (equip eye protection now) in all my glory* and give something back to the hole whole.

I hereby offer you all the most august opportunity (it is June, i am aware - but didn't want to wait another two months just to make it work...) to purchase a transportation device of much shite-ness for a mere quite large sum of money. This is because I bought it when under the influence and should have paid less, but shit, or in this case shite, happens. Also, it's not your regular Rover 800! Well it's excretion of PAS is regular (in that sense, jees why does it always revert to toilet humour) but the rest isn't.

This incomparable quite large barge of shitleyness is advertised in other locations, see advert below for the many many words that need to be said about it to convey said shiteness. Please forgive the boring and unshite way that I wrote the ad, it's a lot of words to translate into shite-speak!

If you don't like the price but want it, then get in touch and we'll see what can be done. I may roffle it if enough interest (never come across this most amazing way to sell a car before! It's quite exciting!) but would need to be north of £20 per ticket which would probably affect interest.

Warning - the wheels are GOLD. I mean, really fecking gold. Also, there is a lot of green, you can't run and hide from it inside the car as there is GREEN INSIDE ALSO! You've been warned.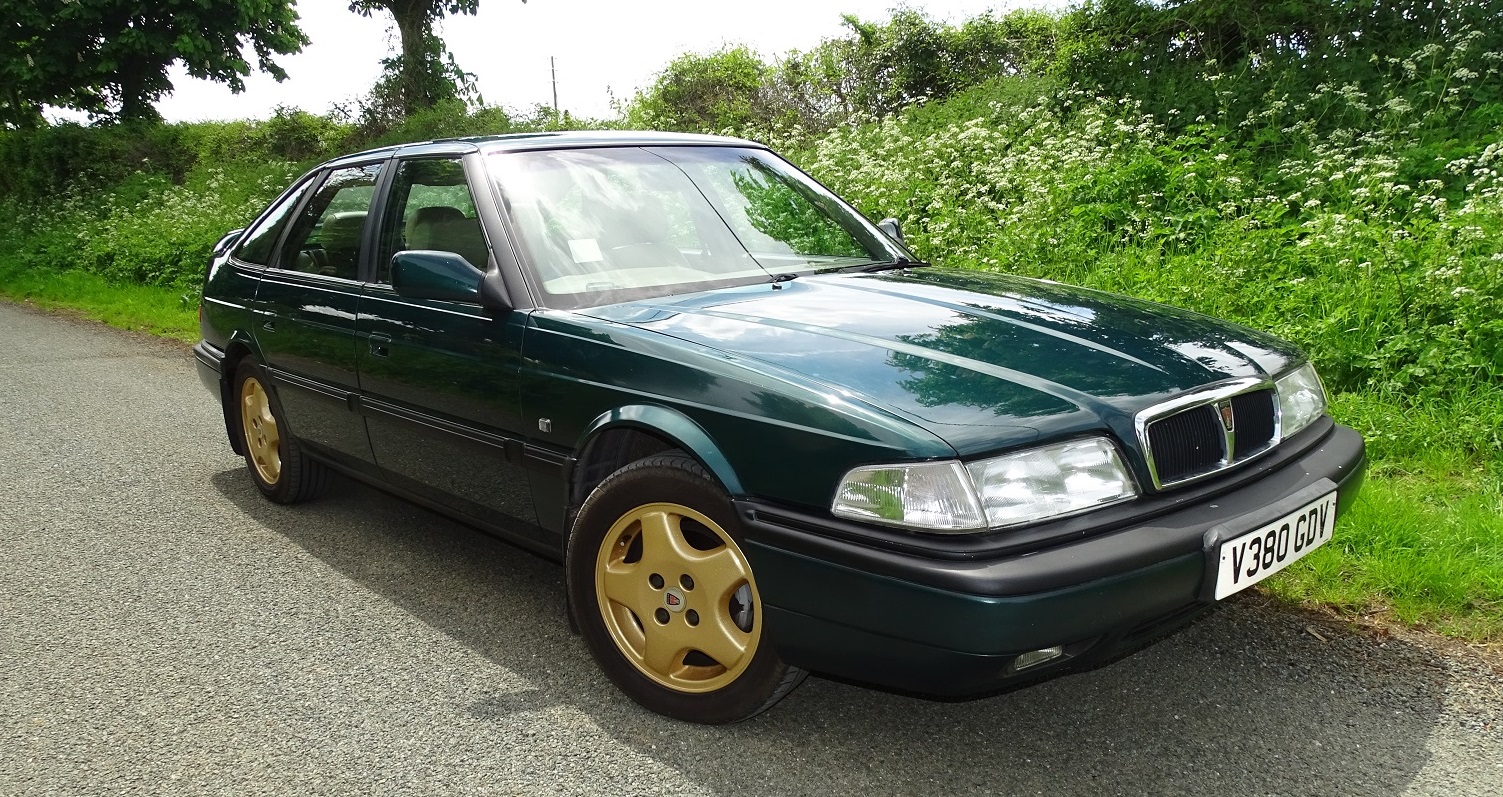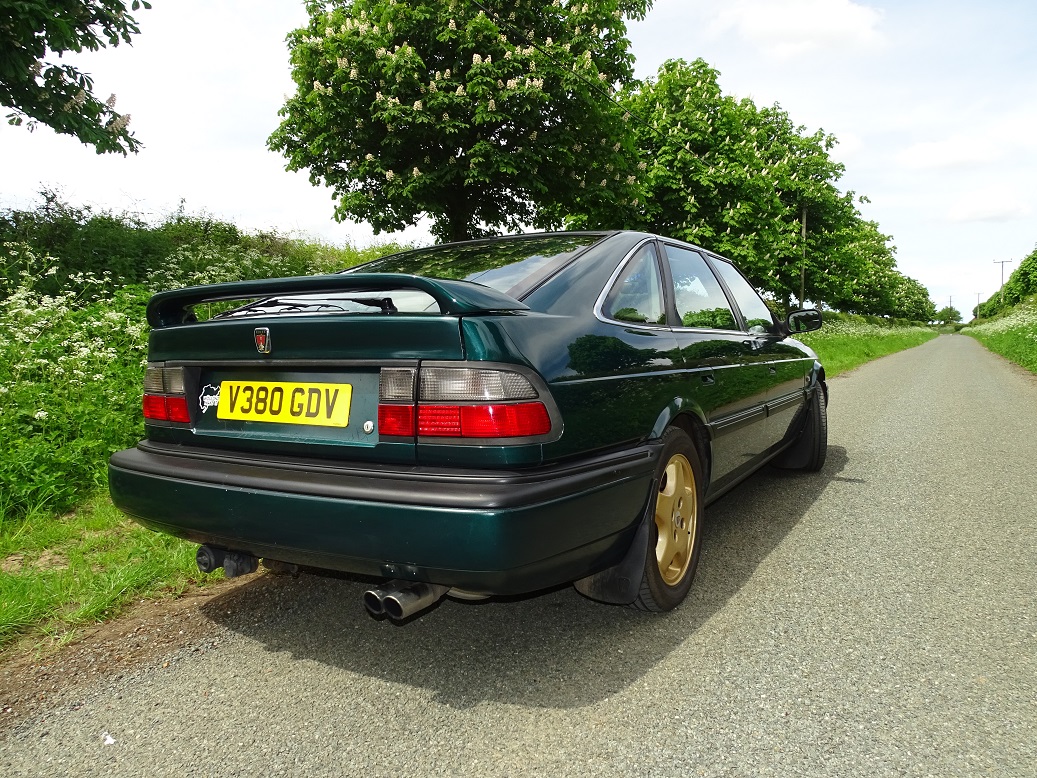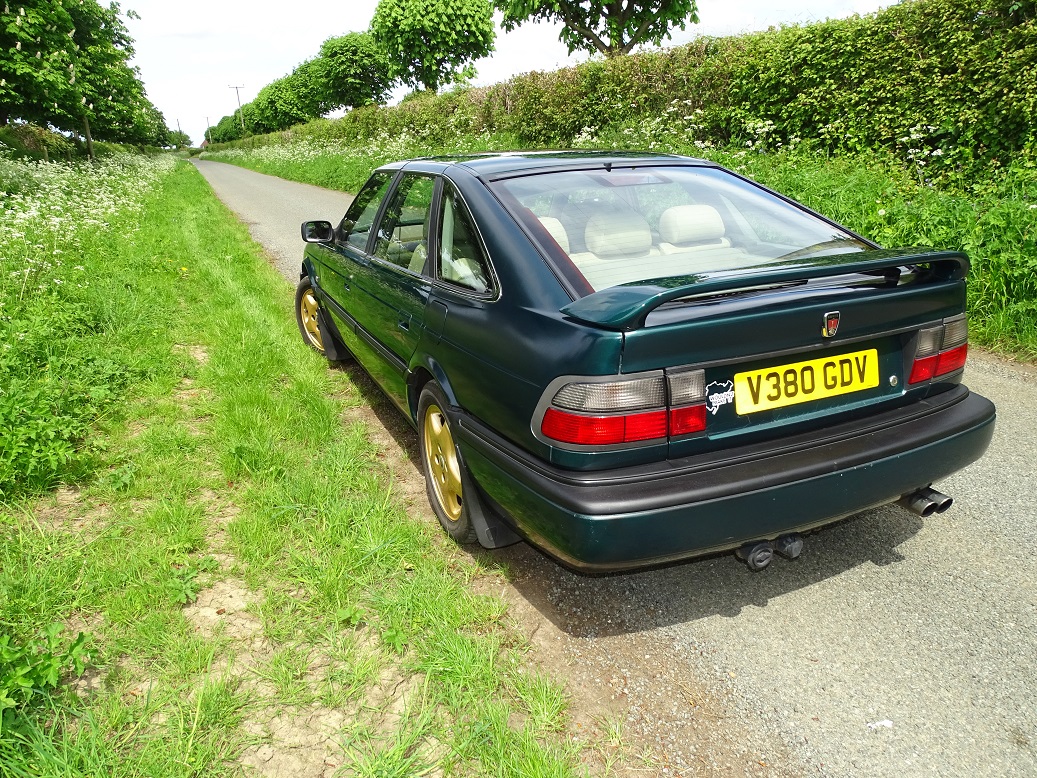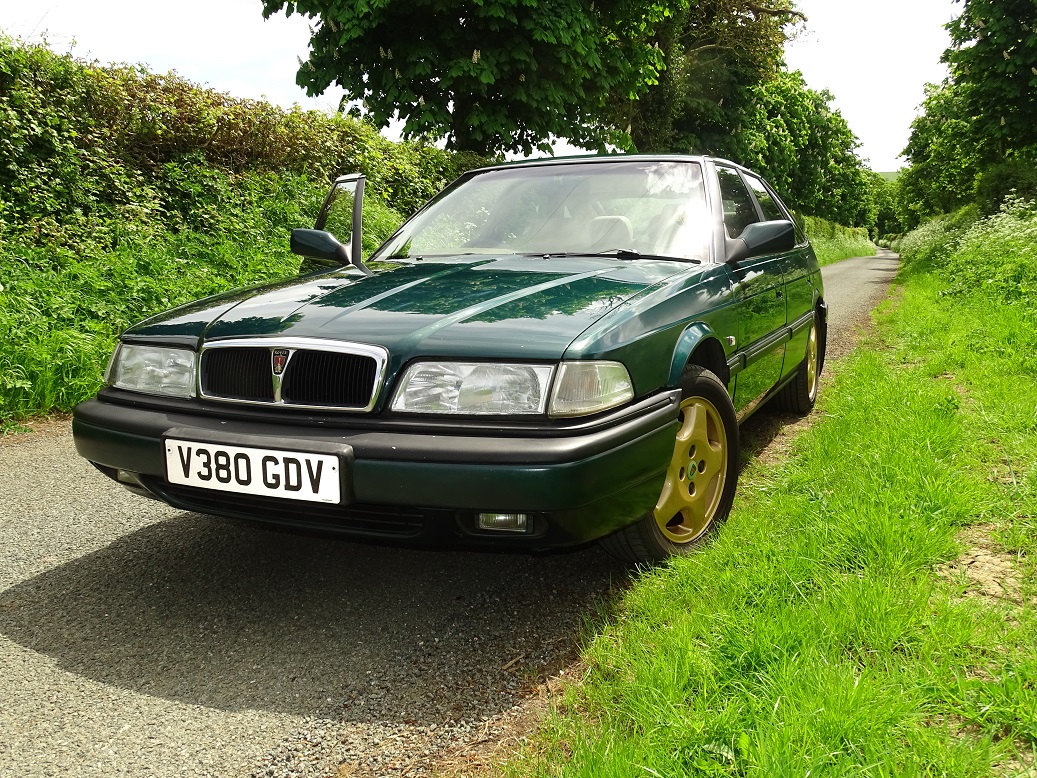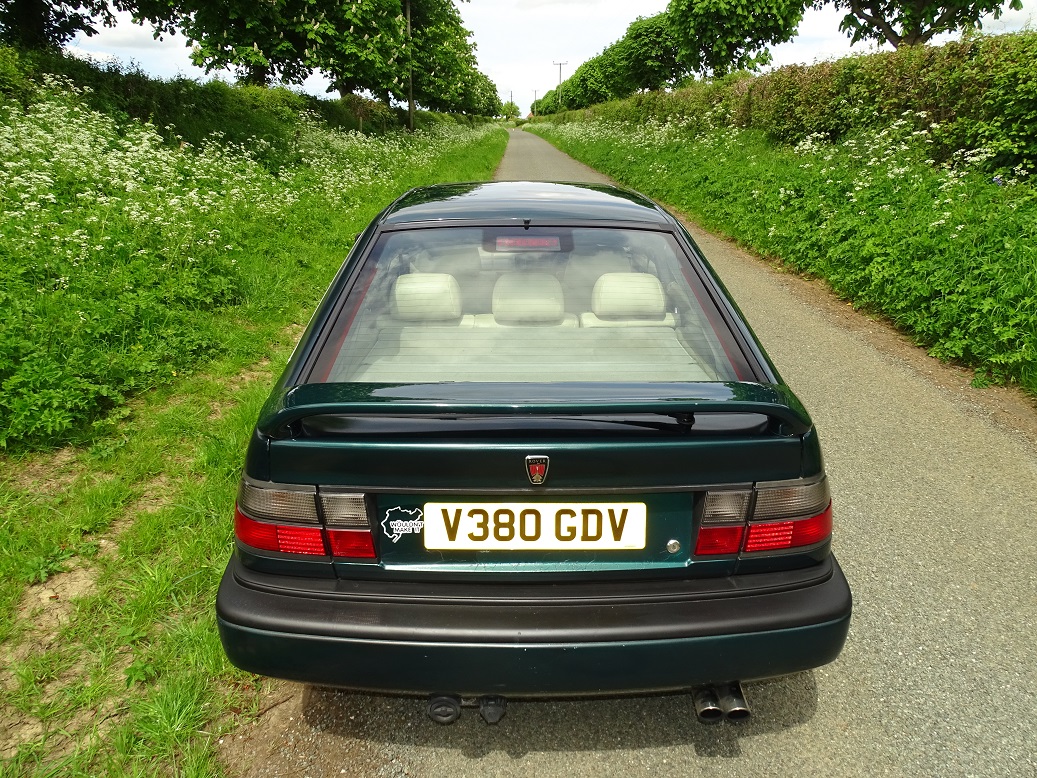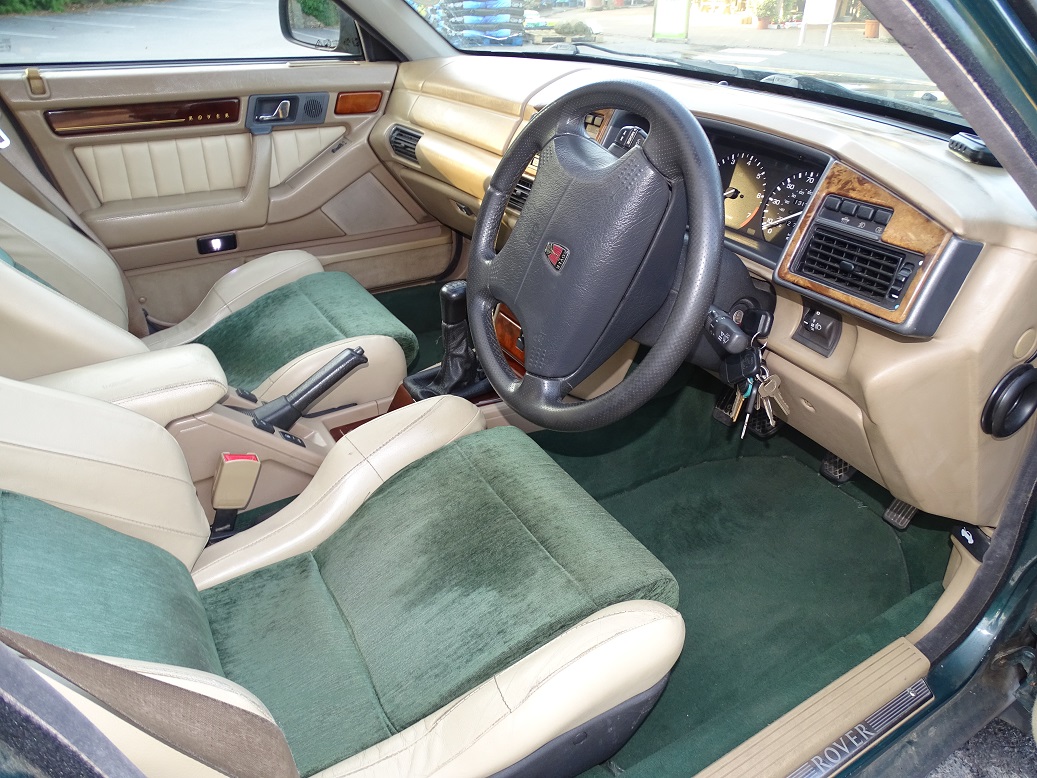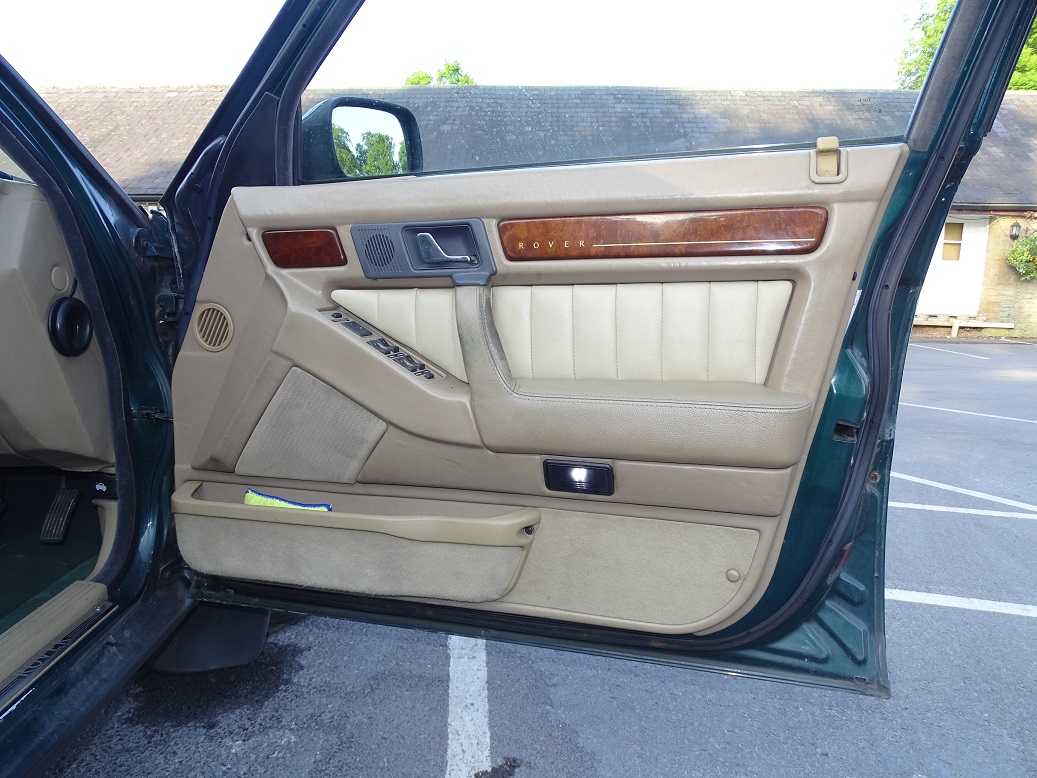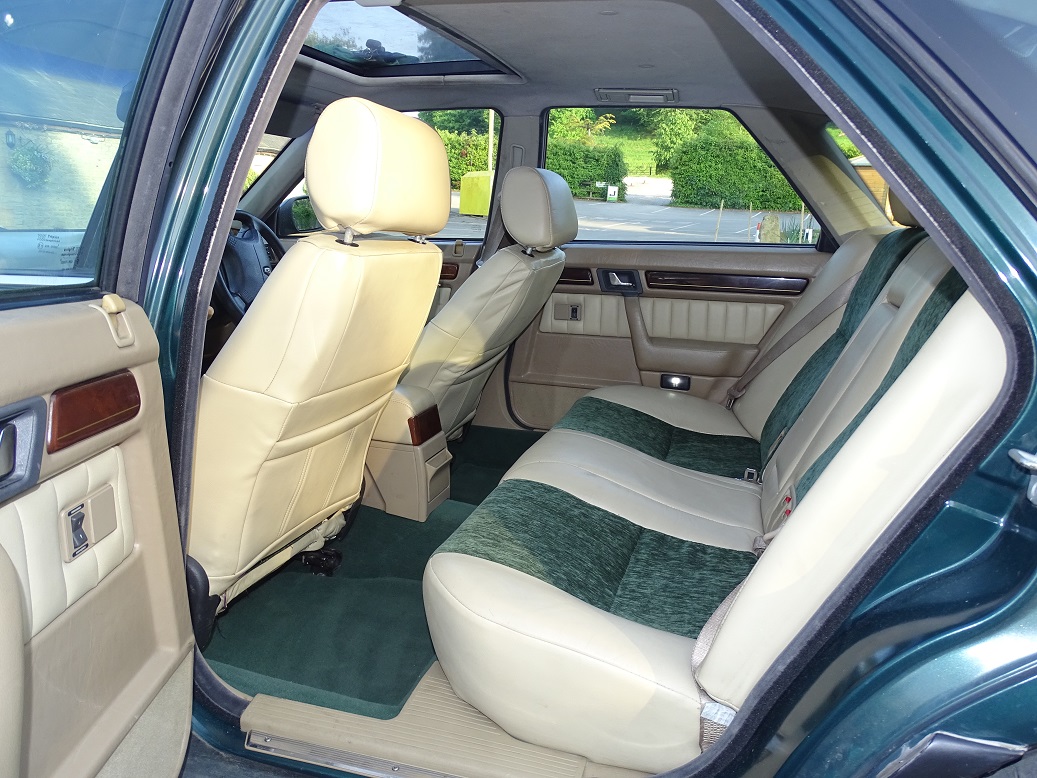 I am regretfully selling my Rover 820 16v Si. This is the Rover developed T-series engine, producing around 136bhp – please note it is not the renowned K-series with the head gasket issues, but the T-series that was developed from BL's O and Rover's M engines. As a 1999 model on a V plate, it is one of the last 800's registered. It has MOT until October and tax costs £255 a year.

This car has done 130000 ish miles and has had lots of work done, both routine servicing and upgrades. It also comes with a good service history. The car has been LPG converted, so costs very little to run, in fact the last tank of LPG cost the petrol equivalent of 62.4 mpg (LPG cost 53.7p/L).

Upgrades/Improvements:
-LPG Conversion, with a huge tank (maybe 90L?) welded under the boot floor which has a huge range, probably 500 miles or more, I've yet to run out before filling up and at most have covered 425 miles.
-Manual gearbox from an 825 V6 petrol installed. These boxes have a Torsen limited slip differential which really improves the cars handling (especially in the wet/ice/snow/mud etc)
-5th gear from a diesel 620 installed. Meaning 70mph is around 2400 revs, makes for relaxed and frugal cruising, and only impacts drivability with several passengers and a hill – otherwise is fine.
-Sound system upgrades. The original radio has been wired into an amplifier, and all the speakers have been upgraded which gives really quite a good sound system, both quality and volume! Also has an auxillary input jack, and it's been cleverly done so that you can't tell it's not standard.
-Uprated suspension. The rear suspension has been replaced with police spec, heavy duty springs (standard ride height) and adjustable (Koni reds I think) shock absorbers. The front has lowered springs with blanking plates to retain the correct ride height, and again adjustable shock absorbers. This makes for a firm, but excellent to drive ride – for a car it's size it handles really well!
-Superflex polybushes installed in the front suspension components, and Vitesse spec anti-roll bars (which are thicker than 2.0 ones).
-Longlife stainless exhaust, including the downpipe which is guaranteed. No CAT on this car, if the MOT is performed as an 'LPG MOT' then no CAT is required. Exhaust makes the car sound amazing for a 2.0 4 cylinder.
-Recaro seats from an 800 Vitesse that have been re-upholstered in Rover stone beige leather (the colour of this cars interior) and green velour, the seats are supportive rather than hard and do help when chucking the car around corners.
-16" Roversport alloy wheels repainted in gold. I wasn't sure if these were going to stay, but I decided that they did suit the car after all. The paint job is excellent.
-Upgraded washer jets, cleans the windscreen much better than the standard ones.
-Sterling spec door card leather inserts.
-Interior lighting upgraded with LED bulbs, which has improved the lighting so you can see what you're doing when it's dark. The boot light has been upgraded also, so you can see what you're about.

Recent work performed:
-Thermostat.
-Throttle position sensor.
-Rocker cover gasket.
-Spark plugs.
-New batteries in key fobs (both of which work – a common 800 problem).
-New sills each side last year, another common rust area for 800's.
-Before I bought it in October 2017 the car was fully serviced, and I mean fully! Work done was oil change, all filters (oil, air, petrol and LPG), coolant change, brake fluid change, cambelt, water pump, fan belt, air con condenser and dryer, discs and pads all around and 4 new tyres.

Good points:
-No rust! The car has been waxoiled to death (previous owners words!).
-Detachable tow bar (these cars have an impressive 1600kg towing capacity).
-Comes with Thule roof bars.
-Best air conditioning I've ever had in a car.
-All the electrics work (a very good thing in an 800!).
-60mpg equivalent on LPG.
-Huge sunroof that doesn't leak.
-Most servicing completed by the previous owner, so apart from the regular oil changes you can just drive it!
-Luxury Rover deep pile car mats that match the (also deep pile) green carpets.
-Comes with a car full of spares, including some parts that are now very difficult to get hold of.
-BRAND NEW actual Rover expansion tank (hens teeth etc)

Less good points:
-Some rattly interior trim, I have sorted some of these rattles but I have been informed that most 800's have rattly trim. An ex Rover salesman told me they had this even from new!
-Paintwork could do with attention. The pictures are flattering, the front and rear passenger wings are both flat and there are small imperfections on the other panels too, the bootlid around the number plate area also has poor paint. The bumpers and side rubbing strips have been resprayed in the past and could do with being resprayed again due to chips.
-The LPG system is a V8 one and is running on only one bank of the ECU, as the other bank failed last year. Ideally it could do with a new 4-cylinder ECU, the rest of the system works well however. Because of this, when running on LPG the throttle can be a little jerky when coming on or off the throttle – but I have gotten used to this and just drive it more carefully. The new TPS really improved this btw, it's a lot better to drive now than before the new TPS.
-There is a Power Steering fluid leak, and a small oil leak (the big leak was cured when I replaced the rocker gaskets). But I've never topped the oil up in almost a year and only topped the PAS up twice in that time. Please note that it doesn't leak from the well-known T series front passenger corner of the head, so you don't have to worry about that.
-Cracked windscreen, not an MOT fail but could do with being sorted. Has been this way for over a year now and the cracks don't appear to be growing.
-Small piece of trim missing above the heater controls, the previous owner told me there are several in the pile of spares but I have yet to look through these and find it.
-Door card clips and fastenings could do with going through, as some of the door cards are not fully fastened to the doors, a job I was intending to do but not yet gotten around to. Rimmer Bro's sell all of the necessary clips etc and are easy to buy what you need as they have the technical part diagrams with numbers and cross references.
-Possible ARB linkage needing attention.
So, in summary this is a car you can just drive without worries or much work except routine maintenance, or sort some of the niggles to make a very good car that should keep on motoring with little hassle or work for many many miles. I've had no trouble with it in the last 8 months and it's cost me very little in fuel!

The reason I'm selling is that I walk to work, and really I don't need a car everyday – my partner and I are saving for a deposit so selling this unfortunately, is an obvious budgeting choice.

It's advertised at £1250 but I am willing to accept offers, I would encourage viewing so feel free to come and see it. I look forward to hearing from you!