Hello, my name is Conan.
I'm a 20yo student living far east and quite southern in Bangkok, Thailand. I've been introduce to this forum a while ago by a friend who owns a 2CV and a Corolla G6. I've just decided to join because I've only just bought a car I feel worthy of this forum.
For the past 2 years I've been driving a 1995 Mercedes Benz E200 W124 that I've purchased from the daughter of it's first owner (it was an estate sale of sort). I love that car but it was time to pass it on to another loving owner.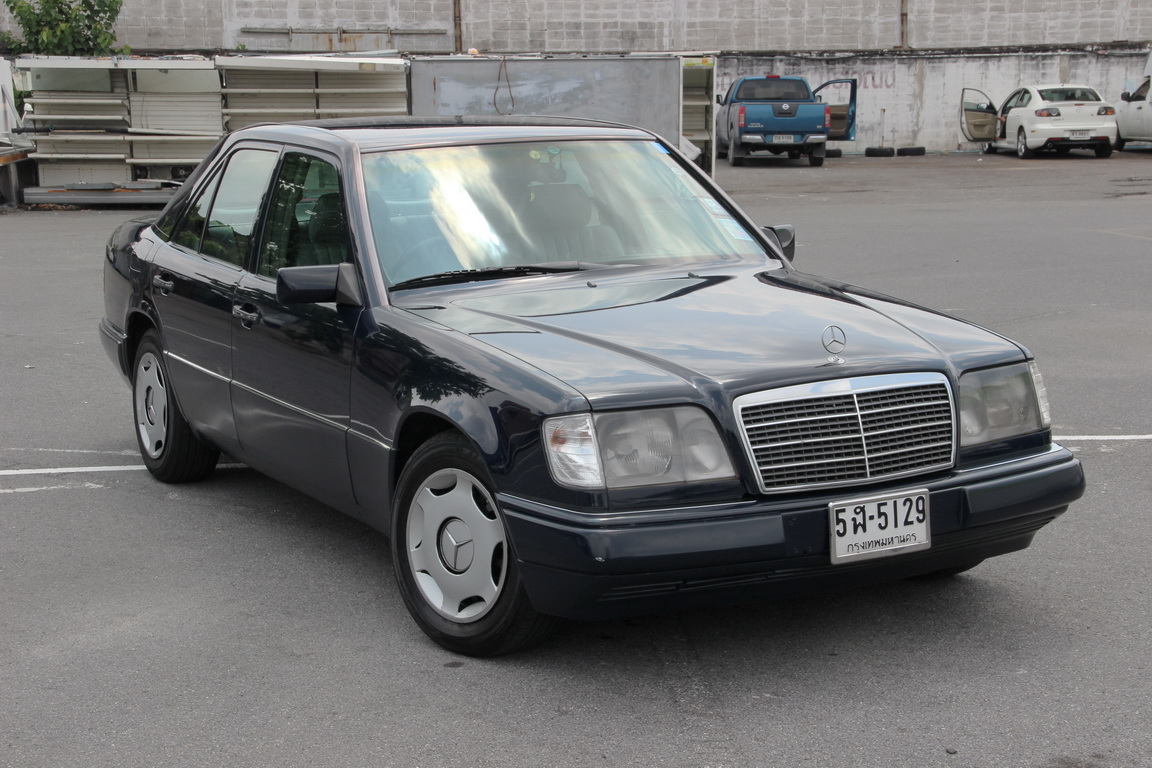 Last week I decided to put it on sale, and within a day it was sold. Great car, would buy again. And after a few days I bought it's replacement.
Here it is, 1989 Toyota Corolla GL in a very gloriously gold colour. I've just brought it home yesterday.
Truth be told I take a look at this thing before the W124 was sold. And it was an instant "gotta have it" moment that made me decided it's the car for me. I've actually put the W124 on sale a few months now but took the ads down due to time waster and low baller. But after looking at the Corolla I put the ad back up again and it's gone immediately. (Maybe it was just waiting for the right new owner?).
It's also the first Manual transmission car I've ever owned and driven in extended period. Since 90% of the cars in this country is Automatic this isn't a weird occurrence at all.
Living in a dry, hot climate means that rust is a non-issue. A lot of these 1980's Japanese commuter cars are still around because the climate is kind on it's steel. But of course has an adverse effect on the plastic. Another reason I bought it is because the majority of the interior is not broken off in my hand. (Notable things are passenger sun visor and driver side keep fit handle).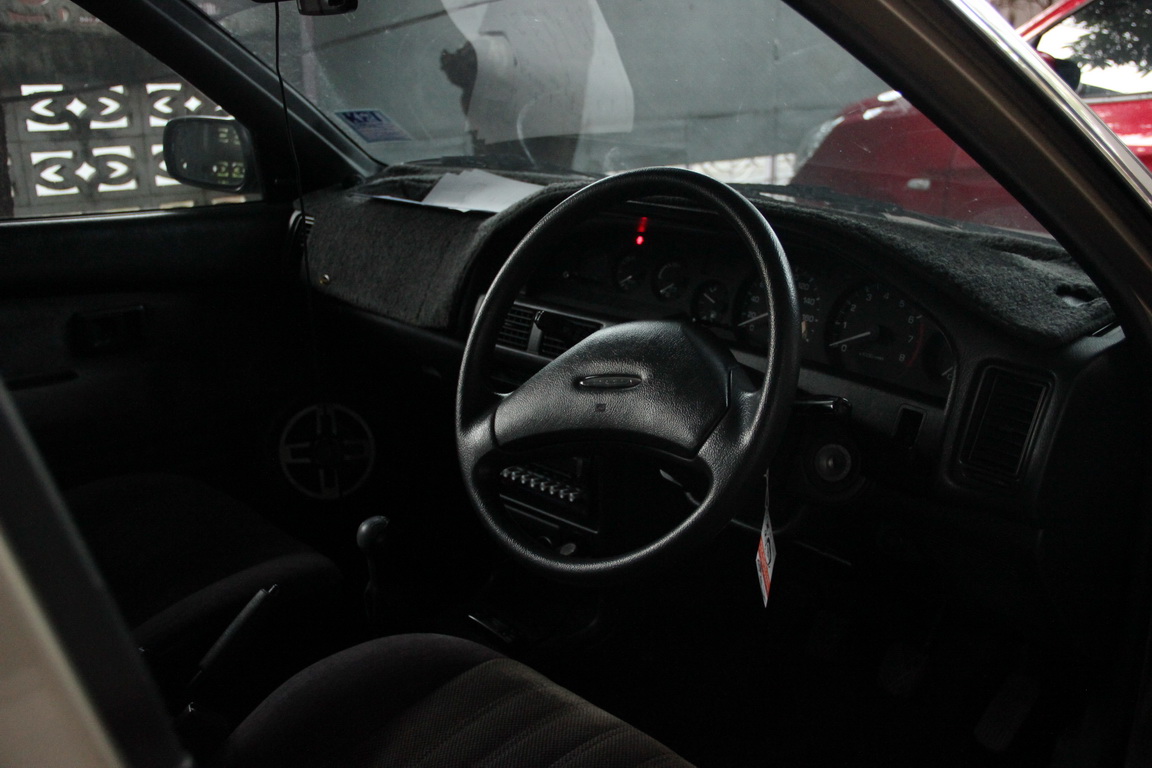 It being a locally made GL, is a top of the range trim for 1.3-litre. This came standard with a few nice options such as aforementioned keep fit windows, manually adjustable mirrors, colour uncoordinated bumpers and very shite-y 2 spokes urethane steering wheel. 1989 is in full effect in this car. But it also has factory air-conditioning (standard on all model in this part of the world), adjustable steering column, split folding rear seat and some chrome strip.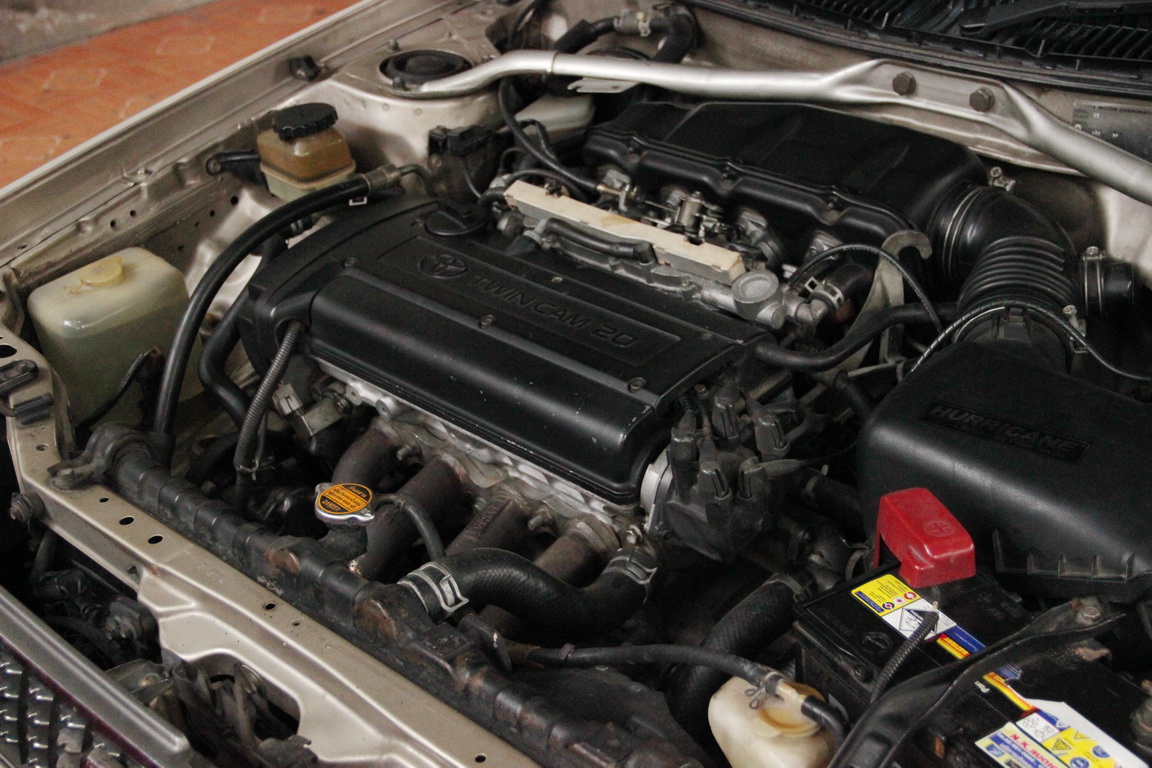 Oh I almost forgot. The engine is not stock 1.3-litre 2E unit anymore. The previous owner tweaked it a bit with swapping it out entirely for a 4A-GE 20 Valves Black Top, 165hp. It's also a 6-speed manual with hilariously close ratio. Driving normally from 0-30km/h requires about 3 gear change and at 120km/h this thing spins freely at 3900rpm. The brakes and suspension on this is, like the rest of the car, completely original apart from a set of 15 inches period correct RS-Watanabe wheels.
This car is my daily driver. My plan is to maintain and fix the faults as they come and go and also upgrading the brakes a bit. Currently there's nothing wrong with it, drives fine, handles okay. But every time I park there's a strong odour of petrol from the engine bay. I suspect the fuel line is just old so I got to find the source rather immediately. Probably on Friday.
Many of my friends have pointed out my stupidity in buying a manual transmission car in the capital of legendary bad traffic. Oh well. One shite in Bangkok and the left leg crumble.
I hope I can offer some new perspective on shite. Oriental shite. If you have any questions or want some more picture, do fire right away!
(P.S. I've also notice that there's a guy here (Krujoe) also living around this part of the world. On 19th this month I planned to travel to Chiang Mai with my Corolla and apparently he lives around there. Maybe a visit is possible?)