Van duties for reloaction of skattrd_towers to skattrd_acres are pretty much complete, so I no longer need a big shit van. I can do the rest with Volvo and/or Espace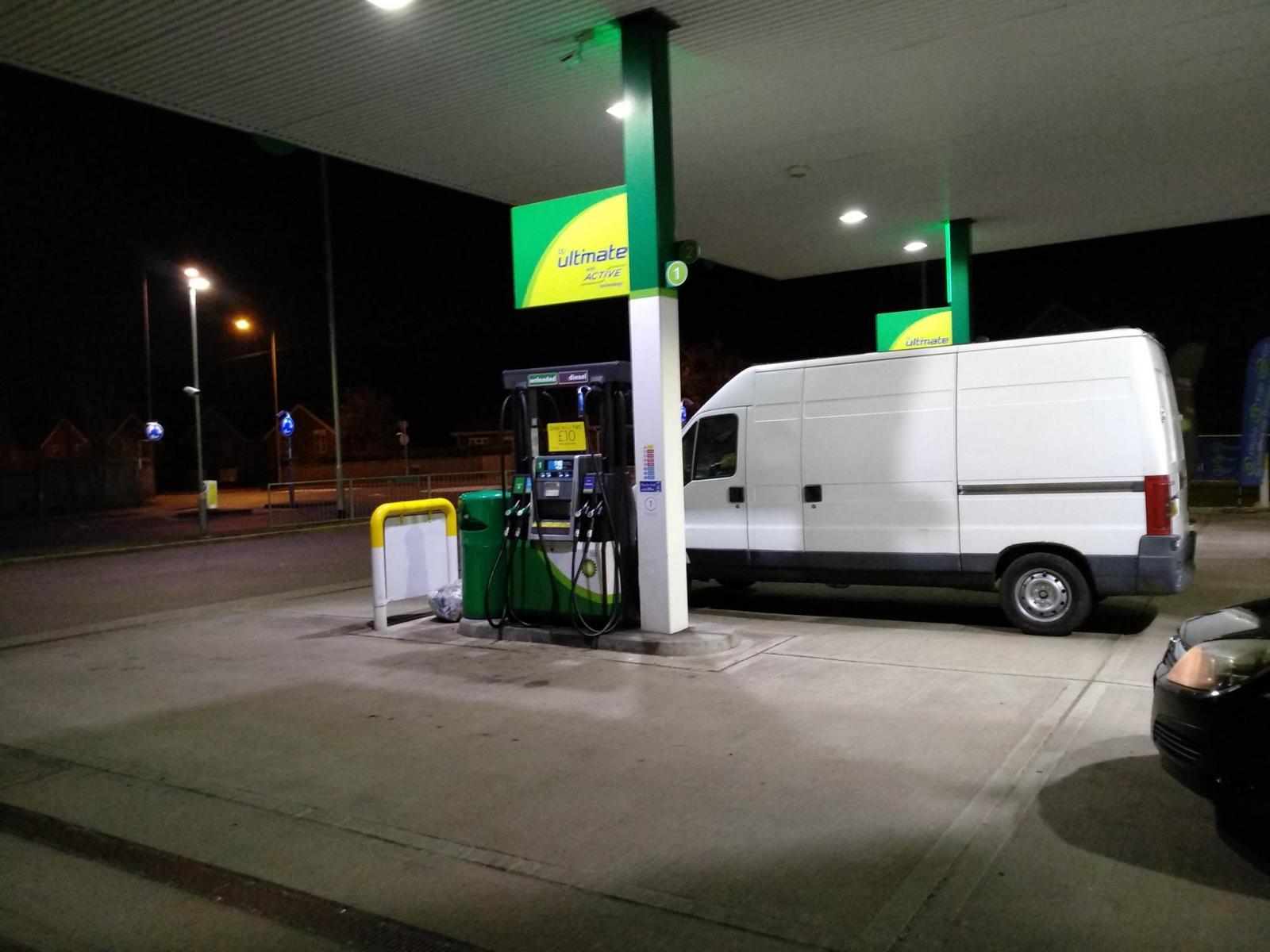 I bought this from Wuvvum of this parish about a month or so back, I've done a few hundred miles in it and fixed a couple of bits and broken another. I runs fine, starts on the button, handles as expected, it's high top, so I can stand in the back of it, it's not really LWB, more MWB than short.Clutch is on it's way out, very high, not slipped for me, but barmatt said he felt it slipping whilst reversing it.
Fixed:
1x new tyre, yes new.
1x new wheel bearing, fitted by my local garage
Broken:
Speedo - I use gps on the phone. it worked before the garage fixed the bearing, so prob a cable knocked out/broken when doing wheel bearing.
MOT June 23 2018
Work needed for next MOT, unknown.
The sills might need welding, depends on the tester as it has a chassis the sills aren't stuctural, but that's just my opinion.
It's got some miles on it, some diesel in it (not alot) taxed to get you home.
£400 near Bourne Lincs - can collect from local train station - Grantham/Spalding are nearest, P'bo also possible
More details and pics on Wuv's thread:
http://autoshite.com...i-lwb-van-£400/
Is there a cartakeback thing for vans? As I'd like it gone soonish if none here is interested.