Partly to entertain you all, but mainly so I have a backup in case Flickr decides to do a Photobucket, I've decided to start a thread with my photos of cars out in the wild.
Anybody who follows me on Flickr will find this very boring, because everything here will also go on Flickr.
Anyway, let's start with this rather packed suburban driveway in North London:
1. 1961 Jensen 541S and 1956 Rover 90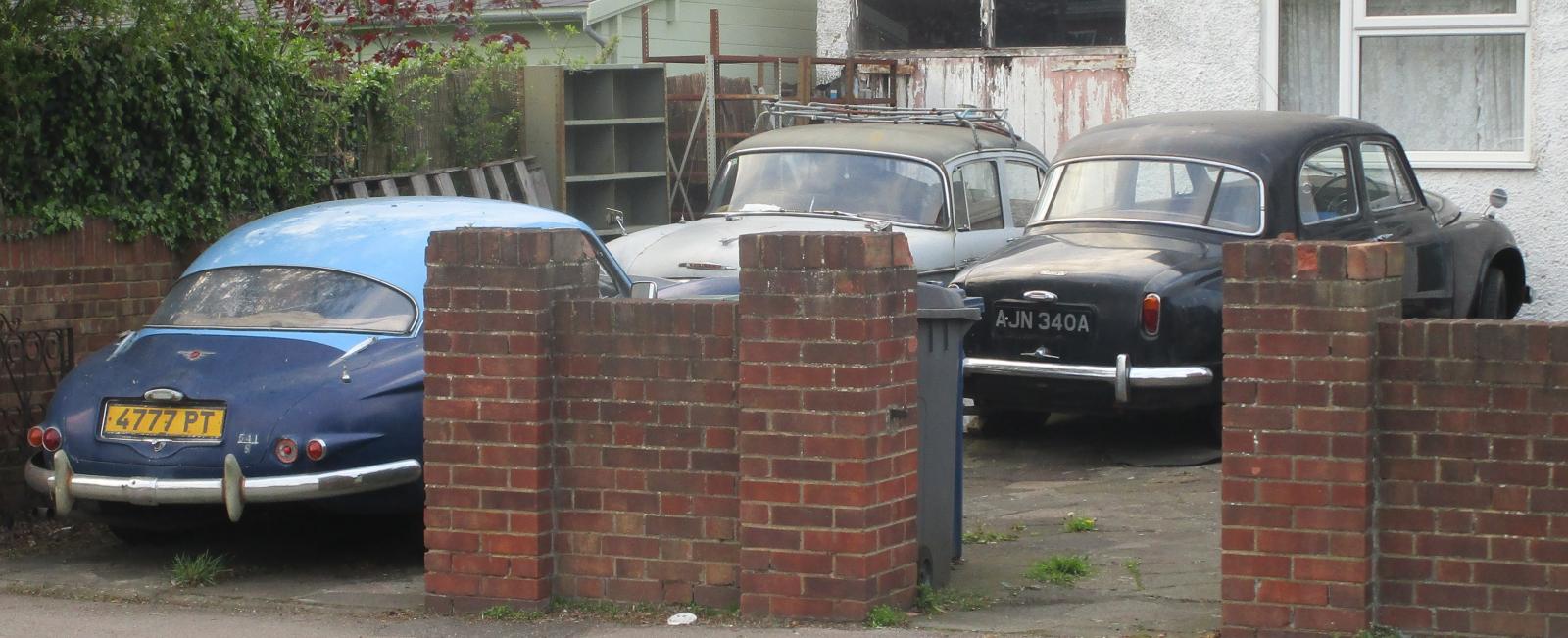 https://www.flickr.c...eposted-public/
2. 1961 Jensen 541S and 1959 Commer Superpoise
https://www.flickr.c...eposted-public/
Humber Hawk and unknown black car also lurking at the back.
4777 PT
✓ Taxed - Tax due: 1 July 2018
✓ MOT Expires: 17 July 2018
Vehicle make: JENSEN
Date of first registration: 17 April 1961
Year of manufacture: 1961
Cylinder capacity (cc): 3993 cc
Fuel type: PETROL
Vehicle status: Tax not due
Vehicle colour: BLUE
Number of owners: 3
Current owner since Sep 2015
Mileage at last MOT: 13,213
No MOT history prior to 2013.
AJN 340A
✗ Untaxed - Tax due: 1 October 1993
MOT Exempt
Vehicle make: ROVER
Date of first registration: June 1979
Year of manufacture: 1956
Cylinder capacity (cc): 2638 cc
Fuel type: PETROL
Vehicle status: Not taxed
Vehicle colour: BLACK
Number of owners unknown
504 UMH
✗ Untaxed - Tax due: 1 January 2017
MOT Exempt
Vehicle make: COMMER
Date of first registration: 4 March 1959
Year of manufacture: 1959
Cylinder capacity (cc): 2000 cc
Fuel type: PETROL
Vehicle status: Not taxed
Vehicle colour: MAROON
Number of owners: 4
Mileage at last MOT (2012): 38,065