Hi fellow shitters!!
after a recent bout of bad luck with this steed.
Namely 4th gear no longer selecting, and the realization I have too many motors already. That are broken, I've reluctantly decided to part ways with my Fiat.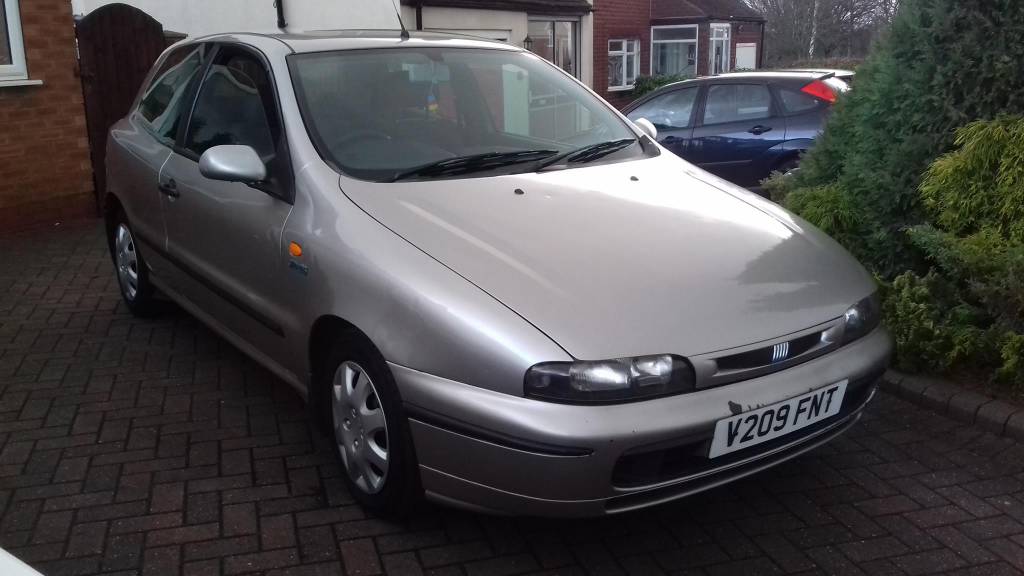 Good points :-
Only had 3 owners from new including myself, has all three keys. With broken key ring hooks on the two blue ones, but a wad of service history and all the hand books etc...
Even the original sales receipt!!
The previous owner was an engineer, who did all his own maintenance on the car in more recent years. And to be fair the engine despite it's 145,000 on the clock, pulls really well. So his diligent maintenance, has definitely paid off in that respect.
As prior to my ownership, he'd rebuilt the turbo. Changed the air flow meter, and cambelt and water pump, plus he had two new Falken tyres on the front.
Which are still as nearly new, interior is excellent as he replaced it! He even upgraded it to a Fiat CD player, which to quote Wolverhampton speak is 'bostin'.
I've recently had a local garage replace the drivers rear wheel bearing, plus it had to have two part worn tyres fitted to the back. As the other two had bulges in them!!
Bad Points :-
4th gear isn't there anymore, 1st crunches sometimes. And the clutch is a little heavy too, but not terrible mind.
Sills are little rusty, and will definitely need a small patch on the drivers side rear for the next Mot.
Various marks, scratches etc.. added by the careful previous owner or local knob jockeys..
Front bumper has flaking paint, which is about the least of it's worries but thought I'd mention it.
All in all not brilliant, but not terrible either!
I've tried looking for a gearbox, not had any luck but maybe I'm looking in the wrong places.
Mot'd until Sept 18th, 2018, and taxed to get you home.
I don't like scrapping a car with some life left in it, that's not me. But I have to be realistic, I don't have the skills or money to get this fixed anytime soon. Especially as I already have other projects, that have been on the back burner a bit too long.
So if this does someone a good turn, or you have another Brava or Bravo JTD with a stuffed engine etc.. This could be ideal, will get pics on as soon as I can. They do flatter the old girl a bit, but it does polish up nicely to be fair.
The car is currently in Aldridge, near Walsall. But you can collect from Measham near J11, M42, if that's any closer. Or alternatively I'll happily bring the car to my work, which is in Warwick just off J14 M40.
If you can collect in Warwick between Monday to Friday, but let me know and I'll try my best to help!