Welcome to Autoshite Welcome to Autoshite, like most online communities you must register to view or post in our community, but don't worry this is a simple free process that requires minimal information for you to signup. Be apart of Autoshite by signing in or creating an account.
Start new topics and reply to others
Subscribe to topics and forums to get automatic updates
Get your own profile and make new friends
Customize your experience here
Spanish collection completed Renault Siete arrives and now it's time to move it on
Started by
panhard65
,
May 07 2018 07:21 AM
Sold
151 replies to this topic
Posted 11 August 2018 - 10:31 PM
Spotted out and about today.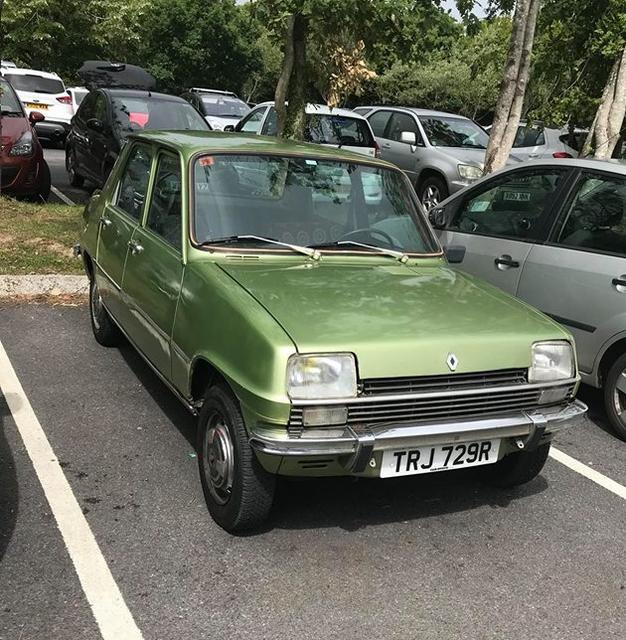 Not by me though, I stole the photo off a bookfacer
mk2_craig, Sigmund Fraud, Datsuncog and 1 other like this
---
Posted 12 August 2018 - 08:24 AM
Nice to see it is getting used. It was a young lad who bought it so hopefully it will be looked after.
'65 Ford Thunderbird on it's way from the US
'69 Seat 1500 hearse
'77 Renault 7 sold
'99 Peugeot 806 (with slightly less dents)
'08 Peugeot 207 van (with many dents)
---
---
Also tagged with one or more of these keywords: Sold
0 user(s) are reading this topic
0 members, 0 guests, 0 anonymous users