As I have alluded to elsewhere, I have made a recent purchase, and I'm not referring to that horrid Corsa!
I'll take you back to around 2 years ago, when the family Ruff and I were still living in the mid terrace two up two down I'd bought when I was young and too stupid to know what to do with my money. The proceeding years had produced a wife and two children and what was once a modest bachelor pad had become the family home. As the children grew, it became clear that we would soon outgrown the little house, and it would be nice to give the girls and the dog a bit more outside space.
What does this have to do with buying tat I'm sure you are asking?
Well, one of the things that let our house down was the first thing that was seen on arrival, itself the result of a group of drunken Everton fans, and a Liverpool supporter who once lived there.
It's not immediately clear, but way back, a session in the pub lead to the house being painted blue with "EFC" just above the window, now I don't know what paint they used but I repainted two or three times whilst I lived there and never managed to get it to stay stuck, you can see the blue is evident upstairs.
Anyhow, we wanted to sell and I enlisted the services of a local decorator who we had come to know through my parents, it took him quite a few days, but eventually we ended up with this, which still looks as good today...
What took me more than the pain tjob however was the rather lived in decorator's van. I spoke at length with the decorator who told me he'd already bought it's replacement, and as and when it's mot was up, he'd be changing over to it.
Well, two years down the line, the call finally came, and here is what comes to those who wait...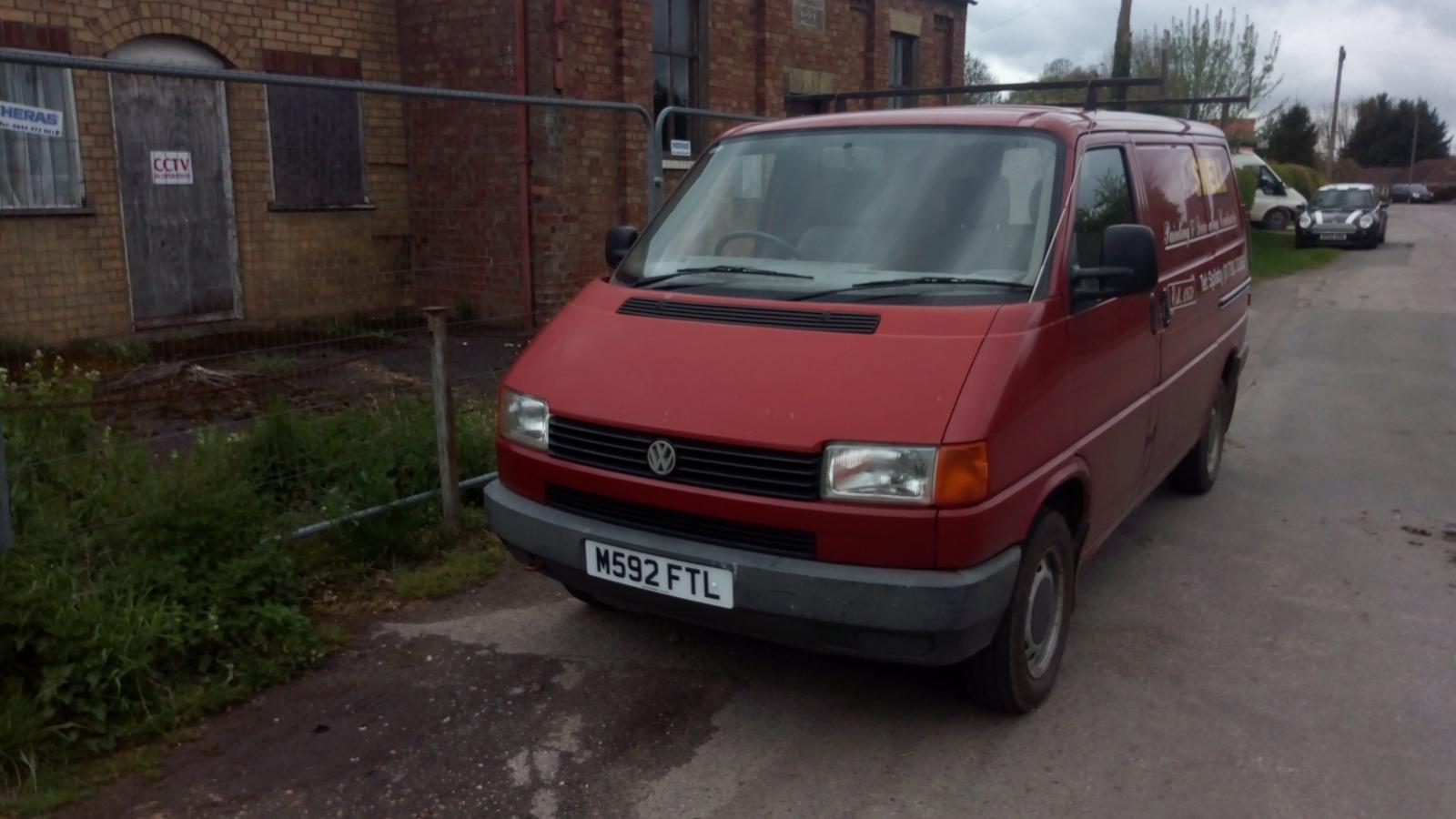 It is a 2.4 5 cylinder diesel, last owner for 20 years and a shade under 200k. I will need to change the cambelt again next year but he has kept record of it's maintenance, most of which he carried out himself...
Oh and just for
dollywobbler
, a bit of hot dual wiper action!
I will of course, keep you all updated, first port of call is a new DAB radio and a de-stickering session!