Poor old car has been neglected in the shed for too many years . Sitting around doesn't do a car any good does it ?. The reason ? I've never bonded with it , it means nothing to me , I dislike Fords , I only bought it as it was cheap, good nick, had good history ( over 9 grands worth !), one owner for its first 28 years , and i knew its value would increase .. I only drove it for about 500 miles in the first year I had it .Then the shed roof came off in high wind , and landed on the bonnet creating a big dent . It was a new panel too .

I filled it , primed it , but some oil got on it and soaked in, which meant that I'd have to do it all over again and I lost interest ... I really want an HB Viva or an Imp !
Anyways ... Gigglepin has kindly

booked me in for the Festival of the Unexceptional ,so I'd better get my finger out and get it on the road !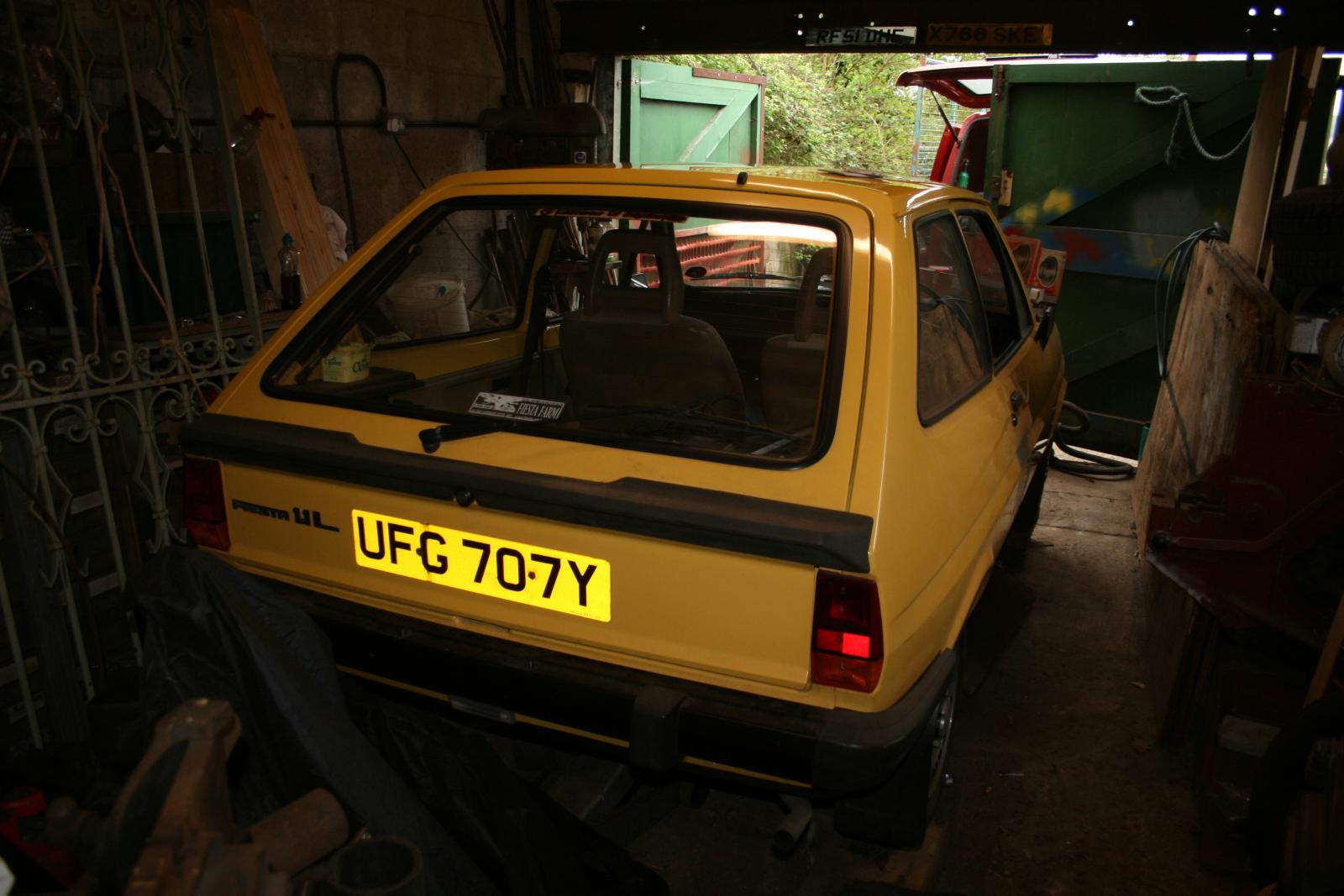 Quick peak underneath ,wheels are full of brake fluid , tyres are bolloxed , so this is to be tackled first . I've done the nearside rear brake already ,wheel cylinder ,shoes ,springs kit ... just got to do the flexi hose ..its perished
new bits !

Size of those discs !! Awesome..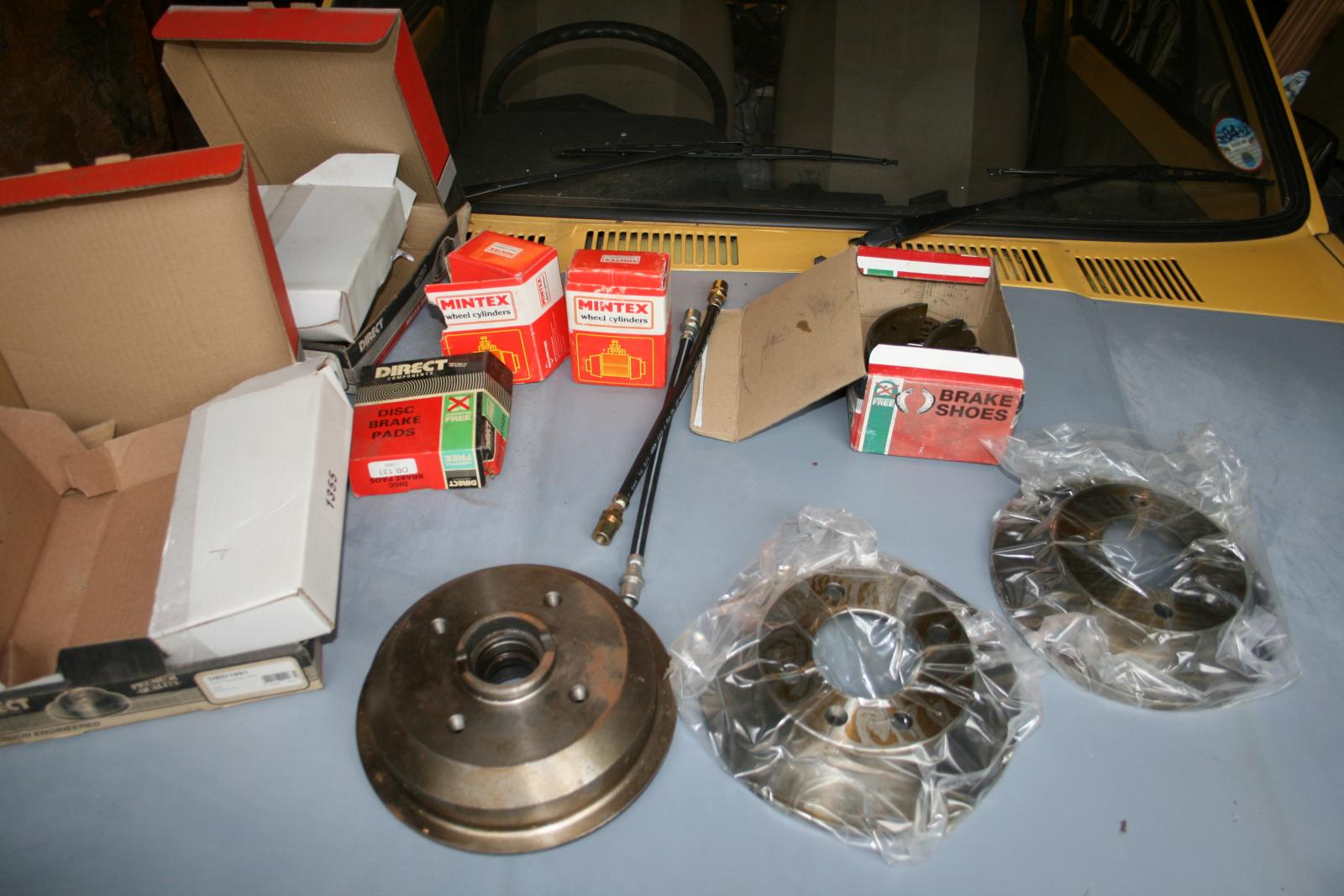 Tyres have had it !
Will I get 165 70 12 on a 4" wheel ?? 155 80 or 145 80 12 are the original size
Engine runs sweet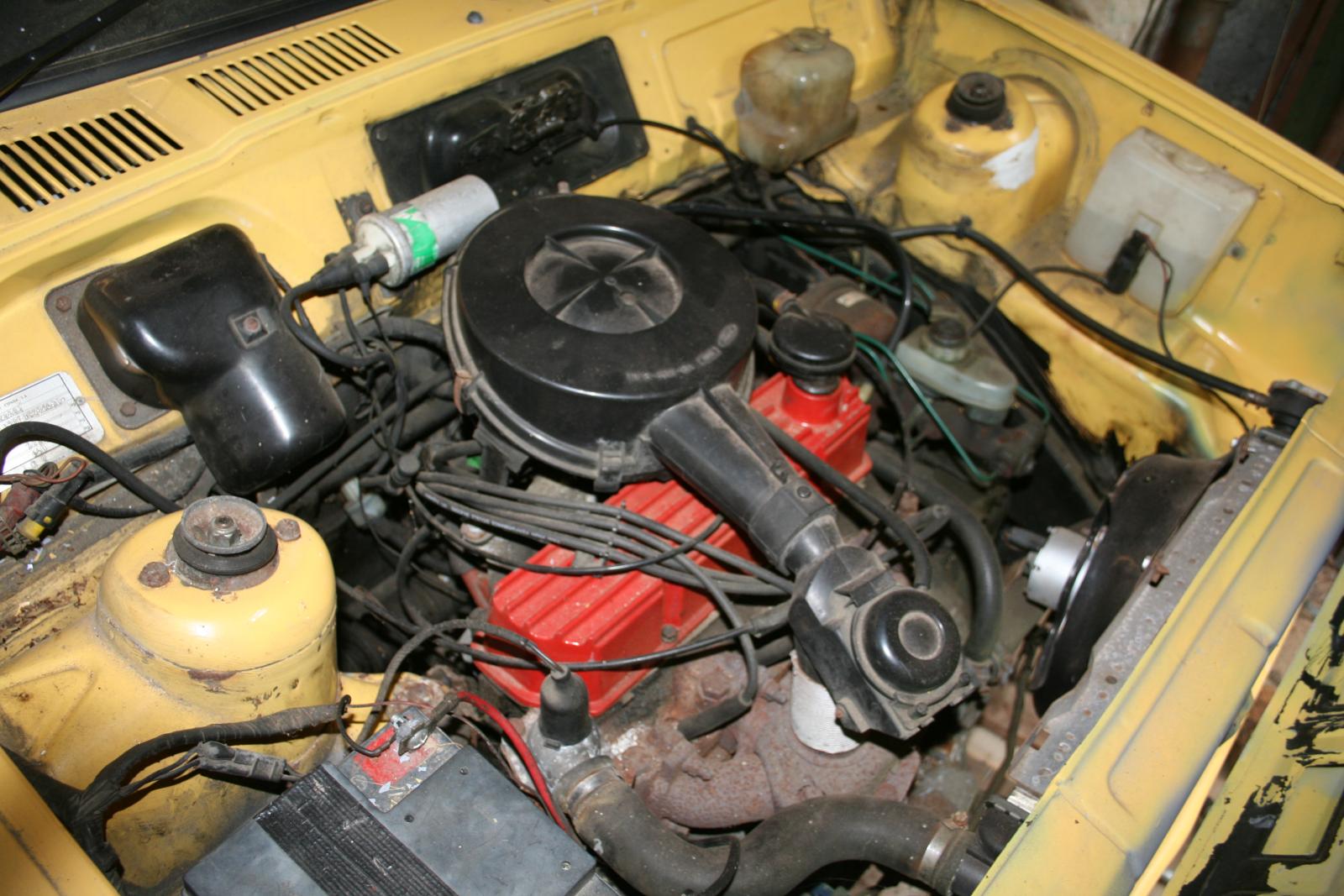 Spud's not fussed over Fords either..he'd like a Viva HB too