I find myself in a position where I really want something that isn't this, and I have only got space for two outside.
So what is it? It's a pretty basic entry level AX facelift, with the 954cc engine which still somehow had a carburettor at this stage.
It drives cheerily enough, not as much go as the 1.1 but that's to be expected.
Everything seems to work, but very little is electronic. The original stereo is still in situ and works well, but one of the speakers has given up.
The rot spots have been seen to, and welded in a decent fashion, so don't worry about those yet.
It has some decent patina to it. Faded paint all over and some overspray OAP markings.
It does have some downsides. The MOT is quite short, the brakes judder a tad when it's slowing down at certain speeds, but the brakes work.
There is a droning noise too, unsure if it's connected.
4 very good tyres on it. Clutch is good. Comes with two very good spare wheels.
Comes with a lot of spares too, including two spare front struts with hubs attached, and about 8 Debut wheel trims. The seats are in fine fettle, just a needing a little clean.
I am in Basingstoke and can provide more photos per request.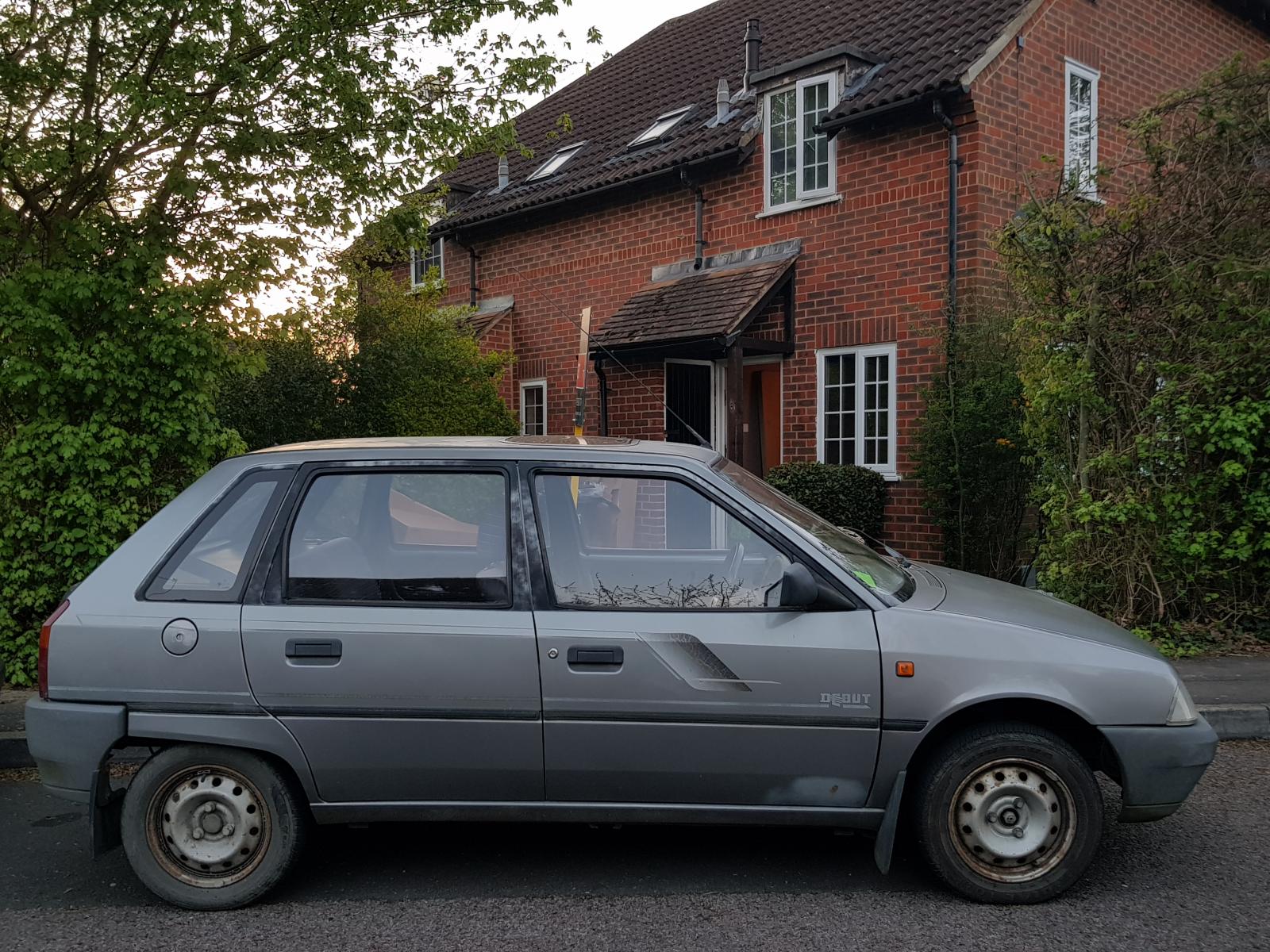 Can deliver.
£300 or very nearest offer.