I spy a few real tools, how many are there and how much for all BSF/Whit spanners?
Sent 26 April 2018 - 09:28 PM
Imperial Swans.
7/16w 1/2bs, 3/4af,75af 3/4, 1/2 ling, 1/2 short, 9/16af 56af, 3/8af, 7/16af, 9/18af.
As shown: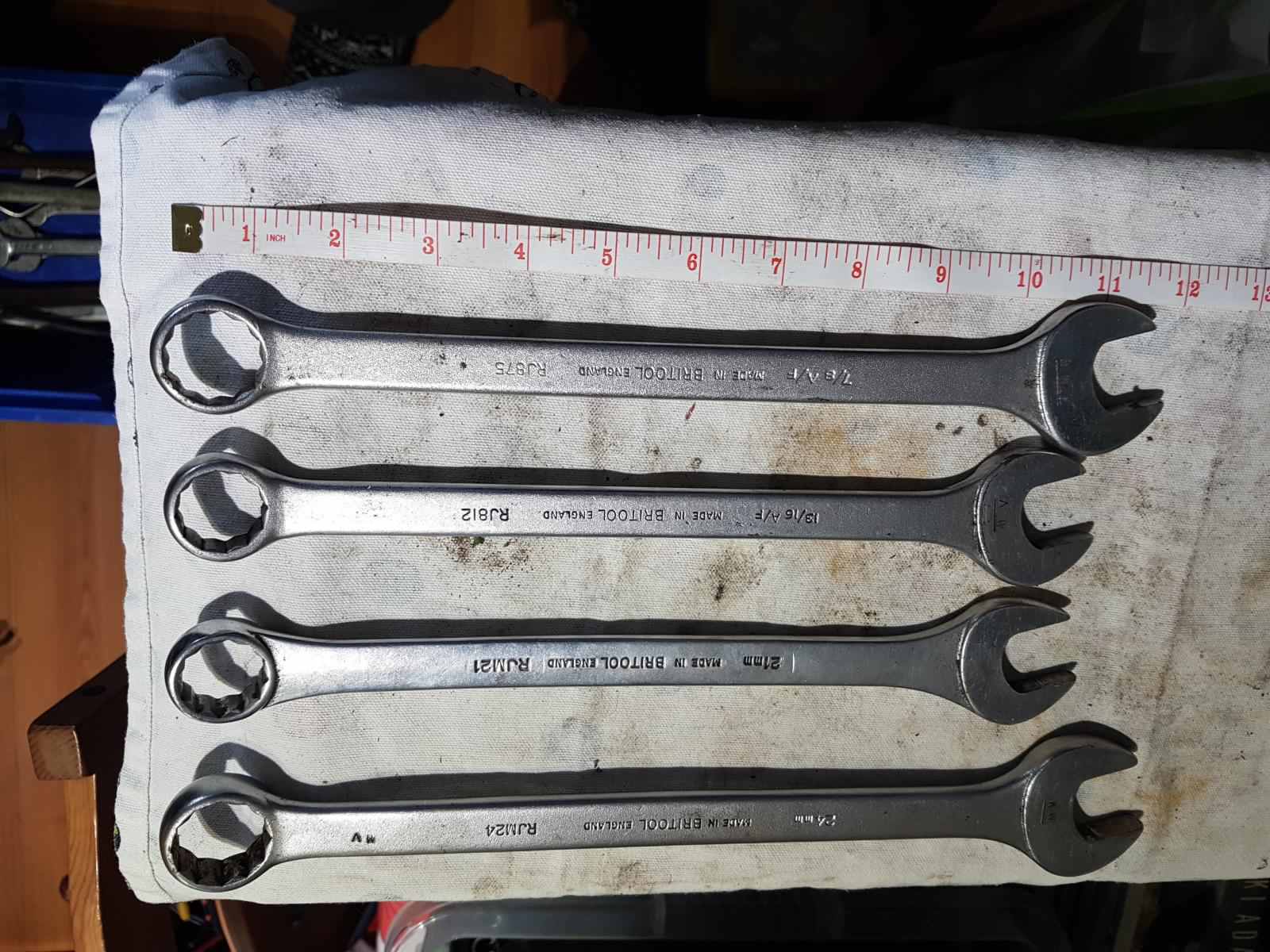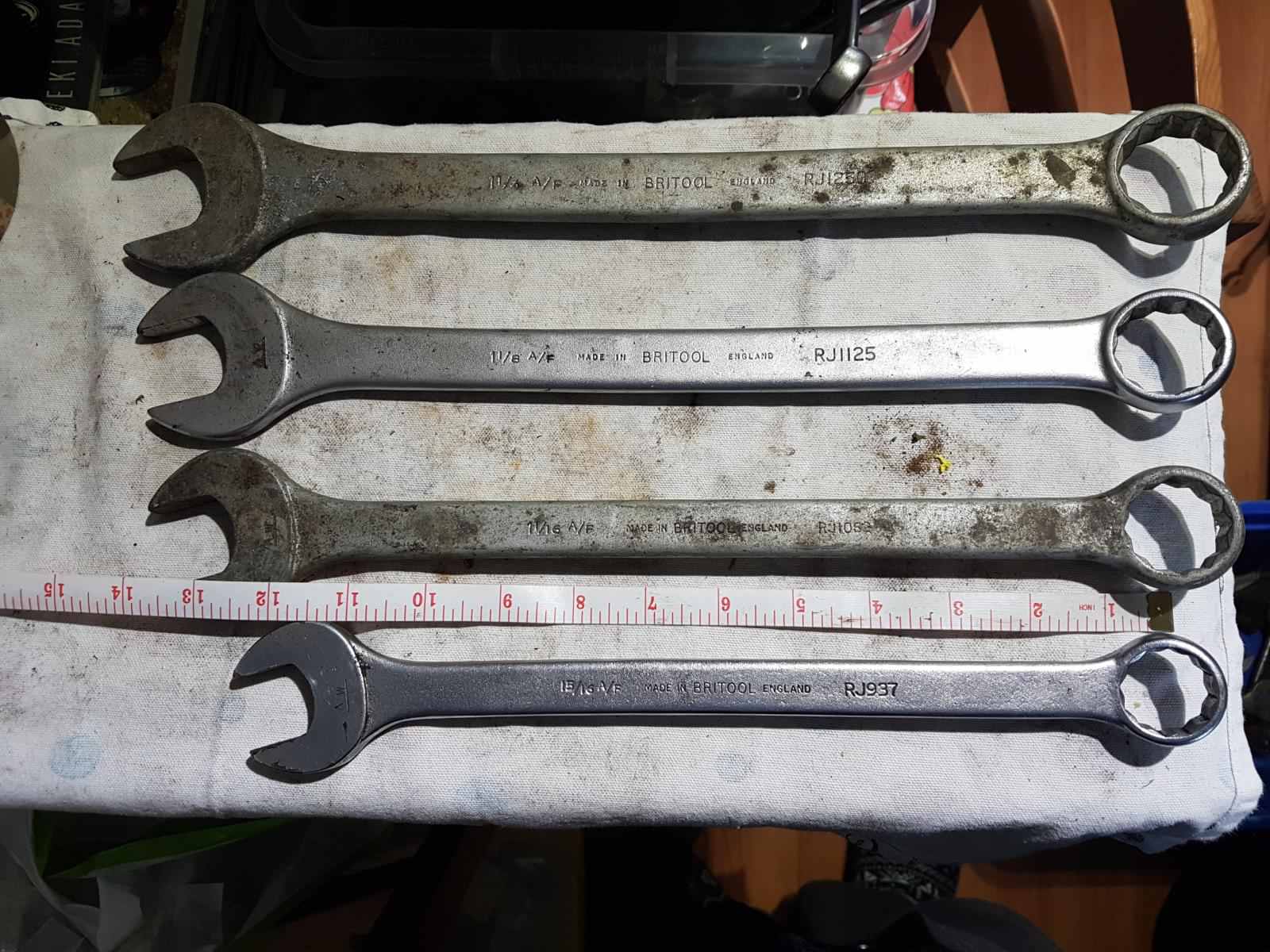 If theres stuff you want, let me know and Ill make up a price.