Sigh,
This was one car I was genuinely looking forward to getting. I'd seen it on the ebay tat thread as well as in my saved searches and a non reserve priced, slightly tatty but (apparently) fundamentally working Dedra really appealed. I thought, hey I have had two Tipos, I know roughly what to expect. Well that didn't necessarily pan out.
Here she is in all her splendour: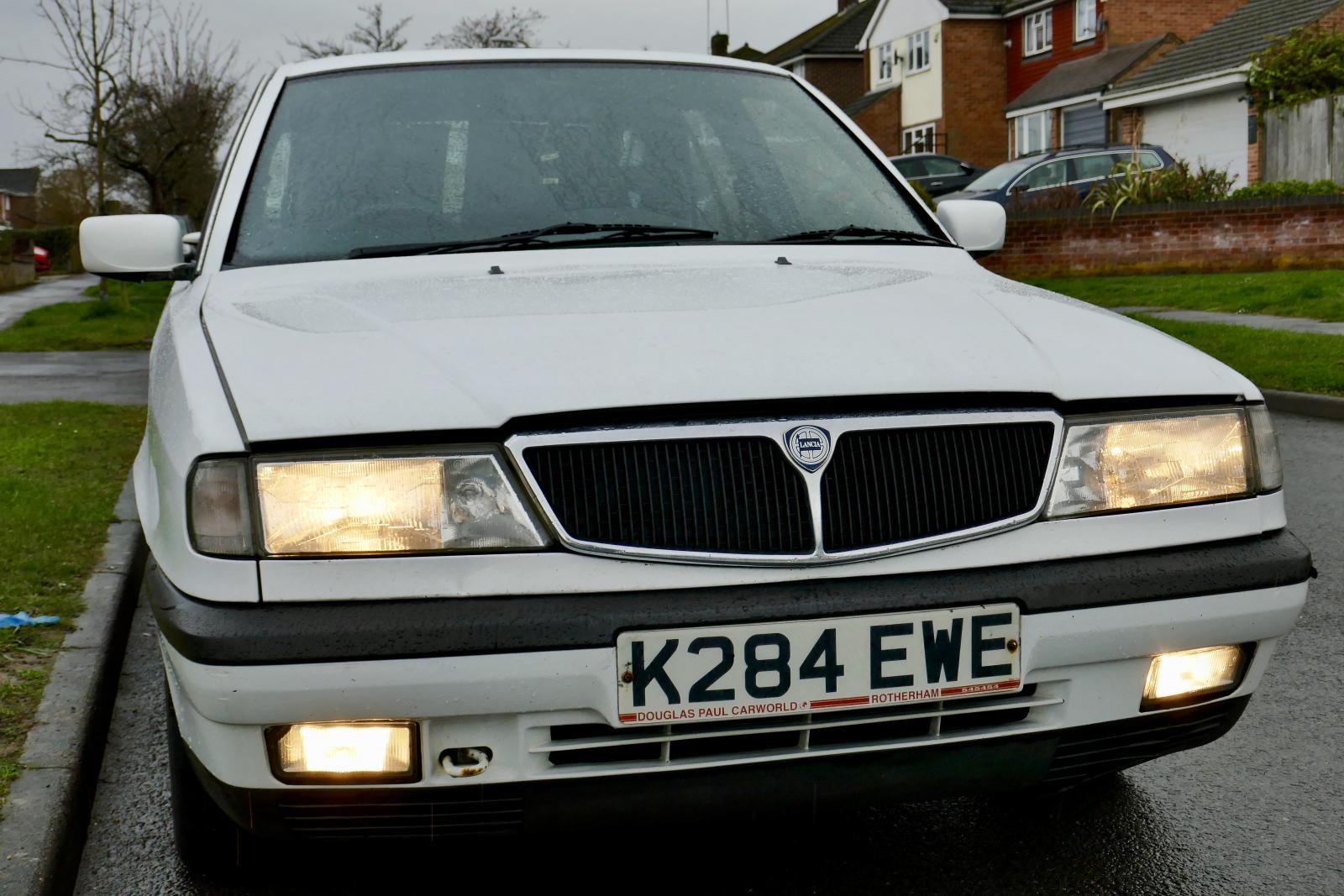 The lights work! Actually these are probably the best headlights on an old car I have ever had. They are excellent. And the spots actually light up bits you can't see. And they look class.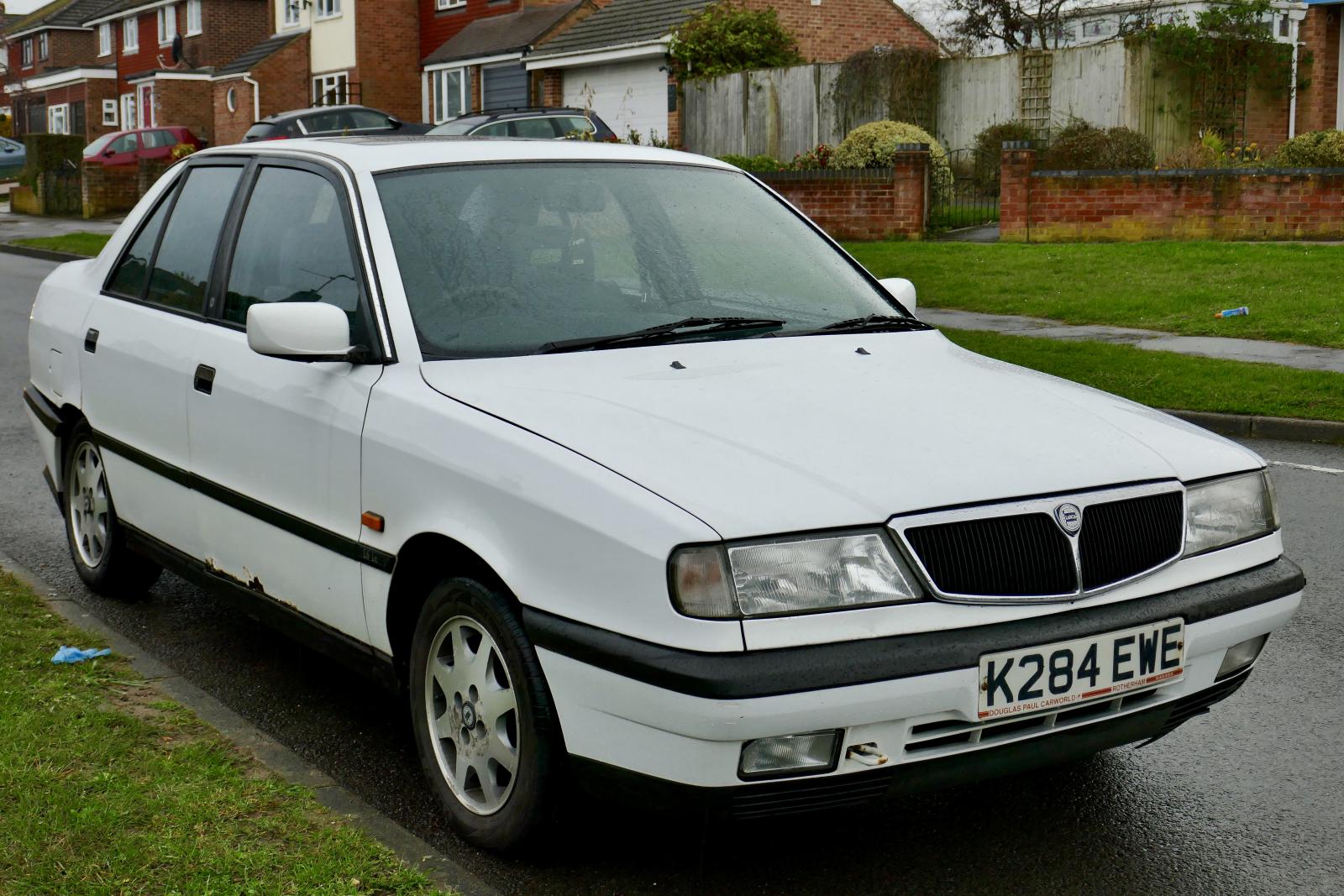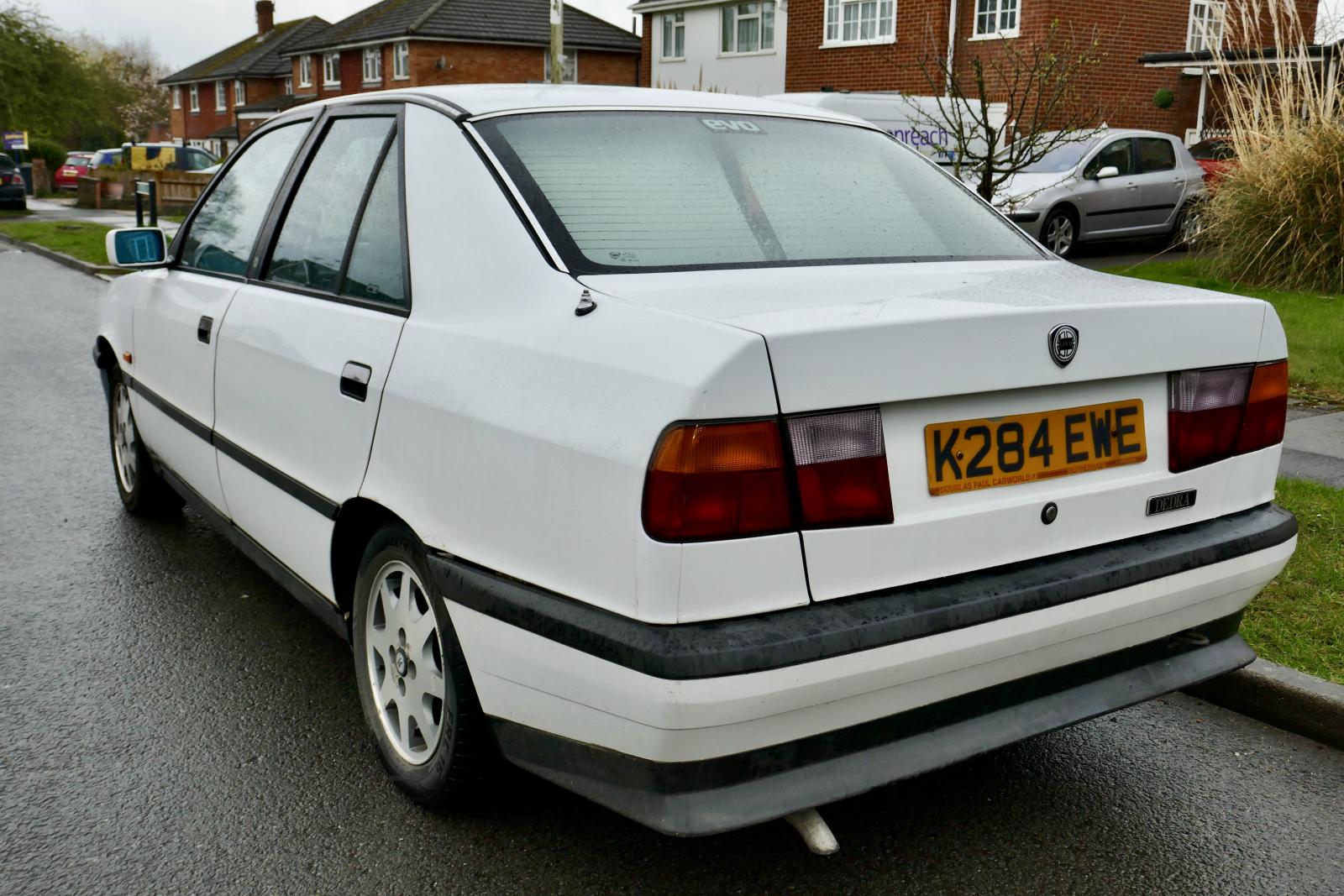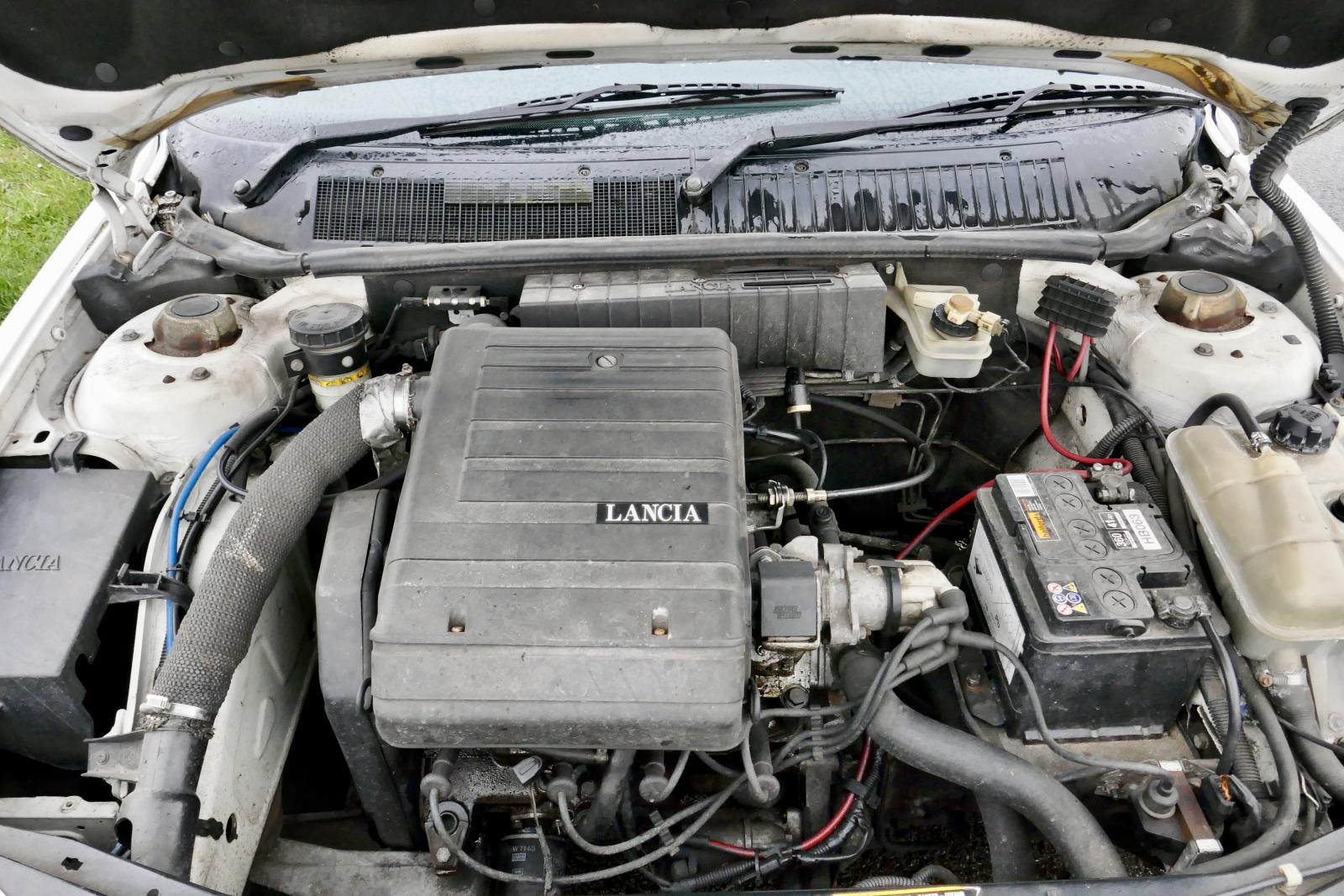 For the most part, it all works from an electrics perspective, which was surprising. Lights, windows, sunroof, fuel gauge, temp gauge, warning light system (with the exception of the oil dipstick sensor which does not) stereo, fan, heater, aerial (apparently) and central locking, even the weird 80s fob still works. From certain angles I stress.
However there is some ugly: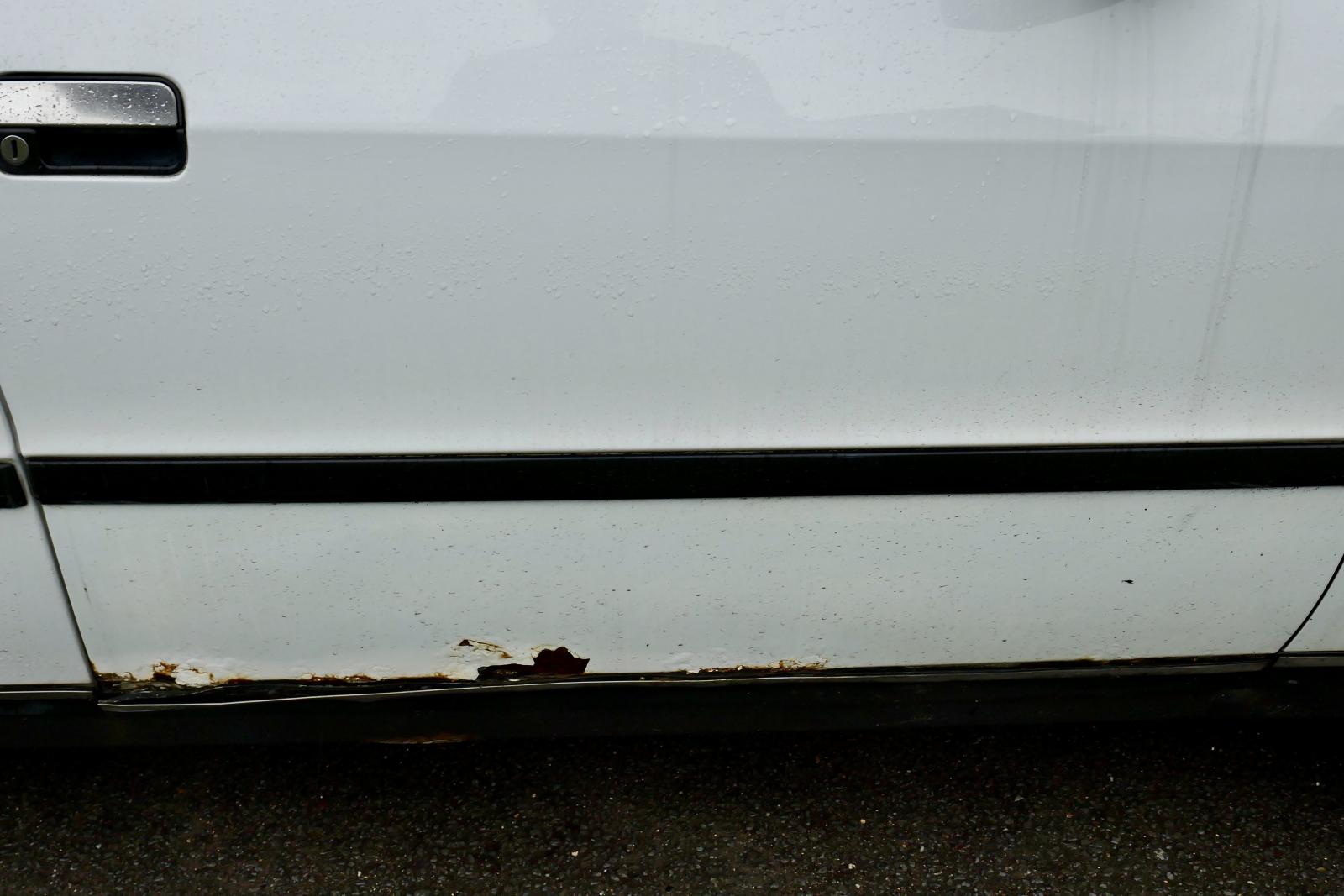 This door is toast. Tape would see it through an MOT but from a future weather proofing side of things, good luck finding another.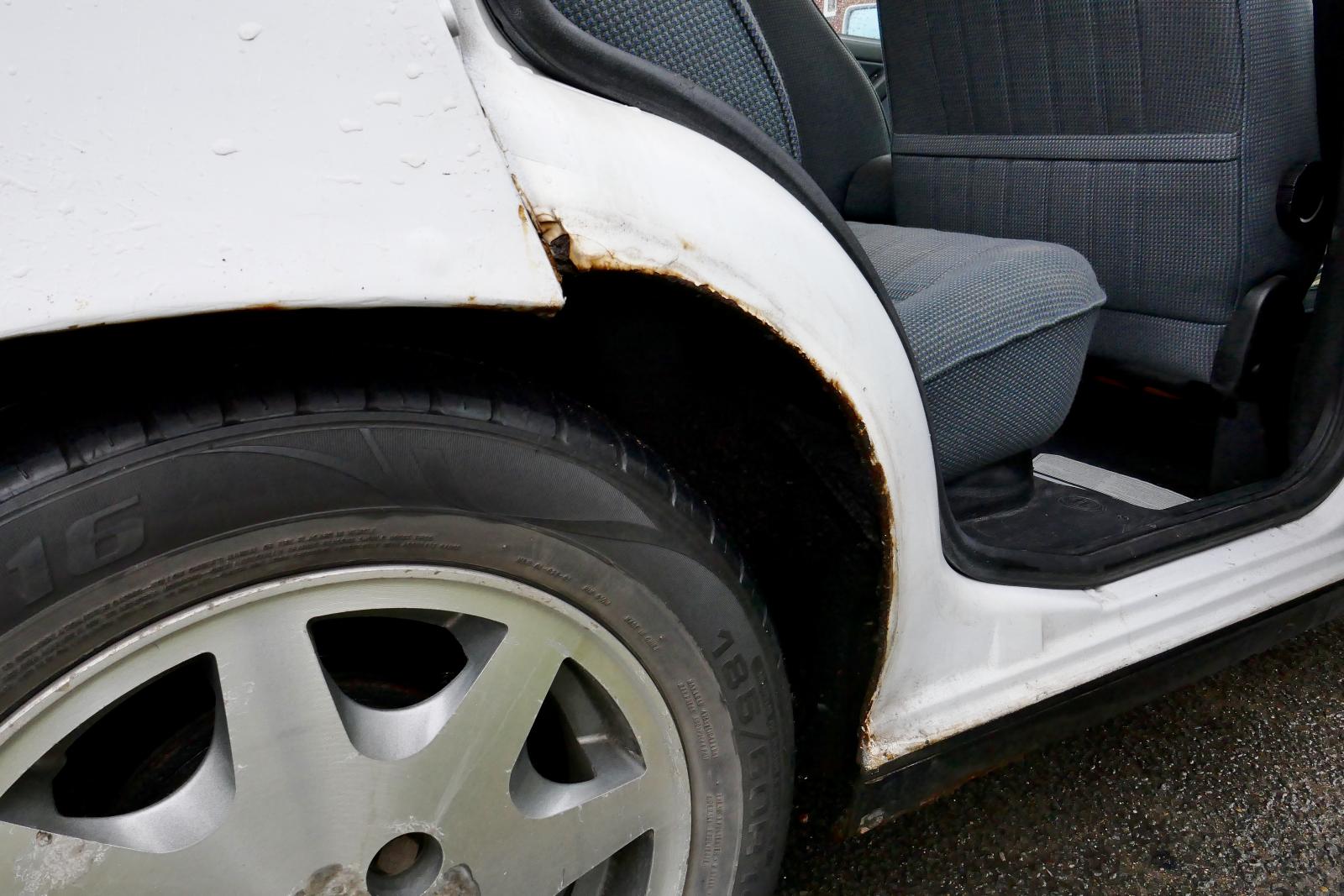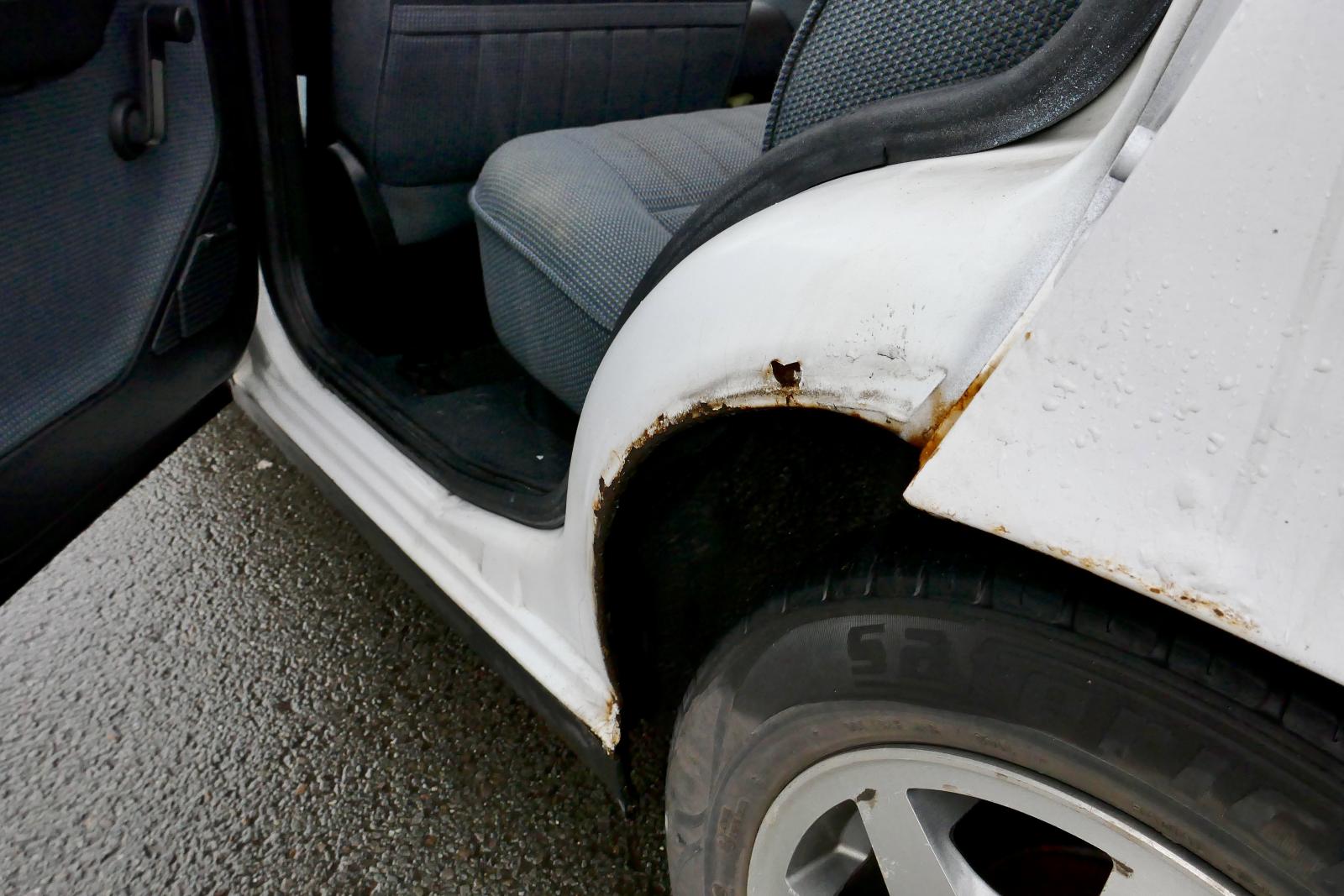 Yes these will need some work. To be fair, whilst these apparently don't rust, this one most certainly has. And quite well too. Makes my Tipo look even better than it is.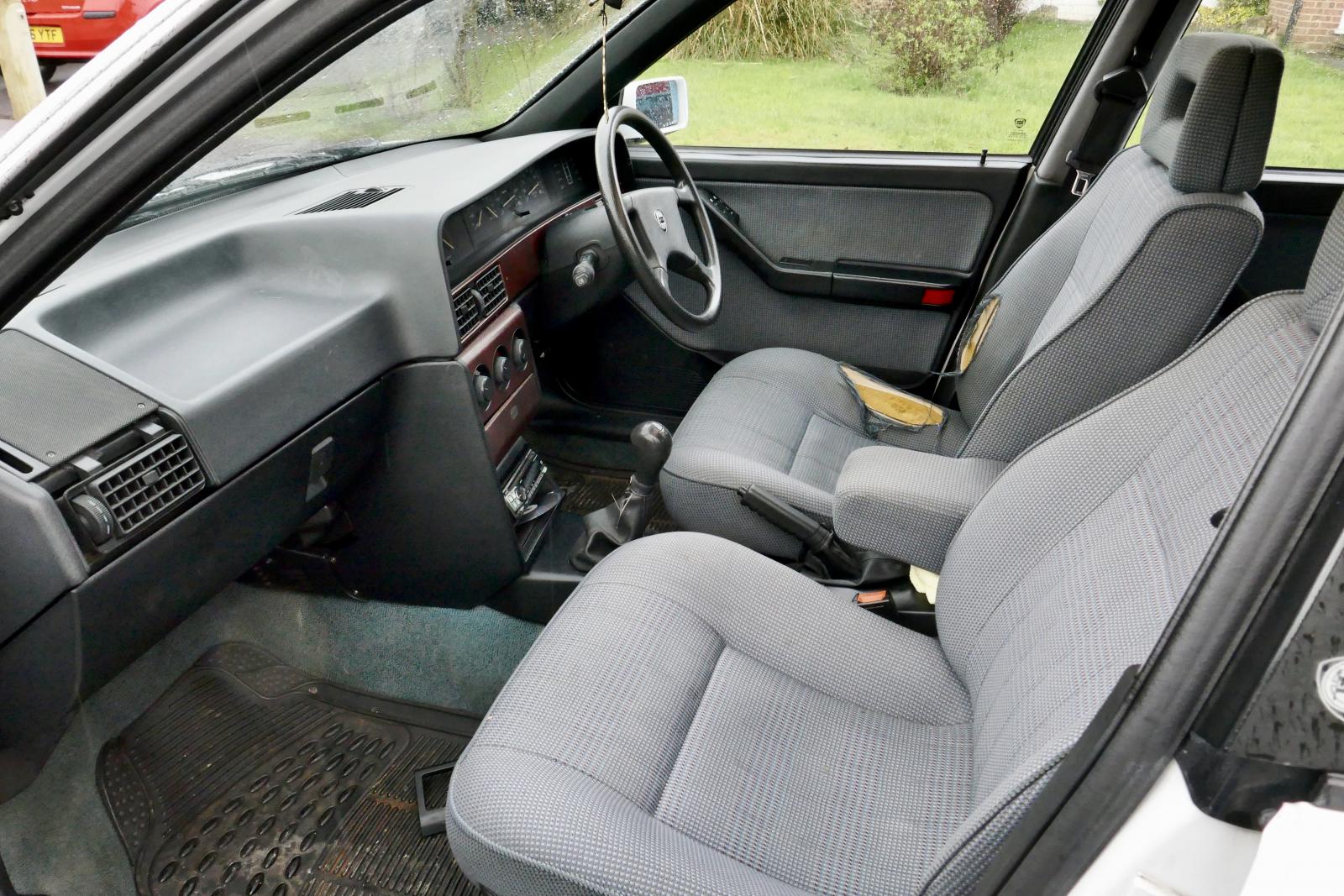 Driver seat obviously needing some attention. But that just means whoever drove it 145k really loved it right? It's still comfortable enough mind you, in fact these seats are damn good for what is in effect a rebadged Tipo.
However the worst parts are the running issues it has. 60% of the time it runs spot on. Idles as it should and sits at 3500rpm all day long. But the other 40% it is hesitant, juttery at speed, cutting out when slowing down. I hate that. My other half hates it too. It could just be a dodgy fuel filter, it could be an ECU fault. Speaking of which, it comes with another ECU, so if that sorts it, even better.
There is a droning noise at speed too, previous owner said he replaced the wheel bearing so...
Tyres are all decent. Alloys may need refurb but still look okay from a distance.
Starts first time!
Speedo doesn't work! Boo. 70 is about 3500rpm in 5th, 50 is about 2500rpm, 30 is about 2300 in 4th. There, don't even need it.
Has interior trim dandruff. Well kind of. A speaker surround fell off on the way back.
Quite tidy inside overall.
Brakes are pretty cack but a lot of older Fiat stuff seems to be like this so unsure if that is an actual issue.
Only has 75bhp but by jove it uses all of it when it needs to. And the gruff exhaust note is constantly nagging you to go harder. It genuinely is a proper drivers car when it works but I just can't do this one. I really wish the ebay advert had been up front about this, as I thought it ran fine. But there we go. Yet another lesson learned.
Cost me £343 yesterday.
£250 to anyone on here.
Might rofl but it will be £4.50 a ticket.
PM me any questions, please.
Really annoyed at myself for this one.