With the impending return to the road of my Triumph ST, the Kwak needs to go. Bought as a bit of winter fun, I've probably done less than 500 miles on it.

Reg is K432 SCC.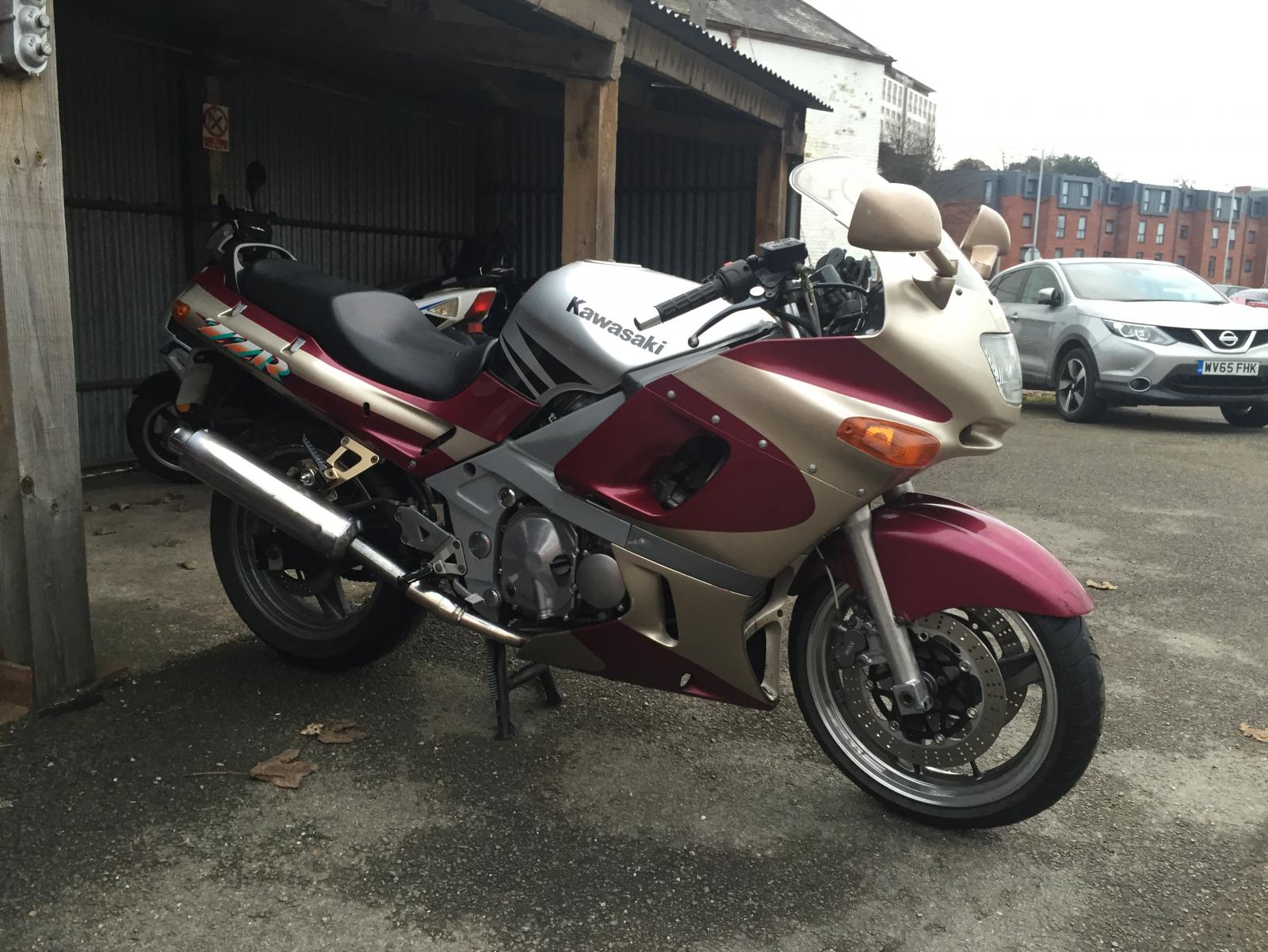 It's a 1993 E1 model, 49ish,000 on the clock. MoT until June, good Bridgestone tyre on the back, fair to middlin' Metzeler on the front. Braided lines on front brakes, tank replaced with one that isn't made of rust. Sprockets have loads of life in them, chain isn't the best looking but runs free and has no tight links. As you'd expect on a 25 year old bike there are a few niggles, idle and low revs are very lumpy when cold (previous owner reckoned the carbs aren't balanced), the bodywork isn't perfect by any means and it would benefit from a decent service. The cam chain tensioner rattles - TADTS. Back brake isn't the best.

All in all though it's a good cheap fast bike, and comfortable for bigger folk - I'm 6' 6" and felt perfectly comfortable riding it from Exeter to Truro.

More pictures: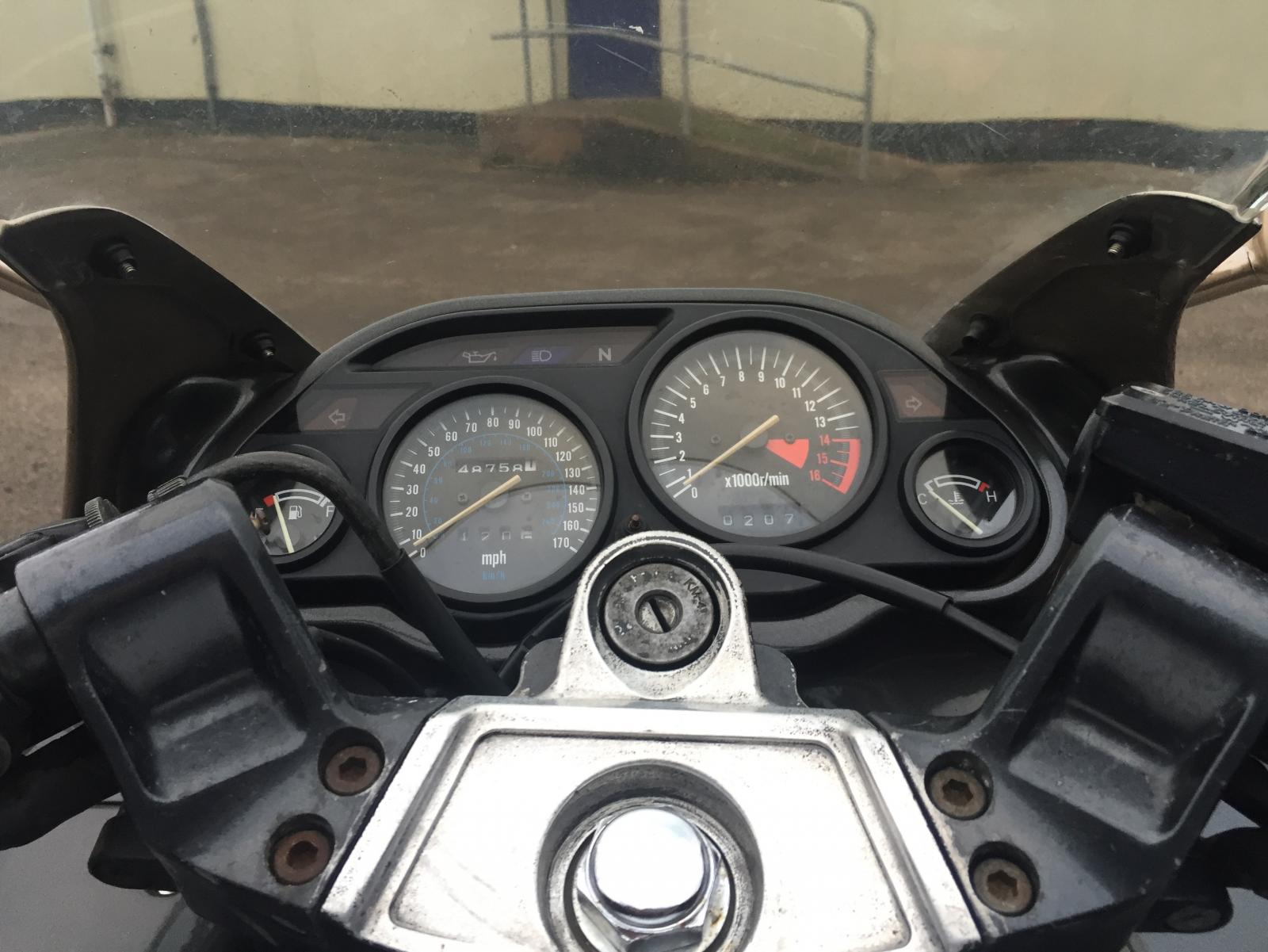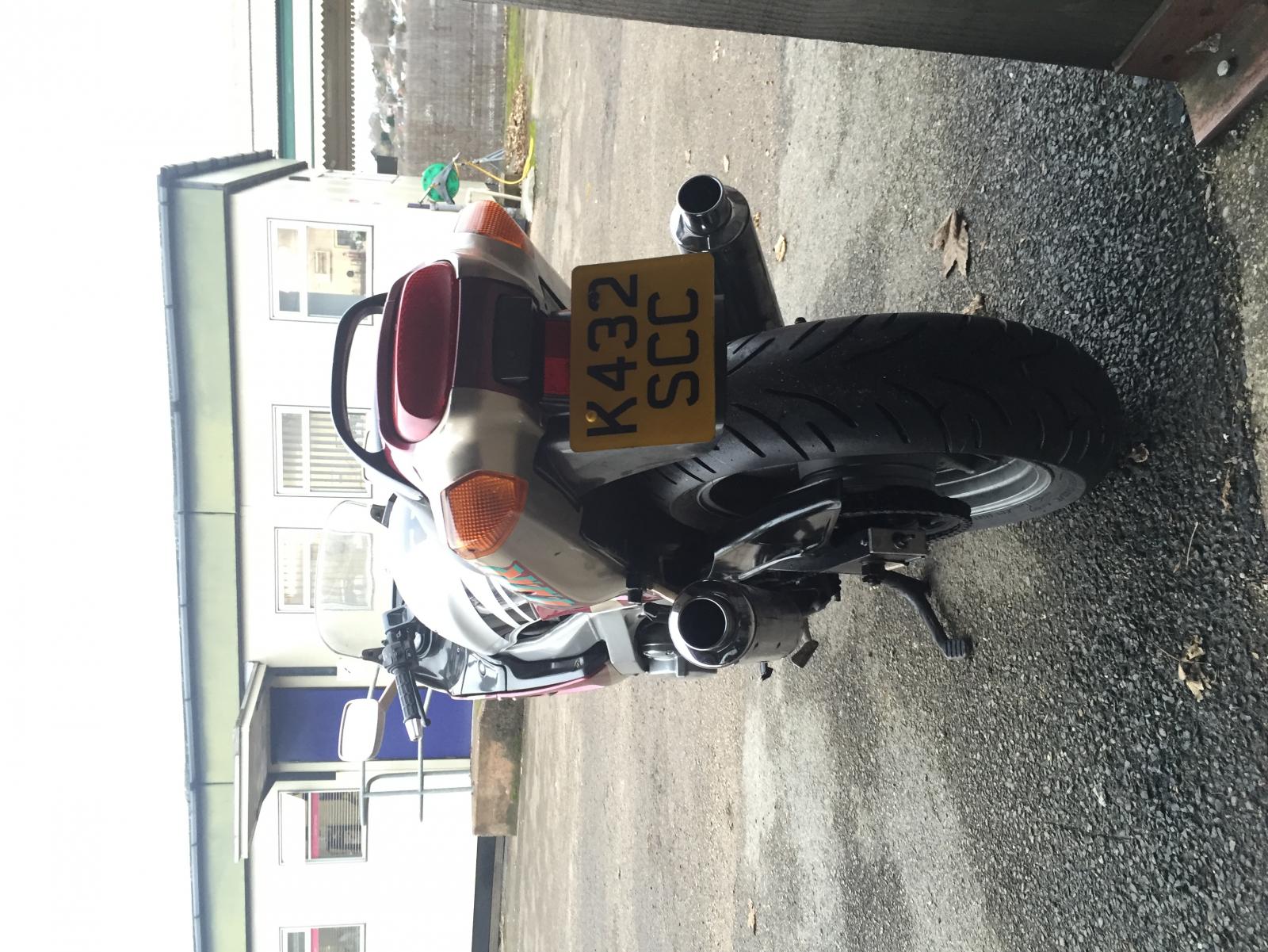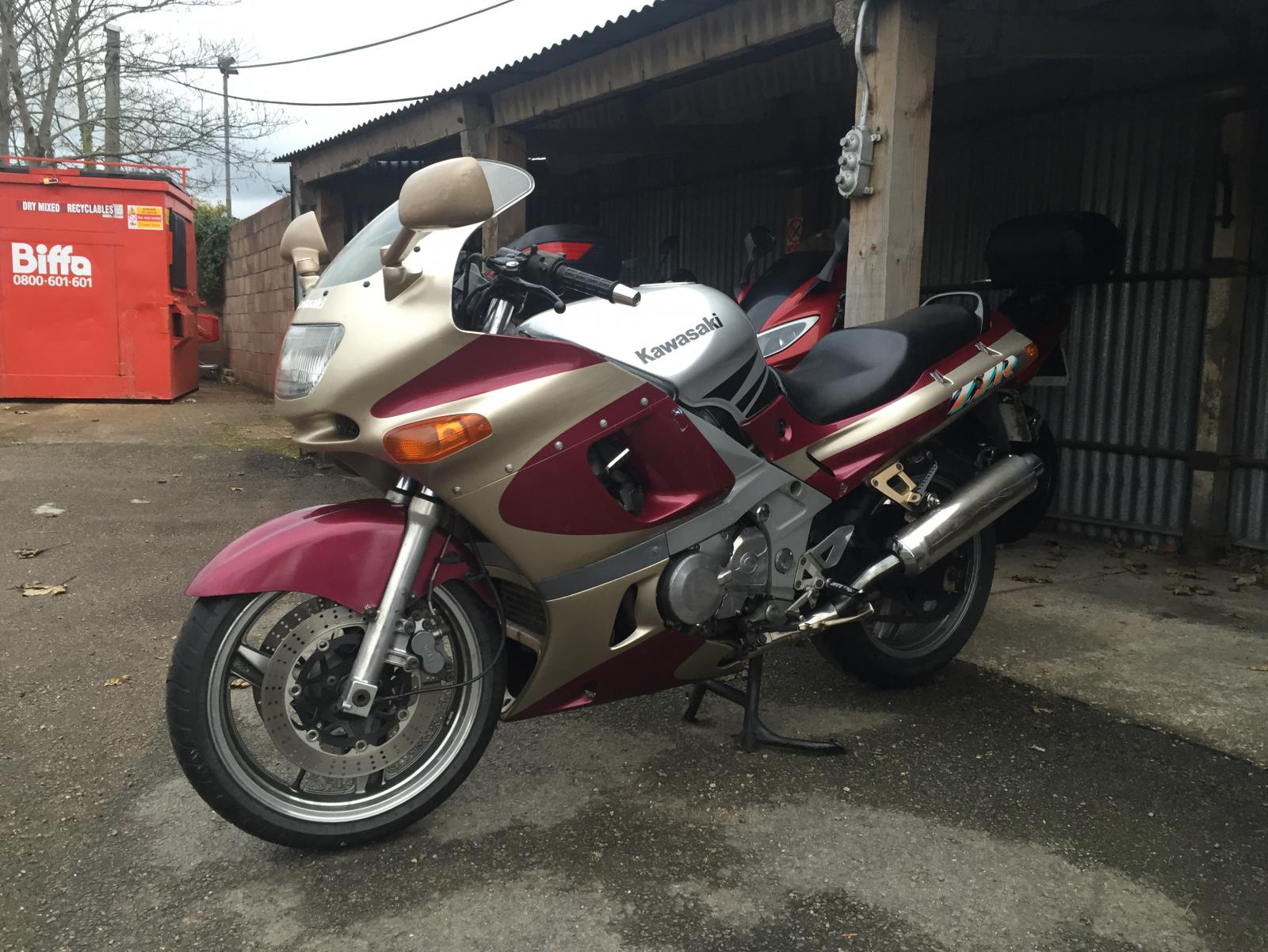 Recently I had the rear wheel out because a chain adjuster sheared, I'm just awaiting the arrival of a pair of new adjusters (might as well replace both of them) and then it'll all go back together. Whilst it was out the rear sprocket, swing arm and chain were cleaned, and the cush drive was checked and is good. Wheel bearings are good also, no play nor any roughness.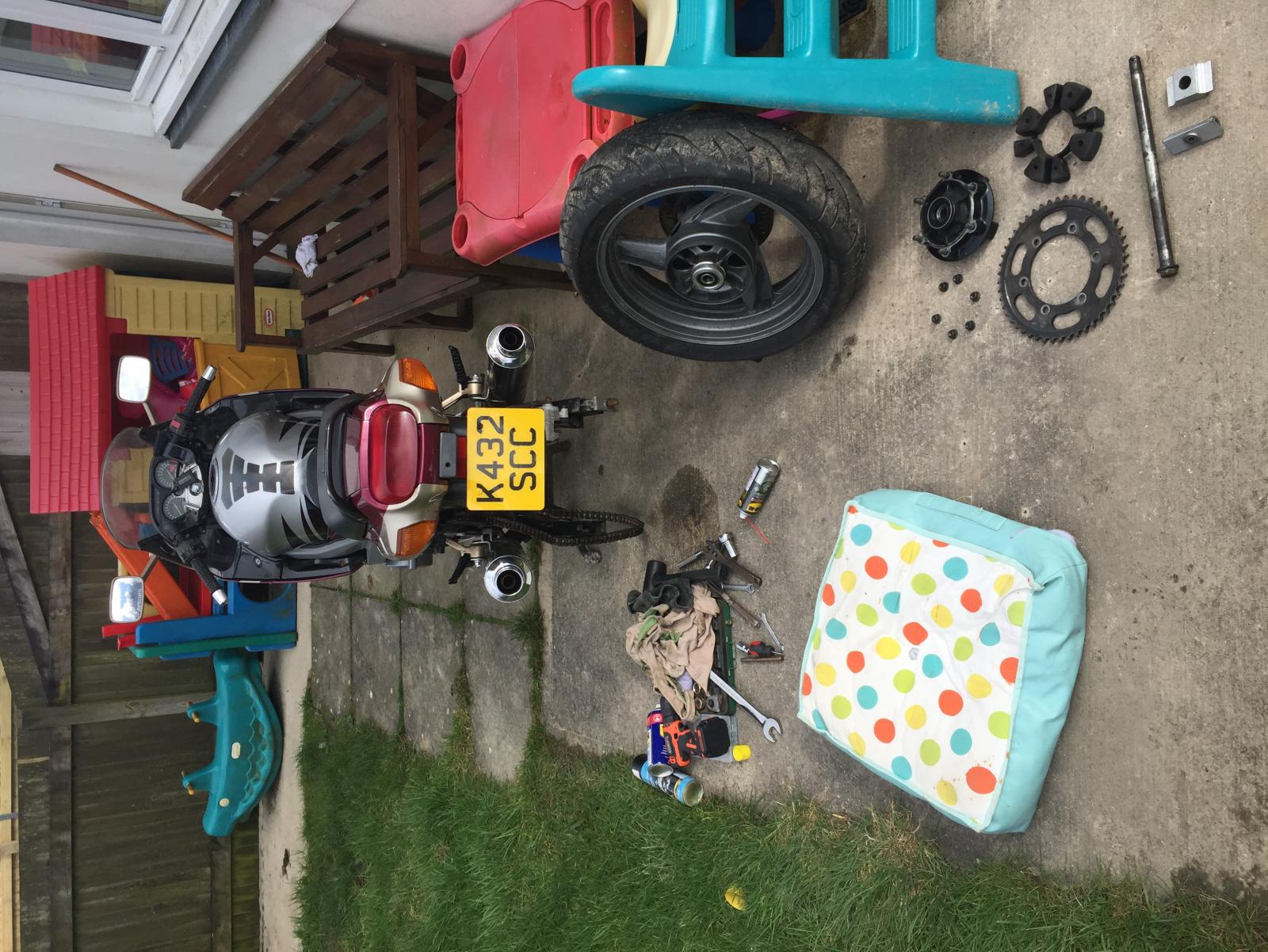 I'm after £575 for it, the bike is currently in Truro.
EDIT: Sold