Thought I'd keep what occupies my lunch breaks all in the one thread, I have been very busy the last few months bringing these two (and the Audi, for sale as soon as a replacement V70 arrives) up to scratch.
First up, a rather dashing Mk1 Focus Estate, State blue 125k (I think, I will check when the snow passes over) OIRO £600
1.6 16v Zetec
Alloy Wheels
A/c
Heated front screen
Both keys & remote locking
Full Mot
Massive boot
I have given the car a minor service, stripped and rebuilt the front brakes and put a good pair of budget tyres on the front. It has covered under 1000 miles in the last couple of years and is still a little musty inside, it would make a cracking workhorse or boot sale bus for someone.
I shall add more pictures once I have had a chance to clean it properly, but right now it's snowing sideways so it'll have to wait.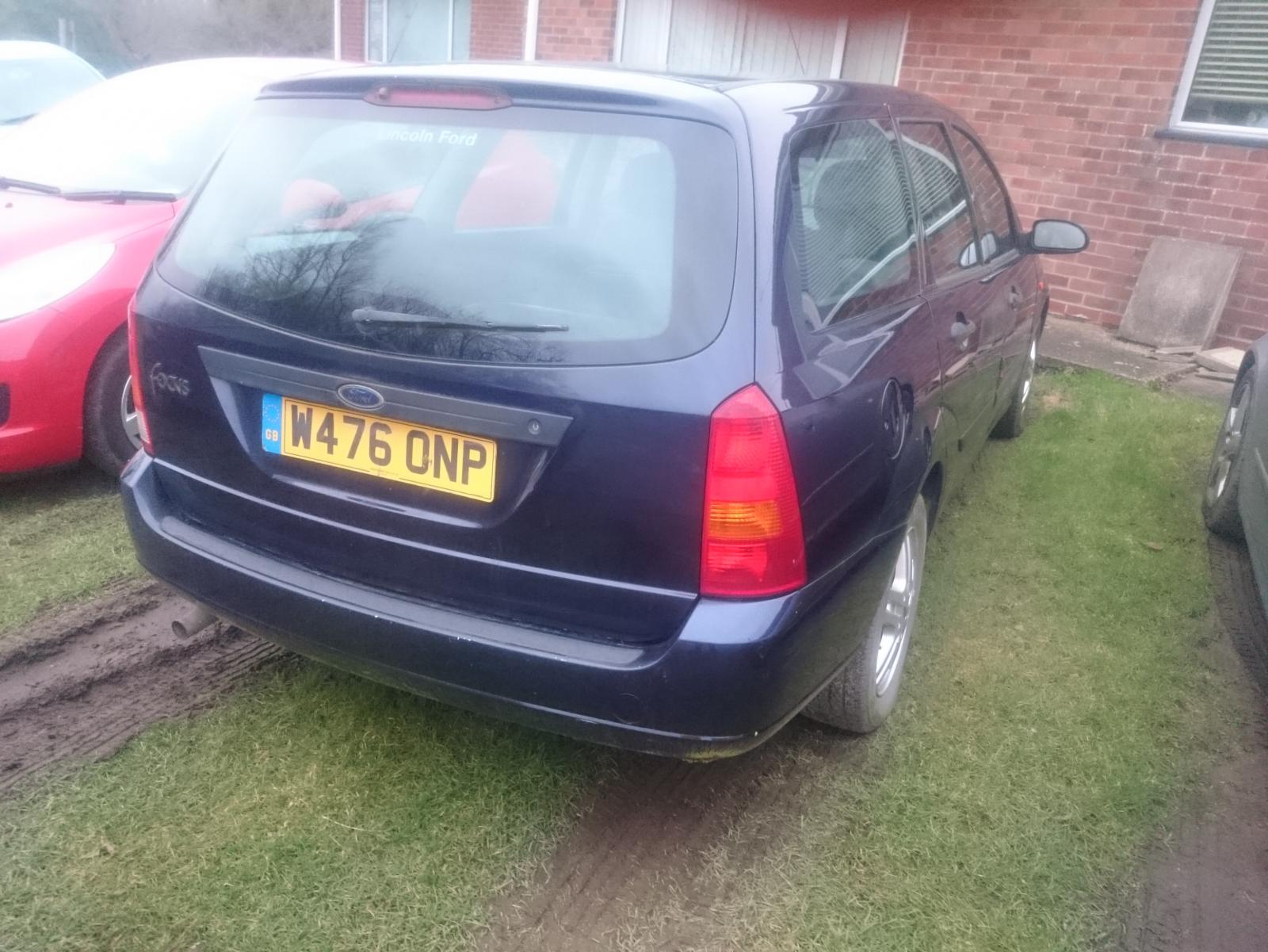 Next up is a slightly dogeared Berlingo Multispace, it's the 1.9 dw8 engine, and has covered 151k £650 OVNO
Remote locking & both keys
Electric windows
Cd player
Errm...
Big boot
I've given it an interim service, a new spring, replaced the master cylinder and the brake fluid, new front discs & pads, put 2 part worn tyres on the front, done the tracking and am now in the process of giving it a through clean inside and out.
Faults that i'm aware of are that the RH mirror is damaged, the scuff on the LHR quarter panel, the engine is quite oily (most of them are, but I always mention these things up front). It is due a cam belt at the next service due to age.
I am located in South Lincolnshire, close to either Boston or Lincoln for public transport access.
Any questions, please ask.