Jump down to post for details:
http://autoshite.com...-2#entry1448442
[Split-off from the
What makes you grin? Antidote to grumpy thread
]
A box arrived for me this afternoon...
I need to think of a what to do with these...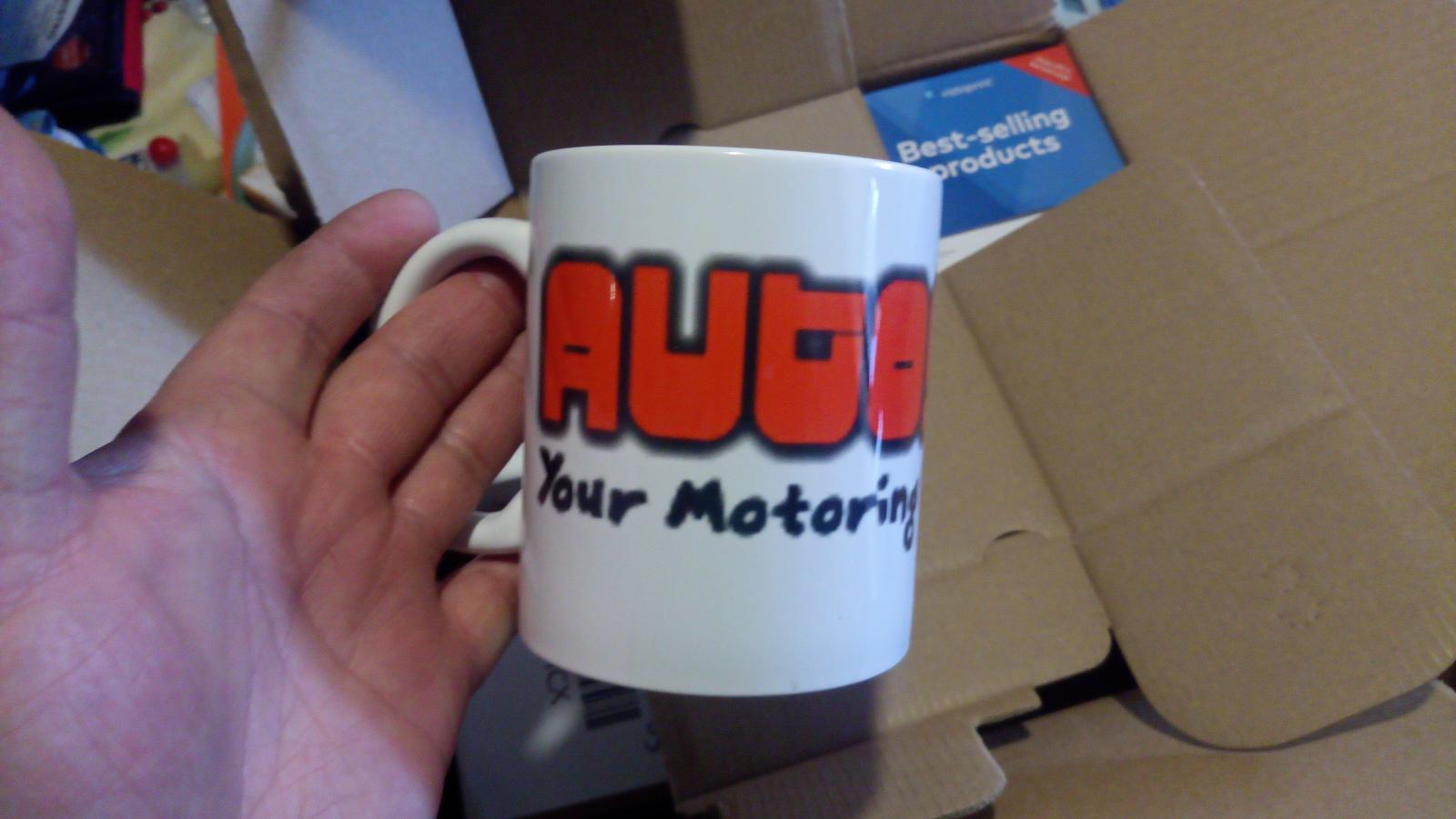 [Five arrived, I'm keeping one. So four spare. Competition or something?]
Roffle?

....if so, I'll have number 26 and a random.
Roffle is a good idea - first three numbers drawn and the bonus ball or something?
Swap for a NZ mug with either a fan tail a tui or s pukeko on it?
Mug roffle would be good and better for domestic relations...
Mug Roffle? I'm in!
Deffo up for a mug roffle.

I knocked the handle off my Belle & Sebastian mug (owned since 1999) the other week, and only the outside chance of winning a gen-yew-ine AutoShite mug might dry my copious salty tears.

I'm down to only my Haynes Cortina III mug, or else ones with cats on.

34 and 18, please!!
Spreadsheet for mug roffle numbers, please!