I was working at this point but in a low-paid job and the threat of redundancy hovering ever-closer so the massive insurance quote plus the possibility of of great big bills meant that the XM really had to go.  I never remember sales as well as I remember buys (much less exciting) but I think I got most of my £500 back.
Meanwhile I'd got wind of a very desirable BX - desirable in the minds of BX-lickers, anyway - a TZD Turbo estate in Olympic Blue, for a ludicrously small amount of money.  It seemed too good to be true but somehow it wasn't.  I made the journey to the posh end of Surrey to discover that the seller had bought the car when it was a bit neglected, patiently fixed all the issues, then it had sprung an LHM leak and it was just the last straw.  I understood the feeling - sometimes cars just don't want to be fixed and you lose interest - but I felt it was worth the tiny asking price.  Talbot came and had a look and was confident that he could sort the leak, so colleckshun commenced.  It would have been an epic thread and I think of it every time I get tailgated by a brand new Range Rover.  I bet he still hasn't cleaned the LHM off his windscreen.  Memorable for stopping for LHM more often that I stopped for diesel.
This very rapidly became one of my favourite cars, blending a bit of classic appeal with a bit of Citroen fun and magic carpet ride with a lot of serious practicality and usability.  If they were galvanised and built out of modern materials I reckon I'd still have it.
As it was, I probably imposed on my friendship with Talbot to keep it running.  I probably couldn't have paid a garage to do all the welding and MoT repairs he did, and appeared to be willing to do in return for cooked breakfast.
Crossover post, with Talbot's C25, on one of my many house moves.
En route to one of the CCC events, with AdamskiBX and his CX.  Check out the stuff that used to live outside my Grandma's house.
Talbot didn't like his van on this lift.  I understand.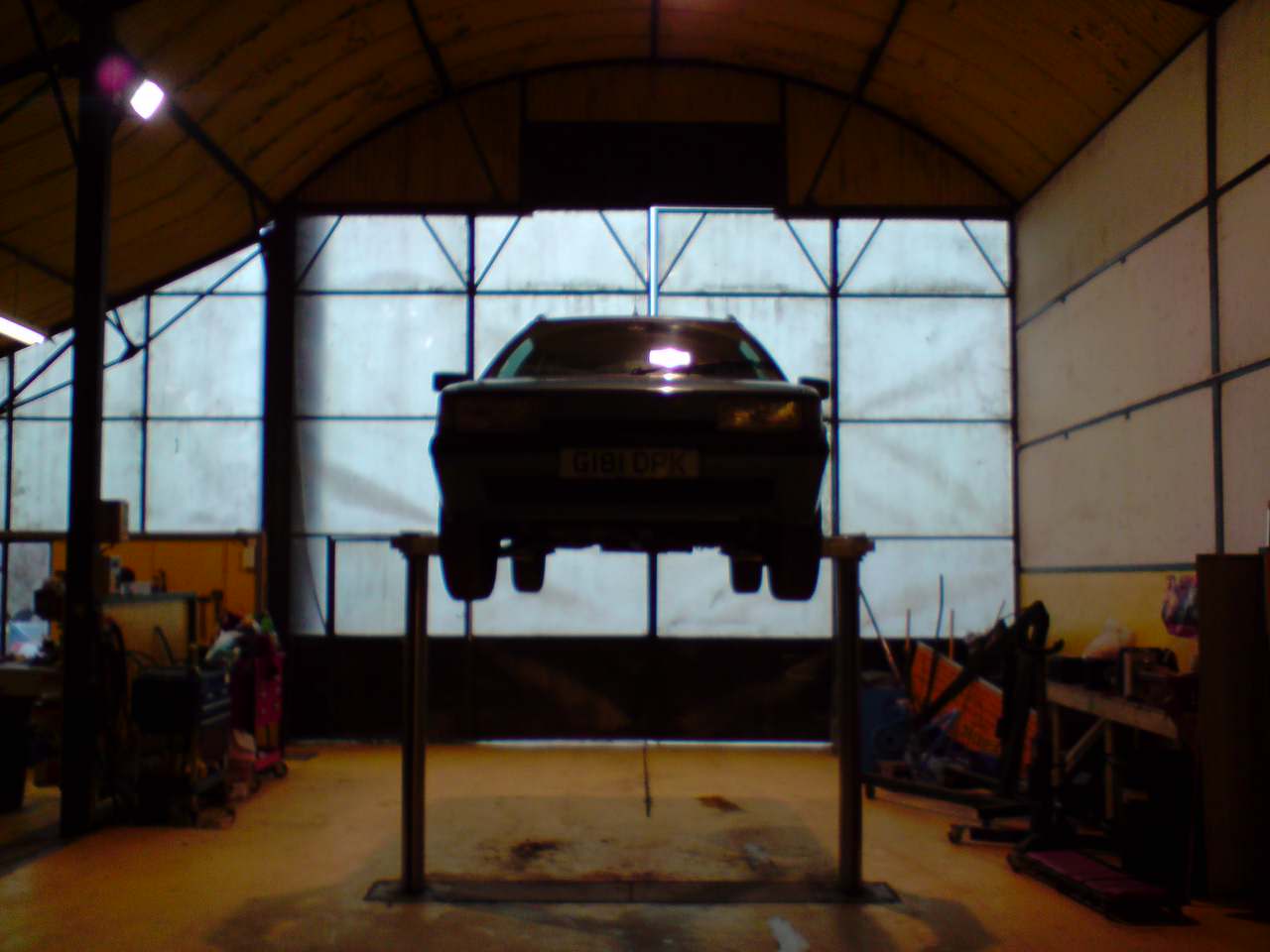 GR8 4 snokaos.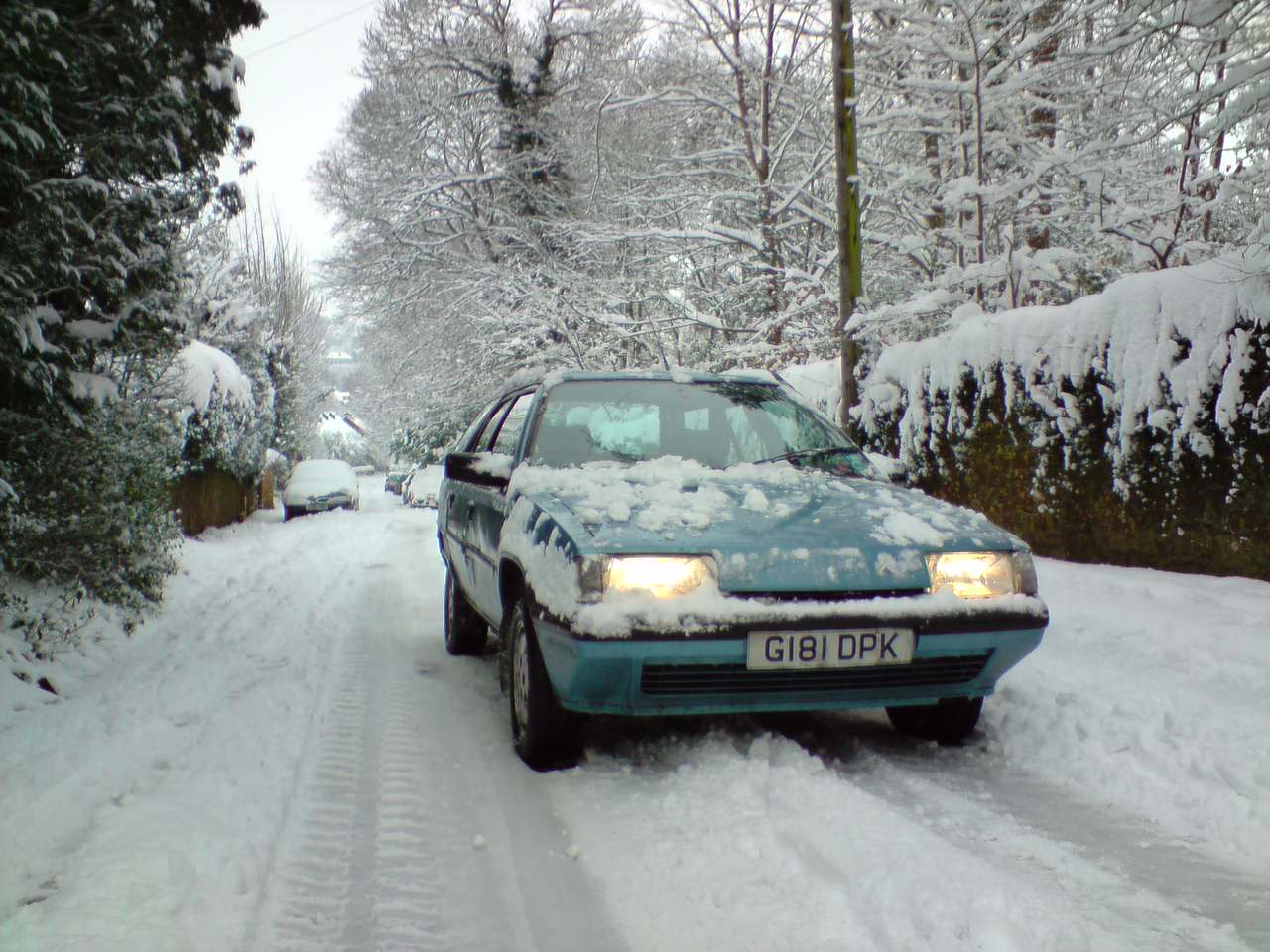 GR8 4 learners.
Mine was one of those ones where I had ample time to do the math and have that moment of "oh, this is gonna suck..." but nowhere near enough time to actually do anything about it.
That winter I had a very slow version of that.  I'd been fine on the way to work two days in a row, then on the third day I went just very slightly faster - like 3mph instead of 2mph - and had that experience until I crashed, very slowly, into a parked car.  Caused a couple of grands worth of damage to it compared to a smashed indicator lens on the BX.
This was, truly and honestly, one of the best cars I've ever owned and the one I remember with most fondness.  I'd have kept it if I could.
Estate cars are the best thing ever: this drives just like a BX saloon but there's enough space inside to live in it.  The XUD Turbo engine is a delight, and will run on anything between diesel and warm butter.
It started getting tired - lots of small faults at the same time - at the 125,000 mile mark and I was, as always, skint.  I was in my current career by then and earning decent money but paying off bills accrued during my crap-job era.  My dad was willing to help me out with a younger car, but he didn't want to put money into what he saw as an end-of-life vehicle.
The guy who bought it promised me he'd do it up, but I saw it advertised in parts on other forums within hours of him picking it up.  That still hurts a bit.