Probably about time I did a thread about this. In about September time I was looking for another 605, as I'd really been missing mine. One really clean looking one with sub-100k miles was located in Kent by my other half, and I made an appointment to see it. I phoned the chap up to ask if we were still on and the reply was: "No, I've changed my mind, I've scrapped it."
There was this really nice 405 for sale (also in Kent) that I'd had my eye on as well. Out of spite more than anything else, I drove down in the V70 to look at it.
Here's what I found: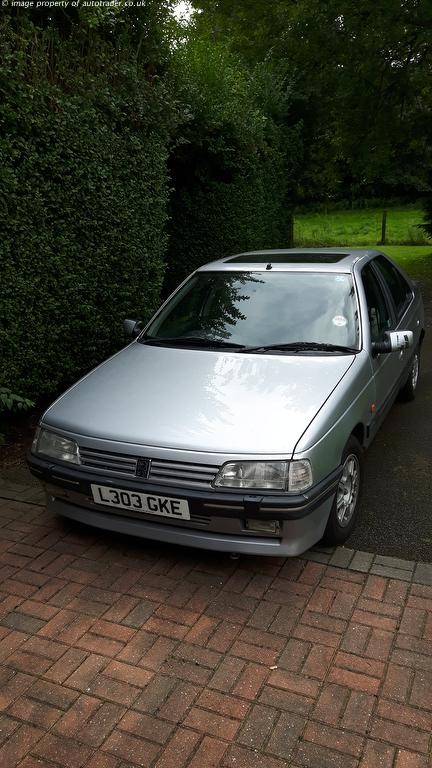 It had the nicest story ever. It was being sold by an elderly lady, who only went in it once a week by her daughter when she driven to the shops. Prior to that it was her husband's car, who owned it from 1996 up until his death in 2008. Before the husband, it was owned by his friend who worked as some sort of manager at Peugeot Talbot UK.
A Peugeot dealership showed it off as part of a display when the 407 came out, which is a nice bit of history to have.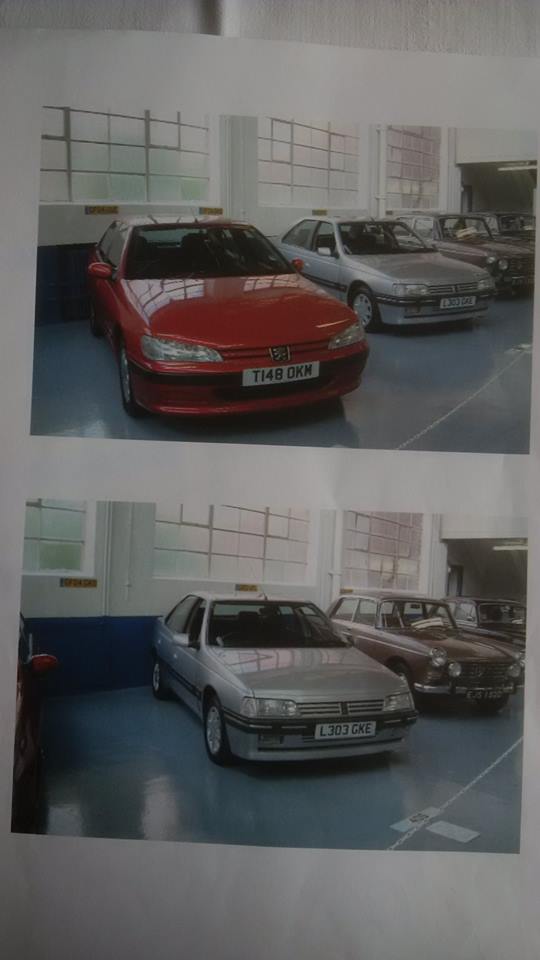 Their son, who was selling it for him Mother had a tear in his eye when he told me all this. They'd be keeping it if she could still get in and out of. Some people had phoned up wanting it for the rare STI seats and door cards, so he was thrilled when a genuine car person came to view it.
The only faults they were aware of was a heater that sometimes went on strike and a sticky rear window.
I didn't even haggle and said yes before the test drive was finished...
The next week we went to collect it, and the drive home went smoothly. Once I got it home, I couldn't resist a little photoshoot.
But enough sentimental crap - it was time to get down to business. The non working heater was quickly traced to a thermostat that n'march pas. Since then, we have a new problem. The heater has two modes: off, or "extremely on". Leave it on too long and you'll get a waft of boiling vanilla scented air freshener in one of those nasty little bottles that I can't be arsed to unclip from the air vents. My other half thinks it's "part of the car", and seem as we have shared ownership of it, I dare not mess with her vial of vanilla Carplan shit.
The front brakes also had a habit of binding (to the extend one had to rev the car in drive before it went anywhere). I could see it flying down the drive and ending up in the lounge if I wasn't careful, so this went on the to do list. They also made a nasty clunky feeling under the pedal at low speeds. Not nice.
The rear end caps on the sills are needing attention as well.
We've also started to fill the house with 405 trinkets and general bollocks. More on that later.
Last week it went in for a service and a new aux belt. I also instructed the garage to look into the sticky brakes.
A lot of swearing happened from Stefan, the mechanic I use, as the bottom pully was bollocksed and didn't want to move. That's arrived so I'll see how it goes when it spoils his day again next week.
Taking the front brakes apart and rebuilding them has worked, they don't stick or clunk! Hurruh!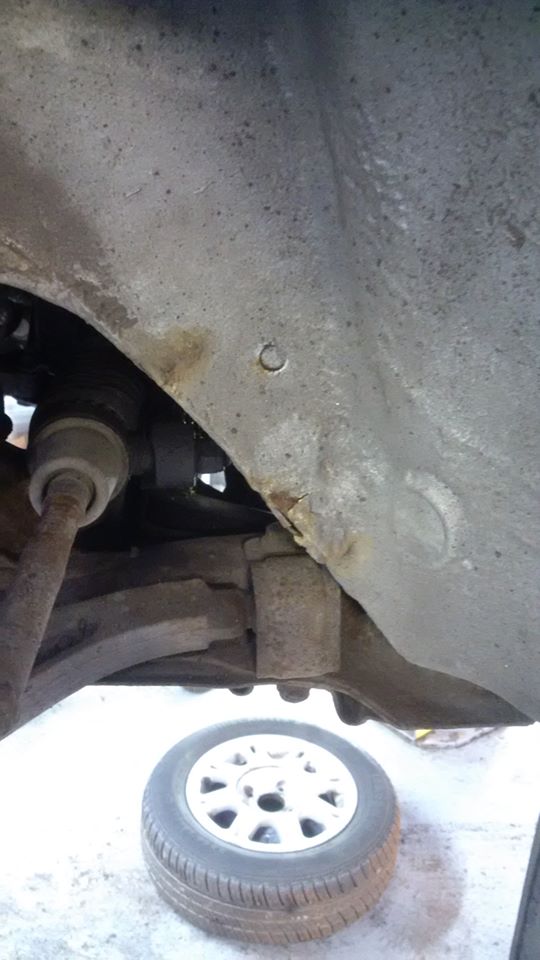 But what's that nasty looking brown stuff?
Fuck you, rust. It's been undersealed since this photo and will be done properly in the better weather. This should get it through winter - or what's left of it.
Anyway, this is what it looks like now after some TLC.
And this is what it looked like two hours ago after I took it out to stretch its legs. Yes, that is an original dealer sticker!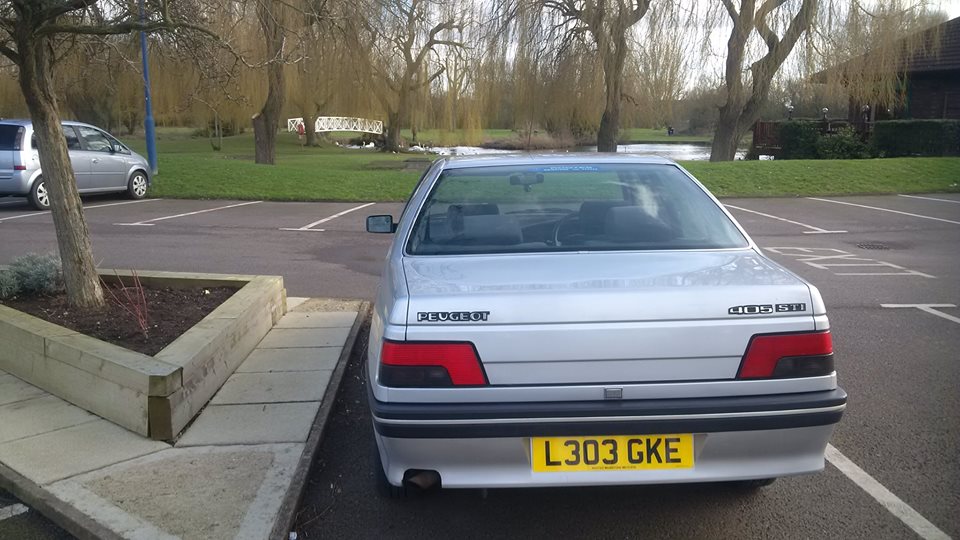 I love it, and so does my girlfriend. It drives really, really, really well. It feels like a new car to drive, and is far more quiet and modern feeling than I was expecting it to be.
So what's next? Mechanically, it's sound, so I'm free to sort the body work and make it shiny and nice. Once the small amount of grot has been done, we're replacing the front wing. We have one from old new stock in the downstairs loo, unpainted. That will going to a bodyshop in the Fens which has a spectrometer.
I feel a little bit mad sinking money into a 405, in a quest to make it "perfect" - but I guess that's what Autoshite is all about?