I was going to post this up on Sunday evening at the same time as the Stilo and the van, but didn't because Brammy had just posted a for sale thread for another red M reg 5 door turbo diesel 205 and I didn't want to tread on his toes. Now that it looks like it'll be a little while before his is tested and ready to go, I thought I'd give it a whirl. Realistically mine is a lot more of a project than his so probably not in really direct competition anyway.
Anyway. Let's get the bad bits out of the way first, then if anyone is still reading after that I'll list the good bits.
-It's done 197,000 miles.
-It has some rust which will need sorting for its next test. Worst bits are towards the rear of the inner sills, which I was able to push my fingers through, but it may well need welding in other places too - there's a bit in the corner of the boot floor which looks a little dodgy.
-The power steering is leaking from the rack. I can't tell whether it's the rack itself or one of the pipes - accessibility isn't too great. This would also definitely need sorting for a test - fortunately a gentleman on this very forum has a decent PAS rack for sale for a very reasonable price.
-There is a wheel bearing type noise from the offside front. I'm not sure if it's actually a bearing, but that's what it sounds like.
-The reversing light doesn't work.
-It really needs a new battery (065 size). The one on there will just about start it up from cold, but struggles with a hot start. (If anyone knows why old Peugeot diesels need more cranking to start when they're hot than for a cold start, I'd be interested to find out.)
-When the heater blower is turned up to max the battery light comes on dimly. Also the blower itself is a little on the feeble side.
-The (electric) front windows buzz up and down OK, but don't always go up completely straight, which means there can be a bit of a draught until you straighten them out by hand.
-The handbrake isn't brilliant. The footbrake works OK but needs a decent shove - it's been so long since I've driven another 205 that I can't remember if this is normal or not.
-It only has one working speaker, on the passenger side.
-I think the rear shocks are getting tired as it can get a bit wallowy over big bumps and juddery over smaller ones. Possible wheel balance issue too as it shakes a bit around 55, although it's fine above and below that.
-The bonnet release has broken, and the previous (giffer) owner replaced it with a bit of bent wire which tucks into the grille when not in use - function but slightly inelegant.
-The MOT runs out on 14th February so only a couple of weeks left.
OK, now to the good parts, such as they are.
-It looks presentable enough - there are some scabby bits close up but it looks decent from 10 yards away. It still has a full set of Peugeot trimz.
-Tyres are decent, and are Goodyear all round if memory serves.
-Engine, clutch and 'box are in decent order. It sounds OK and pulls like a train once you get past the turbo lag. It's actually had some money spent on it in the not too distant past, including a rebuilt (Lucas, sadly) injector pump a couple of years back.
-I've sorted most of the electrical bits which weren't working when I bought it. It now has working brake lights (contacts were corroded tae feck - better now, although the offside light isn't quite as bright as the nearside so could probably do with further looking at), rear wiper (mechanism was seized), screen wash (replacement pump), etc. Other lights, wipers, windows, central locking etc all work.
-I've fitted a new (decent quality Bilstein) front wishbone bush to replace the one that was knackered when I bought the car. It now drives much better / straighter than it did before.
-Apart from the battery and having to top up the PAS fluid, I've had no mechanical issues with it. I drove it back from Sussex when I bought it, and did 120 miles in it last Saturday, as well as using it to run to work in for a while, and it's been fine. It cruises easily at* the legal limit and is bloody good on diesel too.
I've set the price at what it owes me - it's cheap for a running 205, but it does need some loving. I had intended to keep this but the work it needs is a bit involved for me to do myself and with my hours being reduced at work I'm not sure I can afford to pay someone else to do it.
Here's some pics: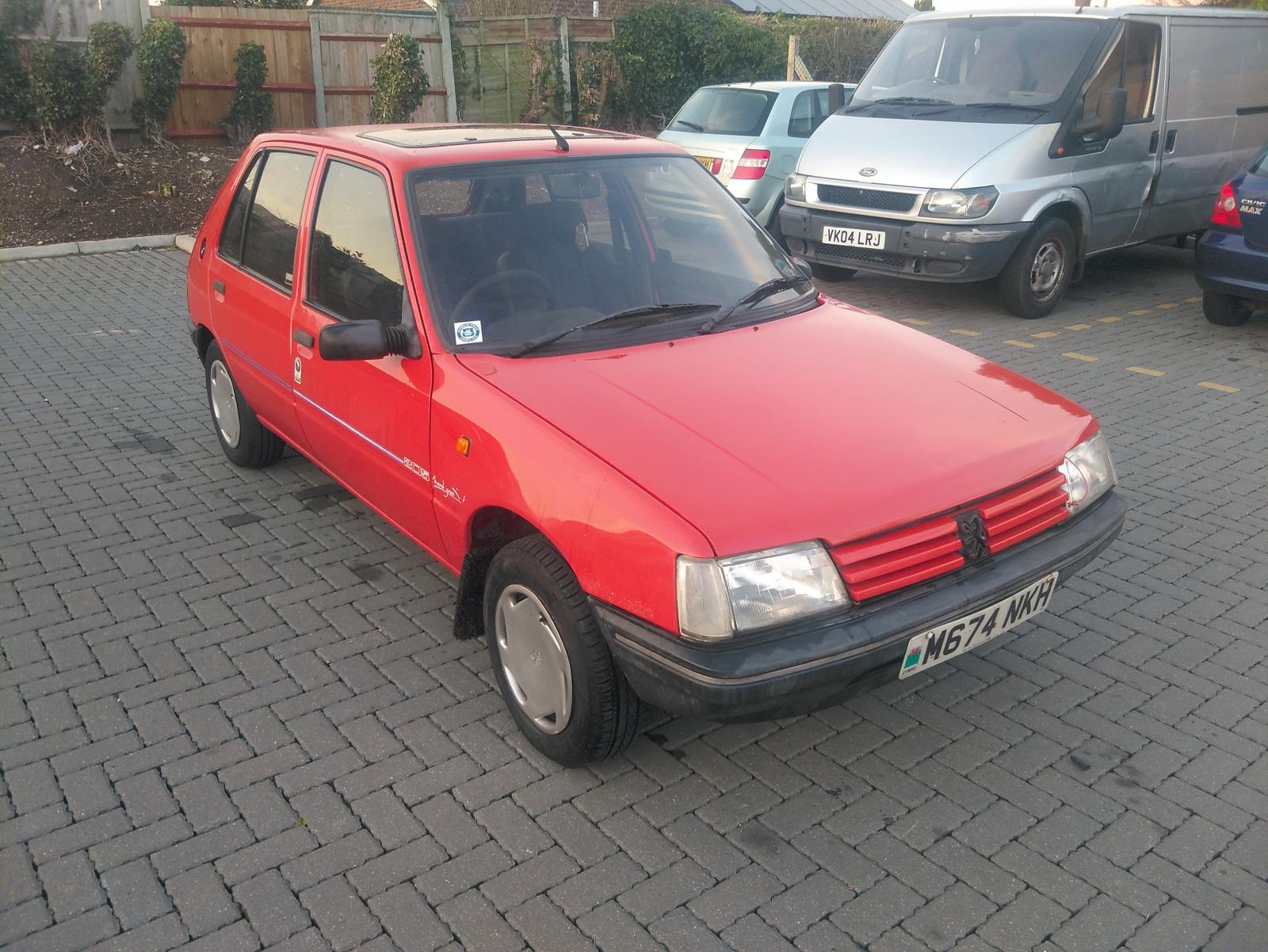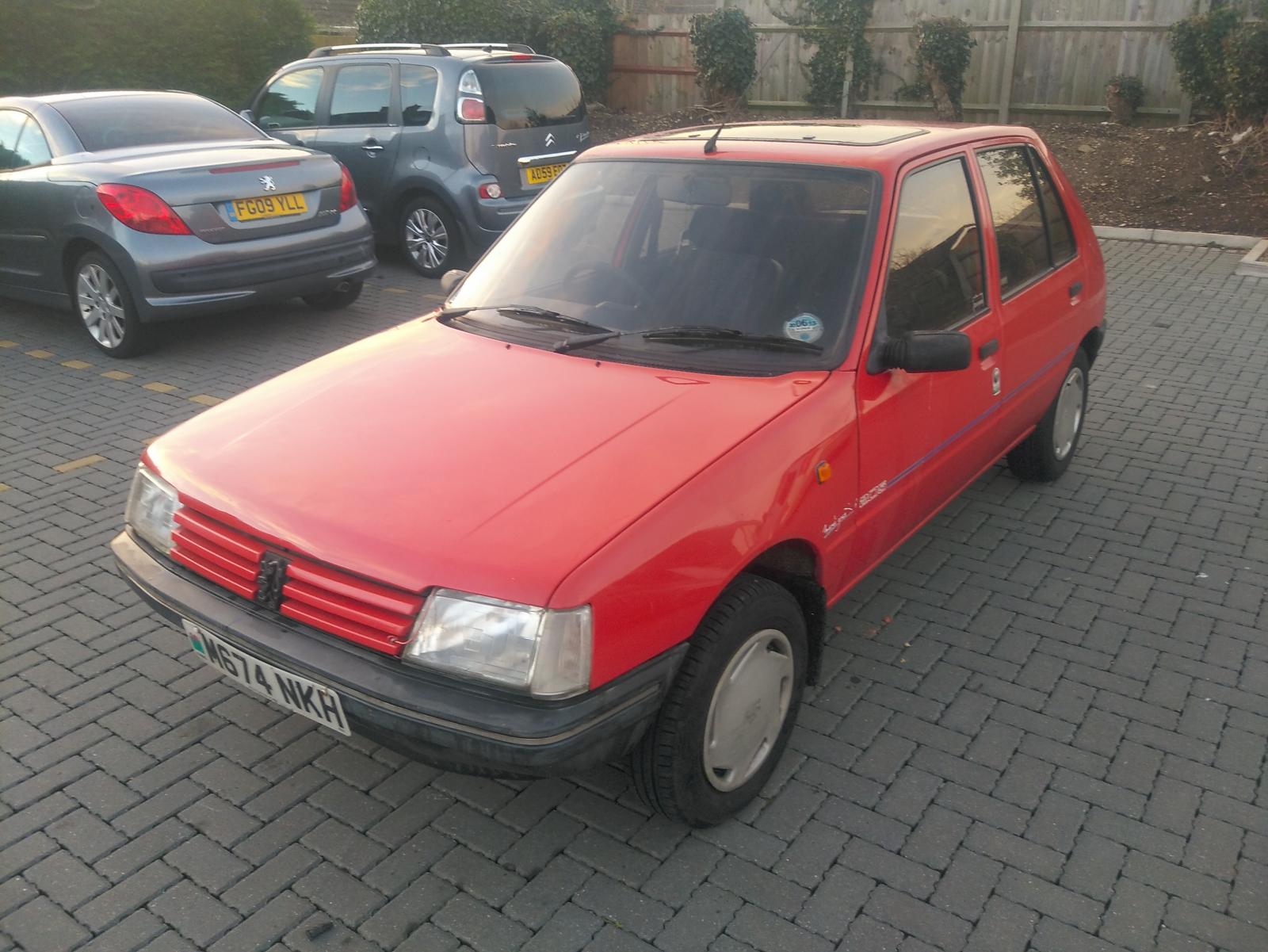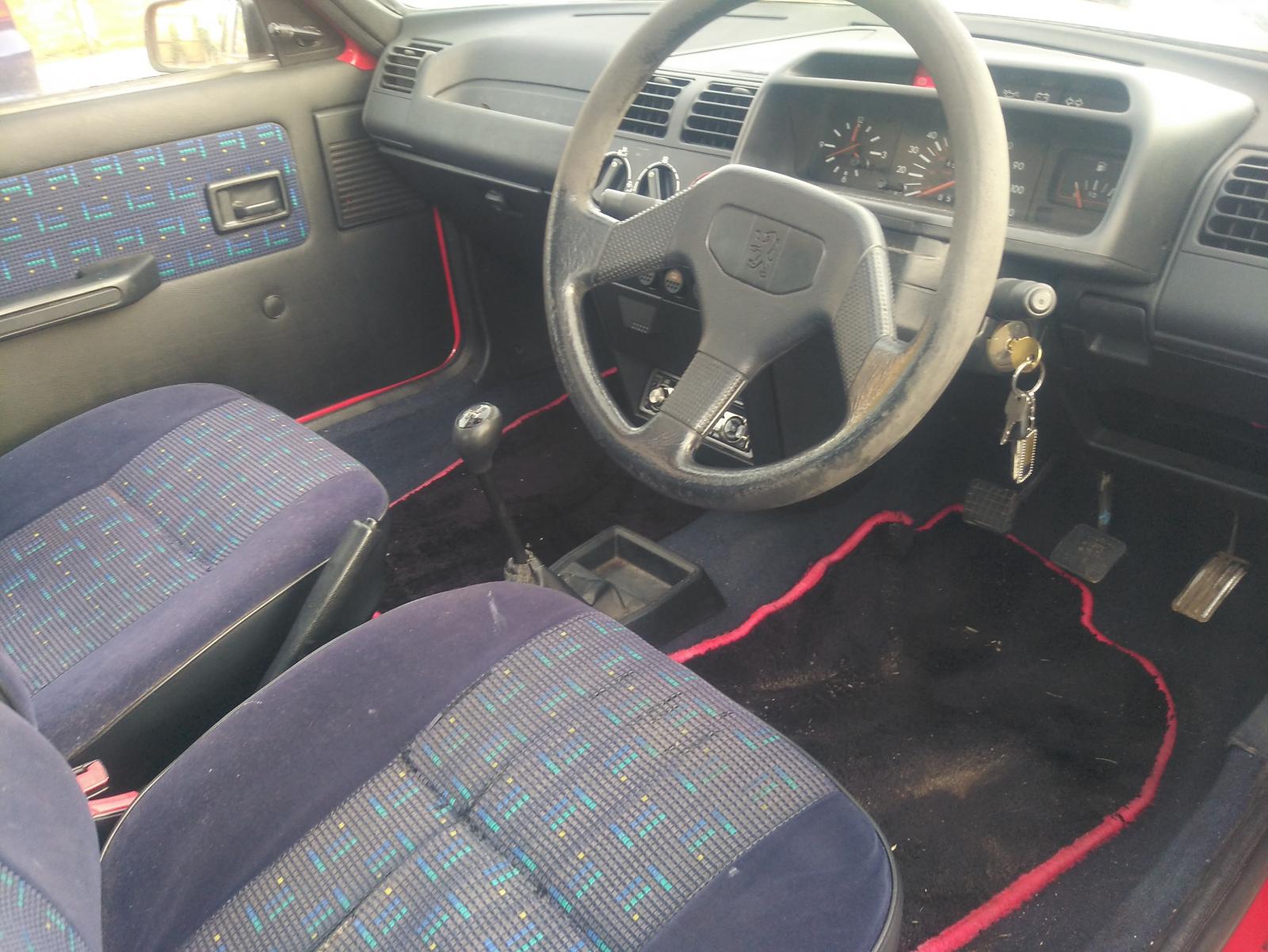 In NE Norfolk, as always.