So, getting flashed at by a random bloke probably isn't that funny. But, the photorealistic suspect is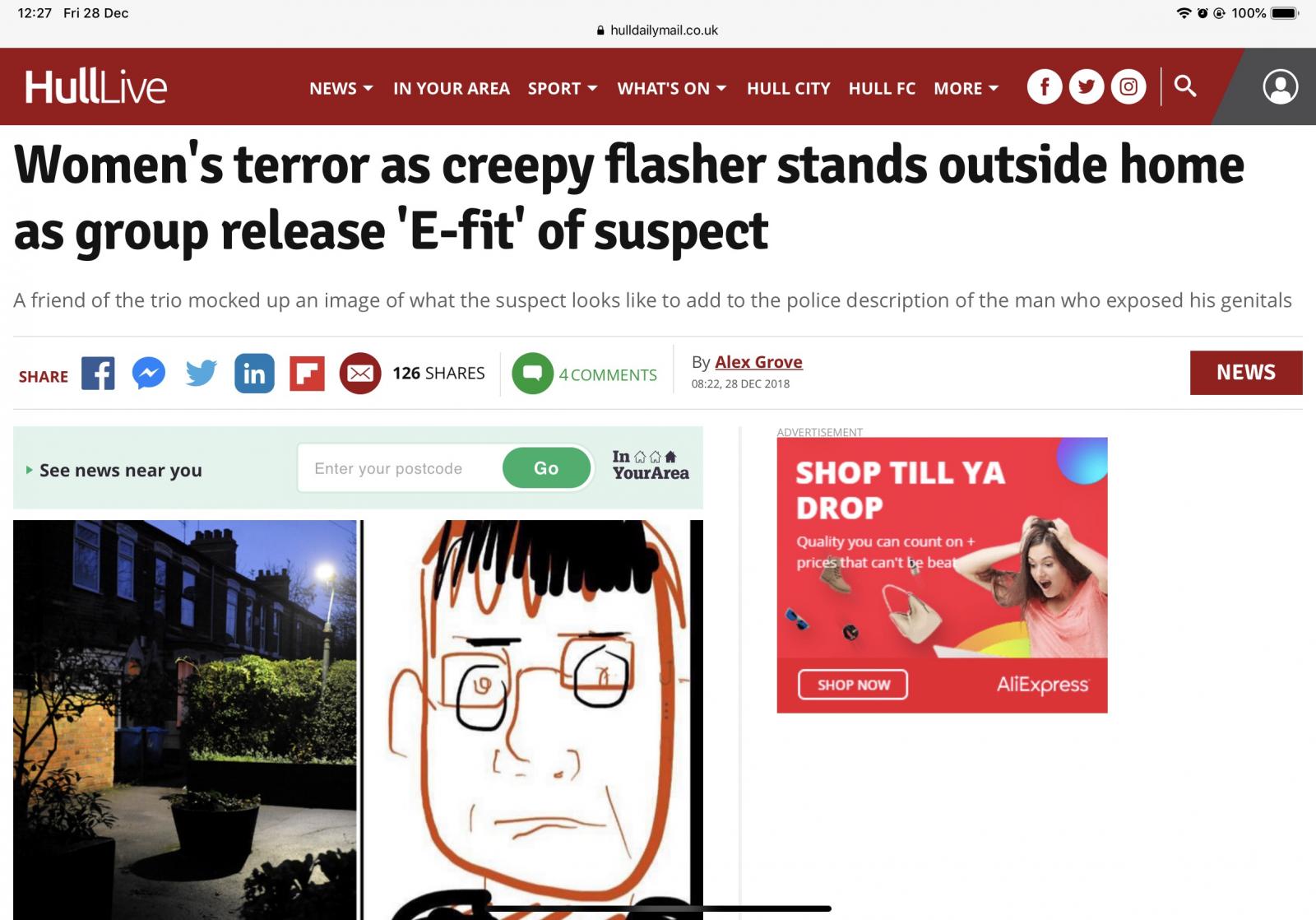 Fuck me, this is a turn of events.
It was only bloody Pawel!!! (Allegedly)
I like the idea of them bringing a bag of dildos in a plastic bag into the court as evidence.