Where do I begin?

Well, I turned 30 on Monday the 15th. On Saturday the 13th I was in the pub with Tayne and a couple of my other friends.
When Tayne turned up he said "I haven't got you anything, but depending on how the evening goes, I might be giving you my BMW"

At first I was confused, then he explained he'd bought a ticket for a raffle, and that he was giving me that ticket.


It only went and bloody won! Even better, I've had thoughts of another E36 at the back of my mind since me and 17-Coffees bought the 316i back in 2016.




So this morning, we set off to collect it.






After having a good poke around Tickman's workshop in Forfar, including 320touring's Morris Oxford, we went for lunch. Here it is in all its glory*.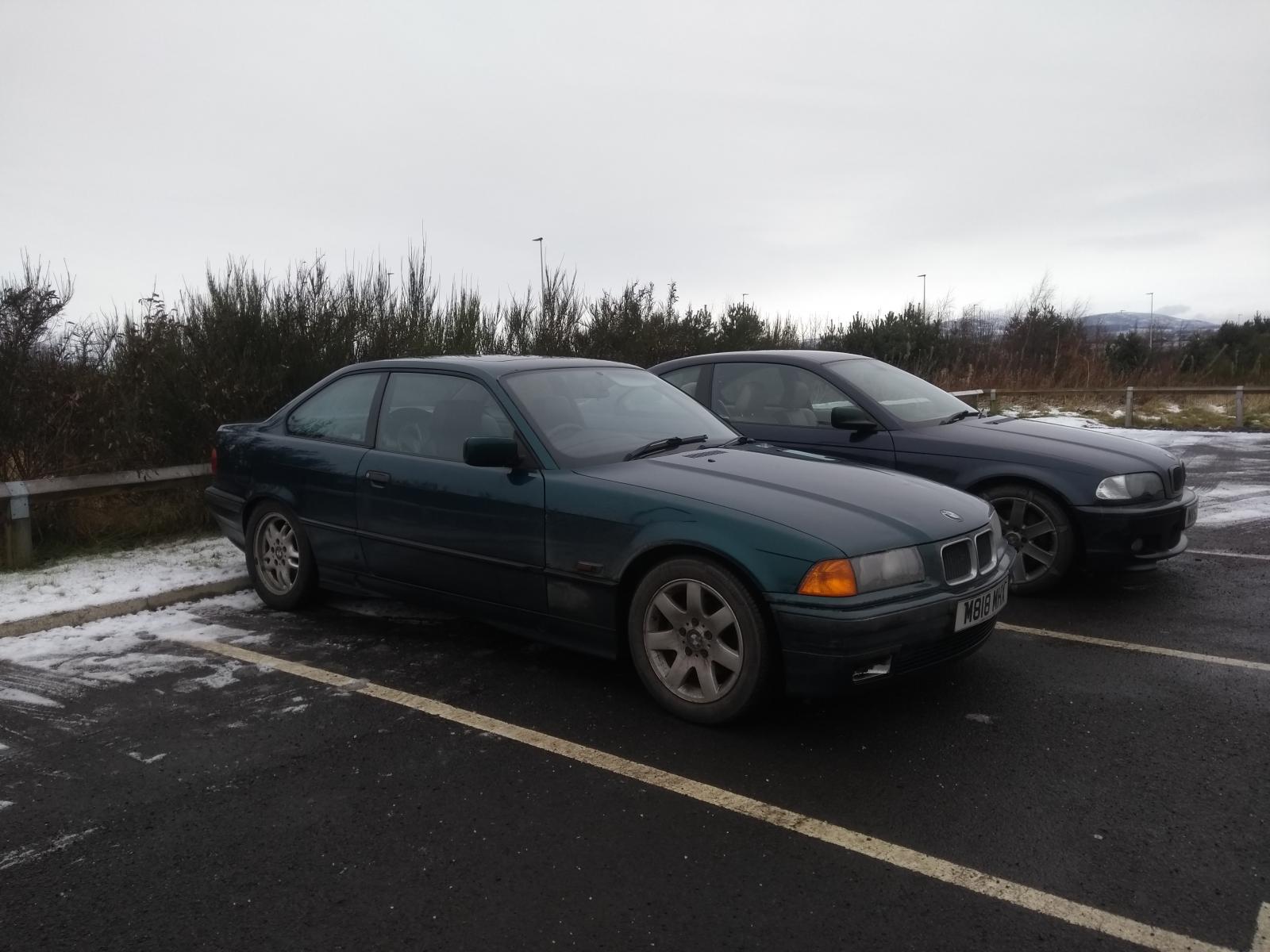 After lunch, it wouldn't start. It was totally dead, not even any dash lights. This is a photo of Tayne trying to start it.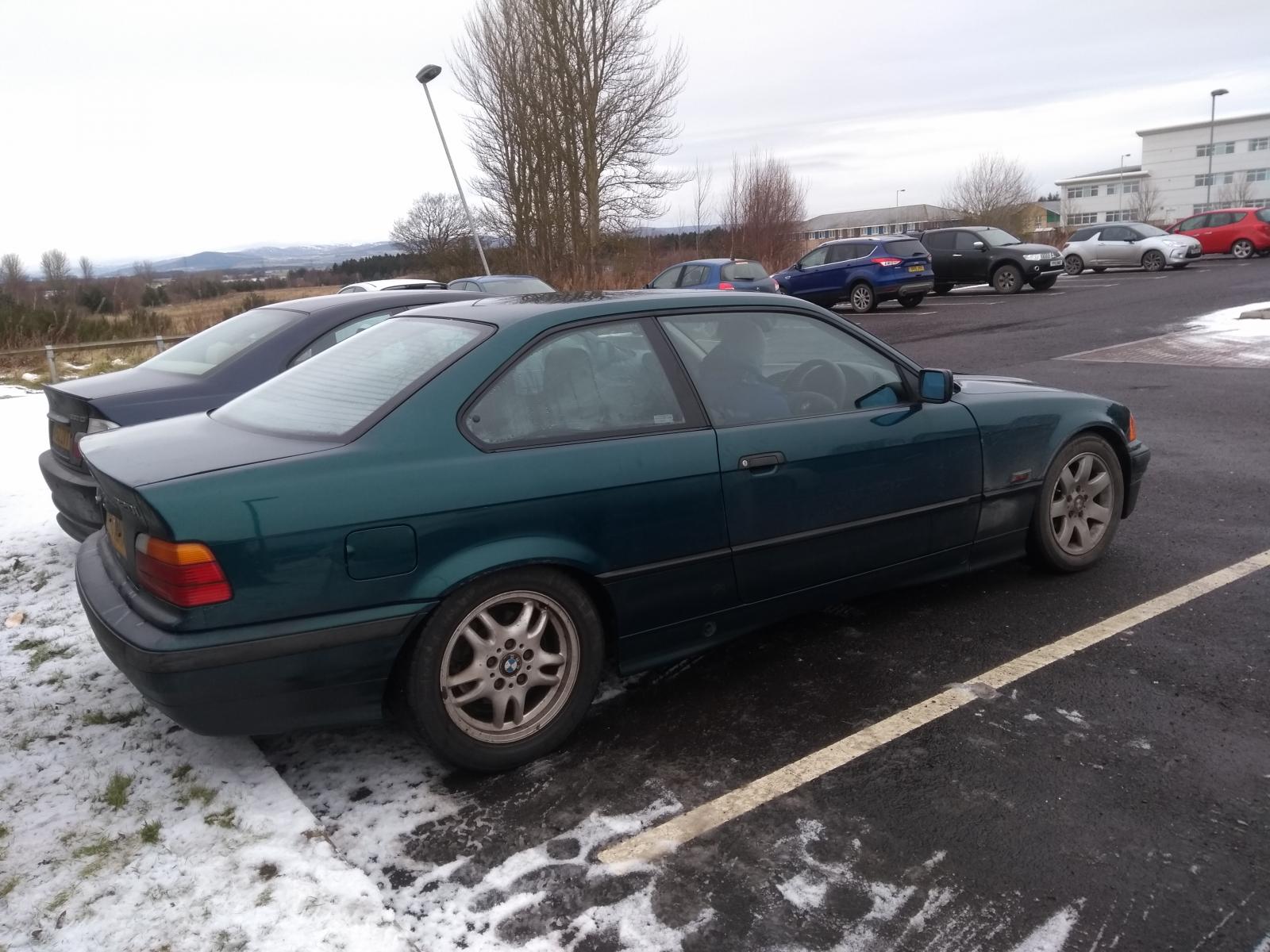 Turns out it was a loose negative battery terminal, which we only diagnosed when connecting jump leads to it. It was then secured* using some duct tape.

Afterwards, it made it back to Aberdeen fine.






It's now dumped on 17-Coffees' driveway, keeping the white 316i company. It needs a bit of fettling:

- Bonnet does not open
- Windscreen washers do not work (may just be empty)
- Driver's window and electric mirror do not work
- Brake judder above 50mph
- Tracking is way out

Even better* is that the MOT is only valid until the 12th of February! It drives nicely apart from all that though. Pulls well and shifts through the gears smoothly. It's also very secure, as it has an interesting technique needed to start it. Basically, you have to hold a fob up to a small red light until the light goes out, put one key into the original ignition barrel, then there's a bit of an ignition barrel hastily bolted to the other side of the steering column, which you put another key into in order to switch it on and start it.

Inventory of other things provided with the car:
- The other 2 5 spoke wheels
- The other 2 7 spoke wheels
- Another tyre
- 2 floor mats
- 3 screwdrivers
- 2 shopping bags
- a can of deodorant
- a butter knife

It's also utterly fucking minging from all the road grime now.