1958 Pontiac Safari
But the sloping tailgate is a nuisance impeding load space. So, one must have an estate fit for one's Estate. You could have an Alvis with Jensen body: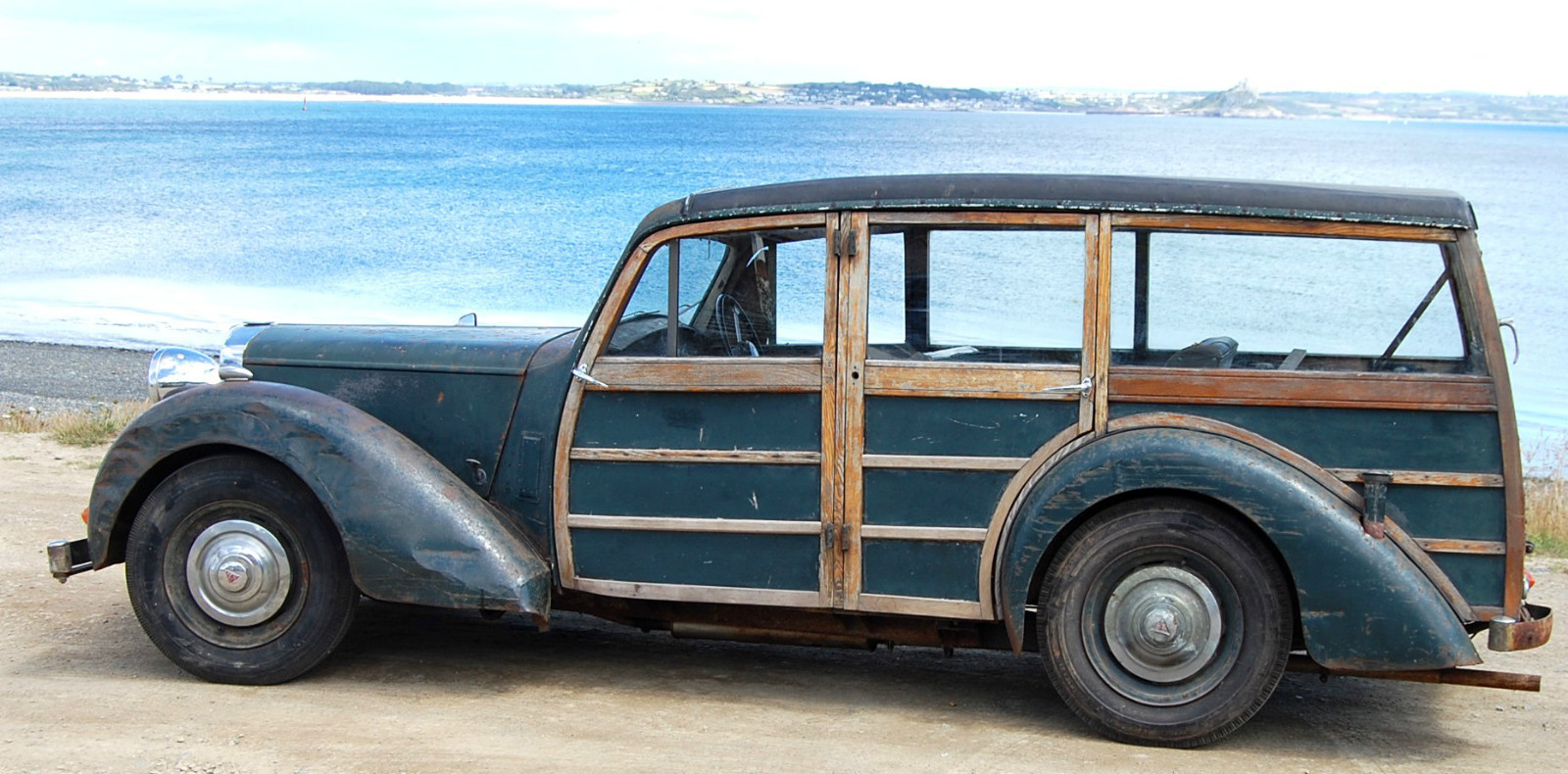 Sporty Lea-Francis with twin cam:
If sir required to move 9 people, a 6-cylinder Morris Isis would suit:
And yes, in pre-war years, Ford would offer a station wagon on the V-8 chassis. But if sir did not want a mobile bonfire, he would have to wait until manufacturing technique improved to provide an all-steel body, in which case a large Humber may meet his requirements:
I think this small selection trumps anything produced since.