Fleet logistics this evening, which started with this lot.
I took the Rover to my rented lock up and did the swap with the Metro. My very brief prep for the FOTU involved filling the Metro with pez (treated it to some super unleaded) and a 20 minute wipe down and window clean.
I then evicted the ZX from my garage at home to make way for champagne beige loveliness.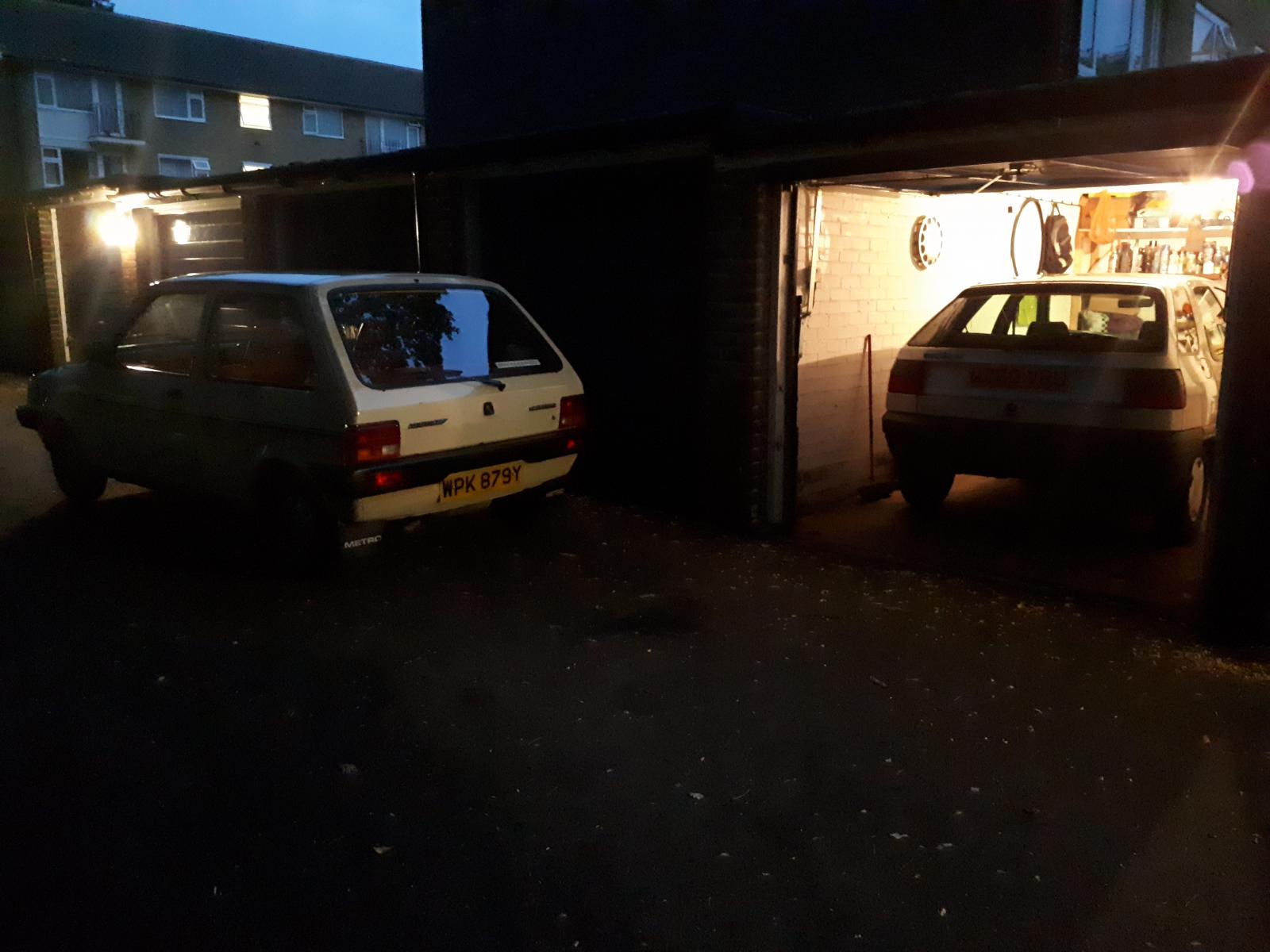 Pay day tomorrow, so I also took the Merc for a spin and some pez as it was on vapours. The low coolant warning flashed up. Oh here we go, the honeymoon period is over! Hope it's nowt serious...