Collection managed!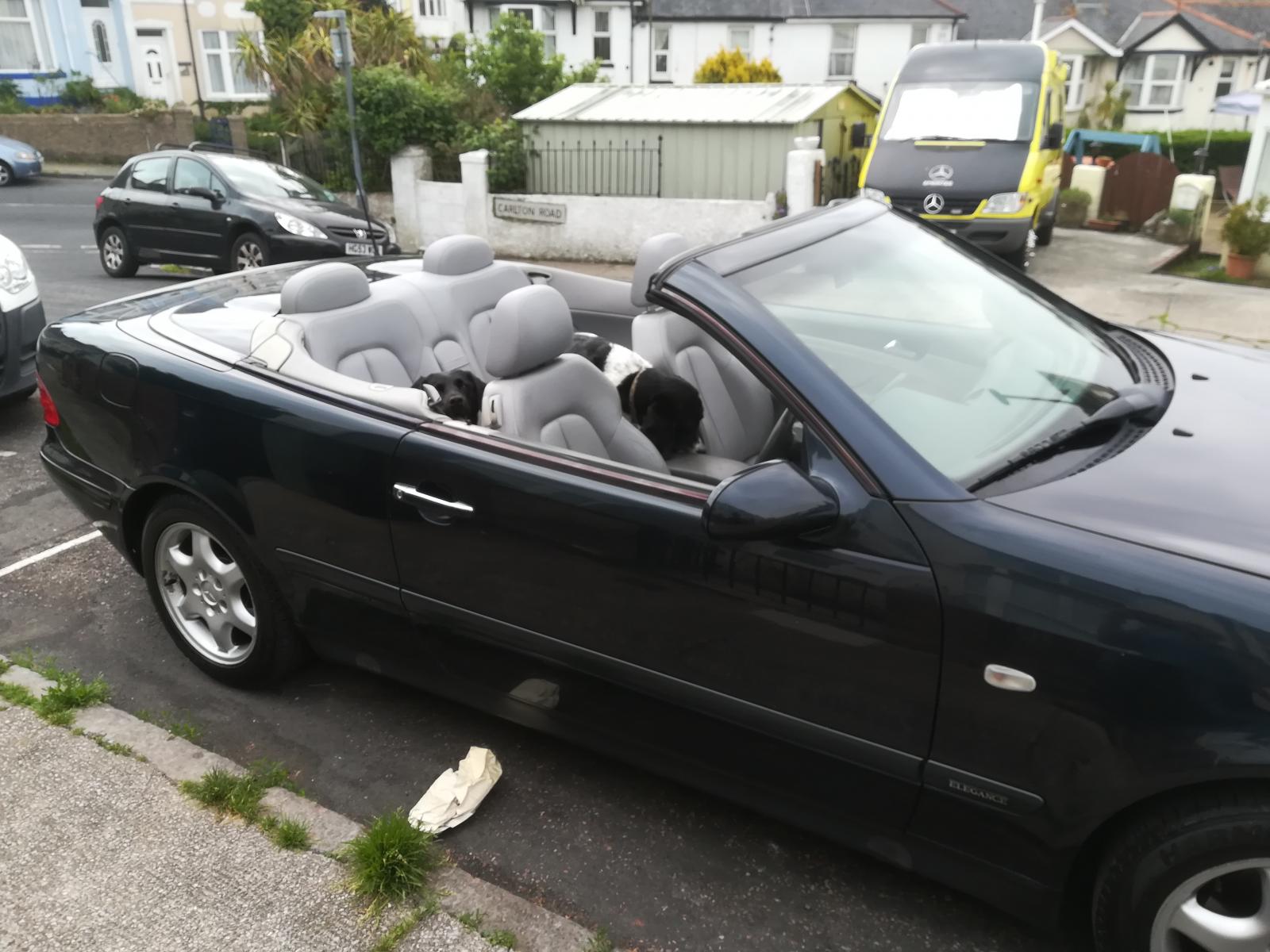 Phoebe and Chester love it: the rear window sills (cills) are the exact size for him to rest his fat head and spray drool down the side, while the seat is comfortable for Phoebe to lay down or stick her head out when she wants.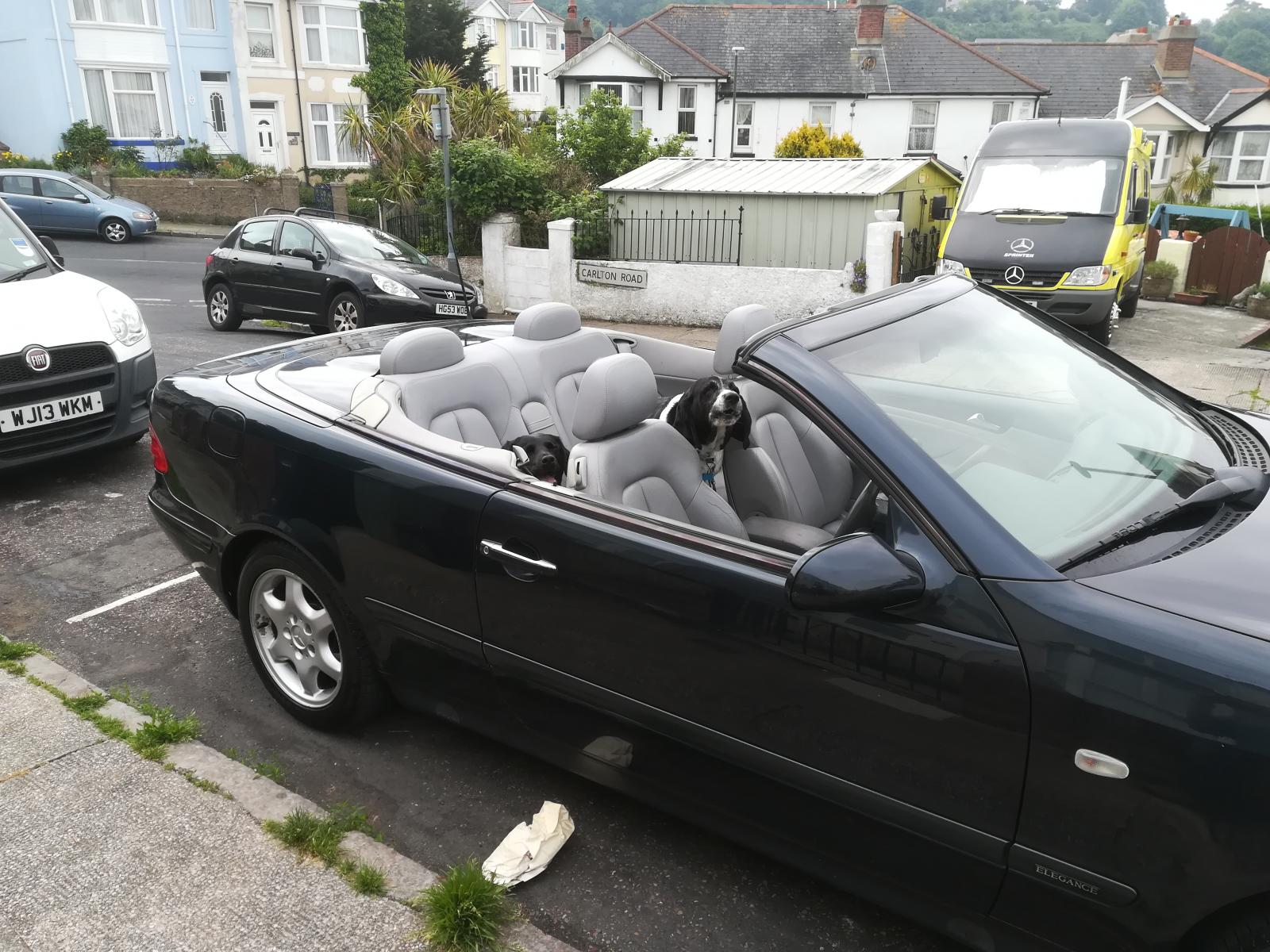 It drives really well, loads of go, 3 new tyres and 1 not very old, locking wheel nuts hacked off as key is lost! Interior is a bit scruffy but not KIA Magictits scruffy!

Will obviously get worse soon as muddy dogs and light leather....
Only thing it lacks is electric seats which I thought they all had? Just taxed it (£255 for the year) and it has a years MOT so good to go, just transferred the insurance from dollop to this dollop. Got a whole £4.91 refund

ABS/BAS light came on when I first set off and took ages to clear (new brake light switch probably needed) and there was so little fuel in it I thought it was going to conk... but it didn't, happily!
It's quite a nice colour: supposed to be met black but looks sort of grey/flint colour, but also looks blue some times, odd. Few rusty scabs on wheel arches and the back bumper is misplaced on the passengers side rear and it's got scuffs on the rear bumper. If I like it, then I'll get the bits done, if not it, it'll be a raffle! Start saving for tickets now!