Anyone interested in this?
2001 MINI Cooper 1.6 petrol. 130k miles, very tidy on the bodywork, MOT is out on Jan 8th 2018. We've had it 4 years but she bought a Fiesta Zetec S on Friday so it's time for it to go.
It seems to run ok, but can be a bit boggy when cold. ABS and brake light comes on the dash randomly. It'll want a pair of tyres for its test. Clutch doesn't slip but the pedal feels a bit high. It had brake pipes etc for its test last year. Half leather interior. It has aircon but it doesn't work, and the rear wiper has given up too. Be a nice first motor with a bit of fettling.
Location is Scartho, Lincs DN33, I can pick you up after 5pm from the train station no problems. Grimsby Town GMB if you want it.
Tea and biscuits provided as always
£500ish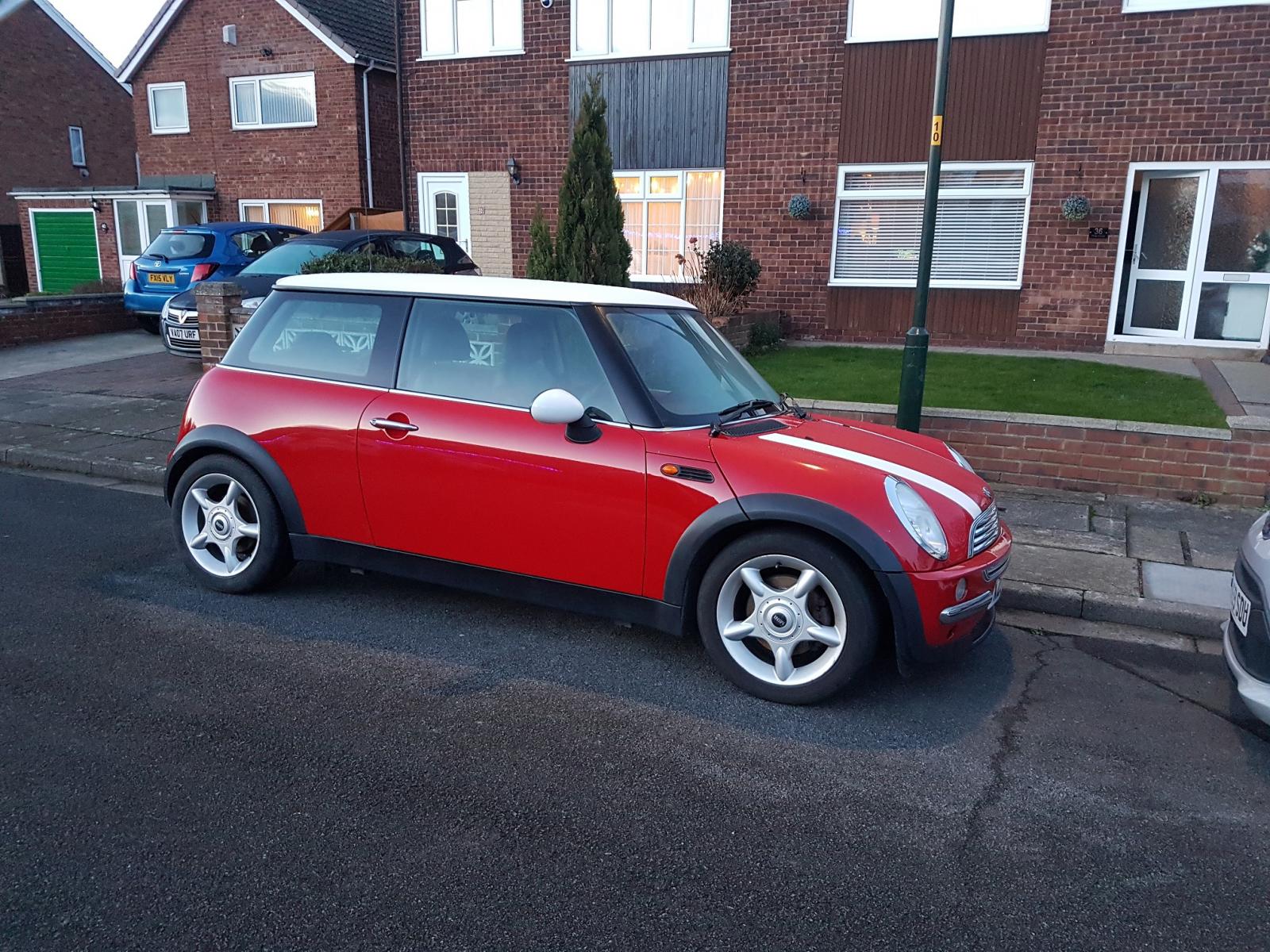 Cheers!
Mike

I've got a set of excellent correct size bridgestone winter tyres you can have for an extra 70 quid - theyre on 1 series rims so will need changing over though.