Rearranging stuff a little bit, and need an Estate for the Basset who comes to work with me now, so 2 wee motors up for sale.
1st- 2004 Panda Eleganza. Will be sad to see this wee thing go, as it's been trouble free and great on fuel. MOT'd till Oct 2018, alloys, roof rails,climate control with working Aircon, trip computer etc. New battery a couple of weeks ago,along with a thermostat as it was running a bit cool, and had rear brakes for its MOT.. Few wee marks on the body but polishes up really nicely and it's a bright blue which I like. Remote locking has been a bit haphazard recently, so might need a new key case but all works perfectly with the key. About 83,000 miles. All handbooks 3 keys .SV54NXY to check stuff.
£625?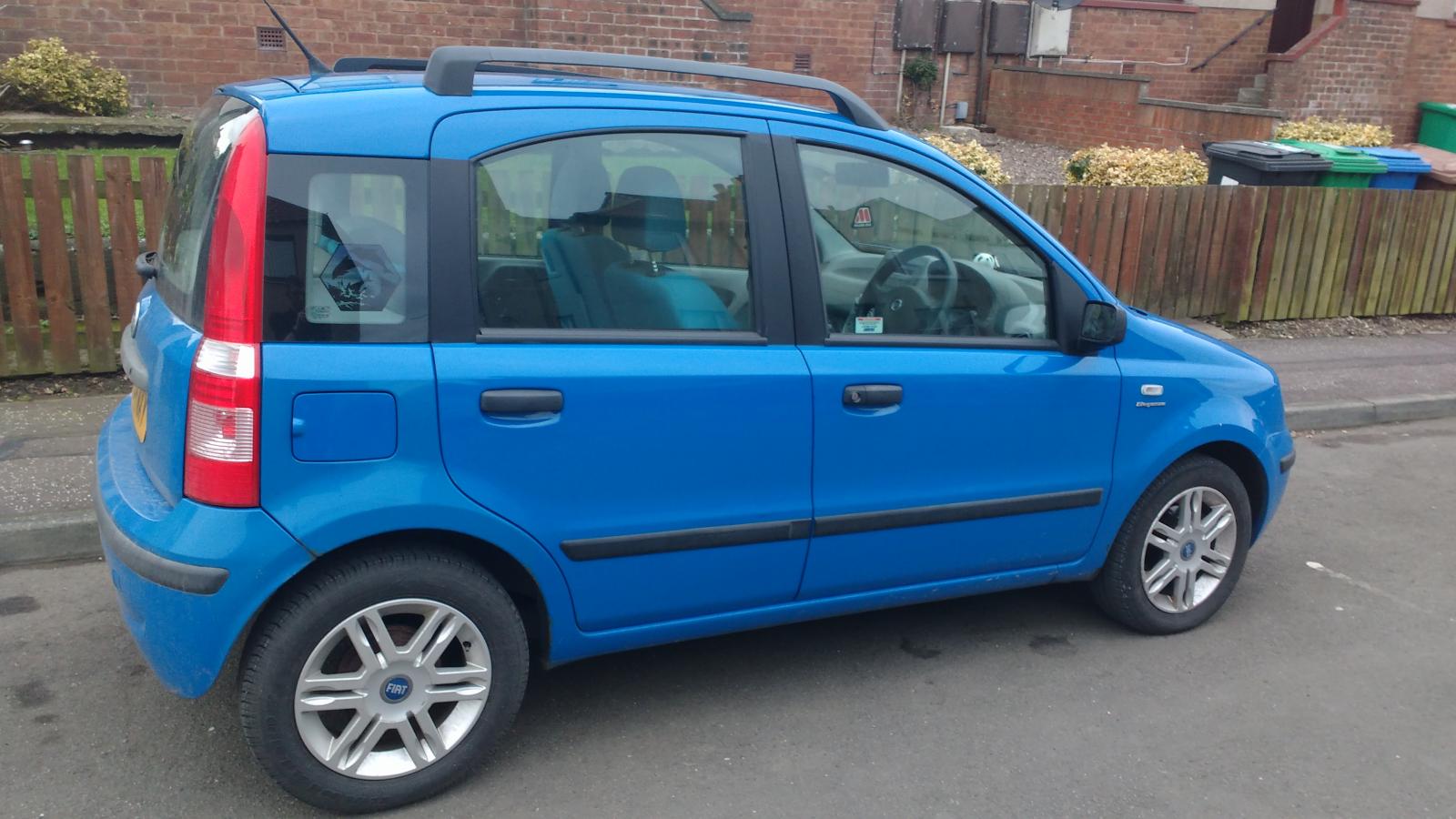 2.
Vw Polo 6N2 1.0.
As basic a Polo as you could get, but still has ABS,Airbags and power steering. No central locking,no electric windows..MOT'd November 2018. Engine is sweet with none of the usual VW tappet rattle, gearbox is also good and quiet,but 1st gear is a bit tight until you get used to it- been meaning to adjust the linkage for ages.. Has had new discs and pads, wheel bearing and ABS sensor not long ago, and it had a tap on the wing which was replaced with another used one the same colour. Sorted all the locks out too, and replaced the passengers window regulator. EML is on- comes up EGR flow... can't tell the difference in the running of it, but switch it off, and it comes back a week or 2 later and it flew it's emissions test at the MOT. About 70,000 miles. Y114XGA to check stuff. All handbooks,2 keys and even the VW plastic key is there.
£400?