Have you been struggling to figure out what to get that person from your office you've never spoken to for Secret Santa?
Been unable to find the perfect gift to show your significant other how you feel about them this Christmas?
Simply want a large executive motor to cruise about in to show the world what a high-roller you are?
This is your chance.
Unfortunately, due to the extortionate cost of insurance and incoming Triumph shaped replacement, I am having to part ways with the ex-RobT/barmatt/95 quid Peugeot Renault Safrane 2.0 RT Automatic.
It has a year's MoT, with no advisories, and just under 75k on the clock. It comes with electric windows and mirrors, climate control (with a nice and toasty heater) cruise control, ABS, remote central locking and an on-board computer that calmly lets you know when you are low on fuel, have left the lights on, or are about to suffer from a catastrophic vehicular meltdown.
There are a couple of niggles with the car, the first of which is that the rev counter needle is sticking, which I believe is caused by the plastic in front of the speedometer warping slightly over time, and not helped by a previous owner painting the inside of the instrument cluster with tippex and black whiteboard marker. This can be solved by removing the plastic from the front of the instrument cluster, but I didn't do that as I felt that I didn't really want to risk doing more harm than good. The temperature gauge also doesn't seem to be working, but that is probably caused by something else. I suspect that there may be a coolant leak somewhere too, as I had to top up the expansion tank after using it for a week due to it being almost completely empty. However I was unable to find any signs of any leaks around the engine bay after topping it up and running it for a while.
It doesn't have a stereo, but all the ISO plug sockets work, and another one should simply be able to be plugged in and work perfectly. If I were keeping it, I would have loved to put a period 90s head unit in, which wouldn't have looked too out of place.
I would also advise it has a service in a month or two, as I believe that the last one was last year (I will need to check RobT's thread from when he bought it).
Disregard this, 95 quid Peugeot changed the oil less than 250 miles ago.
Also, the automatic gearbox light occasionally comes on. I haven't noticed it causing any changes in how the car drives, as it changes gear very smoothly and with no trouble at all. This has happened since RobT first bought it, and he said pretty much the same. I reckon it is a case of the gearbox oil needing to be changed, as the boxes were apparently meant to be sealed for life.
After having written all that out, it makes the car sound like it is plagued with problems, but I am probably just being picky. It feels solid, is very comfortable (thanks to the very nice blue velour seats) and rides very well, possibly better than my 75. You could probably drive it as it is for quite a while, occasionally toping up the coolant as and when it is needed, but thought it would be best to tell you everything now in case there is anything which would be a cause for concern before entering the roffle. I used it for just over a week as my daily commuter barge and loved every minute of it, apart from accidentally setting the car alarm off in front of the head of HR one lunch.
It was kindly given to me by 95 quid Peugeot, and after consulting with him, we have decided that it should be roffled off on here to get my expenses back on it. The MoT cost about £55 (ended up as £65, as 15 miles later I found out that two of those new plastic tenners got stuck together), my insurance cost just under £65 for the 8 days I used it and storage for the last few months has cost £50. That means that my expenses have been just under £170. Therefore, I think that £3 a ticket is a nice round number which will be able to produce a little bit to put in the pot here and to buy 95 quid Peugeot a pint as thanks for letting me have this. As I said further up, I am gutted to have to get rid of this, as it is a bloody nice car, but it really isn't going to be feasible for me to run at the moment. Hopefully the new owner will keep it on here, as I would love to see updates on it and have the opportunity to have it back in a year or two.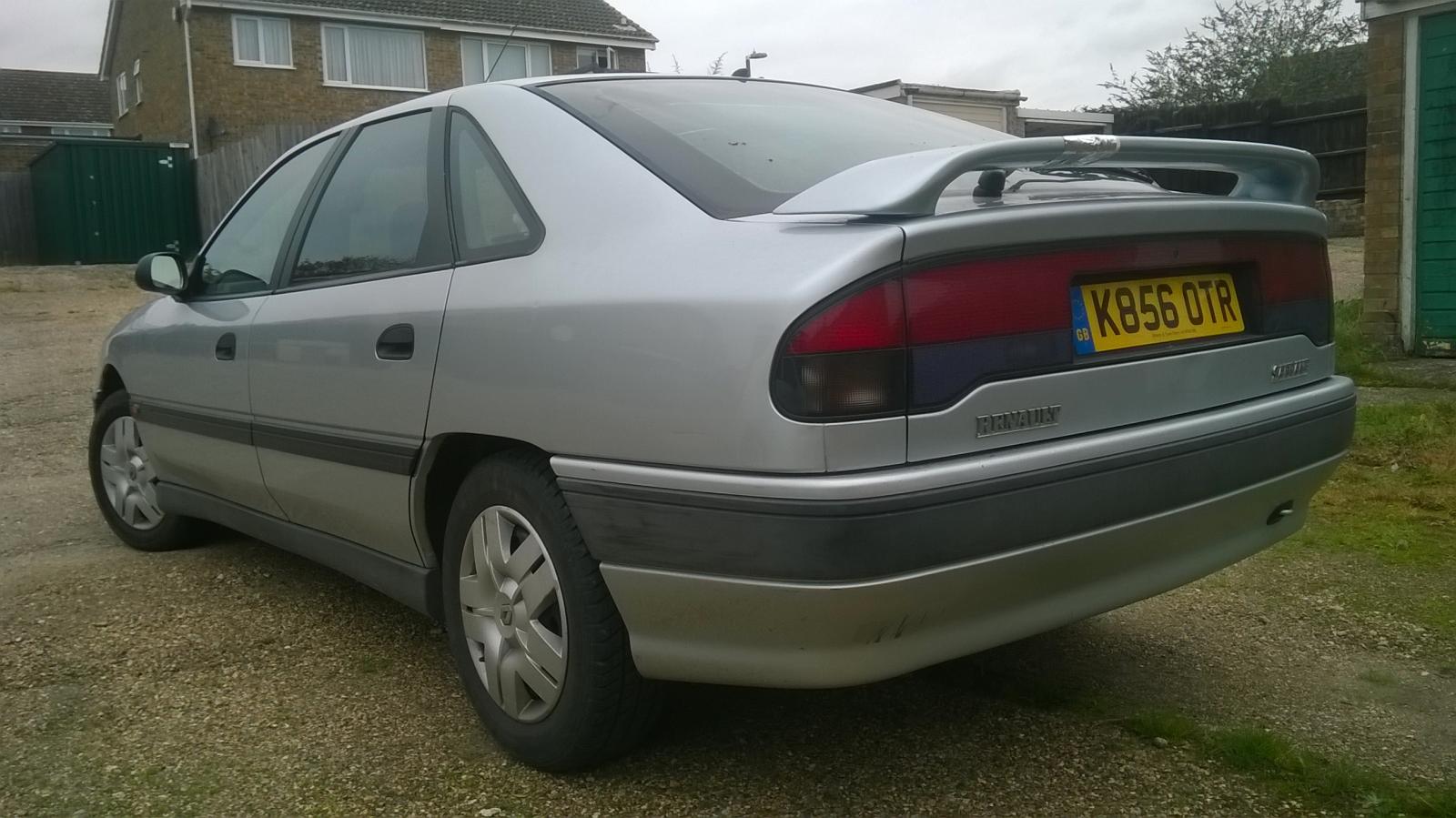 Missing front indicator lens
Little spot of rust on front right wheel arch
Scratches along the right hand side of the car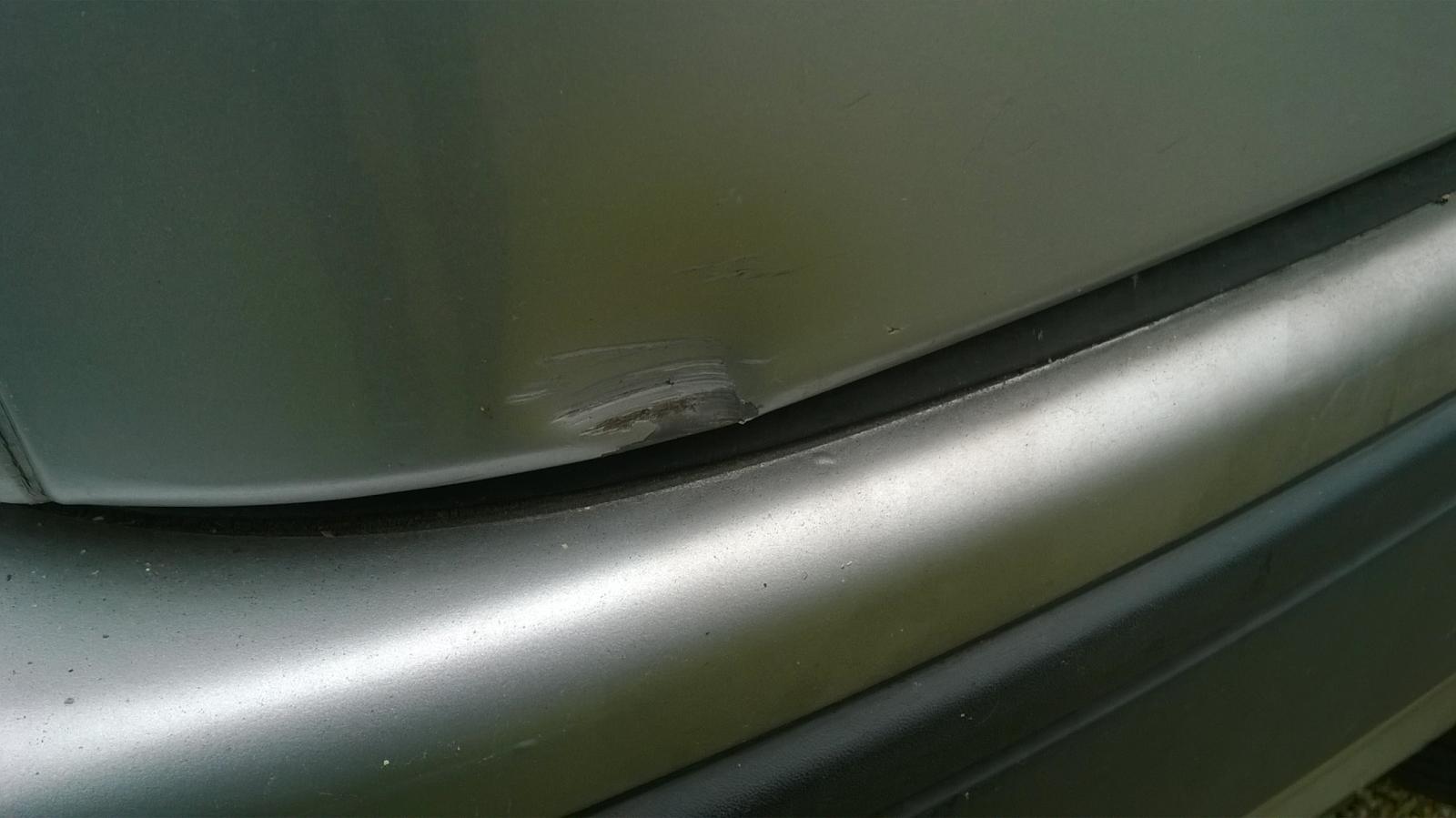 Mark on rear spoiler
Gaffer tape on rear spoiler (no idea what is underneath it)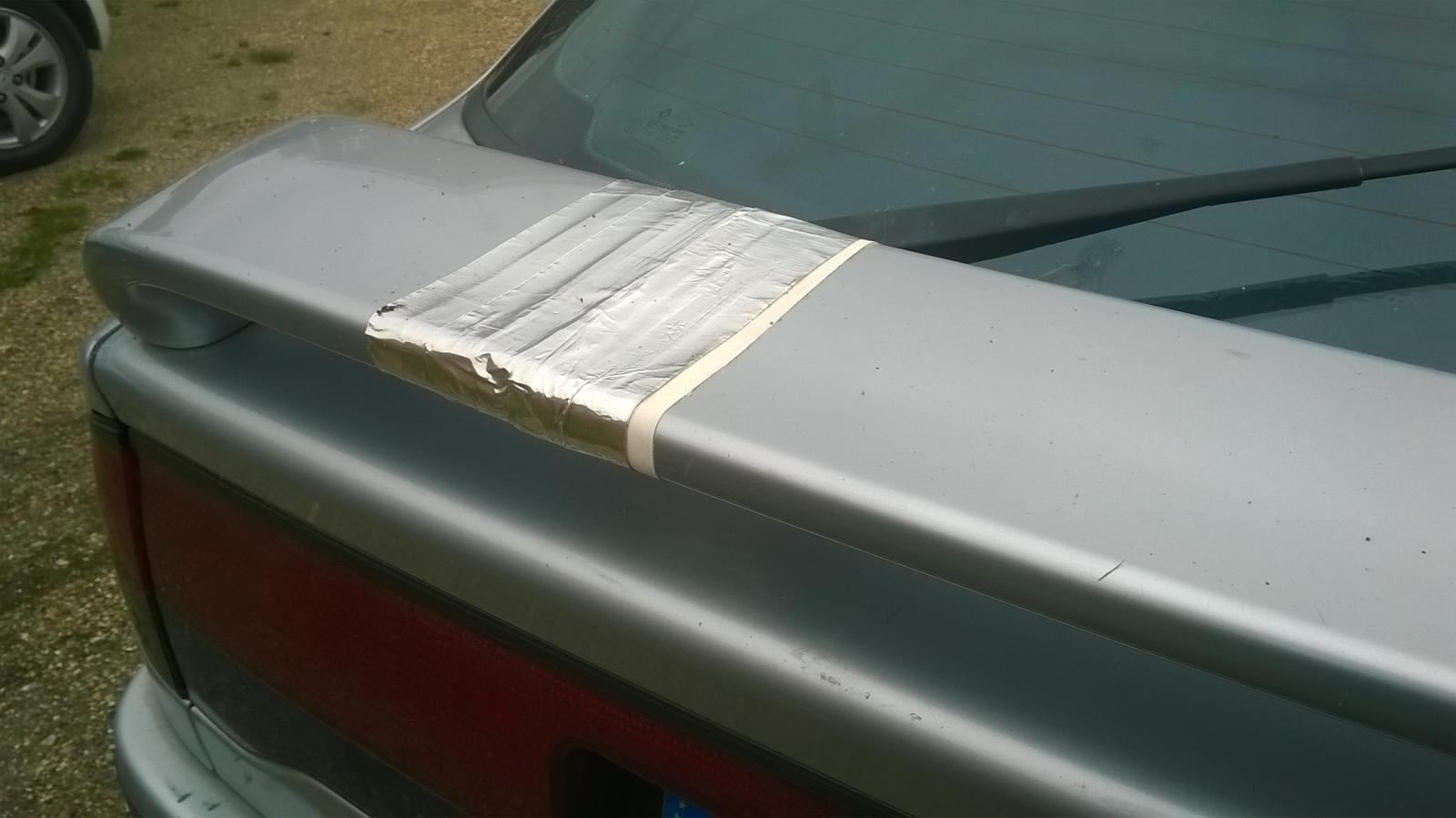 Left rear wheel arch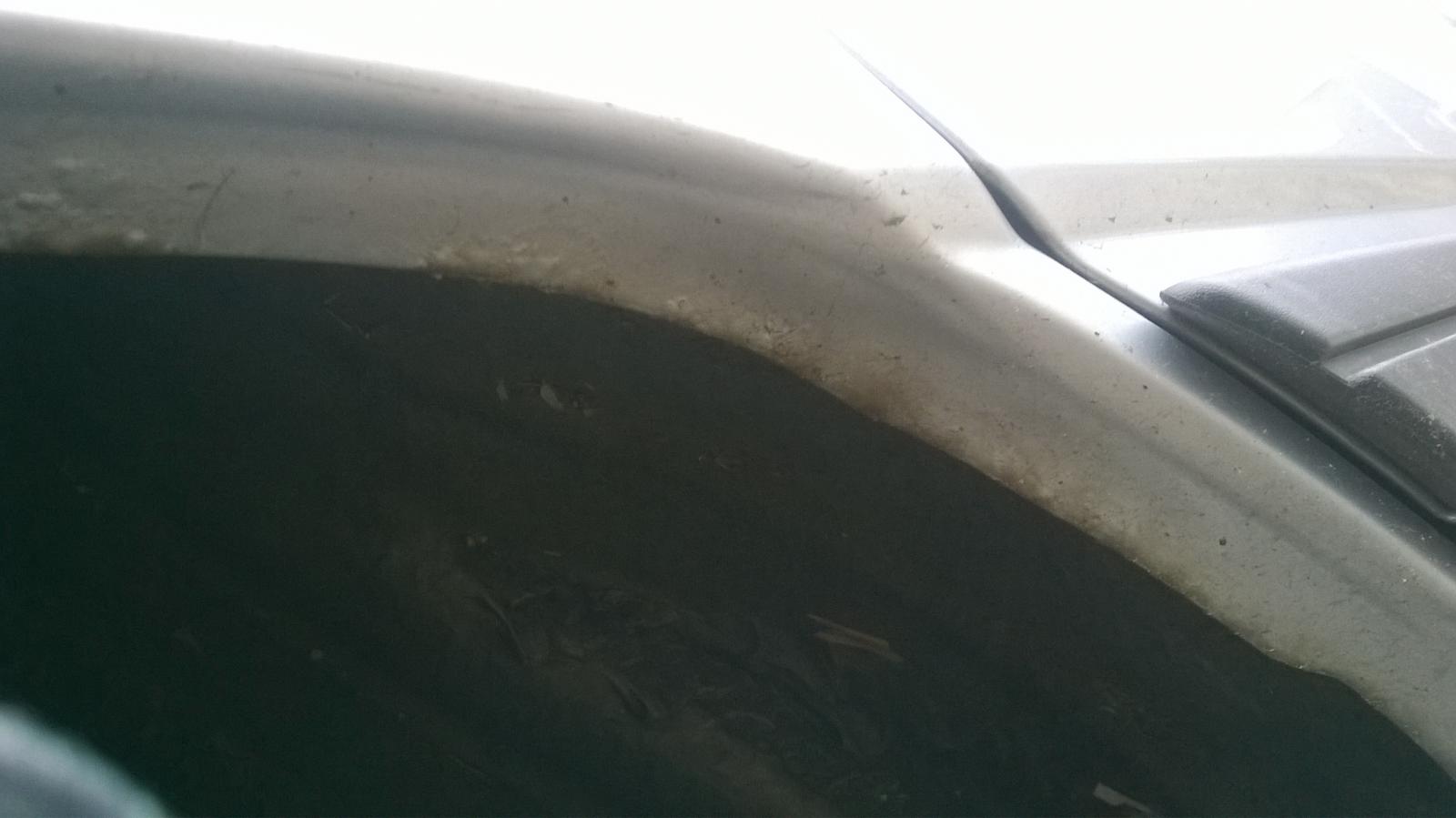 Right rear wheel arch
Small dent on left front wheel arch
Small patches of scratches on the left hand side of the car. I reckon these were probably caused by hedges along country roads
Interior pics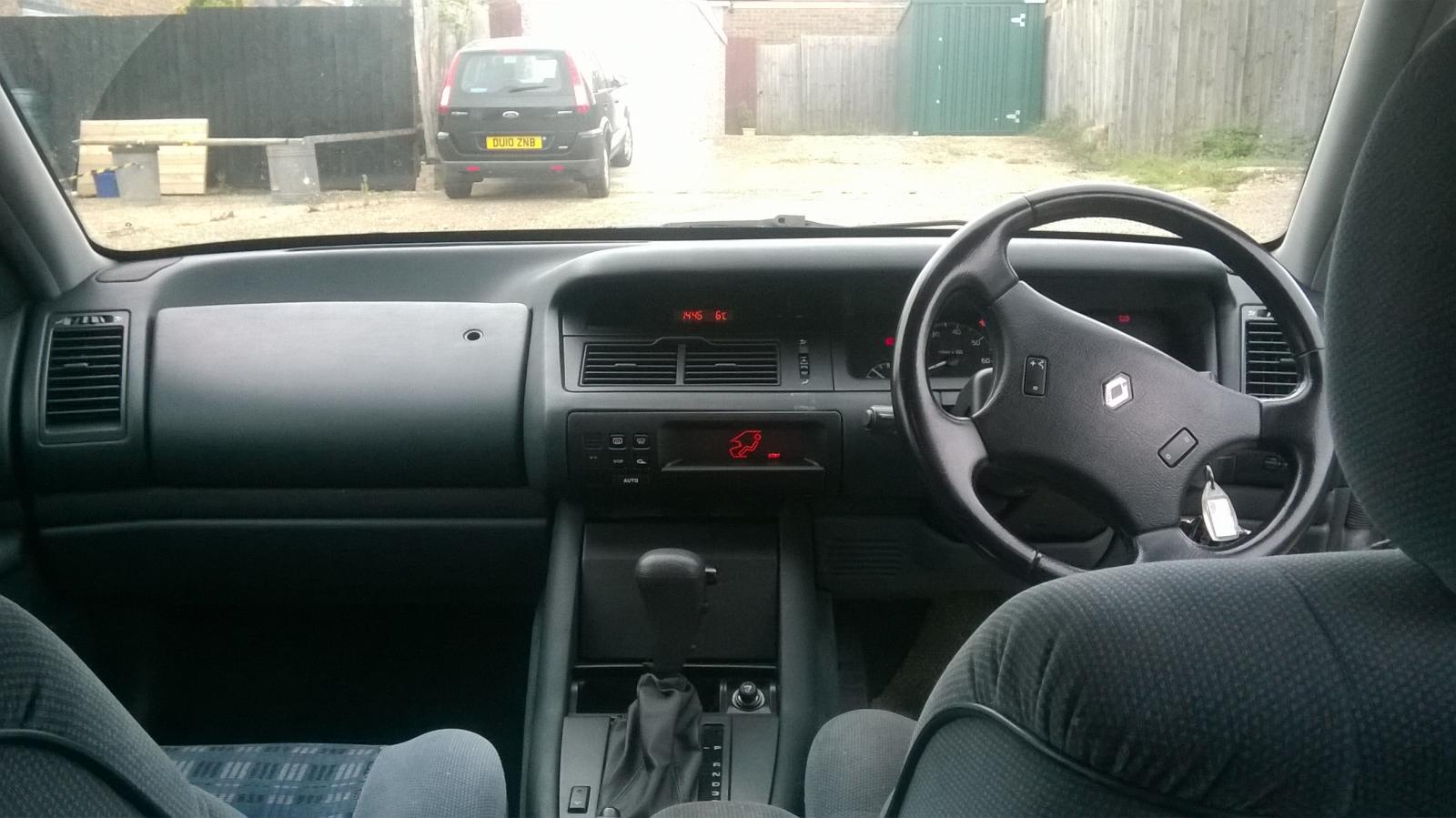 Missing stereo
Slight wear to the rubber.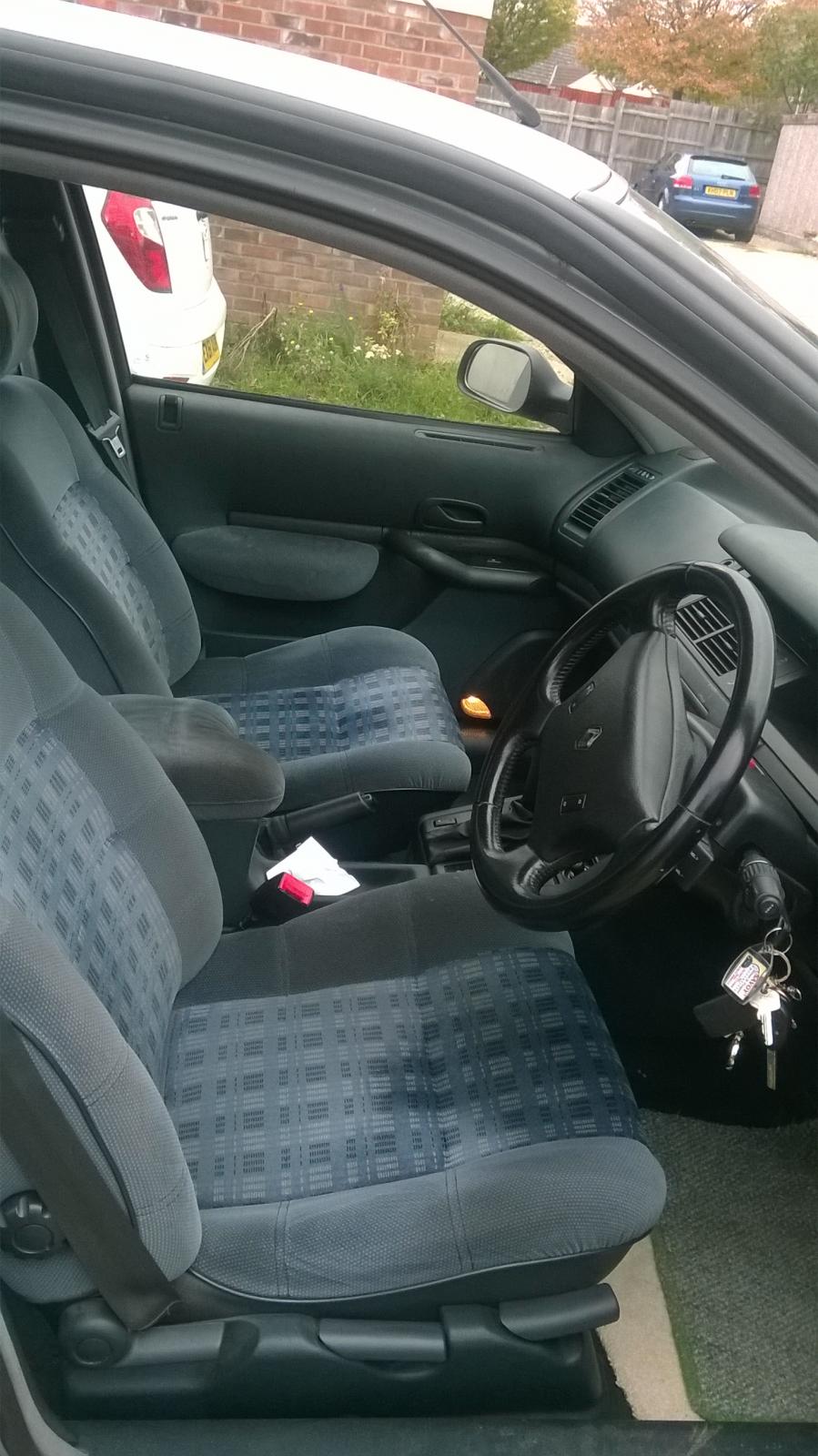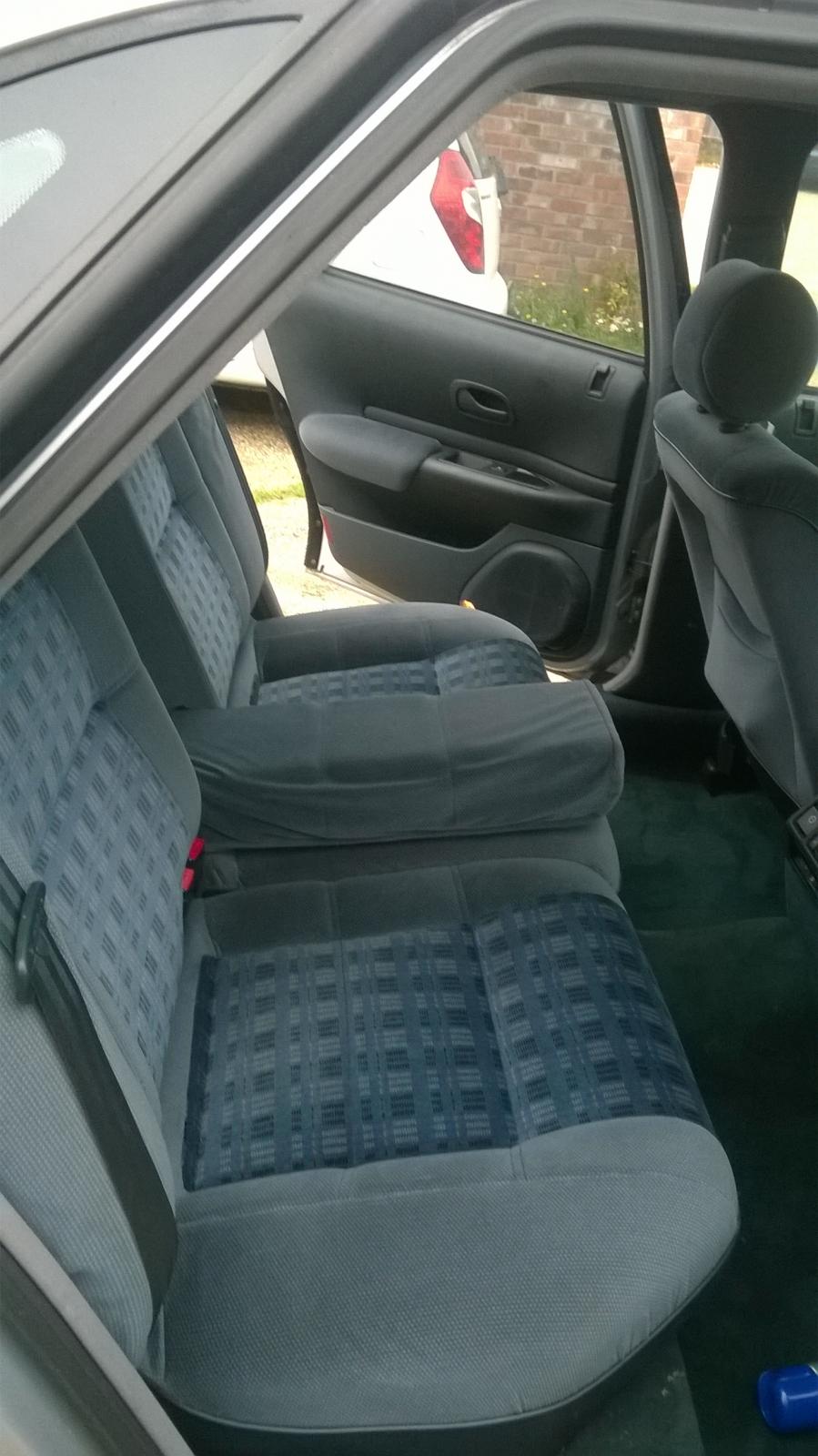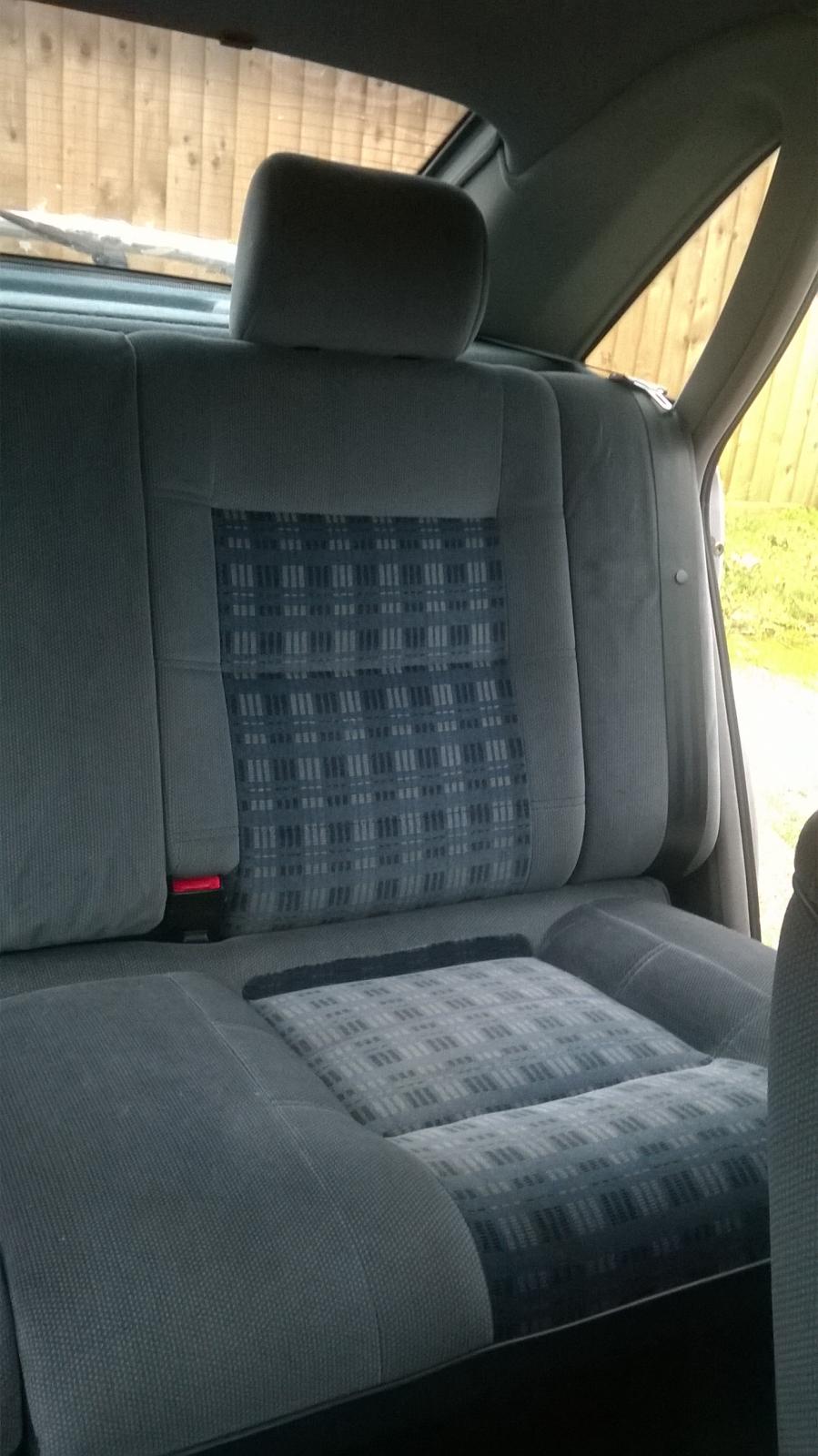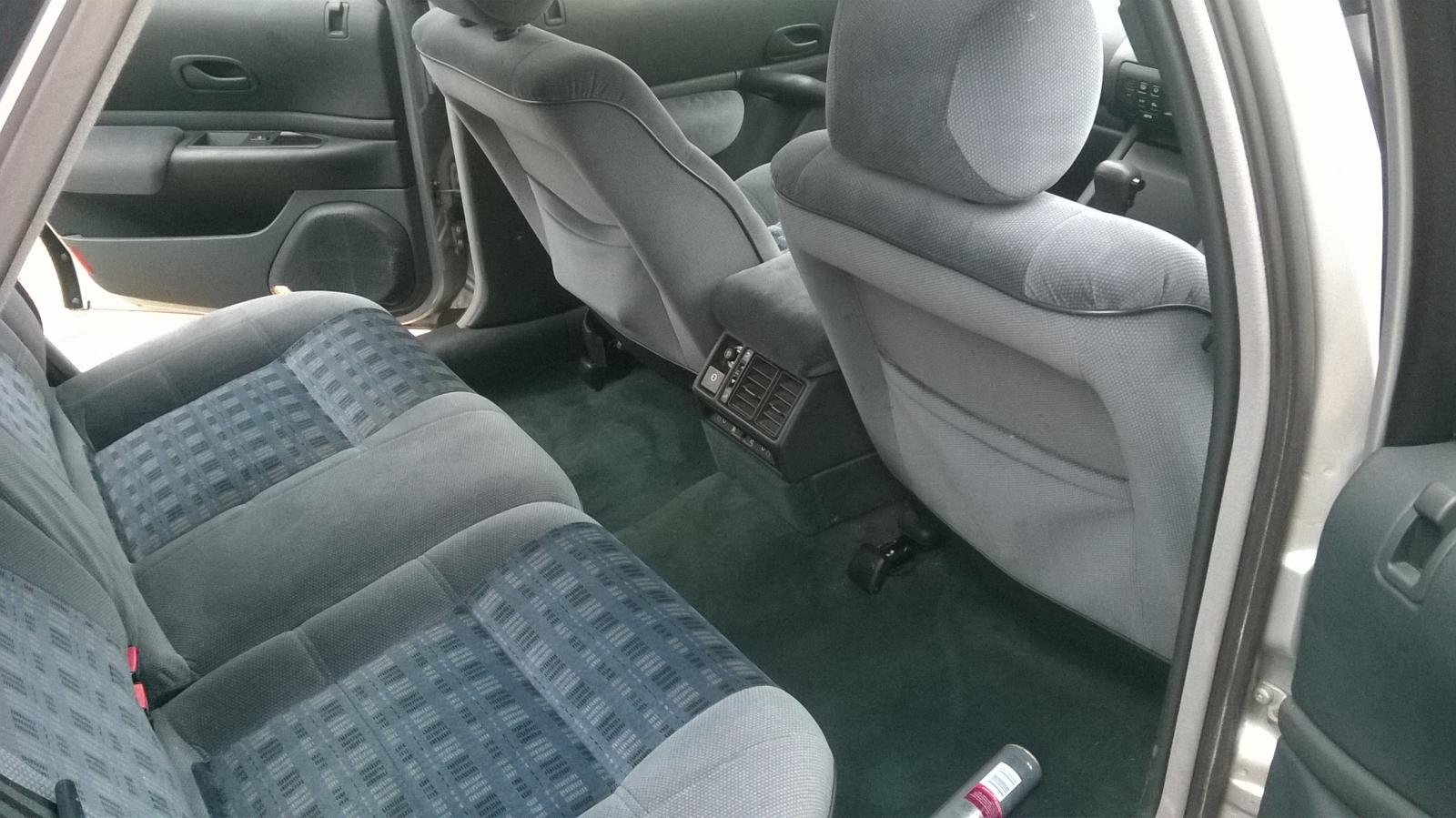 Sunglasses holder
Large boot
Engine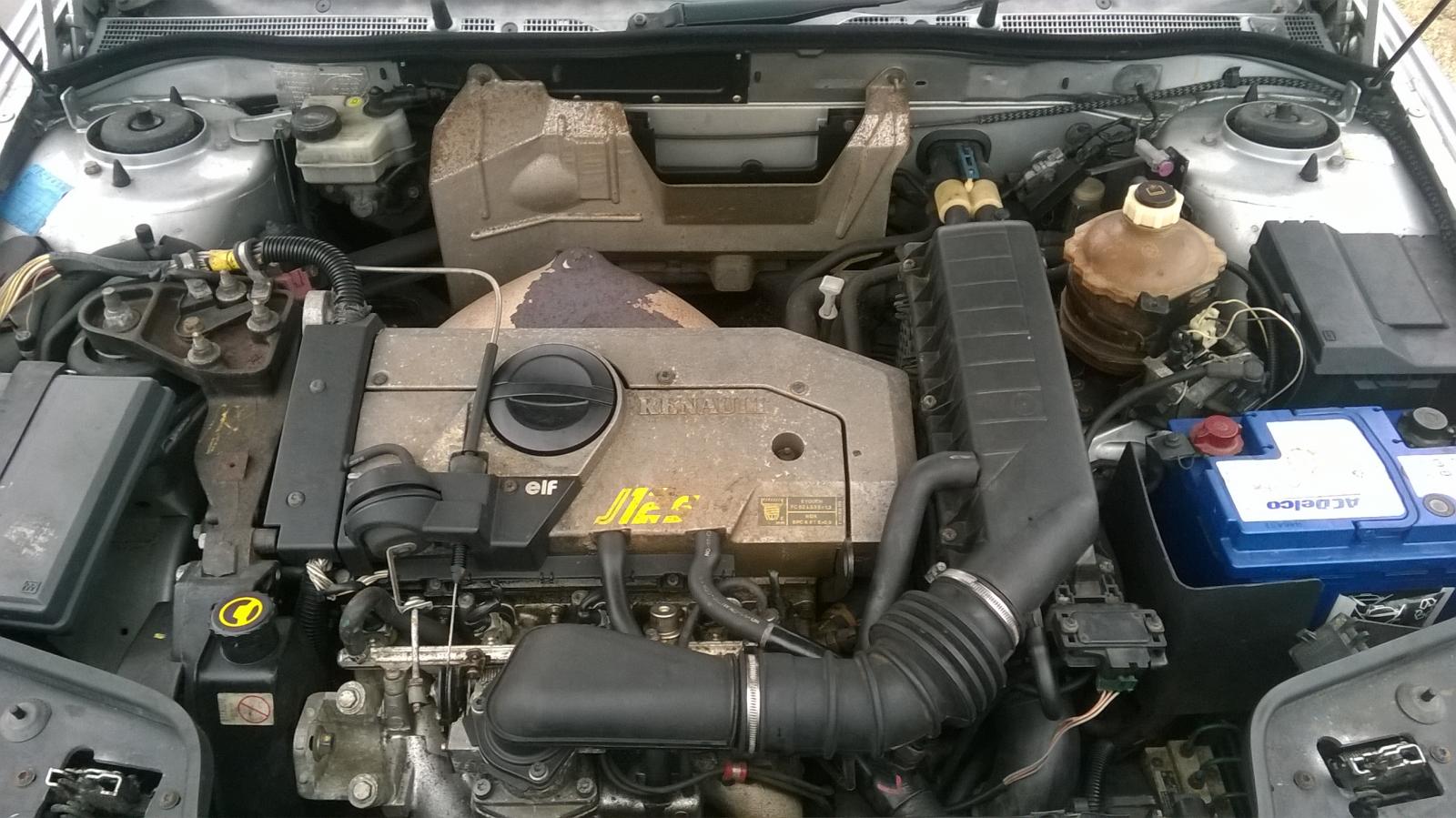 P.S: It is located in Stowmarket, Suffolk, and I am able to pick any winners up from Stowmarket or Bury St Edmunds railway station (maybe even Ipswich station).