And talking of fluorescent lights...
I use a strip light as my worklamp. Its like daylight under the car with that under there! Turned it on today and it immediately stopped working. After some investigation it turned out to be wet inside, but not just wet. It was blue came slightly sticky. Turns out the radiator on the Wolseley has a slight leak and has been slowly dripping inside the light unit and burned a diode out by the look of it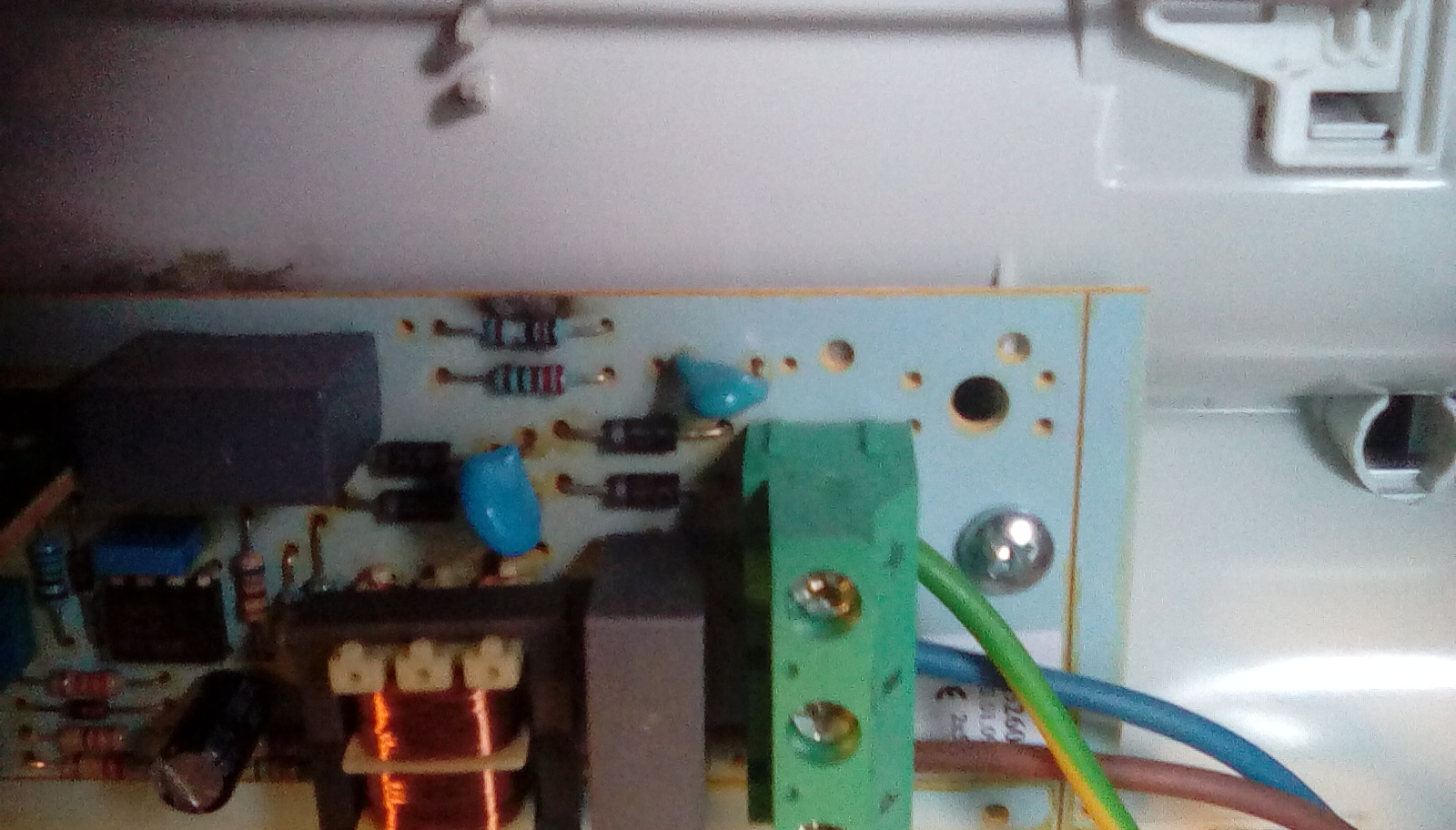 Sods law.
Ah well, I sorted another light out and got to work. Years of having a leaky windscreen had rotted out not only the floorpan but also the dashboard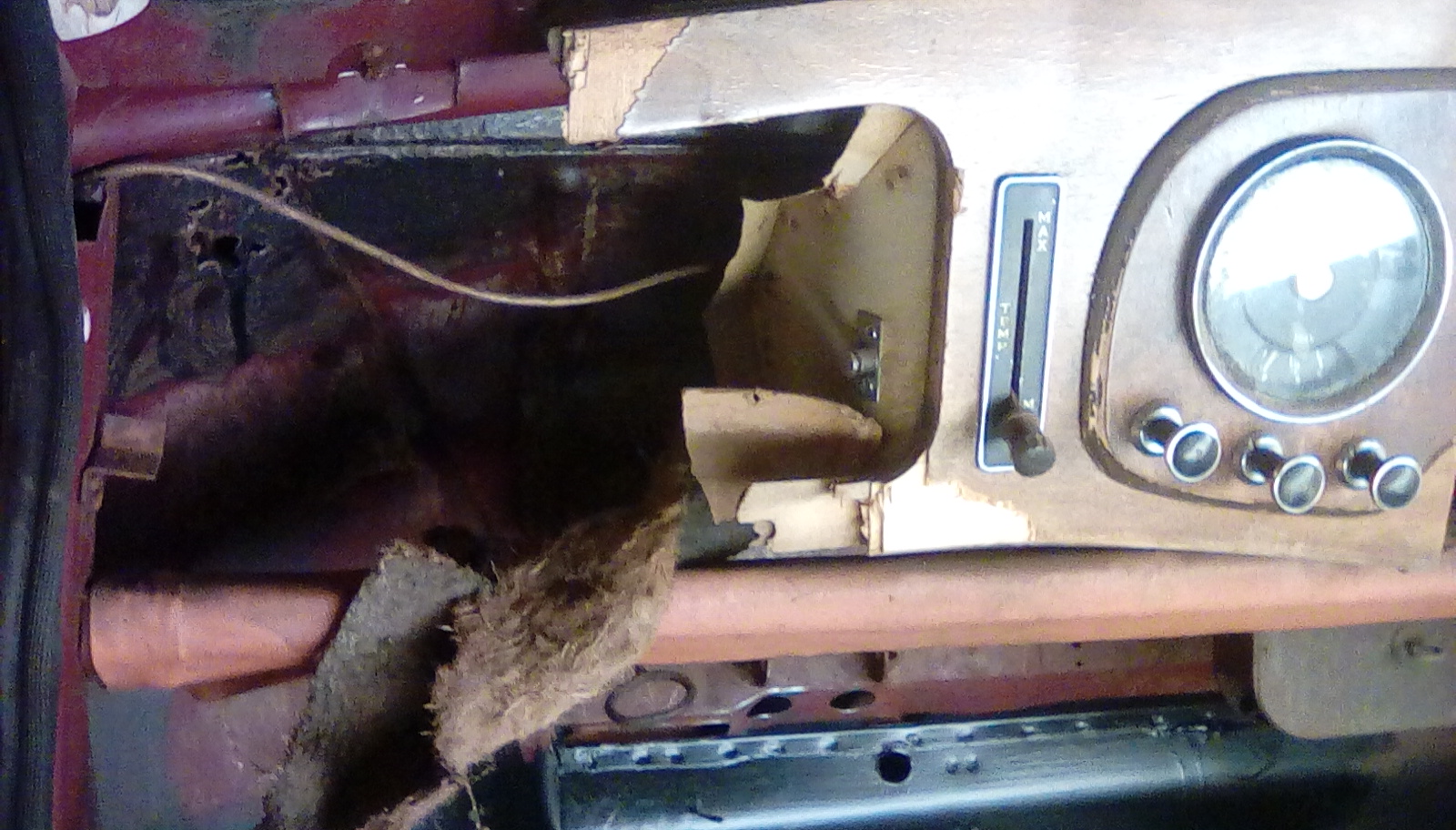 At least it gave me access to this bit of rot
Not the prettiest repair but it will be out of sight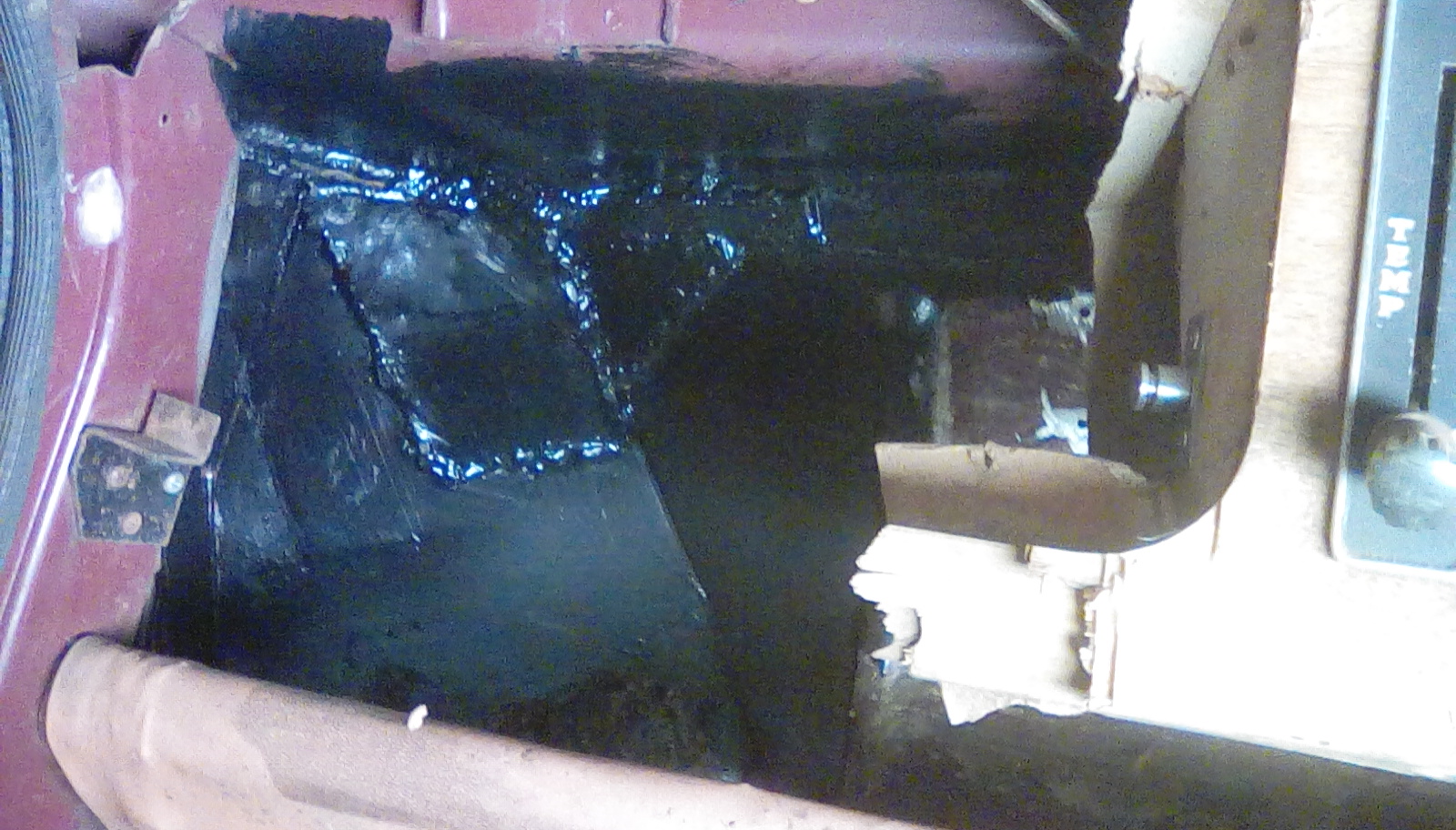 So that's the passenger compartment of the car now finished and weather proofed. The only job left to do in there is to chop a section out of the top of the chassis rail to access the captive bolts on the drivers side of the gearbox crossmember. They unbolted fine but started spinning when it was time to put the crossmember back.