There is mention of this somewhere but I can't find it so thought it could use its own thread. Its not really shite but although I am fixing it up, it is definitely not a restoration,just getting it back in the road in a useable condition. Lots of welding needed but no bodges, I don't want the rust coming straight through.
Bought by me around four years ago, I parked it outside for two years and bought it home after that to start work on it but it got ignored for a year or so.
It started life in burgundy but I decided to paint the lower half white or cream to brighten it up.
I can only work on one side at a time due to the size of my garage but that's fine with me, I have been doing one panel at a time to help with moral. If I stripped the whole thing down it would look too daunting.
So I painted the front wing after many hours welding it. Virtually remanufactured the drivers side front panel but winter came before I could paint it so I decided it was time to turn the car around and start welding the other side... Painted it black just to keep the damp out.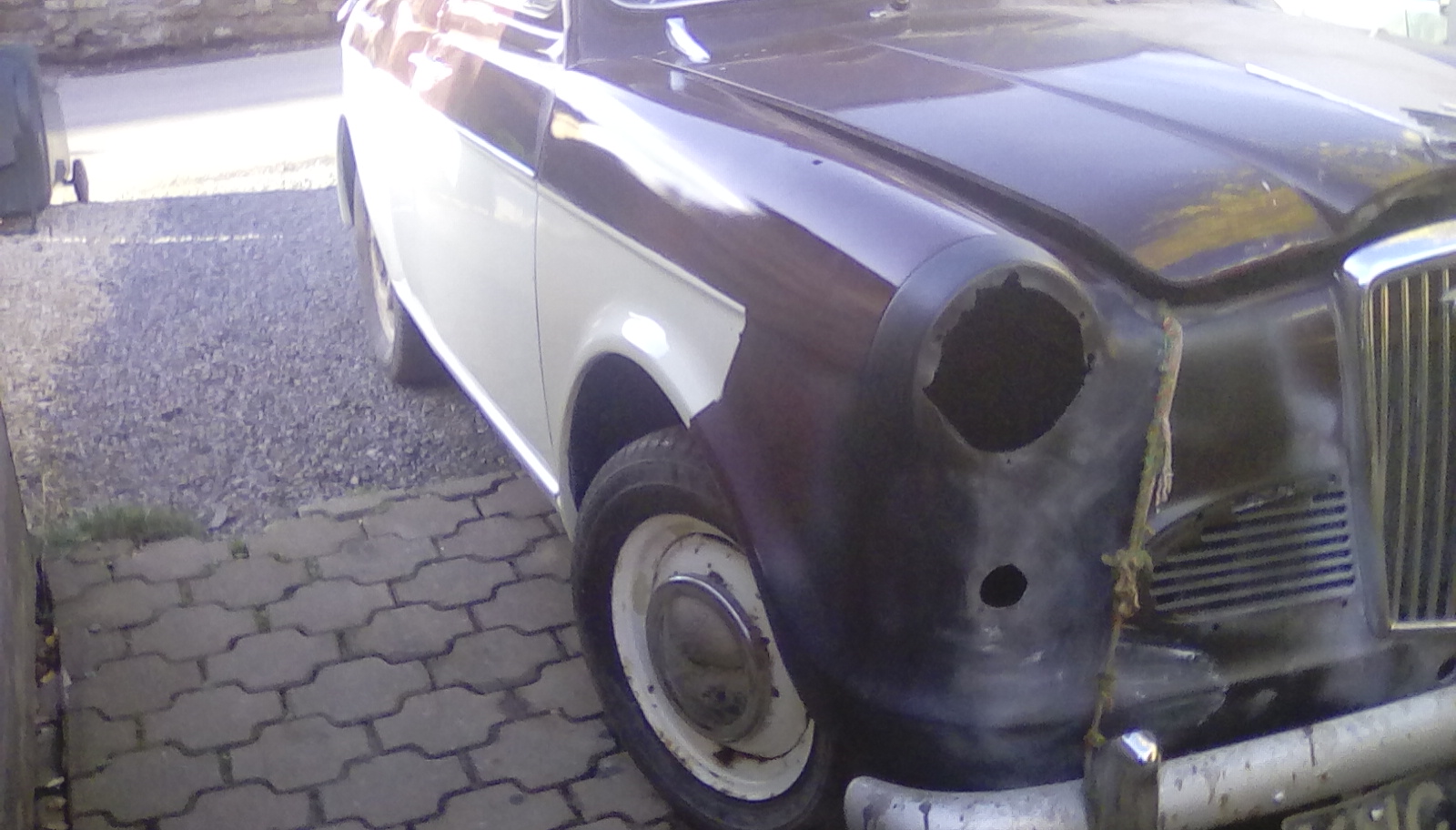 You may notice the side is white but the wing is cream. I'm just experimenting with colours and will paint it all again next year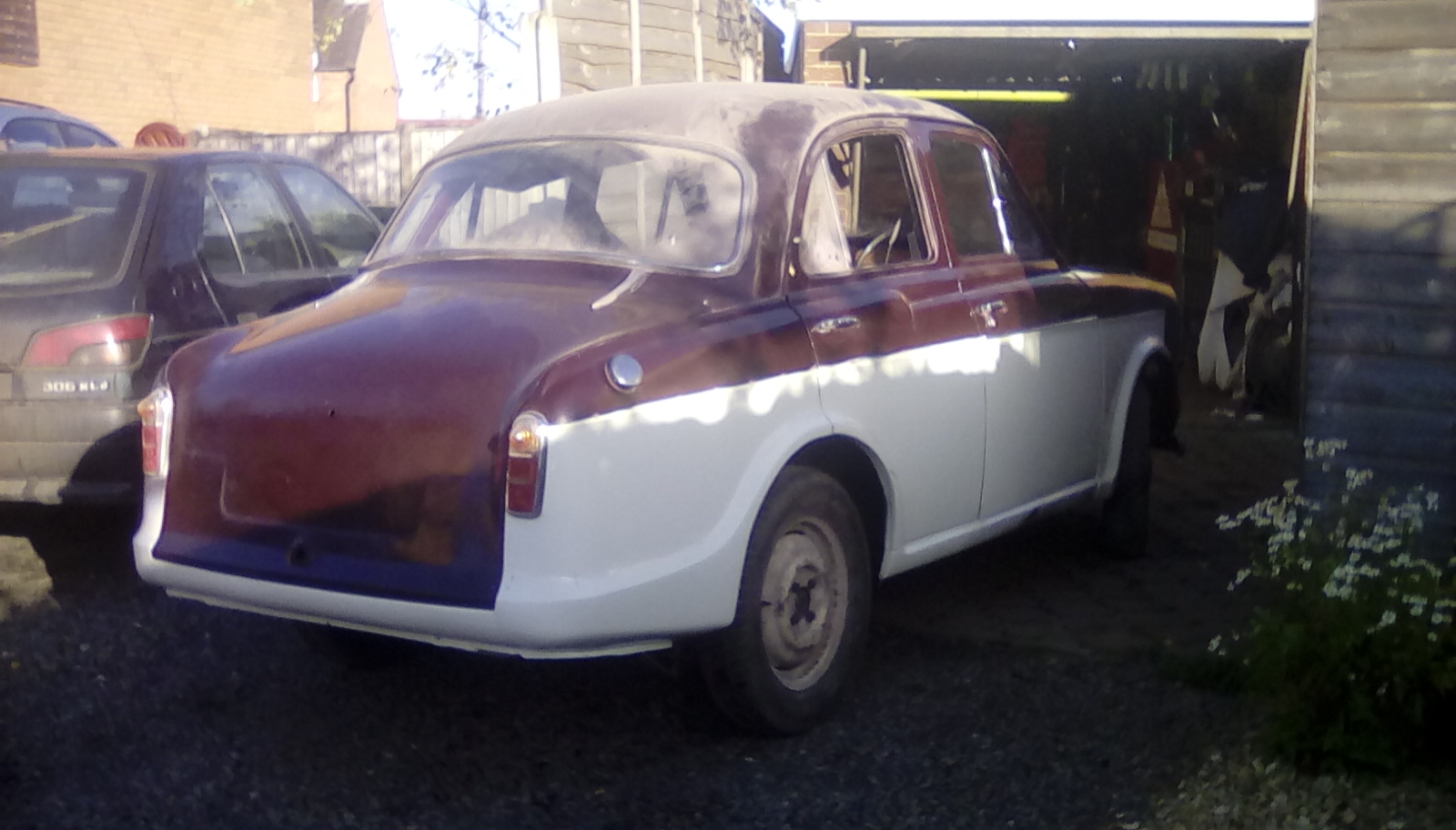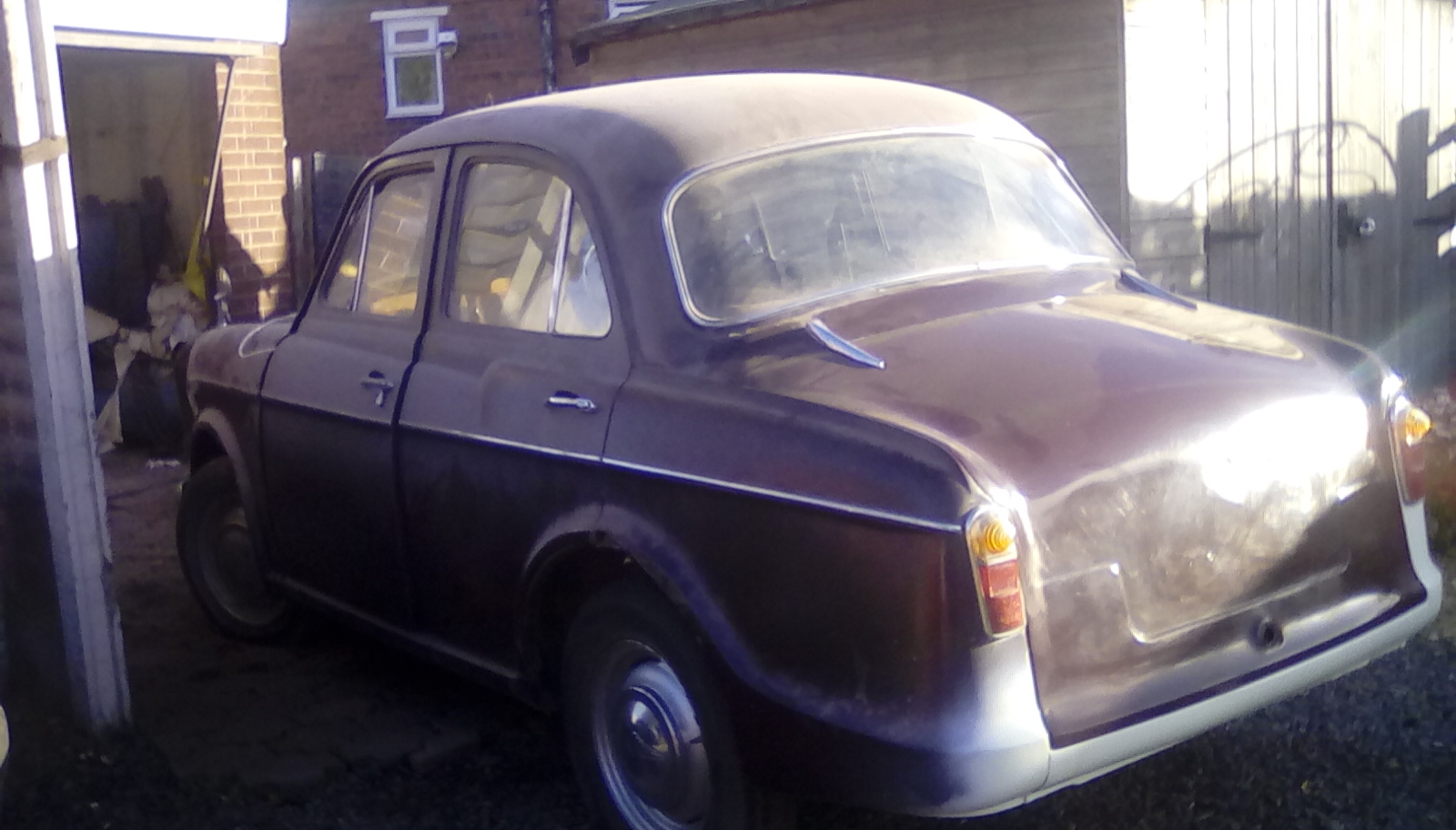 Back in the garage now, it makes a change to see it this way round although it does look sorry for itself
My little lad has renamed it the Holesley for obvious reasons...