What accelerates 0-60 quicker than a Saab 900 GLS and overtakes faster than a Mercedes 200? That's correct, a Morris Ital 1.3 575 Van.
So let me start from the very beginning, back to 1994 in fact, I was 14 and working weekends and school holidays for a local agricultural engineer as his bitch, cutting grass, cleaning equipment, working on farms fixing tractors and driving loads of them, great fun and all for £1 a hour, great times. Sometime around this point his brother who traded in old tractors bought this old Morris Ital Van for £300 at a local farm sale purely to sell the number plate on (i don't know why either). I was tasked with cleaning the van up, sorting all the old plumbers equipment out and throwing away the moldy old sandwiches in it and even getting driven home in it a couple of times late at night, i remember this being great fun at the time.
Meanwhile it was found to be pretty rusty so off it went to a local welders where it sat for 2 years having a plate over the passenger floor and the rear inner tubs plated before coming back to him to sit in his garden another 2 years under a tarp wanting for him to finish the work needed for the mot, it then ended up being driven to a barn around 1999, again late at night and being parked in the corner and forgotten about.
I first saw it again over 2 years ago when i went to the barn to buy the grey Sierra off him.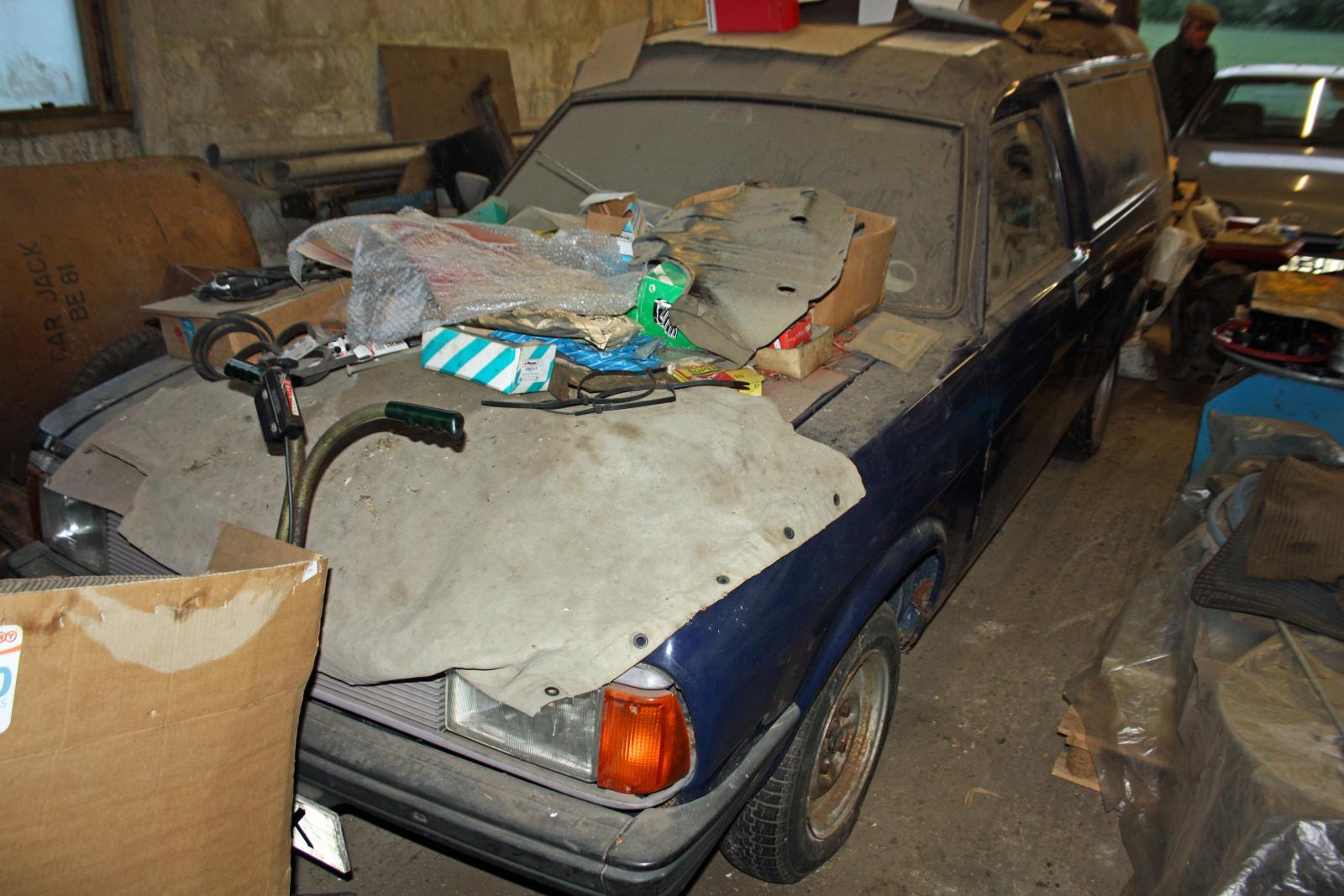 There she is under all the dust and webs, i did speak about buying it at the time but he was in no rush to sell it and didn't have time to dig it out but fast forwards 2 years and he's been told to that the land the barns on has been sold to developers and everything needs to go, so back i go again to assess it.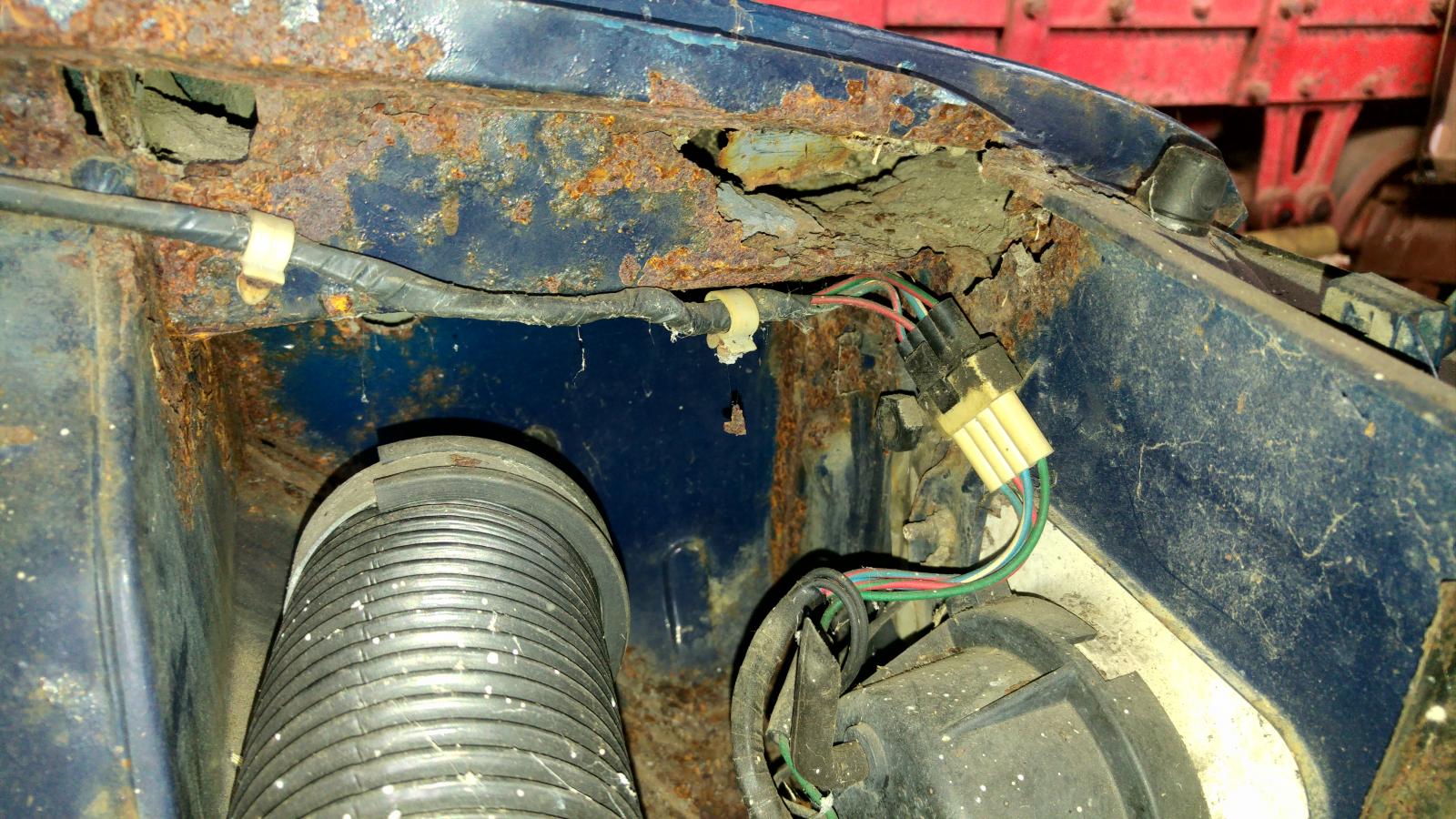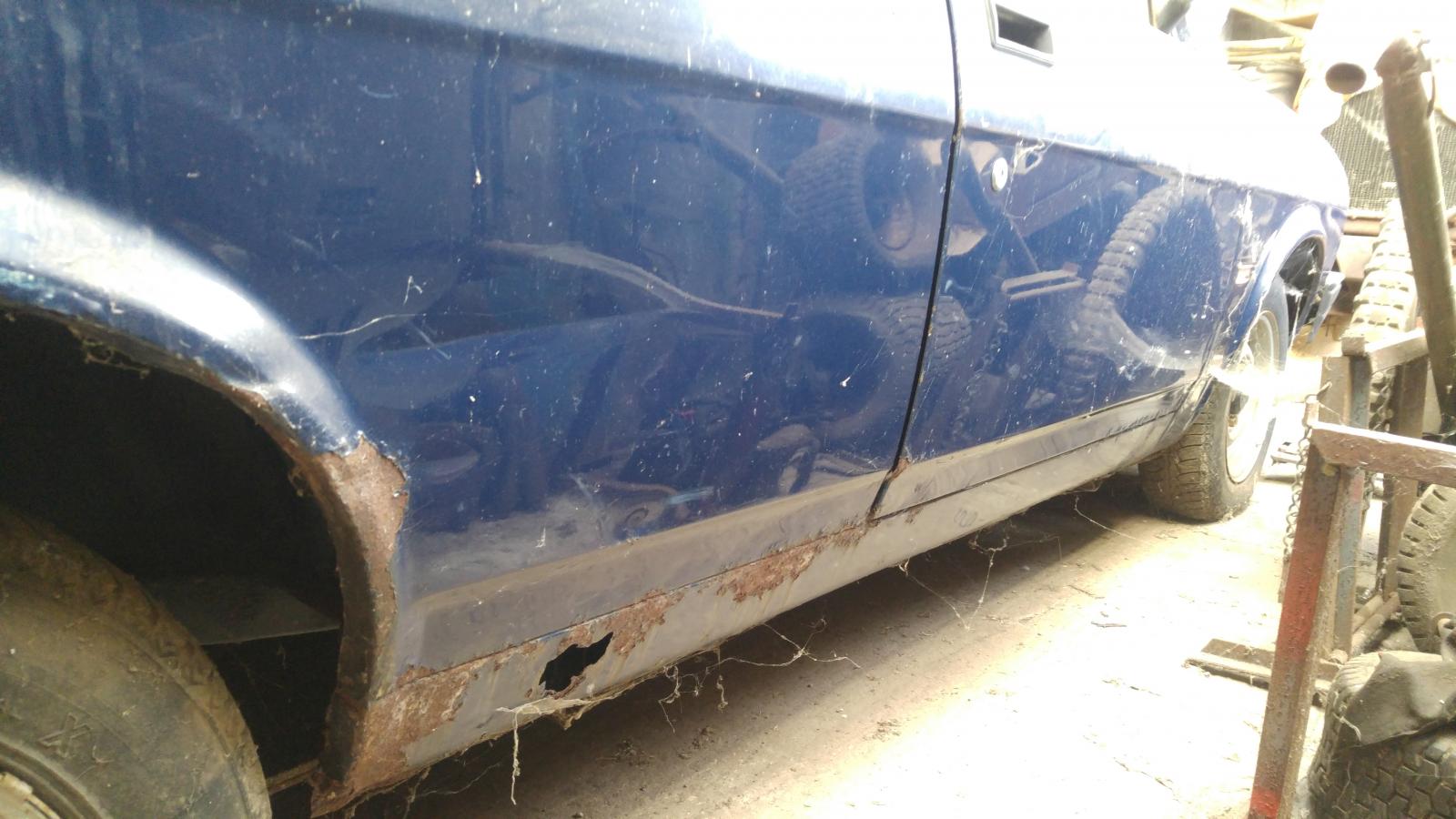 Oh dear... that's quite rusty. Obviously those years sat outside didn't help, I offered to help move it, out of interest really so i spent a couple of Sundays down there moving stuff about and getting it running again by fitting a external fuel tank and rebuilding the carb.
I went back again few weeks ago to help move it towards the doors and get some photos to advertise it and it dawned on me that i should really buy it, under all that dust and rust was a genuine 41000 mile van that now starts instantly on the button, yes it will be a big job but nostalgia cut in, those memories of Saturdays cleaning it and late nights sliding around the country lanes as a 14 year old came back, and he offered to deliver it to mine too so we agreed on a price and the deal was done, or i was done, one of the two...