Well. A cold and frosty Saturday morn dawned, with snow still covering the lawn from Monday's blizzard conditions, and the thermometer showed just above freezing. Perfect weather for a battle of wits between an automotive imbecile and high quality* Renault electrics, you'll agree. TAZ sat on the drive, softly matte from Jack Frost's caress, waiting. I'm still not convinced this car doesn't hate me, just a little.
So the condemned man (moi) was dispatched out into the frost with a rapidly cooling mug of Kenco and the highly dubious HBOL (fantasy edition), and of course the obvious happened.
I ran away.
Well, maybe not quite like that. First, I slipped on the gravel, which had frozen into a solid mass down near the door, slopping coffee all over my rakish Lidl polycotton work jumper. A brief strategic withdrawal to get changed brought a new and tempting thought - perhaps I ought to ease mind and body into a winning frame of mind by first creating a win. You see the logic at work here, yeah?
The Kenwood head unit destined for Mrs DC's Yaris has been occupying prime hall console real estate since Christmas and anyway, fitting a head unit is a doddle. Usually.
I'd fitted an old Sendai CD/Aux unit to the Yaris back in November, just one of many assorted car stereos that I'd mysteriously ended up with (I believe this one had been fitted to UKZ, the £50 scrap Laguna I bought chiefly for the towbar only to find the mounts had been mashed in a previous rear-end shunt) so that my dear OH could listen to podcasts to and from work rather than Steve Wright's daily smugathons.
Unfortunately, several years in a damp Lag and then a damper shed may have scrambled the unit's electronics somewhat, as it's been glitchy and unreliable from the off. It also had no input for steering wheel controls, and so Santa delivered the above Kenwood CD/USB unit which should remedy these issues.
As the factory (shaped) CD unit is now gone – and doing sterling service in another forum chum's nephew's Yaris – and necessary fascia plates already in place, it was just a straight swap from old to new, with the steering wheel control plug now finding a home in the new adaptor harness.
In theory.
So in best January tradition, it was out with the old…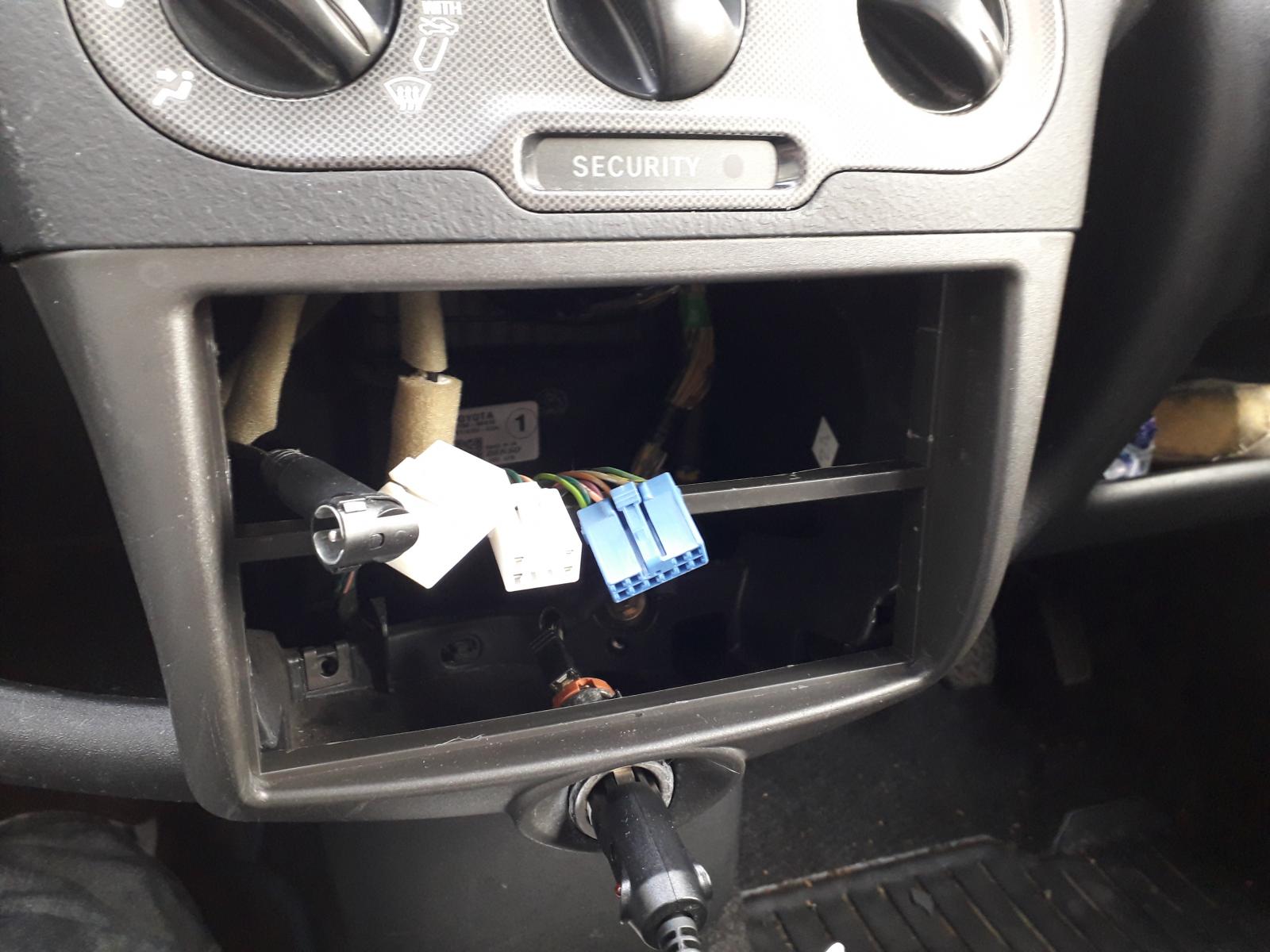 And in with the… hang on. Nope, that ain't right.
The Yaris's control plug and the corresponding socket on the new harness are not on speaking terms. While the car's wiring can accept two small blade terminals, the new harness wants to give three micro terminals instead. Errrr…
A quick flick through the paperwork indicates that the eBay vendor has sent me the wrong harness. I'd ordered an adaptor set for a 2001-2005 Yaris but despite what the delivery docket and the sticker on the front of the packaging may state, I appear to have received one for a 2005-2010 Yaris instead.
Back inside, my frozen fingers slowly tapped out a friendly yet firm email to the vendor, with photos and screenshots to show the discrepancy. EBay sent me a helpful automated email to say that I'm outside the return period. Balls.
Feeling my car-fixing mojo ebbing away somewhat at this unexpected turn of events, I trundled back out to the arctic circle and finished the Kenwood install using the non-steering wheel control harness bought a matter of weeks ago for the Sendai, reasoning that even if the controls aren't functional it's no worse than before.
I also realised that, unlike my previous Blaupunkt, JVC and Pioneer head units, this jobber doesn't have a dedicated socket in the back for the steering wheel controls – instead it just has a fairly half-arsed loop of wire projecting from the cabling, which in turn would necessitate stripping and joining onto the harness somehow, with a spot of guddling in the shed for some suitable connectors thrown in. Perhaps it's best to leave it for another day…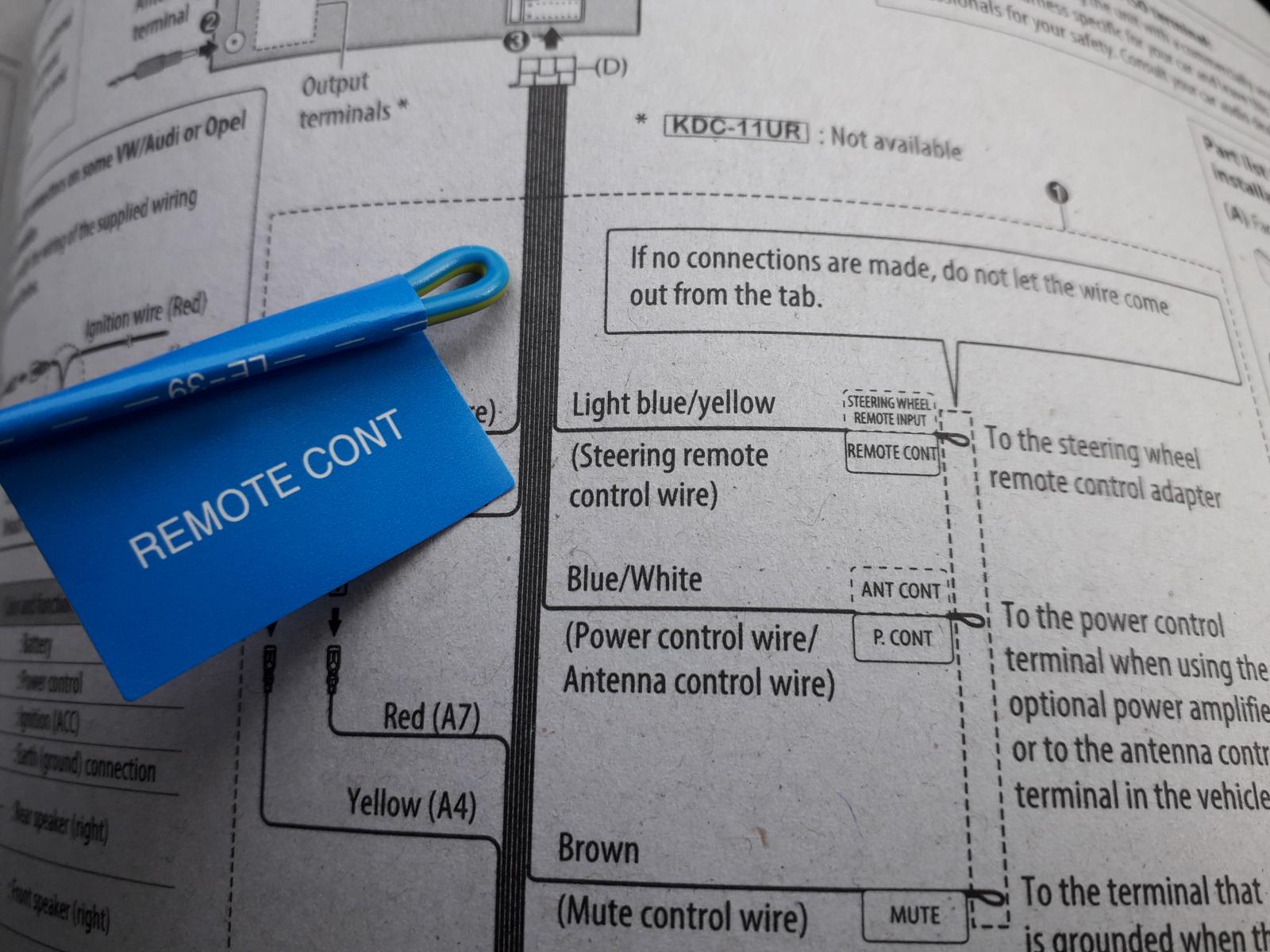 Looks okay once in, though – and with a much more muted display than the old Sendai's retina-fizzing LCD panel. A quick blast of DJ Shadow's 'Endtroducing' helped set the levels, and also informed me that there are no speakers in the back of this car; something I've utterly failed to notice despite living with it for ten years now.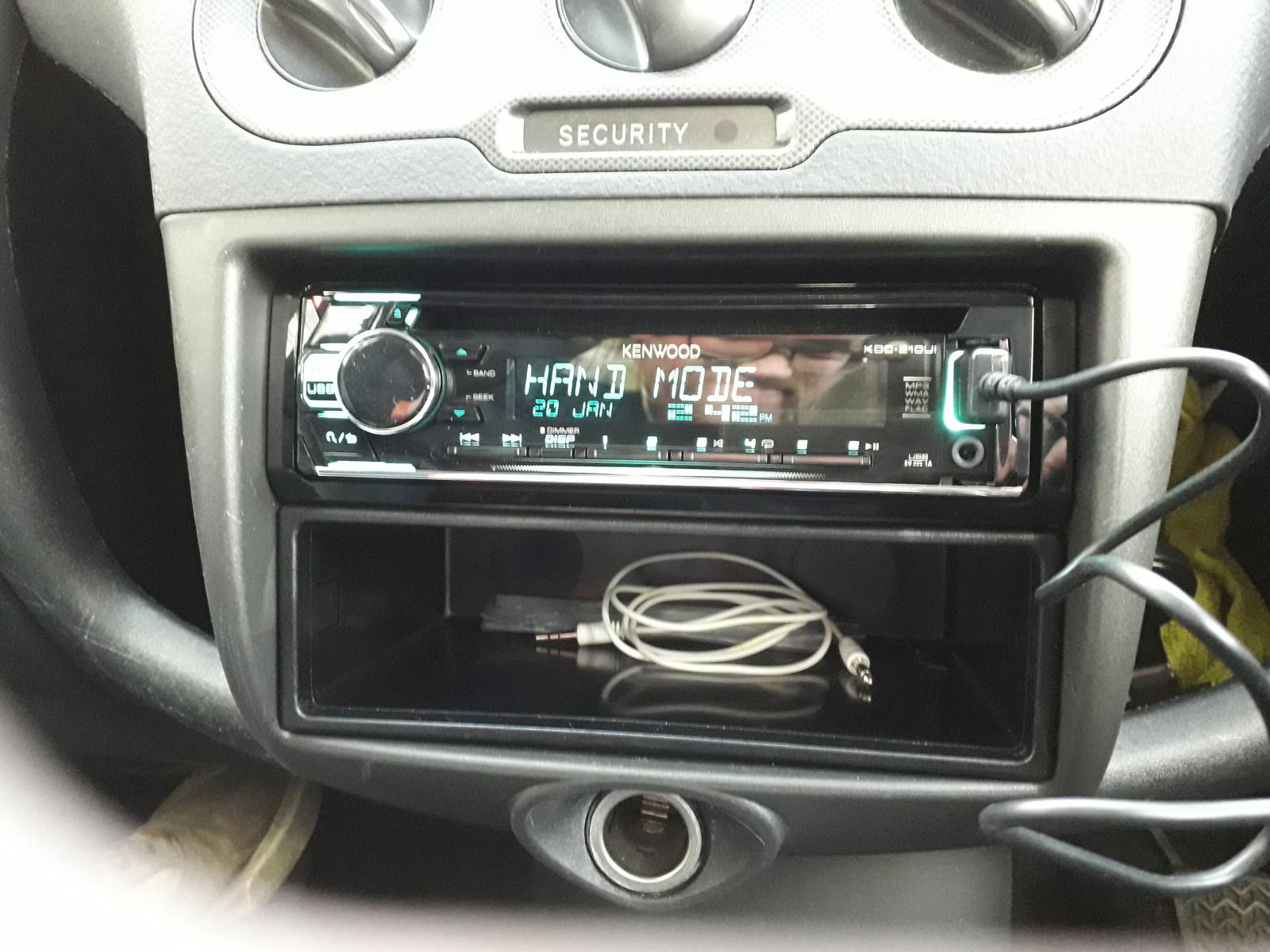 I also ran the cordless vacuum over the Yaris interior, as it was absolutely vile. I always think that I'm astonishingly lax when it comes to in-car hygiene, and then I sit in the Yaris…
So. Indoors for another quick jolt of heat, and another coffee that managed to stay in the cup this time. There was no getting away from it – I'd have to test the bastarding combined blower motor and resistor pack for the Lag.
With an air of fatalism, I found my Torx socket set and picked up the secondhand part, before setting out into the bitter Co. Antrim tundra. I informed Mrs DC that I may be some time.
[TBC]