Rather than starting a topic for every car I reckoned it might be better if I just dumped my motory musings in here.

The fleet is rather unexciting these days, currently consisting of the camperised ex-roofer's van Hiace and the ex-Cavcraft/dieselnutjob Rover 420.

First off, the Hiace, it's absorbed a fair amount of my life (and income) in the last few months. I've managed to turn it from a tatty, scruffy old roofer's van to a slightly less tatty basic camper van.

It had a thread here:
http://autoshite.com...nanigans/page-4

Which I had completely forgotten about. It started out like this...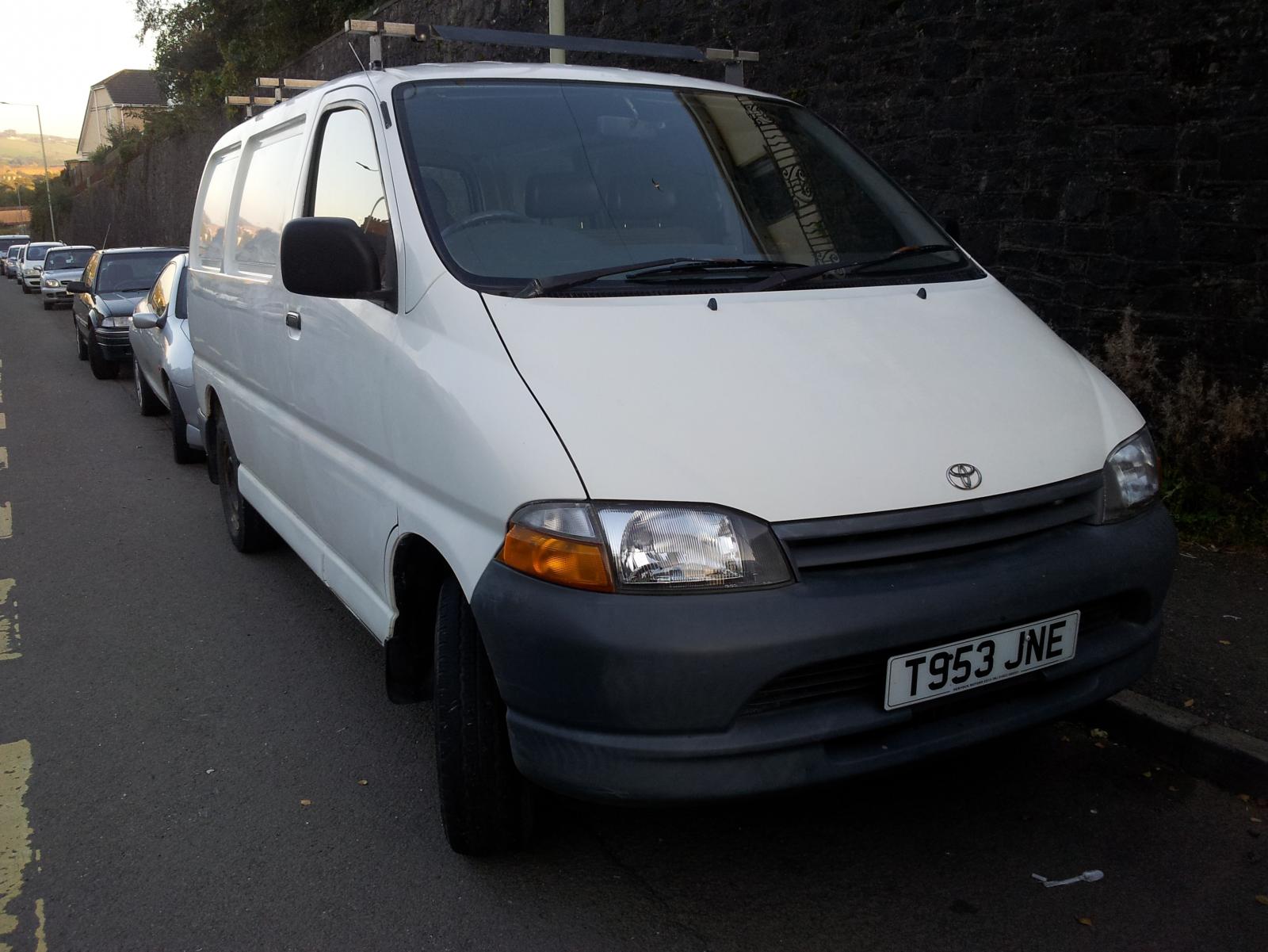 And now looks like this...




Radical difference, I know. Two proper windows professionally installed and a set of hubcaps plus a new towbar socket and a bit of cleaning. Most of the changes are on the inside, I will eventually gather all my photos together for the work done to line and insulate it and do a proper post if anyone's interested.

So, the Rover - bought with suspected HGF due to a problem with coolant bursting out of the header tank every time it warmed up, no wipers and a broken door handle, it has been perfectly reliable since after replacing the ill-fitting aftermarket header tank lid with a proper one and changing the knackered wiper mechanism. It has a brief thread here...

http://autoshite.com...probably/page-2

Mostly all I have done is make it dirty and add over 800 miles to it. Finally, this weekend it was time for some maintenance. First off, a trip to the local tyre centre and the slow puncture was repaired by re-sealing the wheel.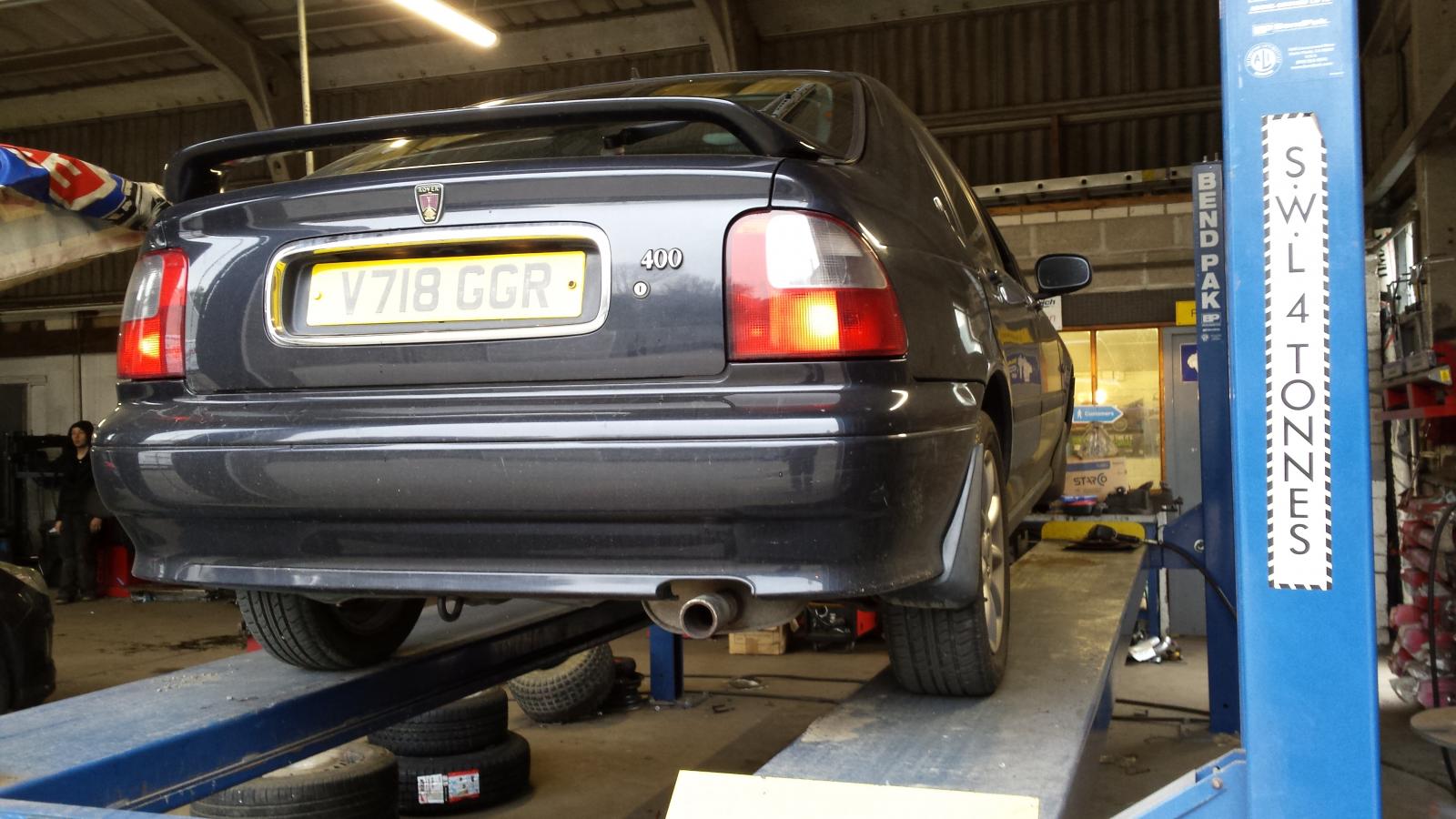 Investigation underneath showed nice newish brake pads and discs on the front and very little rust underneath. They confirmed that the noisy, rattly exhaust is down to a blowing manifold gasket and broken up rear silencer and cat insides. Most of the noise can be reduced with a new gasket and back box so I'll get around to that eventually, it's not bad enough to be a real problem yet.

I had a spare hour so started to get servicing bits sorted, it hasn't had one since 2014 so it's long overdue.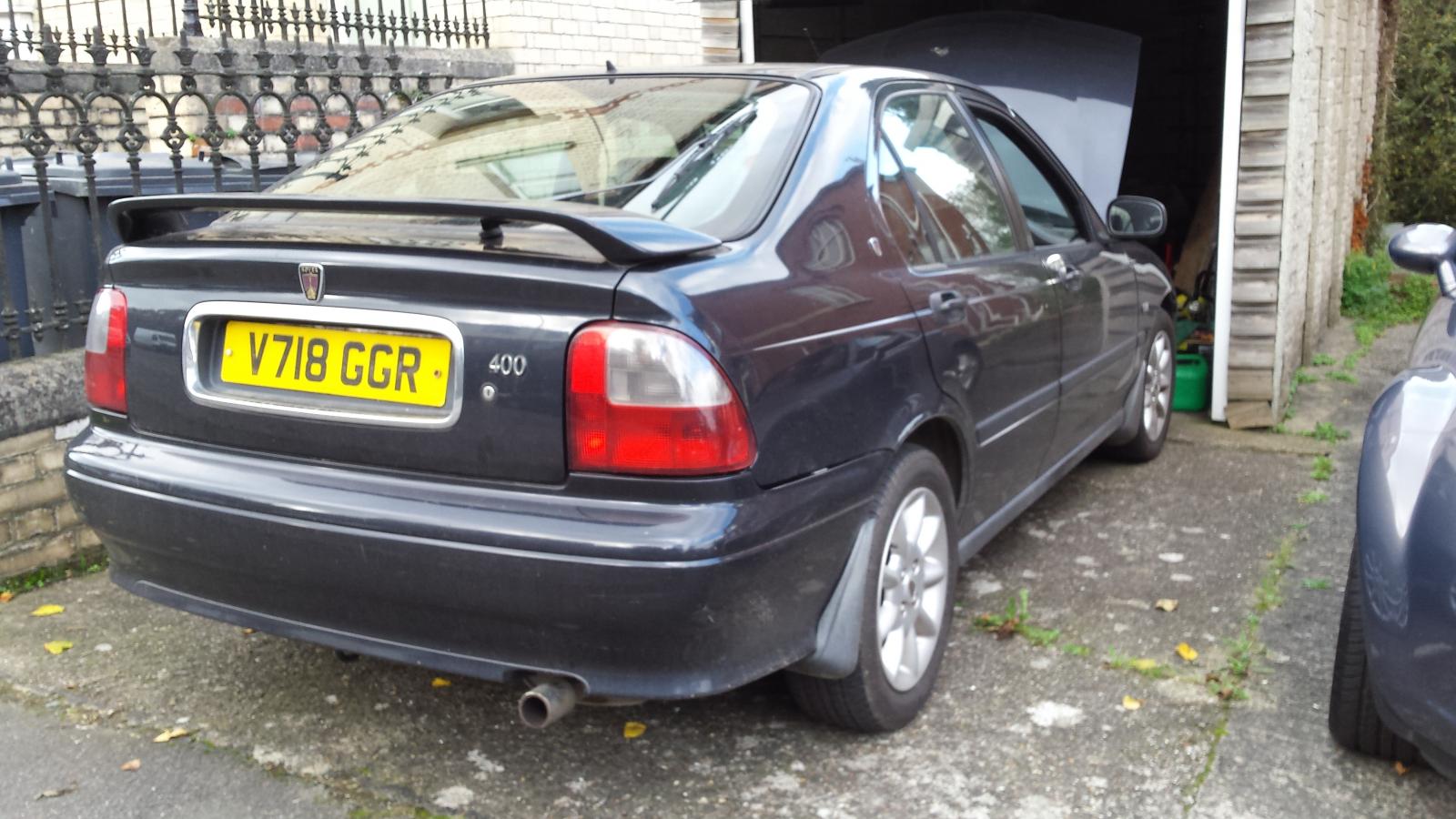 New spark plugs and air filter...




Plugs didn't look too bad but shiny new ones are an improvement. Next up, cam cover gasket which seems to be the source of most of the oil caked onto the block.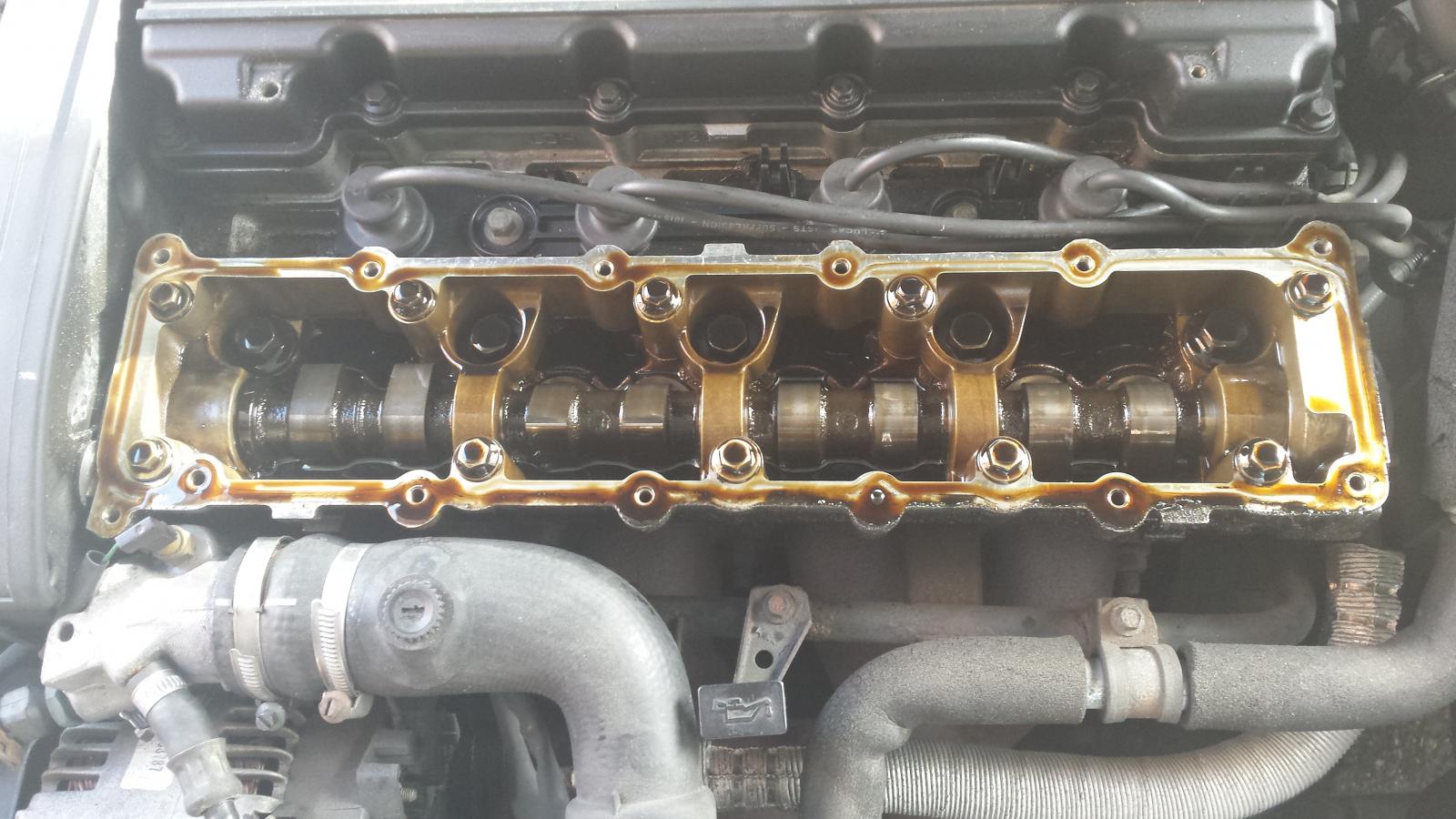 Finally, the thermostat needs changing as it never gets above 1/3 on the gauge and takes a long time to get there. This is where things went wrong. I took the housing pipework off and was greeted by this...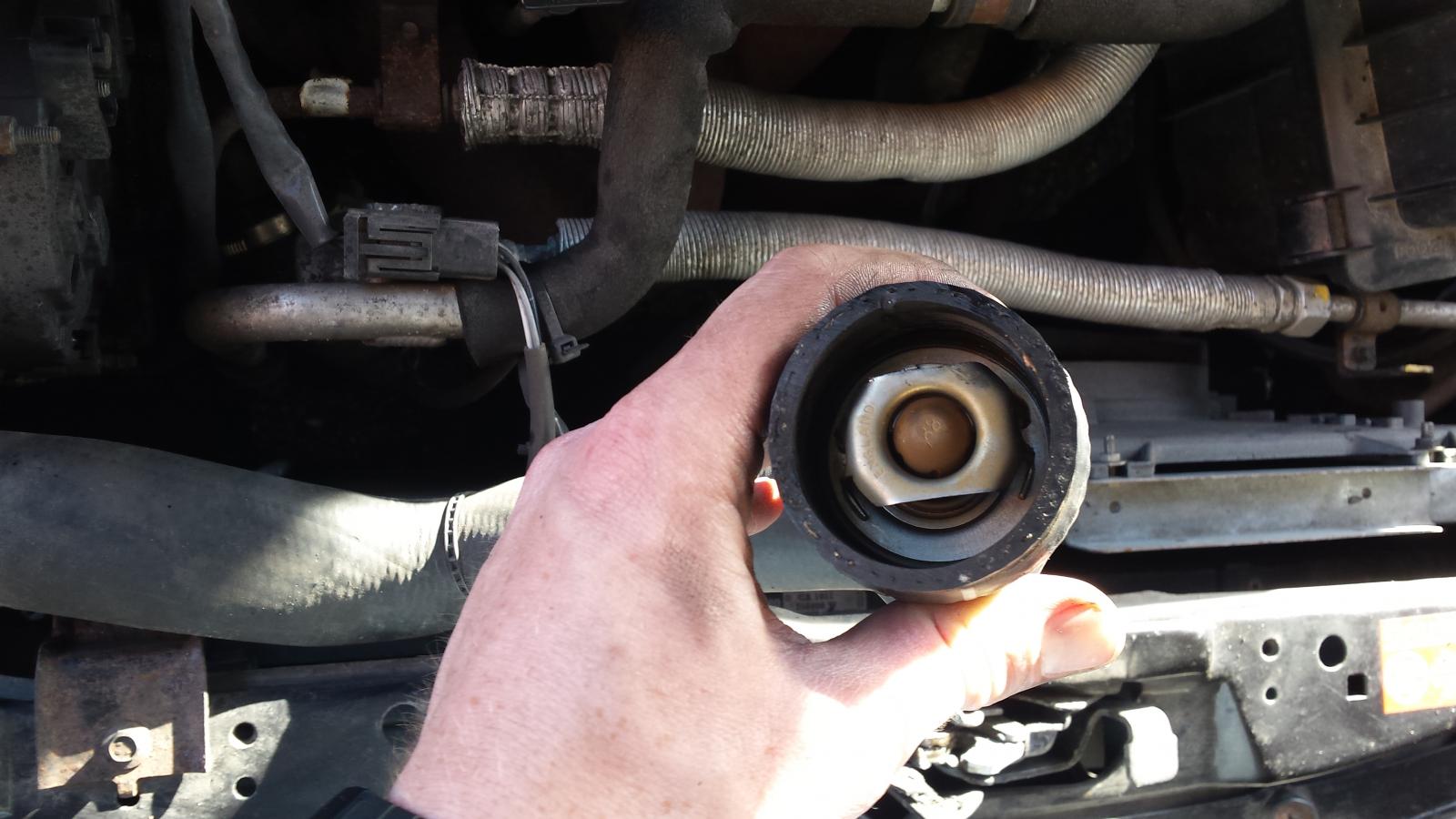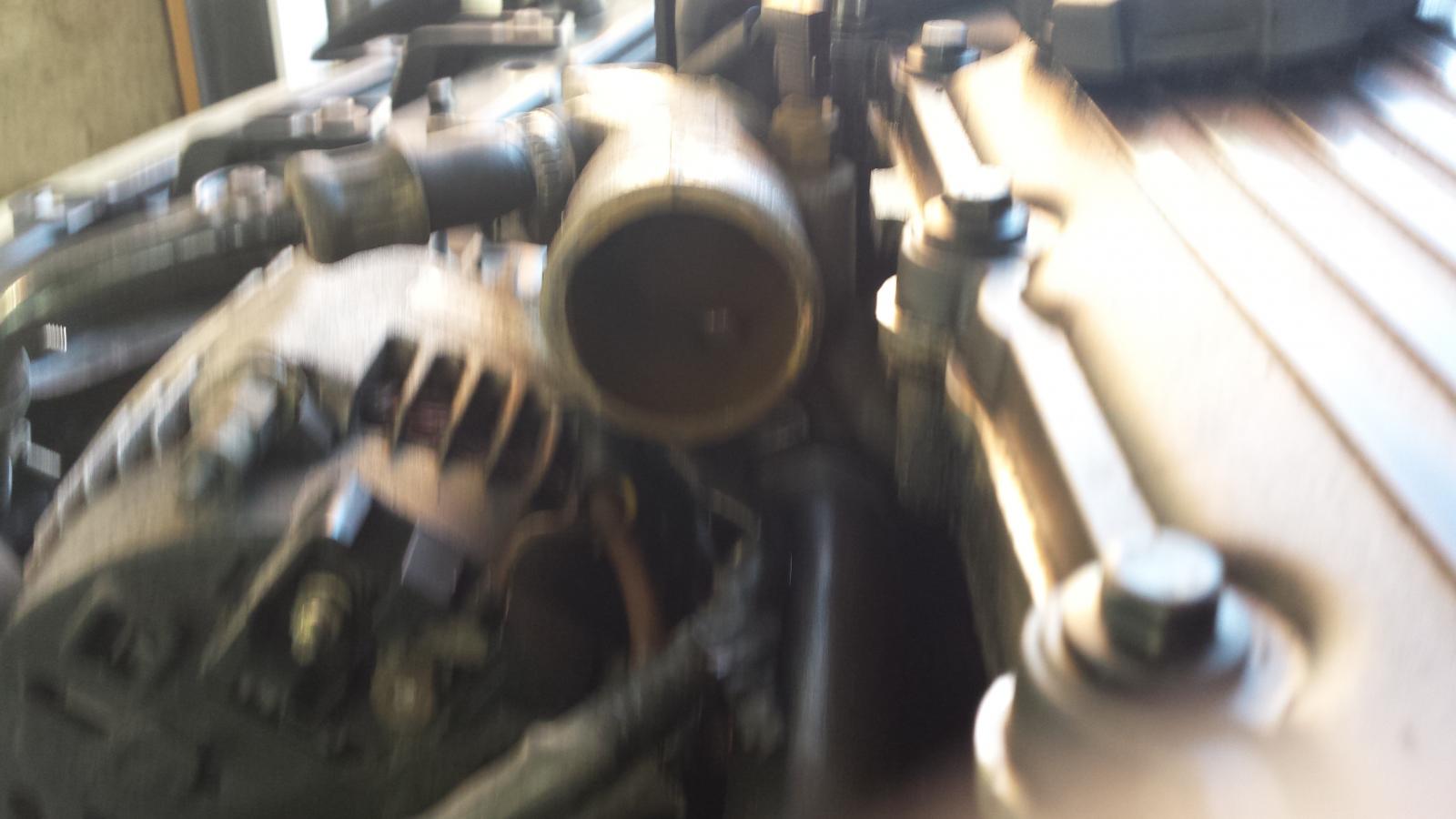 There is a thermostat wedged tightly into the rubber pipe, causing it to bulge, and nothing in the housing. It doesn't look right to me and the 'stat is properly wedged in there, I couldn't get it out. I think I'm going to have to replace the pipe in its entirety which is annoying, unless I'm barking up the wrong tree here. More annoyingly, I removed the plastic bleed screw on top of the pipe to see if it would help in pushing out the stat but it didn't and now the screw won't go back in - it seems to have been threaded onto a nut inside which has now dropped into the pipe. Bugger.

This is the new thermostat I have, which I now think is wrong for this model (it is the same one as correctly fitted the older 220SLi).




I suspect I need this one...

https://www.dmgrs.co...-turbo-with-a-c

Any thoughts on that? Anyway, with the screw not going back in, it's stranded on the driveway for now until I can sort that particular little issue out.

To finish the job, it needs an oil and filter change plus a full coolant flush as the stuff in it now seems to be mostly brown water. The lumpy idle hasn't been fixed by the new plugs so I'll also change the ignition leads as they're possibly the originals and are caked in oil where they're attached to the ignition module. Removing and cleaning them seemed to improve matters slightly but it still sounds crap. That said, it revs cleanly and pulls very well, with plenty of power and smooth delivery so it drives extremely well despite this.