This story really begins at Dave's funeral the other week. One of his daughters told me they had found some Saab keys in his flat, and because they knew his Saab had come from (and gone back to) me, would I be able to use them? Naturally, being the helpful soul I am, I said the car had gone but I knew who had it and could forward the keys. So, some days later, the keys arrived in an envelope and I messaged djimbob to say I had them.
By this time, I had won the 405 Roffle, for a car Jim had been fancying as he was in need of a towing car. So I suggested a swop would be in order.
Accordingly, three of us converged on Lancaster from different directions: two by car, and me by train. Jim went straight to the planned handover point (a supermarket cafe) and I waited at the station for Sam. And waited. And went for a walk. More than once! During which I spotted this...
So, Sam eventually arrived and I navigated him round the one-way system to join Jim. We were fortunate to get a space right next to the Saab! Meals were eaten, stories told and we repaired downstairs to complete paperwork and compulsory elements.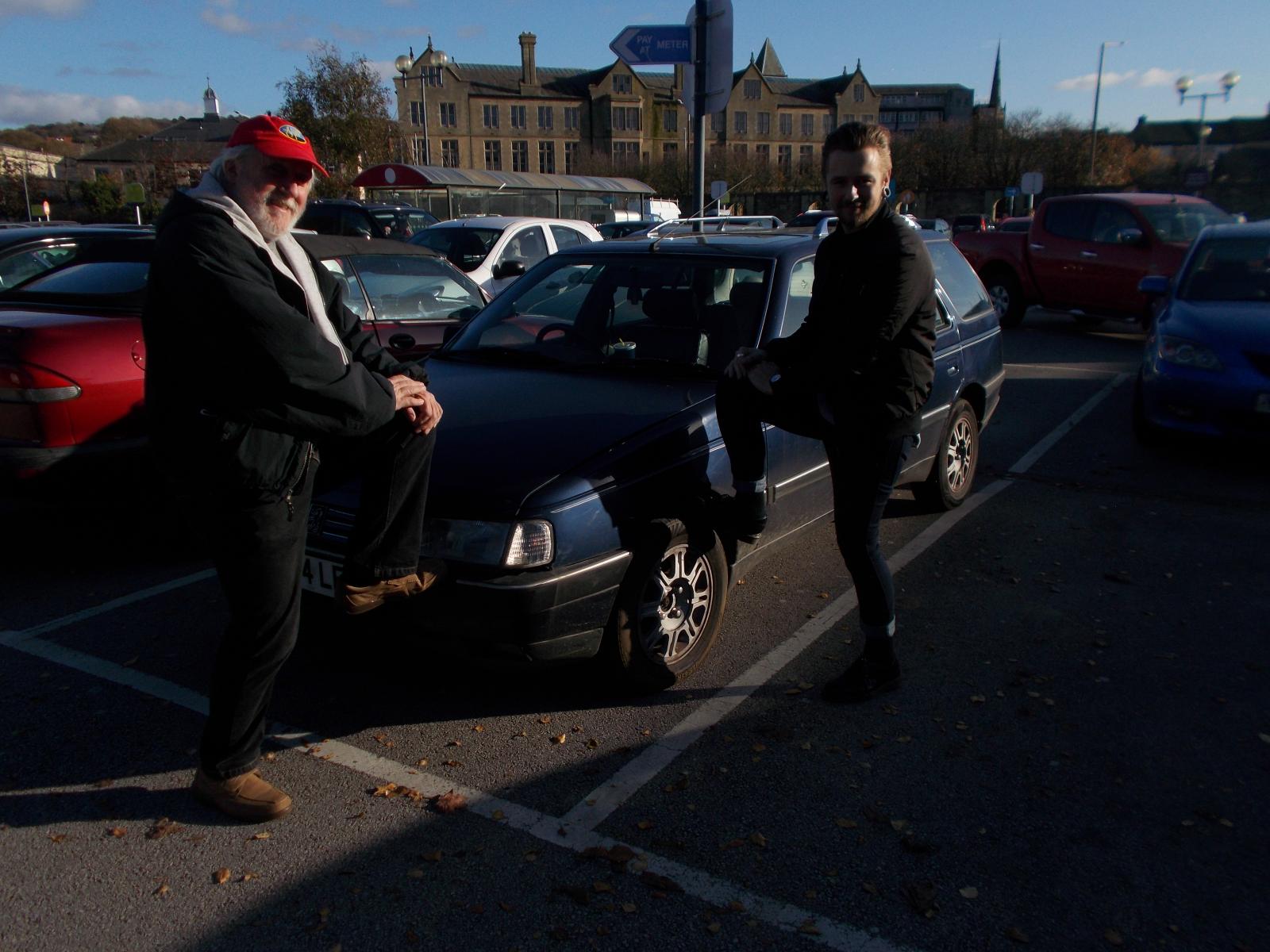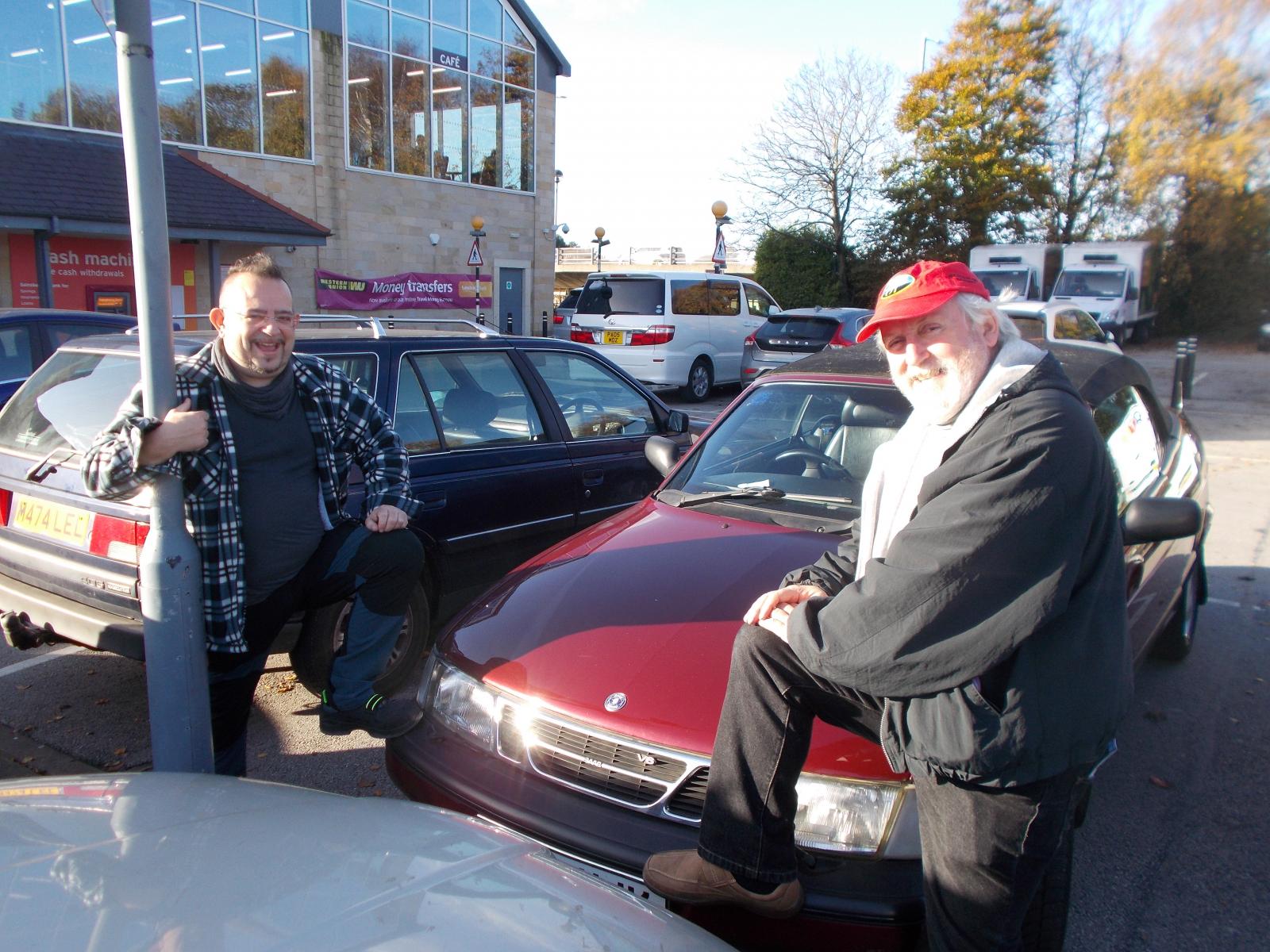 Yes, I now own this Saab for the THIRD time! That was unexpected! And despite getting day-insurance on it, I've managed to own the Pug so briefly that I didn't even get to drive it.
With paperwork complete and pies and cakes distributed, we headed off, Sam riding with me back to the station. We spotted this in the traffic...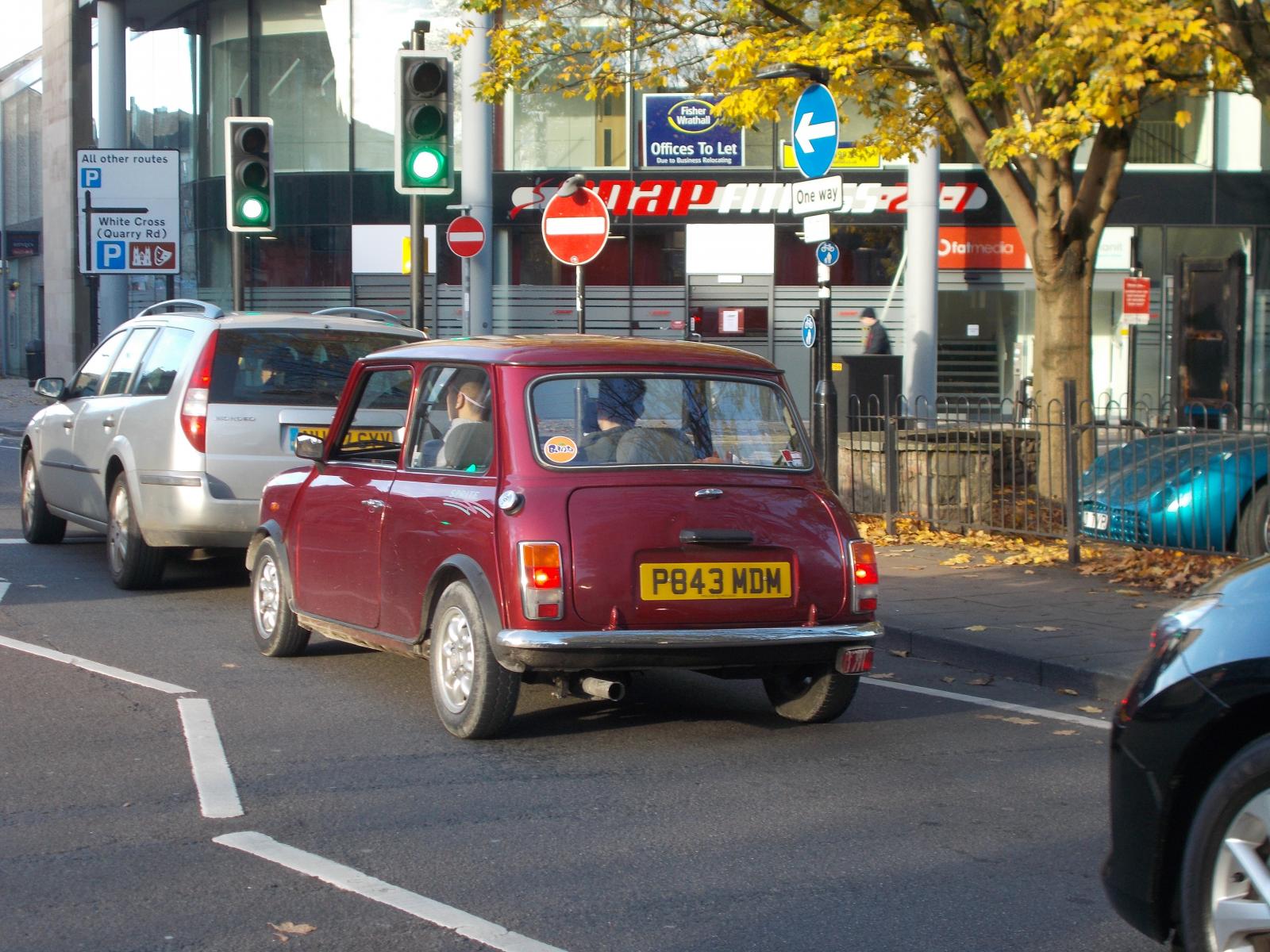 ...which opened up a bit of discussion about Minis. We decided the current scene tax on them is at best, lamentable, as it means Sam will probably never get to drive one. He'll miss out. On the other hand, he has developed a taste for a big comfy automatic, which is no bad thing!
I now need to show the Saab to someone who works at one of my drops, as he's interested in buying it...