For the last couple of weeks myself and the girlfriend have been trying to work out if the heated seats in the SAAB work or not. Get in car, press button, "is yours getting warm yet?", "I dunno, what about you? Maybe I just warmed the seat with my body heat, it feels warmer though. Maybe". Etc.
I just got to the bottom of this mystery whilst leafing through the swathes of paperwork Eddy passed on to me. Amongst it all was a printout of a for sale thread from a few years back when Gadgetgricey owned the car.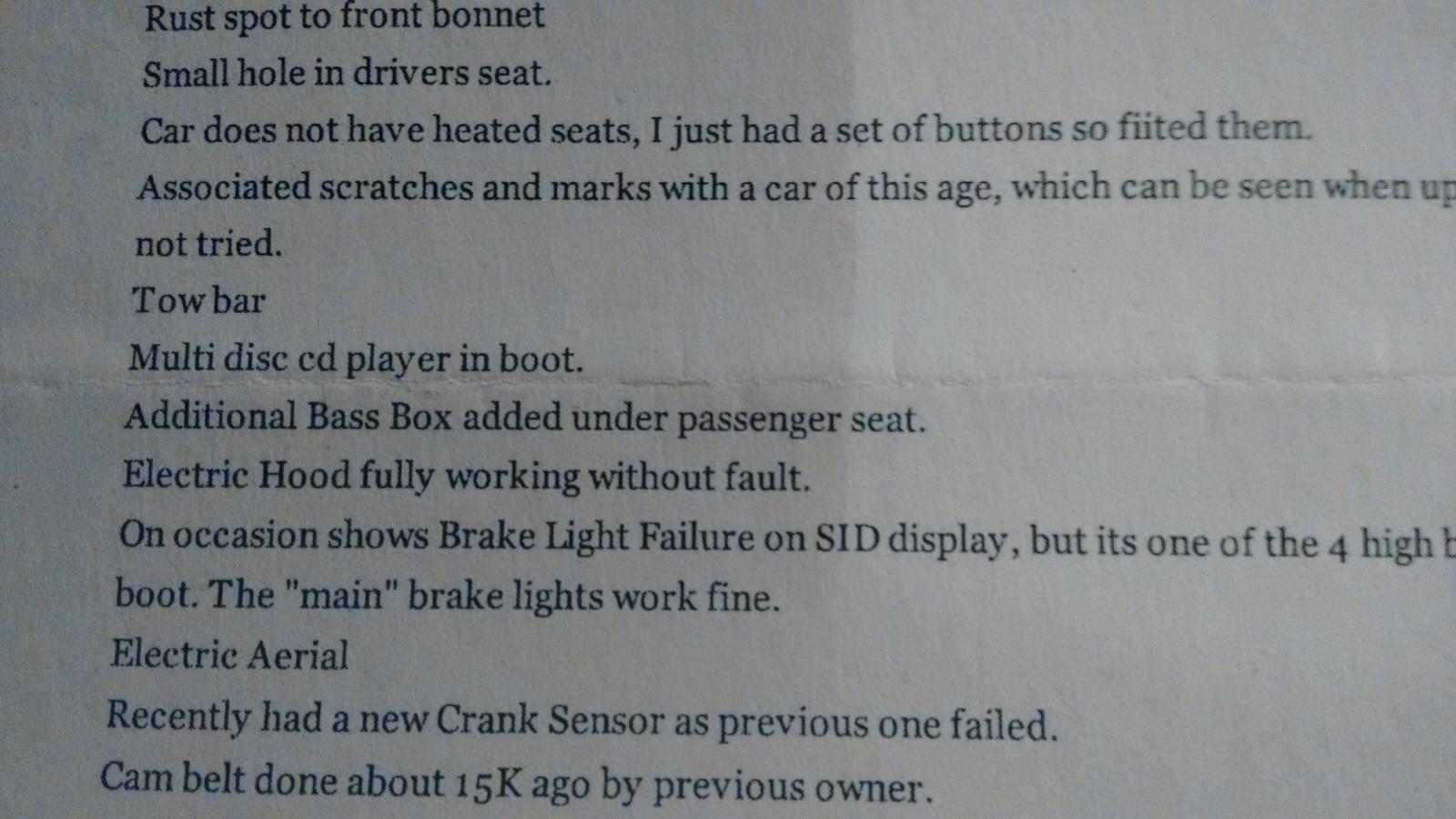 That made my day and cheered me right up.