Well i'm massively flattered by all the interest! I've managed to track down some of the photos so here is the next installment.
This is how it looked after the first round of fettling and a polish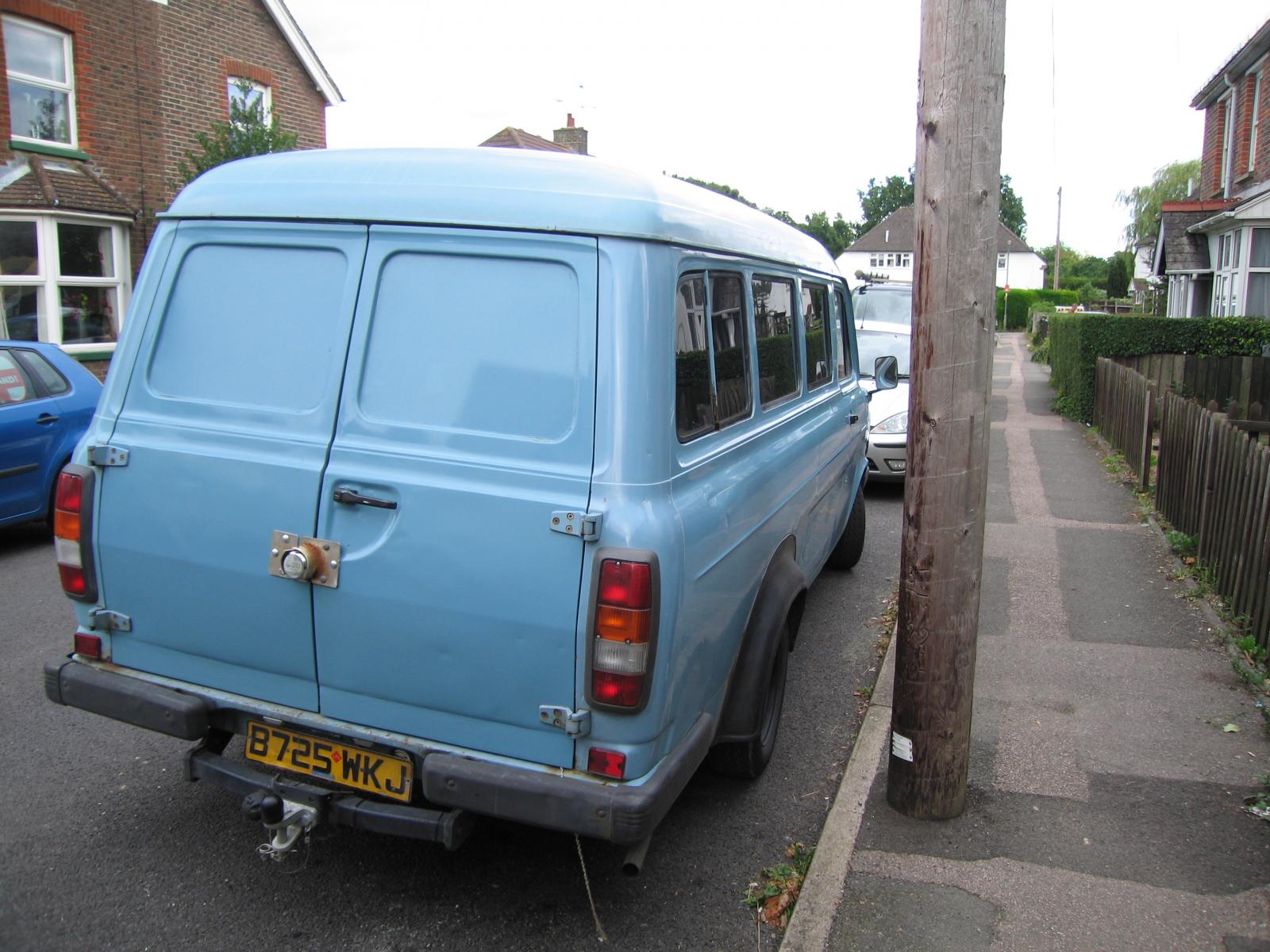 Whilst the body was getting fettled a bit I set out sorting the LPG
Tanks installed and about to be fixed, 90l + 80l giving a total of 136l of LPG at 80% fill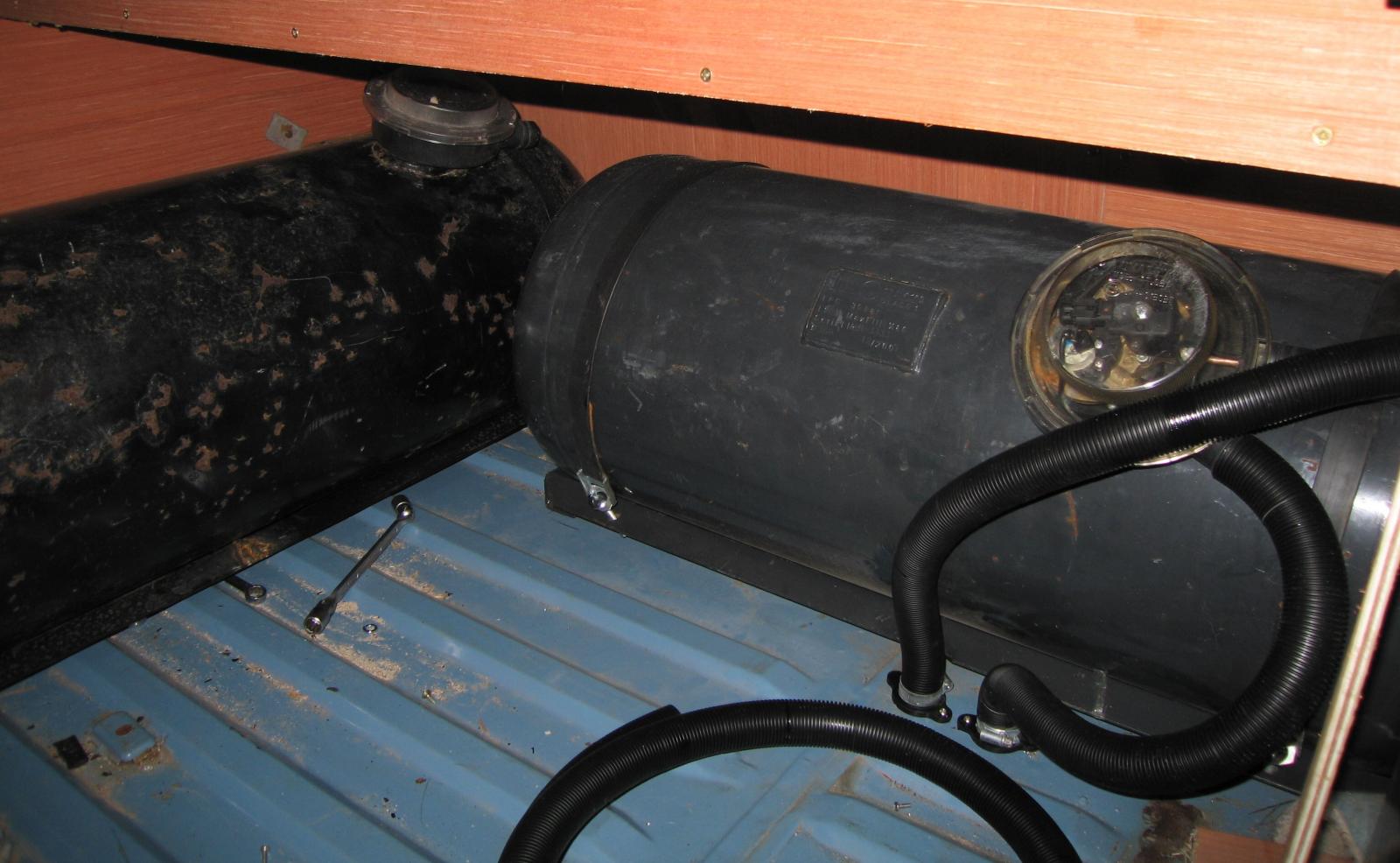 Filler hidden from view - no nasty holes chopped in the side of the van for me
And with the plate down you would never know it was there
BLOS LPG Carb - I couldn't get IMPCO gear easily so this was the next best thing
Vapouriser
And I ran about happily till the MOT was due at the end of January, back up to Derbyshire for more fettling and the engine decided that it wanted to run on 3 cylinders rather than 4, bugger, adjust the tappets (there was no clearance on No. 3 exhaust) and it was no better, double bugger.
Whipped the cylinder head off and the valves out and all the exhaust seats are stuffed, 20+ years of unleaded then being pushed down the motorway didn't help matters.
Then it snows hard
Luckily I'm picking up other parts from a man who is also selling a pinto head and cam, reputedly from a '79 2.0 Cortina, pulling that one apart and the valves are almost as bad but the seats are savable, recut the seats, new valves fitted and lapped in, cam doesn't look that good so I decide to use my existing one, no I wont because the existing good cam doesn't fit replacement head! Clean up the manky old cam and stick it back together.
All done in the snow with about 5" of it laying on the ground.
Engine starts up and sounds sweet, off we go for an MOT pass in the morning.
Going back down the motorway I almost have kittens when 3 cylinder running is resumed. A quick stop at the services reveals a plug lead adrift much to my relief
And normal service is resumed.
At some point I splash out silly money on tracking down a set of Euroliners after giving up on my idea of slot mags
Van behaves itself for another year.
I go to a couple of meet ups for fellow mk1/2 owners
The other blue LWB with the Sheffield reg is FredTransits, it's the one that James May drove on top gear.
The last one I go to I park next to Jono's camper PUK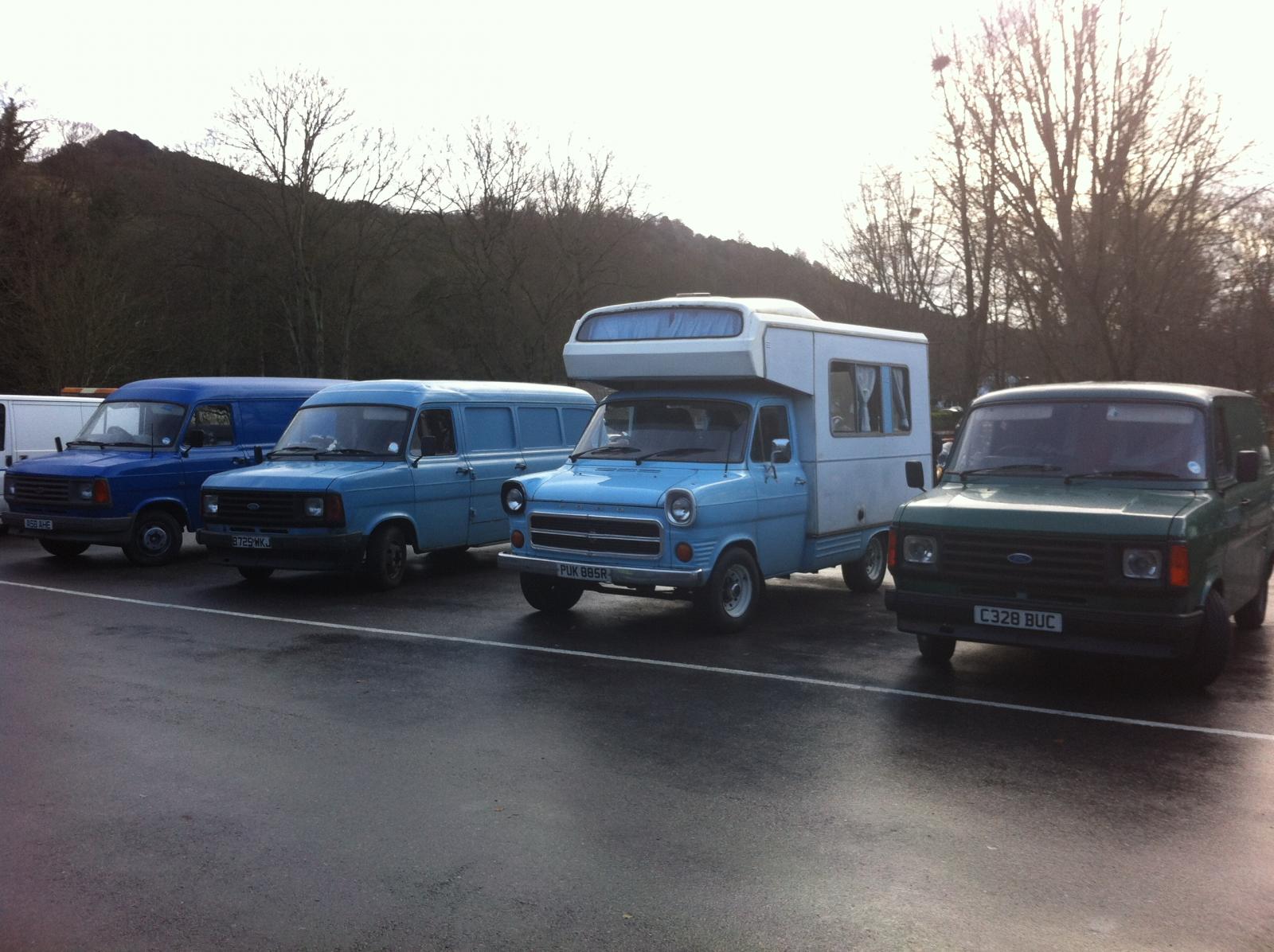 This in hind sight was my undoing, PUK kills the ultra reliable pinto engines (yes its a flat front Mk1 with a pinto) on an all too regular basis....I leave the meet on all 4 cylinders and point the van north to Chesterfield for its MOT.
I arrive on 3 cylinders, bollox.
I'm tired and go to bed planning on a nice V6
In the morning adjusting the tappets and 4 cylinder service is resumed, well resumed long enough to drive to and from the MOT station when it drops back onto 3.
Then it starts trying to snow again.
more when I can find the pictures.