Obviously tubes that you already have are cheaper than those you have to buy, but I've got some nice Osram 930 tubes in the iLoad - lovely light if like me you're bothered about such things A shame not to meet you yesterday; I was loitering by your Lada but didn't want to interrupt your coversation, and then never saw you again.
Sorry we didn't get the chance to talk, sure we'll cross paths again at some point. Or if you're in this general neck of the woods feel free to drop me a line.
Today between entertaining friends I got a few things done on the van.
Firstly was to excavate the main wardrobe and all the stuff buried in the service hatch below it.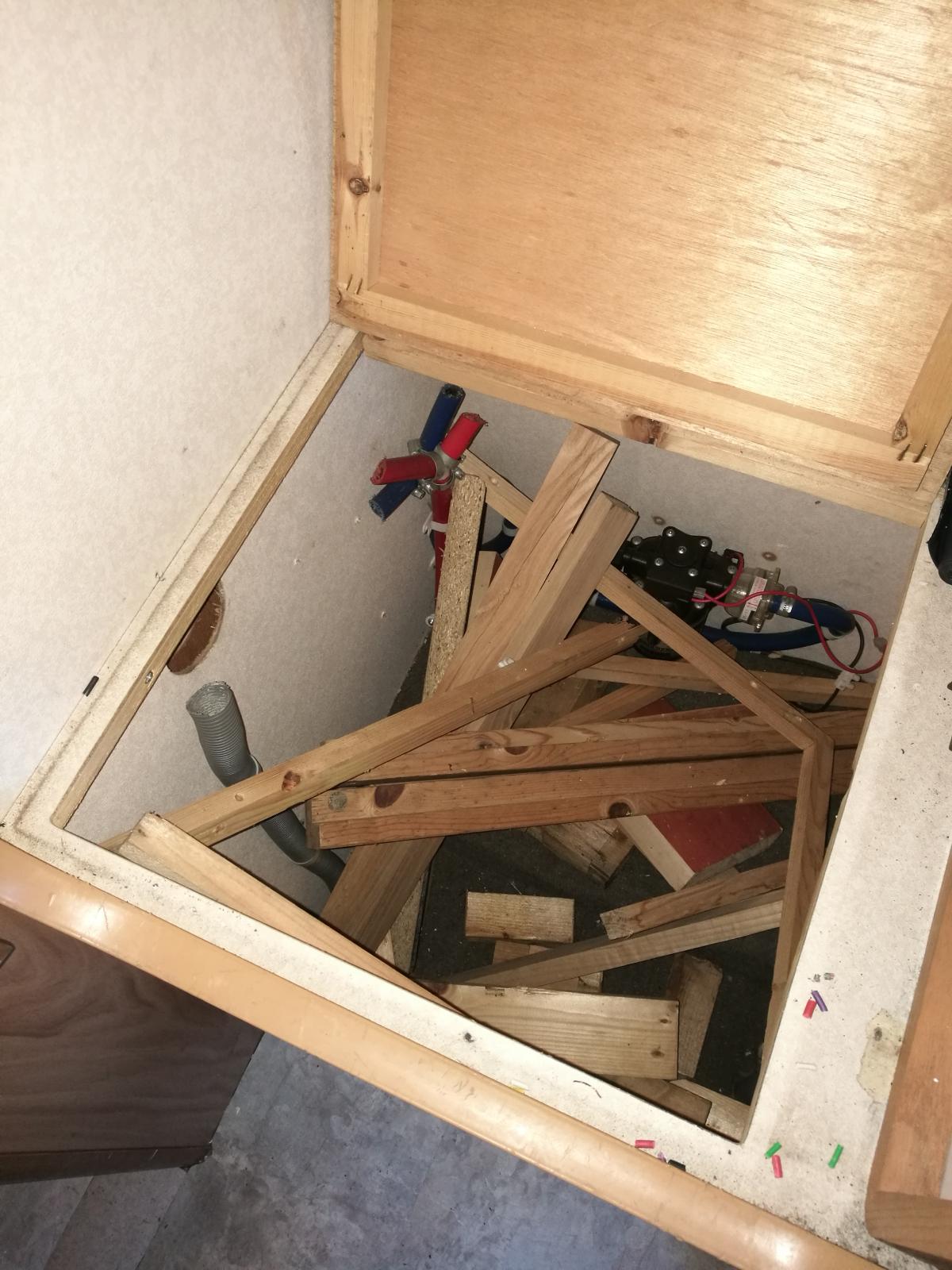 Once all the crud was removed, the water pump was unearthed. Looks to be in good order...just had its hoses chopped off. Annoying as from what I remember this type of hoses aren't cheap.
I did find another bag of trim bits though, so set about reattaching some of them and the reflectors from the rear bumper that I'd unearthed a day or two back.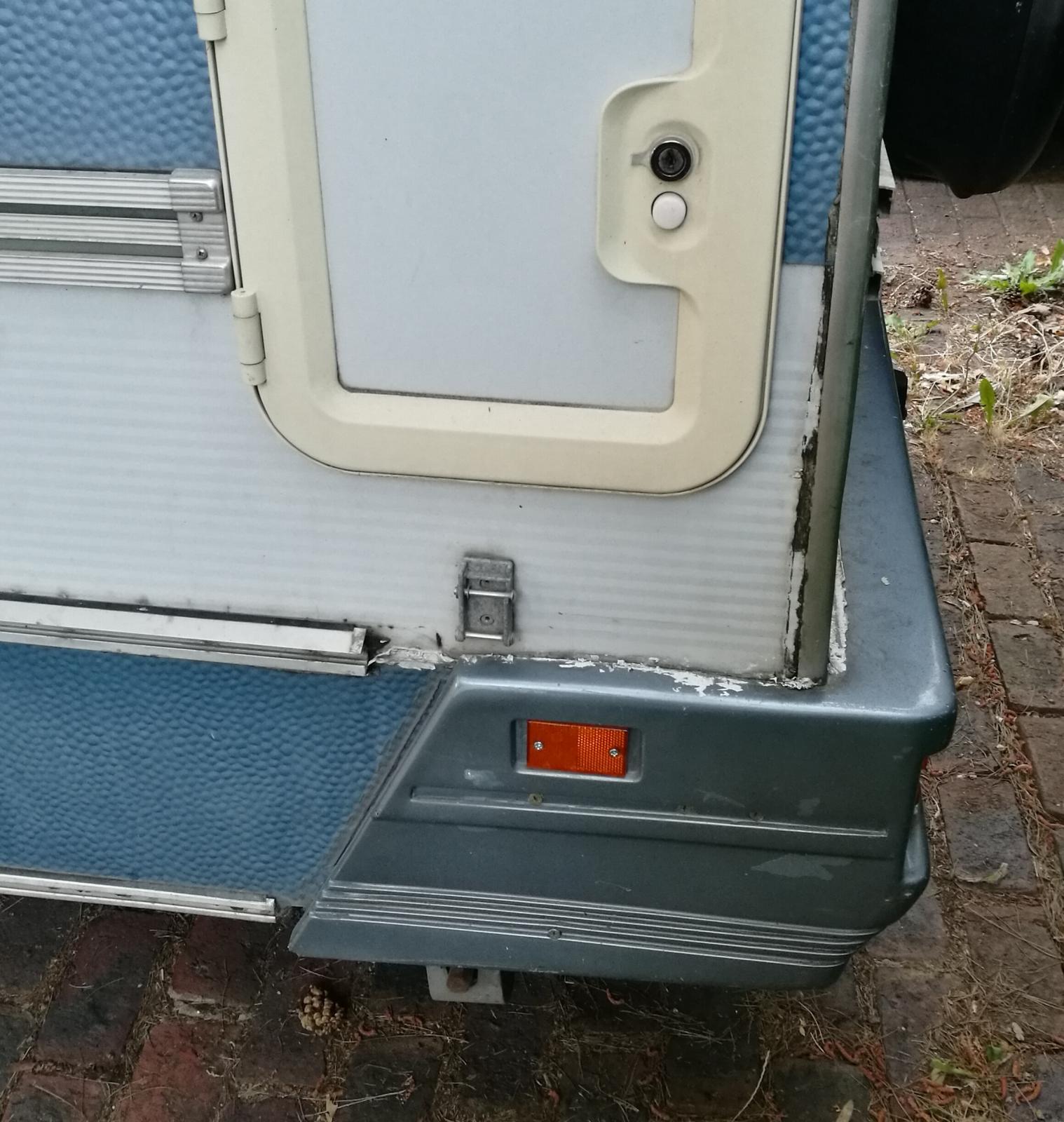 Still a few missing as the rubbing strips need to be put back in (there's a huge reel of the stuff in the bathroom) first. I may well pull a lot of this off to double check it's all sealed properly anyhow.
Managed to dig out some better tubes for the lighting as well, which has made one heck of a difference.
It's actually quite a bit brighter than the photos look, the general colour though is so much more pleasant.
The box of stuff I unearthed contained the taps and shower among other things, so allowed me to start putting a few things back together.
There's no pipework attached to it - nor shower tray, but it feels good to have something back in its rightful place.