The one shortcoming found at the weekend with the van was a lack of an audio system from this century.
This was resolved today when I grabbed a modern JVC head unit for it. I've used a fair number of them over the years, and I've never had one of theirs that didn't do what it said on the tin.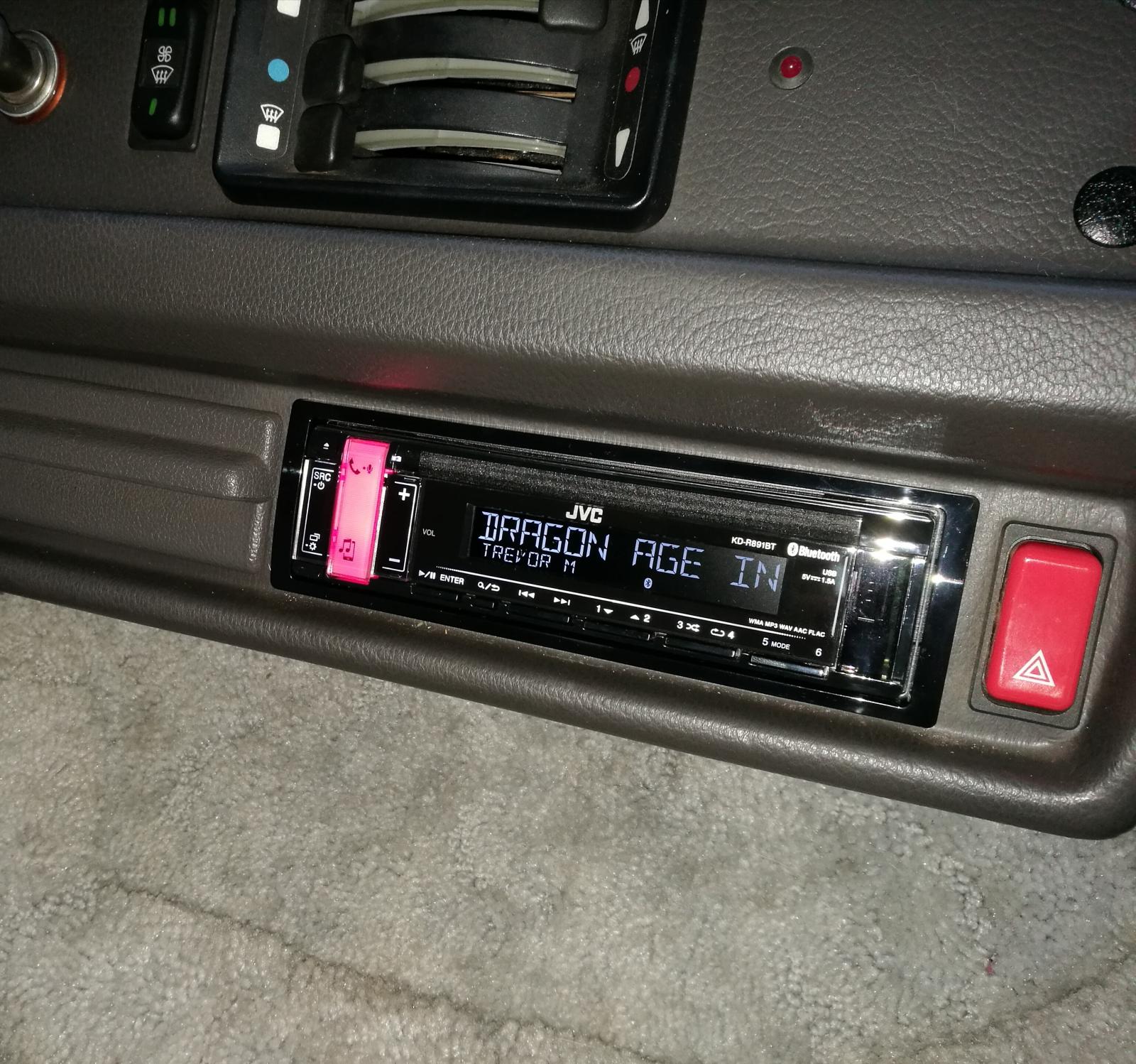 It can handle Bluetooth media and phone Comms (the mic is mounted on the underside of the dash by the indicator stalk), which is what I was mainly after, given that most of my music is on Spotify these days when I'm on the go.
Also means I've now got a USB charging socket on the dash without needing ugly adaptors plugged into the cigarette lighter.
The biggest surprise is the audio quality - even through ancient, tiny Radiomobile speakers. This is likely down to clever DSP being done onboard with the processing power available these days. It lets you program in the speaker driver size, location and vehicle type. The difference once that's done is startling!
The nearside one in the cab is buzzing a bit, so those two will need to be replaced, though I reckon it may be a challenge due to the limited depth available in the original speaker boxes. I'm hoping to retain those and the original grills if at all possible.
Definitely a worthy addition to the onboard kit I think.