This afternoon. I had a bit of a push to get this finished, and am glad to report that save for needing to refit the curtain rail and source a shower curtain, the bathroom is now done.
Oh...and find some brown screw caps as the white ones stick out way too much against the generally warm decor.
Doesn't look too bad for an entirely home brew job though I reckon?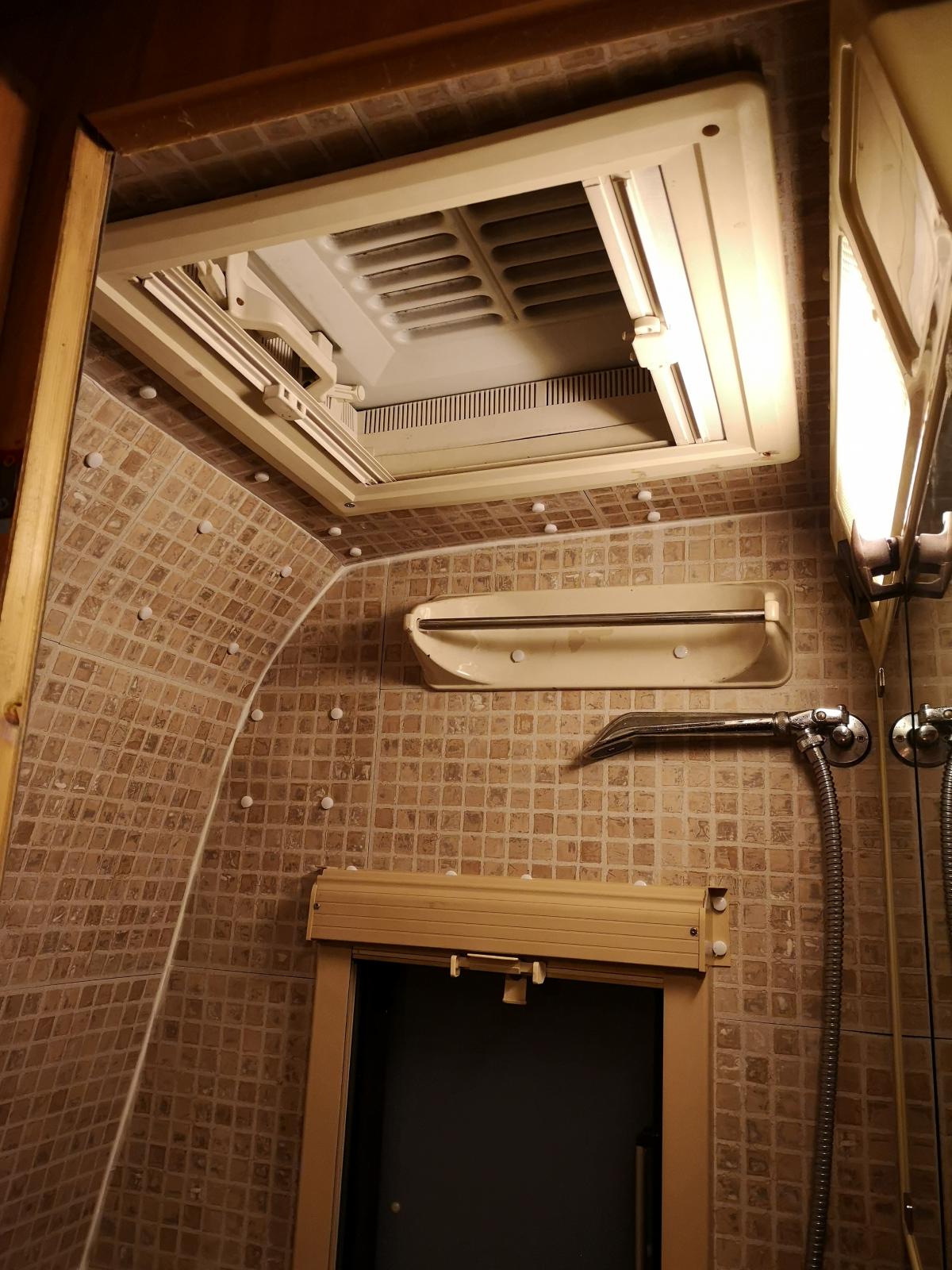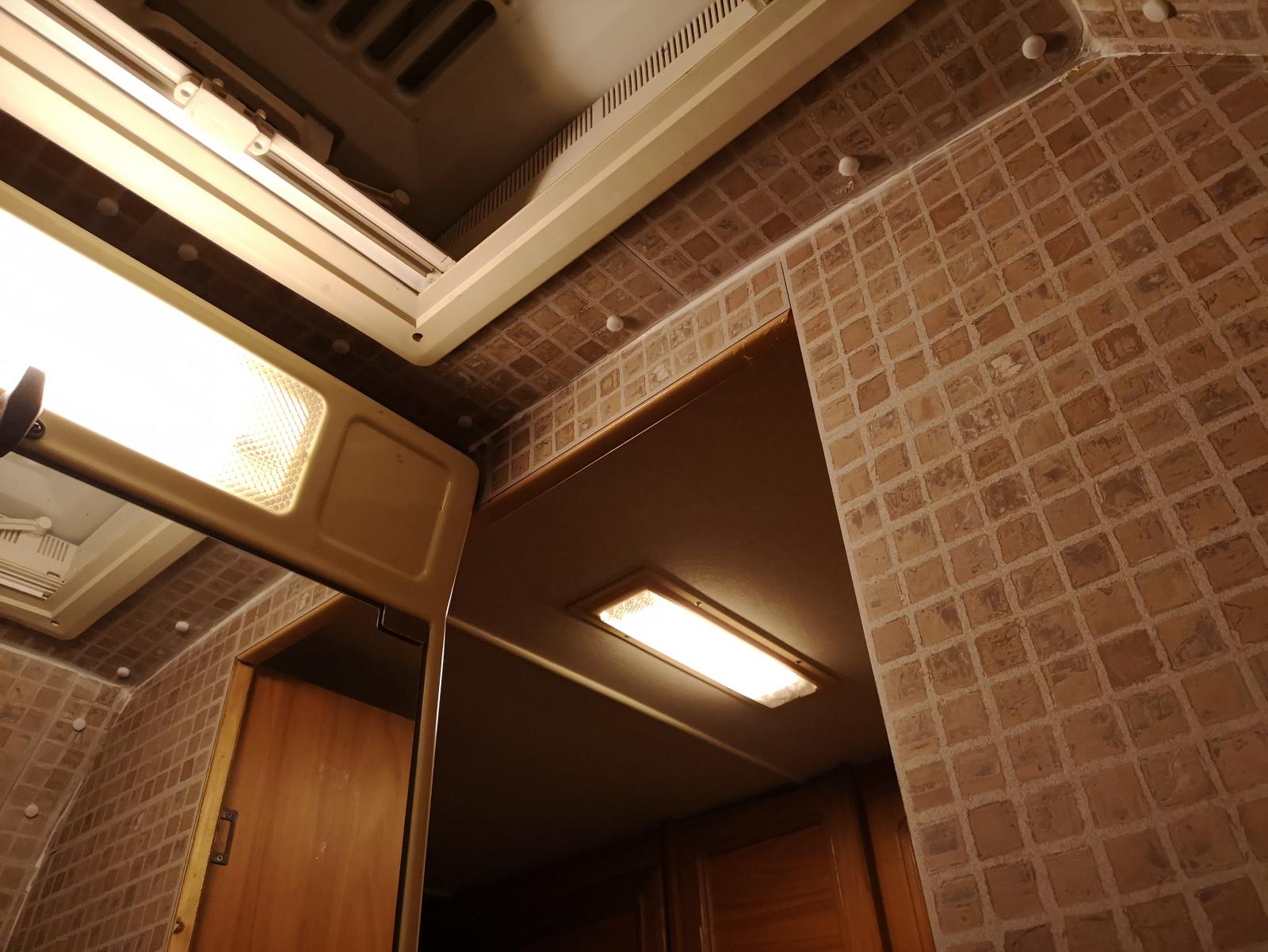 Just need to make a blanking plate to sit in the shower tray when it's not in use, re-fit the rail for the shower curtain and we should be done. Oh, and stick some water in the tank so I can confirm the taps don't leak before discovering that's an issue at the far end of the country.