Alright then shite fans, time for me to clear some space in my parents' loft and get shot of my carefully-assembled model collection from a quarter of a century ago. These have all been "cherished" in the sense that 12 year-old me would take them out the boxes, display them, occasionally dismantle/reassemble them, take the racing stickers off some of them, respray a few of them, add number plates to them, but leave most of them alone and return them to the boxes.
I'm not mad keen on simpy lobbing all of these on Ebay therefore am open to offers on any of the following. See something you like, speak up! As a guide, the going rate for the BBurago 1-24 scale that make up most of the collection seems to be in the region of a tenner each, the 1-18 scale a bit more, the 1-43 a bit less. Bulk discount will be available! Postage is from Jersey so not the same rates as Royal Mail, I need to check out the approx cost but it shouldn't be wildly different.
A small portion of the 1-24 stuff first. Some of these are photos cribbed from the Internet on account of not having dug everything out yet. Will probably retrieve the rest at the weekend.
Beetle has two bits of interchangeable plastic representing the soft top in lowered and raised positions - nice touch. Mine is in a red box same as the 2CV however.
My Scorpio has different wheels to the above, otherwise identical. 3/10/17 SCORPIO SOLD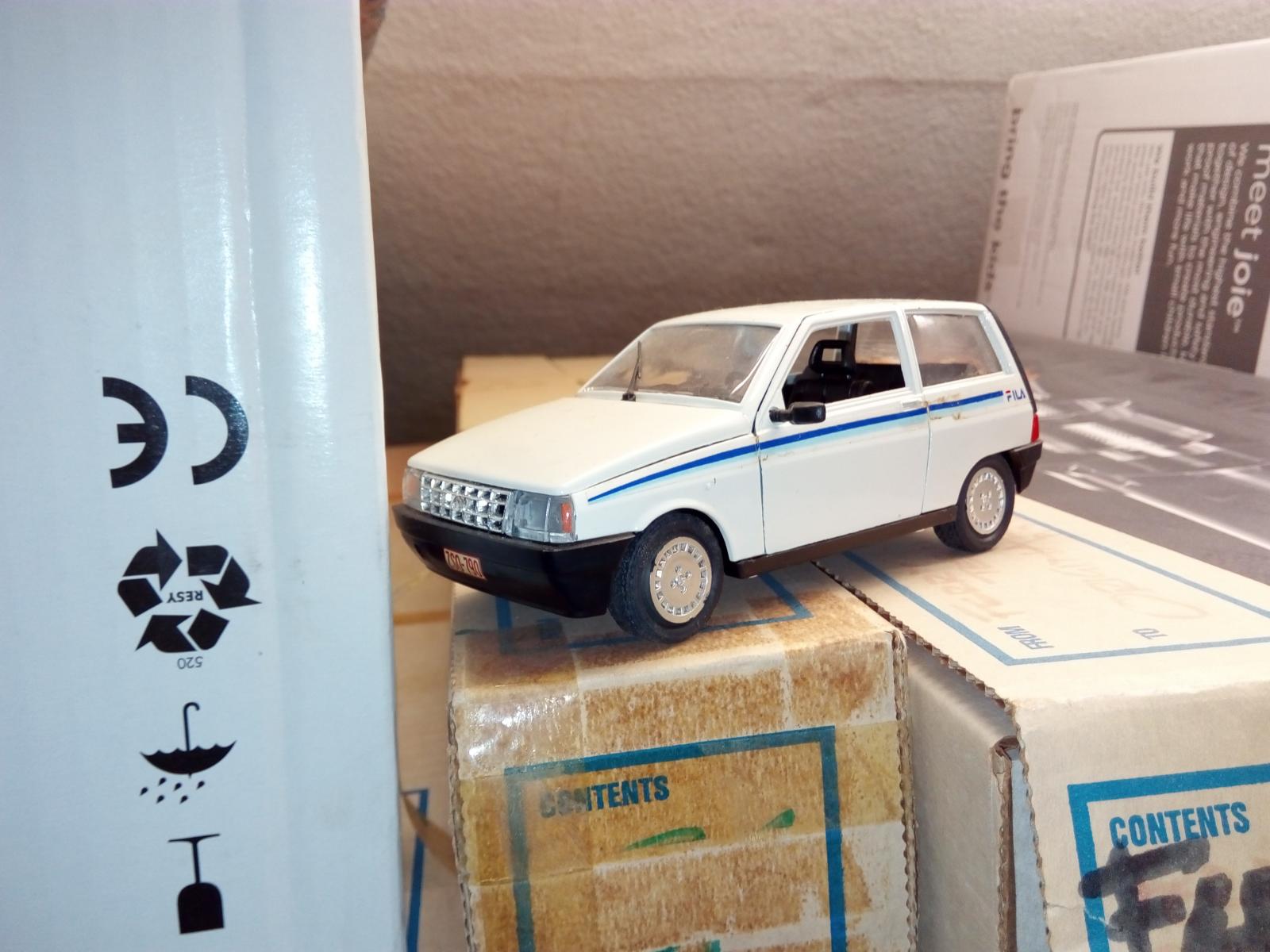 3/10/17 Y10 SOLD
That'll do for now. 1-18 stuff up next.