Anyone fancy a crack at this lot?

I bought it all to go authentic in my T25, I was putting hardcore mixtapes back on cassette and stuff. It was fun and all that but I don't really have time or space for pissing about like that so I swallowed my pride and got a cheapo bluetooth stereo.

It's a Blaupunkt Lubeck I got off eBay a while back, "Refurbished" by which they mean they put a new belt on the tape player, but it works fine and I've put a new bulb in so the LCD works.
It has been modified to take a 3.5mm aux-in and has a USB thing for charging your phone, but it won't play music off a USB stick.
I think I paid about £70 for it. Probably a bit over the odds but it was from one of them eBay stereo seller companies who sell £900 ones for porsches etc.






You might as well have the matching speakers if you want em - all scruffy but they'd clean up nice and you could waft some matt black over the grilles to bring them up. They all sounded surprisingly good for what they were and you can double them up and run all four off two channels of the blaupunkt no problems. It was loud enough to fill a van with sound, surprisingly!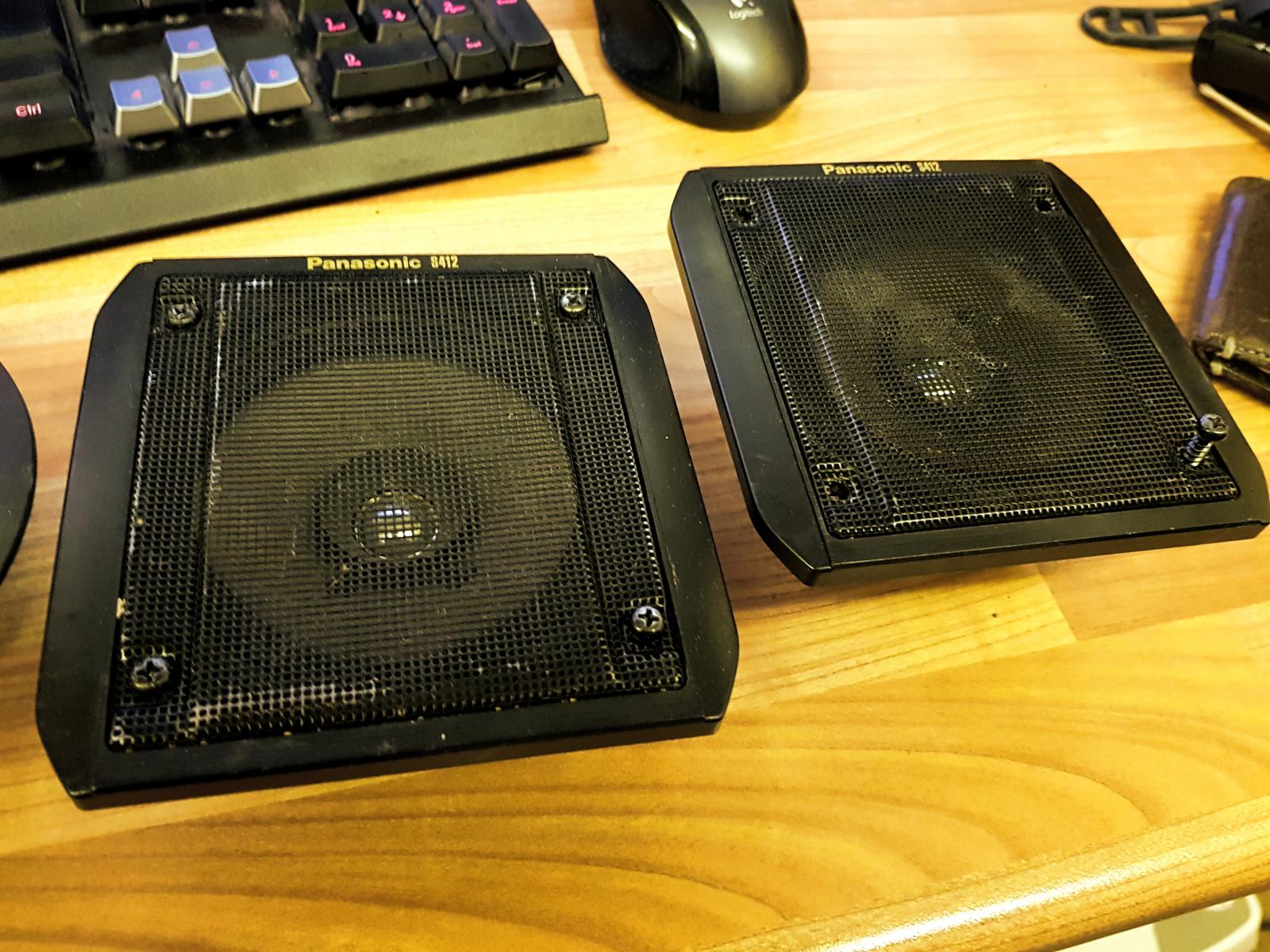 Also included is a Technics cassette recorder, it's actually pretty flipping good as far as they go. I plugged it into a tablet to record onto tapes for said stereo.



This lot owes me about £100, call it £50? I could do with clearing as much space as possible in my attic so it could do with shifting, make me an offer if you'll use it! I'll even throw in a few happy hardcore mixtapes and a GENUIENE COPY of DANCE ZONE LEVEL 7 which includes 40 slammin' dance hits such as "So Pure" by Baby D, "On Ya Way" by Helicopter, "keep on jumpin'" by The Lisa Marie Experience and by all accounts the hardest and most banging of dance hits, "Lifted" by the Lighthouse Family (original mix)