Welcome to Autoshite Welcome to Autoshite, like most online communities you must register to view or post in our community, but don't worry this is a simple free process that requires minimal information for you to signup. Be apart of Autoshite by signing in or creating an account.
Start new topics and reply to others
Subscribe to topics and forums to get automatic updates
Get your own profile and make new friends
Customize your experience here
Beige Bargain Bucket - Faffing
Started by
Supernaut
,
Sep 04 2017 04:43 PM
mongdeo
#91
ONLINE
Posted 01 October 2017 - 09:37 PM
Is it not possible to swap the badge over?
1987 Volvo 740 GLE
My name is Max!
---
#92
OFFLINE
Posted 10 October 2017 - 01:16 PM
Is it not possible to swap the badge over?
The badge seems rather difficult to swap over, whereas the entire grille is held in with several clips. No tools required at all.
Today, I felt well enough to drive, so I went to the scrappy for a wander about. I found a 56 reg Mondeo Zetec with a perfect condition grille and badge. Thus: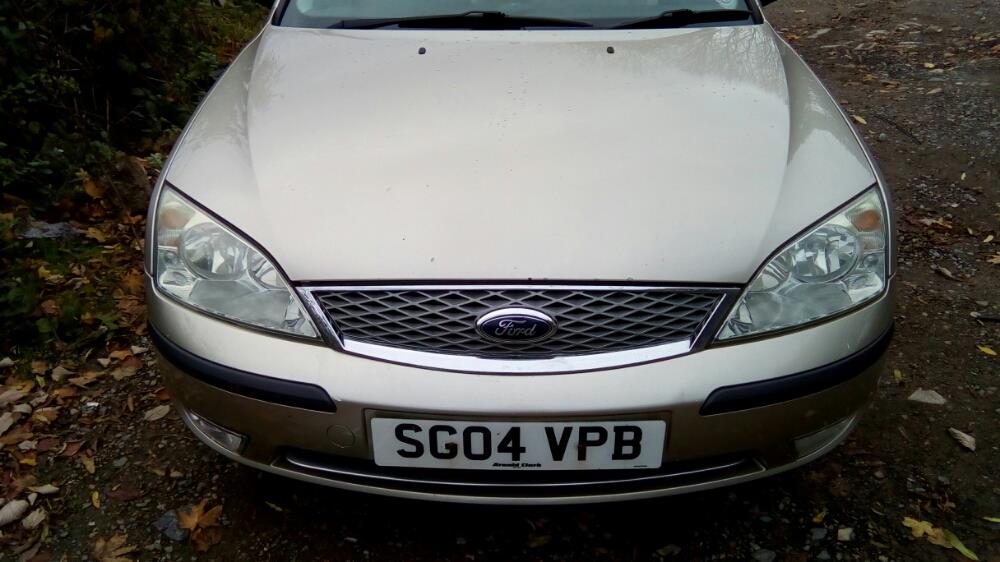 It's subtly different to the Ghia X spec grille that came off. The 'mesh' in this grille is more open, as in fewer but larger holes.
This is also the first time I've driven it since I drilled extra holes in the air box. You wouldn't notice if you didn't know what it sounded like before, but it's just a tiny bit deeper on the induction noise without being silly. I like it. I am fully aware it probably doesn't release any extra ponies. I just wanted it to sound slightly better when I pressed the throttle.
shumarialto and Hooli like this
---
---
0 user(s) are reading this topic
0 members, 0 guests, 0 anonymous users